In case you haven't heard, Taylor Swift is a cat person. I believe she has two at the moment. She acquired the second one — a really cute white kitty named Olivia Benson — about three months ago, and even gladly shared it on Instagram. On Tuesday, the popstar took the pet out for a stroll, opting to hold it in her arm instead of putting the cat inside a bag.
For the outing, Taylor decked herself in shades of pink and purple — a light pink sweater worn with purple skinny jeans and a purple hat. She then punctuated the combination with a dark green structured purse, some dark eyewear for drama, and a pair of classic black ankle boots. It was the perfect getup for, say, running about town with your cat.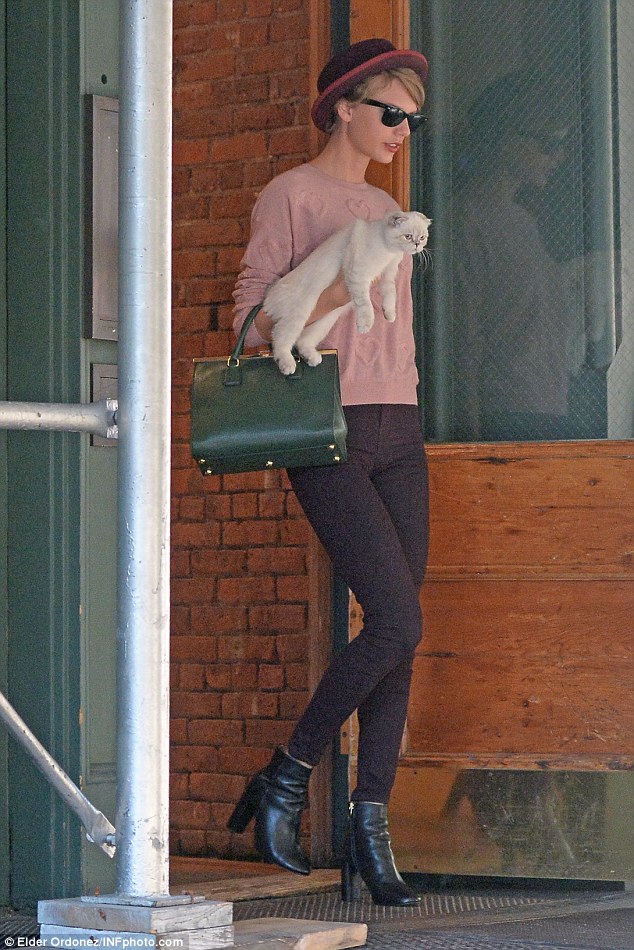 Taylor Swift steps out of her apartment in New York while decked in shades of purple and pink, September 24, 2014
Come evening, Taylor was seen arriving at her apartment, though this time, Olivia Benson the cat was missing. Hmmm…. I wonder where she went. Taylor also looked slightly different. Her hair, which was initially tied and kept under the hat, was now let loose.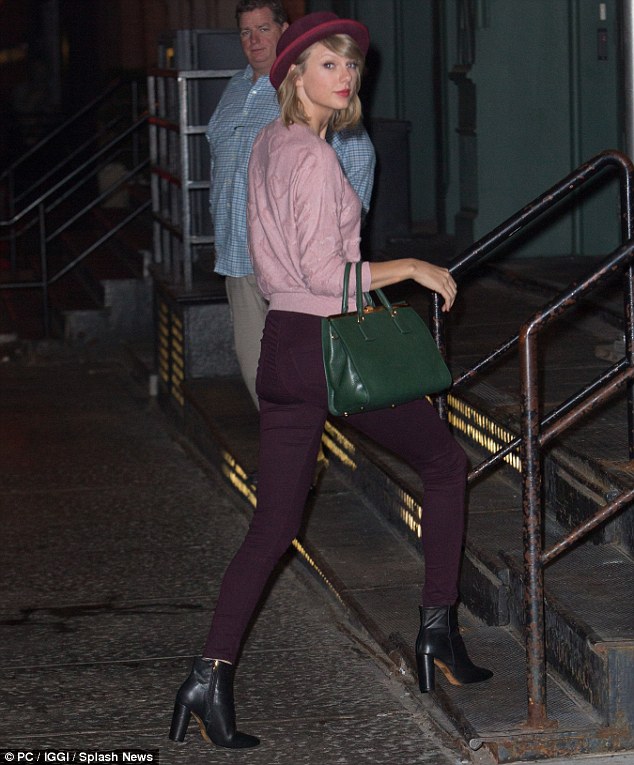 Taylor Swift arrives at her apartment without her cat
Do you approve of Taylor's latest outfit?
I can't say it's impressive, but I do love the extras she used to go with. The green bag is a breath of fresh air against the pink and purple base. I also love the matching hat, and the sleek booties she used to cap off the ensemble. From a personal level, I'm not into pinks and purples. However, seeing the combination on Taylor is causing me to re-asses that opinion.
For the gals who are curious, Taylor's heart-patterned pink sweater is from Topshop, and so are her boots. The shoes are called "Magnum", and they feature 4-inch-tall block heels, a slightly tapered silhouette, and 100% genuine leather uppers.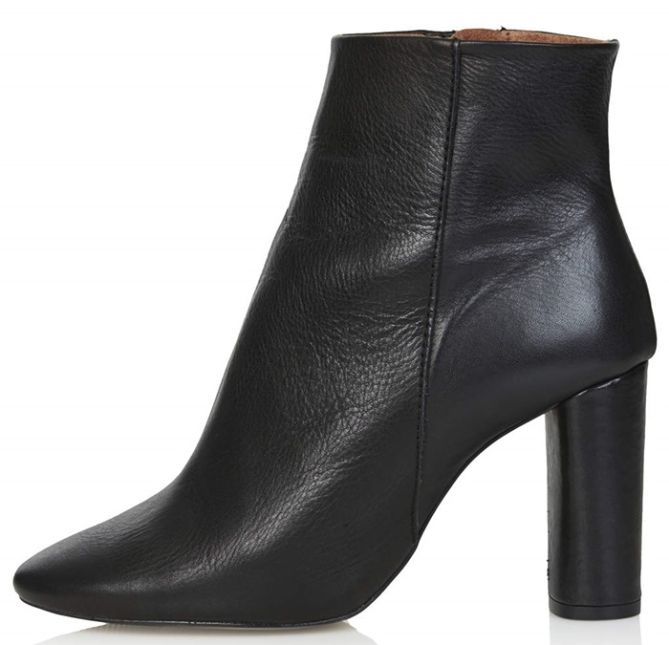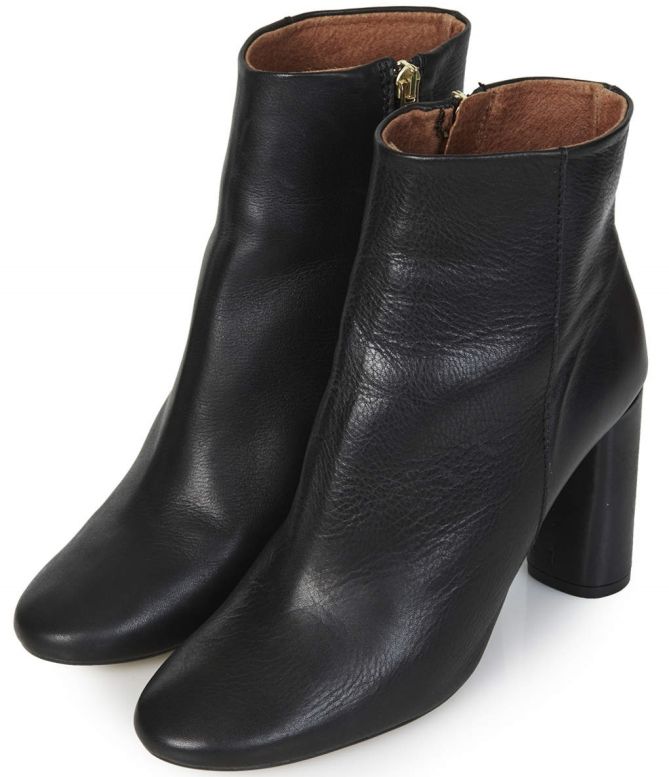 Topshop Magnum Ankle Boots, $150
If you like what you see here, you can score a pair in your size via the Topshop website. You can also try these other boot styles from the high-street label. Of the three, I prefer the sleek "Missile" boots. They're the perfect mix of casual and edgy: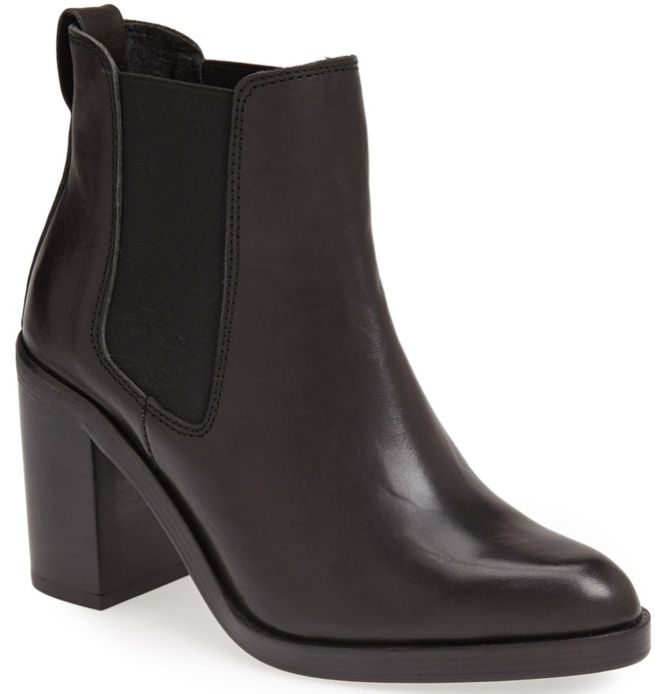 Topshop Missile Chelsea Boots, $130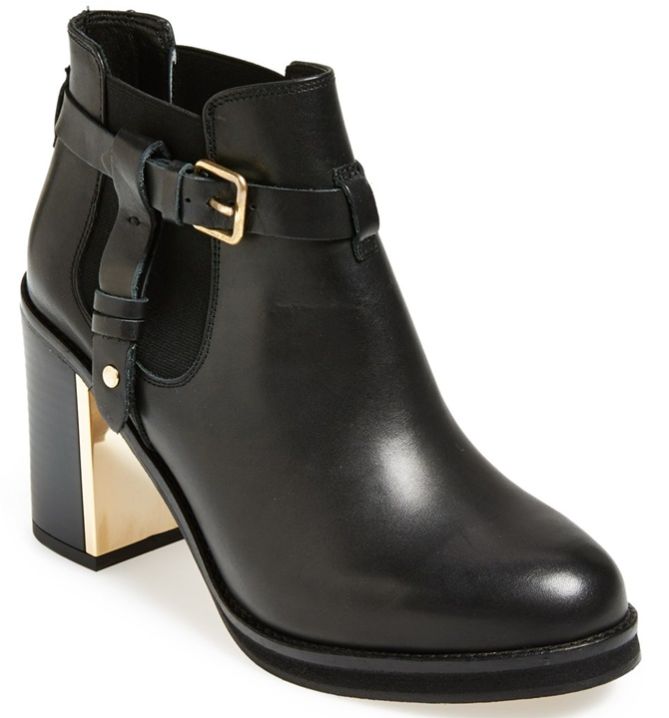 Topshop Mine Ankle Boots, $130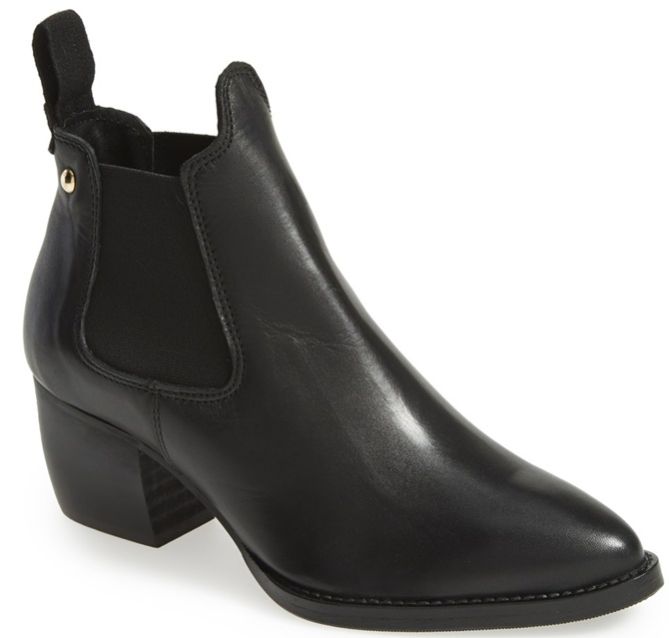 Topshop Margot Ankle Boots, $125