It's amazing how Taylor Swift was able to move on so quickly after breaking up with Calvin Harris. People are speculating that maybe, just maybe, she and Tom were already flirting with each other as soon as they met at the pre-MET dinner party held last May.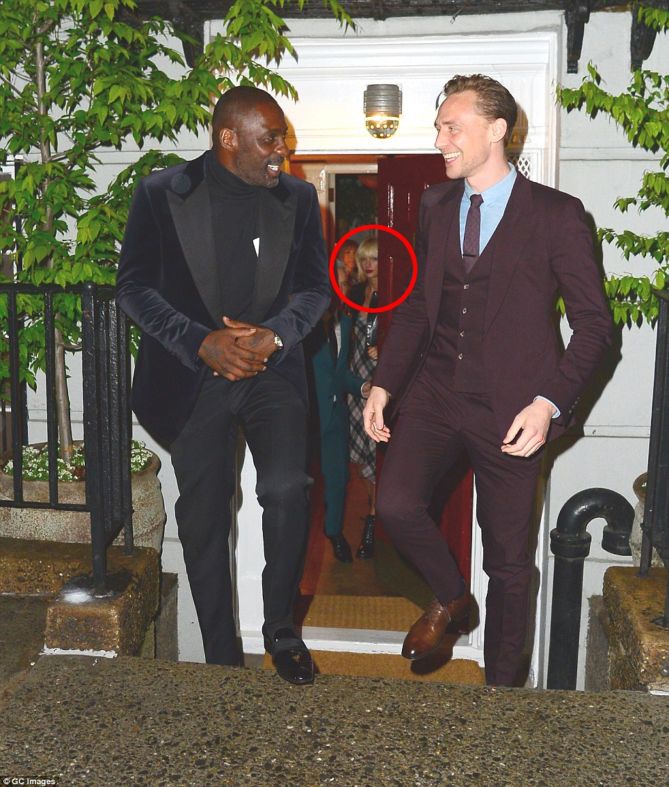 Taylor spotted well behind Tom Hiddleston and Idris Elba at the pre-MET dinner party held last May 1, 2016
However, other sources are saying otherwise, claiming that it was Tom who was very much taken with Taylor. And as soon as he found out she was single again, he immediately hopped on a plane to the US and started his wooing her— complete with flowers.
Whether or not this is true, and whether or not this "budding romance" is real or fake, if Calvin did dump her, then you really can't blame Tay-Tay for wanting to make her ex feel a little jealous. Yes?
Because that's exactly what I think. She's playing that game and she's winning too.
After the two were spotted canoodling in Rhode Island on Tuesday, Taylor and Tom were caught boarding a private jet — most probably to spend more alone time together. For  the plane ride, the pop star put on a leggy display by way of a super short skirt teamed with a black sweater. It was a very simple and straightforward ensemble, which the blond cutie capped off with low block-heeled sandals.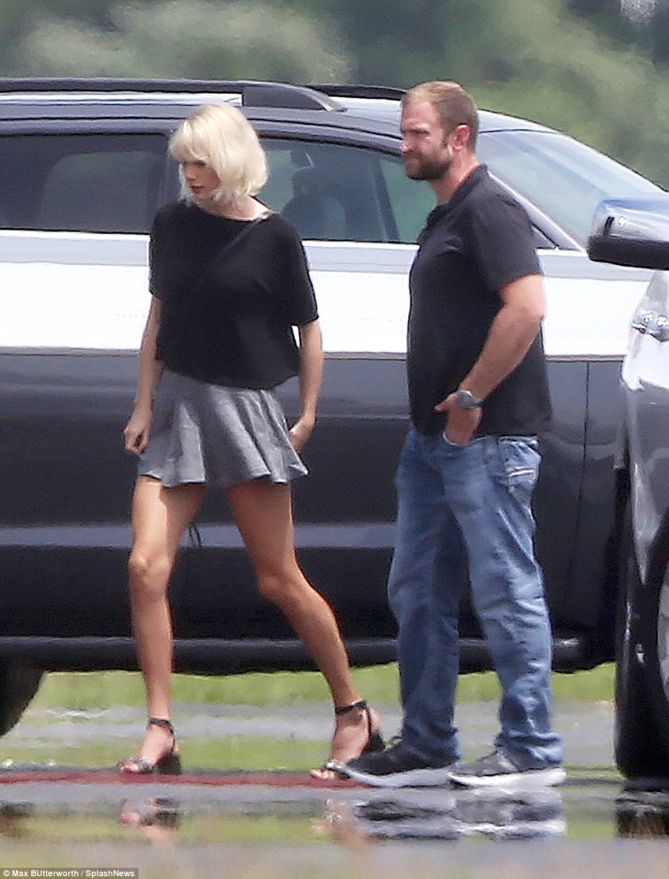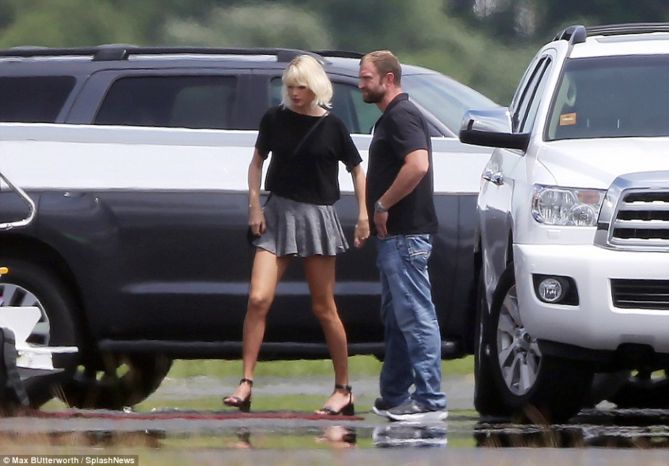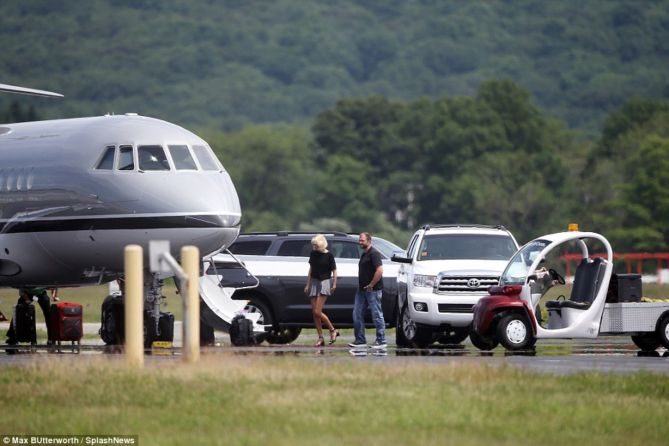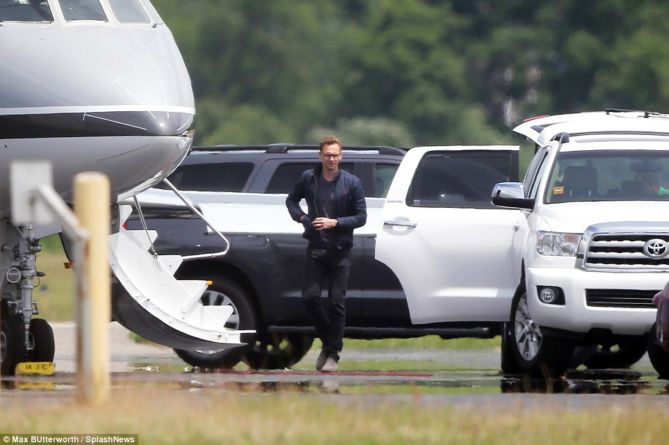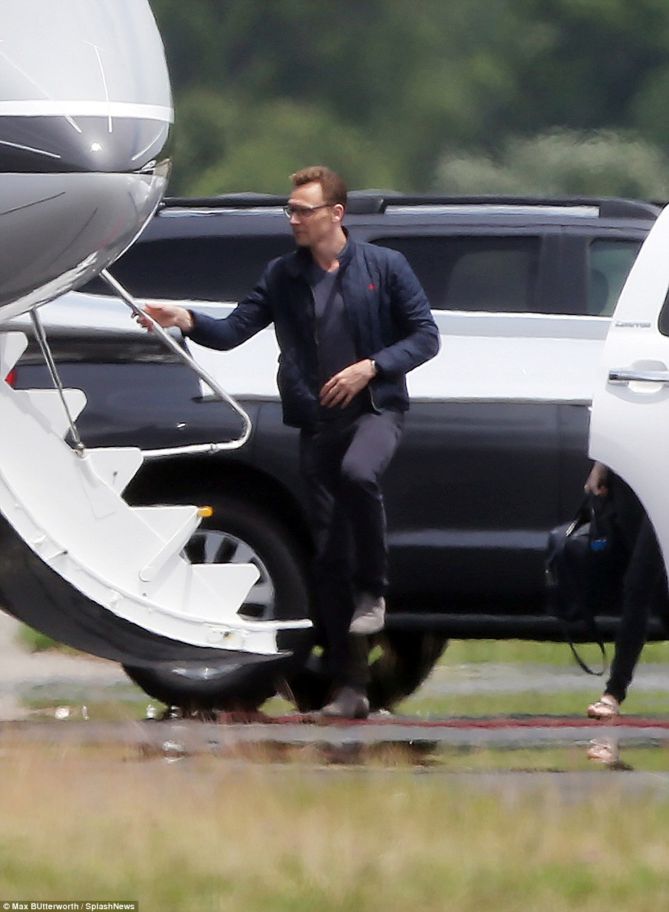 Taylor Swift and Tom Hiddleston board a private jet in Rhode Island on June 16, 2016
I have to say I like this outfit better than the one she wore at the beach. It's girly, laid back, sexy, but still elegant and chic. Would you agree?
No details have surfaced on Taylor's sweater and skirt yet, but what I can tell you is that her sandals are from Tod's. Up close, the pair features wide studded and buckled straps on the front, as well as moderately thick buckled ankle-wrap straps. The block heels are relatively low at 2 inches so they're easy to walk in.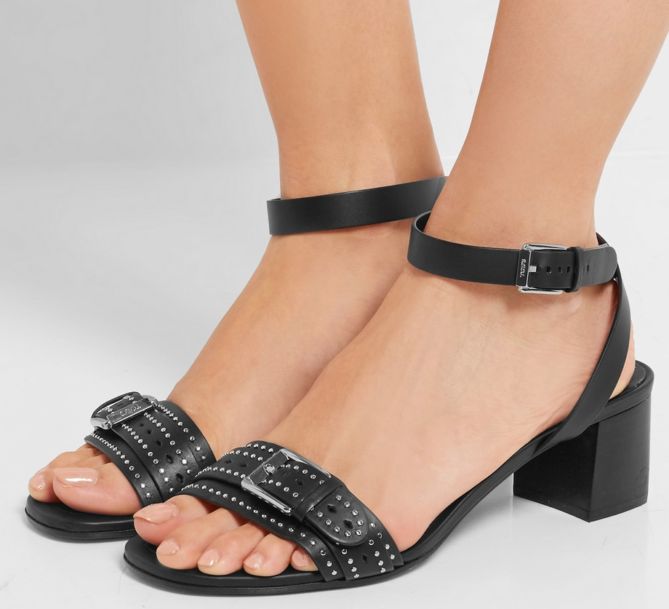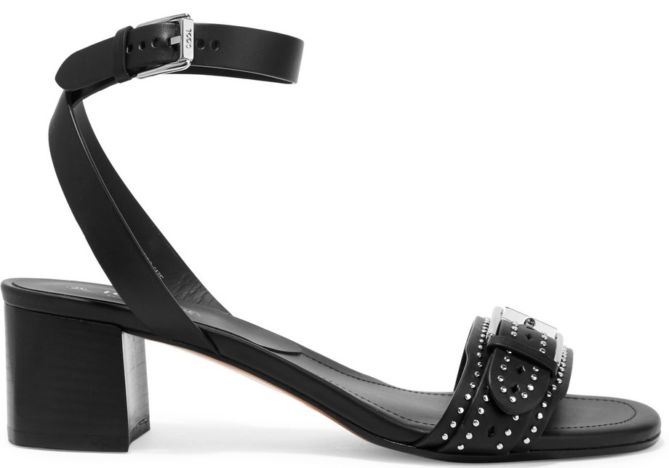 Tod's Studded Buckled Leather Sandals, $419 ($695)
If the idea of wearing shoes handpicked by Taylor excites you, then head over to Net-a-Porter and order a pair in your size. They're currently on sale, down to $419 from $695. Team with a short skater skirt and a black sweater to channel your inner Tay-Tay.