Taylor and Tom are in heaven right now. It's that stage in the relationship when you literally cannot get enough of each other. They're spending as much time as they can together, and as of the moment, they are in Australia, where Tom is reportedly filming a new movie.
Late last week, the two were spotted stepping out for a romantic dinner date. For the evening, the multi-awarded singer wore a printed frock detailed with a very low neckline. The piece displayed a good amount of her chest, sparking another round of rumors that perhaps she had implants because her "ta-tas" looked like they grew in size. Whether or not that's true, I really cannot say. Check out Taylor's photos and tell me what you think: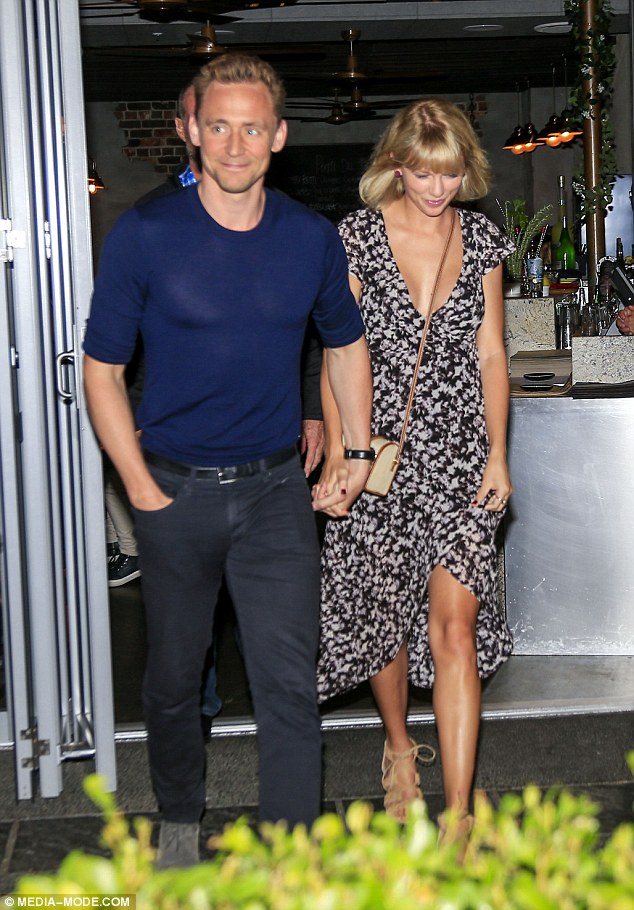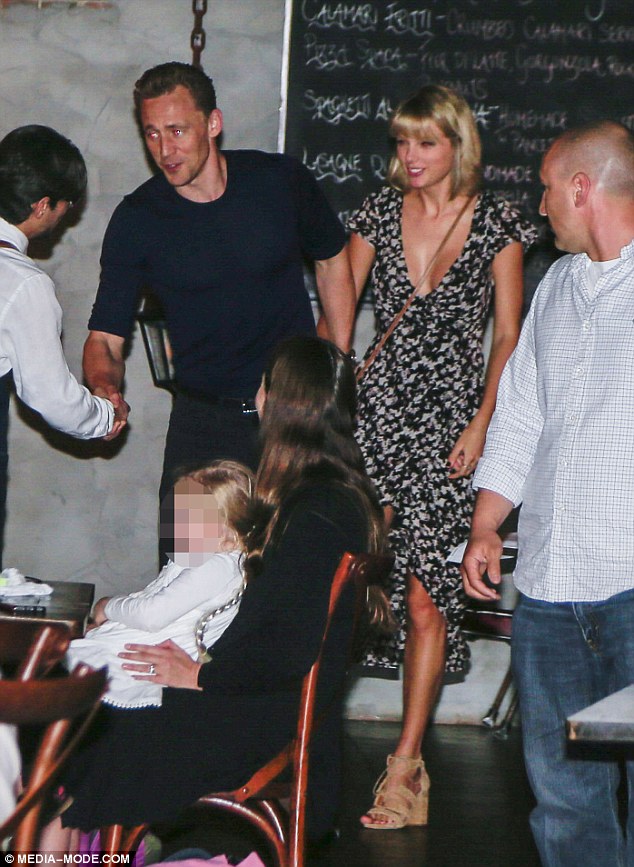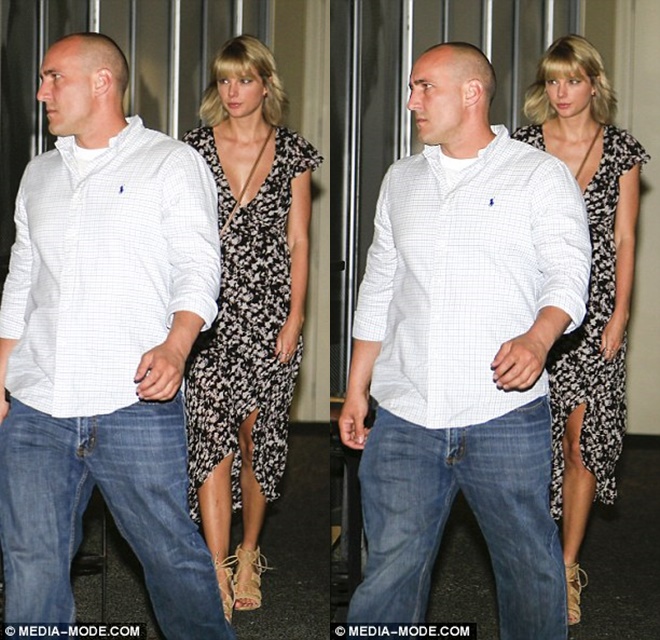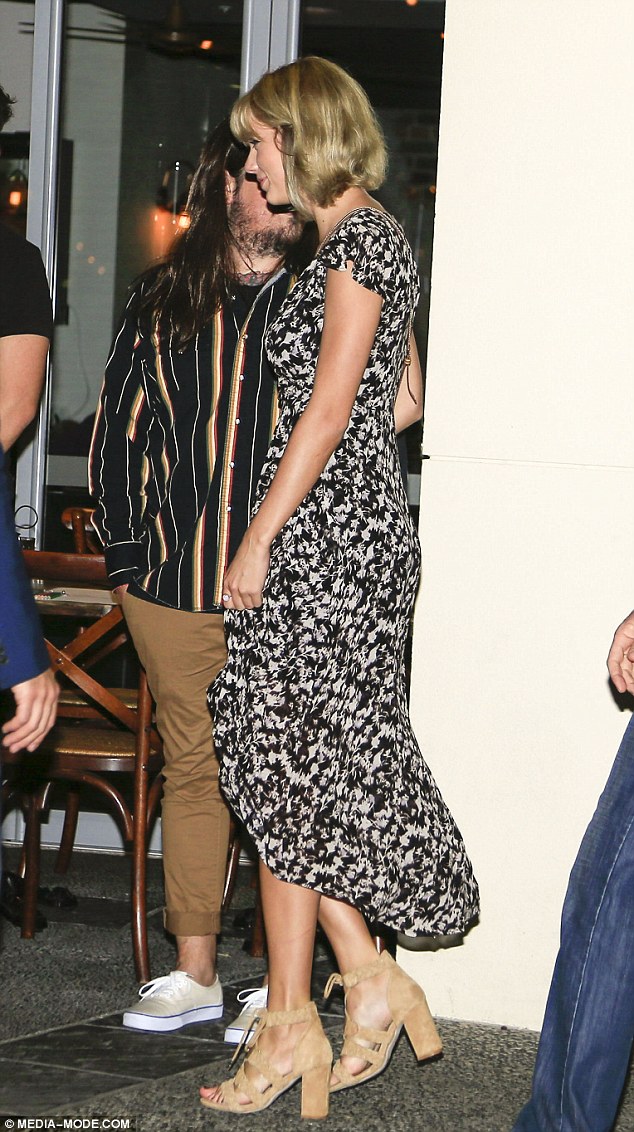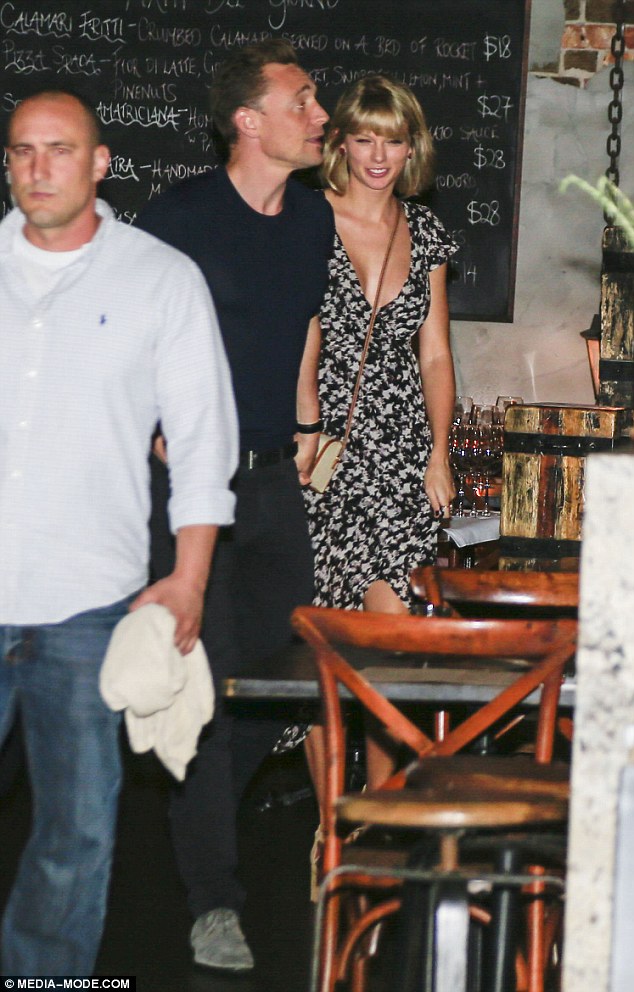 Taylor Swift and Tom Hiddleston step out for Dinner while in Austalia's Gold Coast on July 8, 2016
Well, did she or did she not get implants? What's the verdict, ladies?
I'm hoping it's the work of a Wonderbra. It would be so sad if Taylor succumbed to the pressure of having to look good in a certain way, because they say once you start, you just go bigger from there. Can you imagine Taylor Swift with super-sized boobs? Not a very good picture. Would you agree?
Now enough of Taylor's supposed implants. What about the outfit, what do you think of Taylor's dinner-date style?
She's gone really feminine this time. I think it suits her, but I'm not too fond of the shoes she used to go with. Don't get me wrong, they look alright — a neutral pair with a bit of flair by way of woven straps and lace-up closures. However, I find them too chunky for the dress. I was hoping for something more dainty. My guess is she wanted to offset the girly-ness of the frock, hence the shoe choice.
Speaking of the printed dress, here's a closer look at the piece. You'd be glad to know it retails at an affordable $87. Go grab it before it goes out of stock: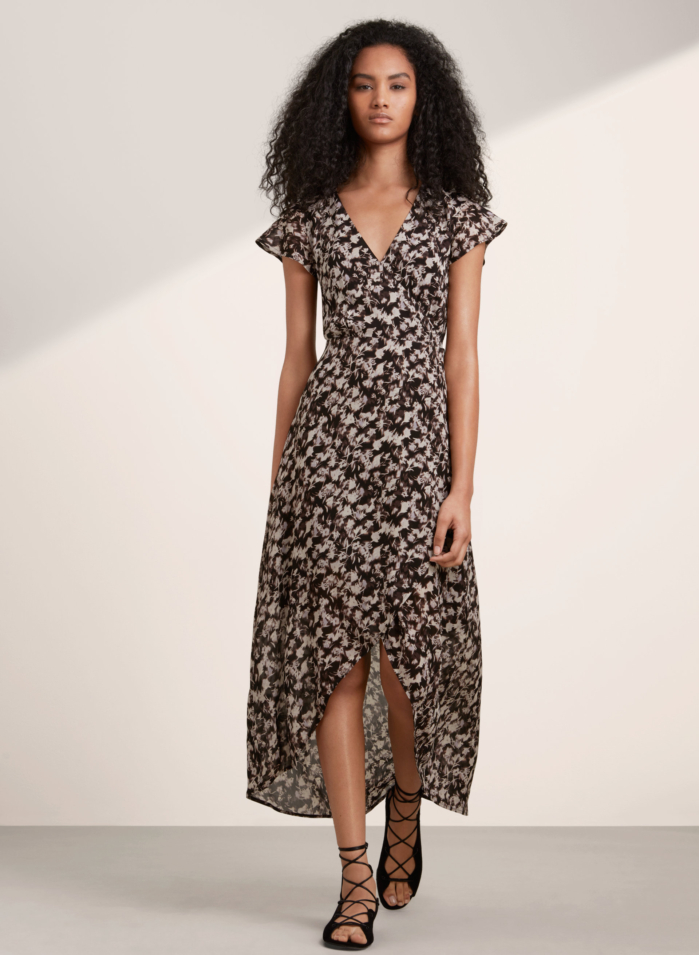 Aritzia Talula Moxon Dress, $87.50 (was $175)
Taylor's chunky sandals are the Raye "Libby". They feature 3.75-inch-tall block heels, braided straps, and lace-up closures through the center. You can find them at Revolve. They will set you back an accessible $215. I think they will look great with jeans and short pieces. Or if you simply want to steal Taylor's style, then wear with the dress and you're all set!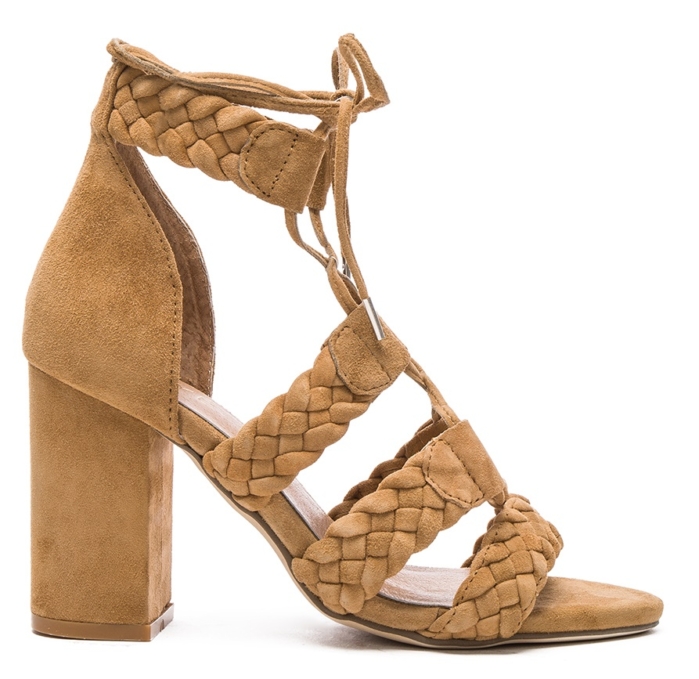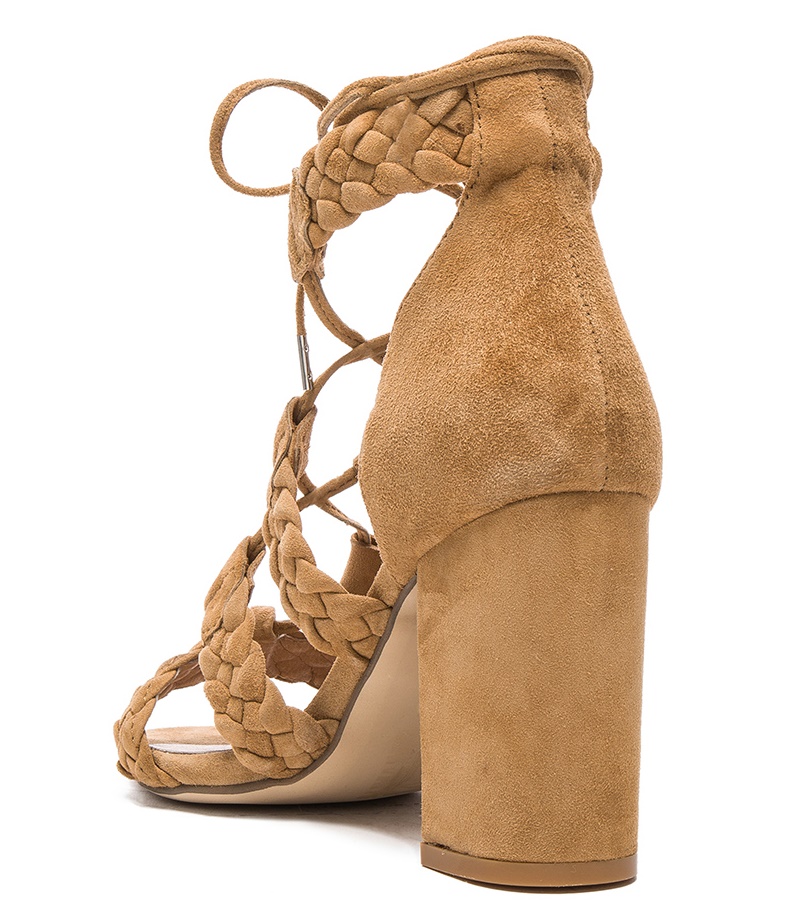 Raye Libby Sandals, $215