Taylor Swift has been quite busy with her tour these past few weeks. Her last stop is Sydney, where she reportedly held a concert minus the usual special guest appearances — something that disappointed quite a number of fans.
On Sunday, Taylor was spotted taking a moment to pose with a young fan as she was preparing to leave the land of Down Under after her performance. For the plane ride, the leggy blonde wore a semi-sheer skintight short black dress that accentuated her gorgeous curves and mile-long legs. She complemented the number with nude makeup and a pair of black pointed d'orsay flats. The ensemble was simple, sexy, and undoubtedly  chic. On anyone else, the sheer dress would have looked tacky and cheap.  On Taylor, however, let's just say she pulled it off with flying colors..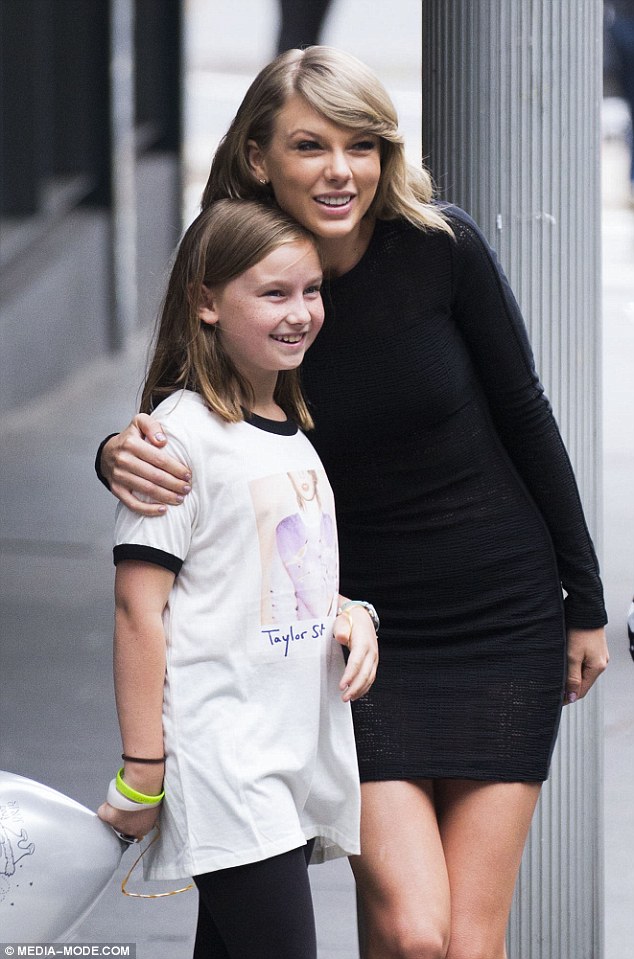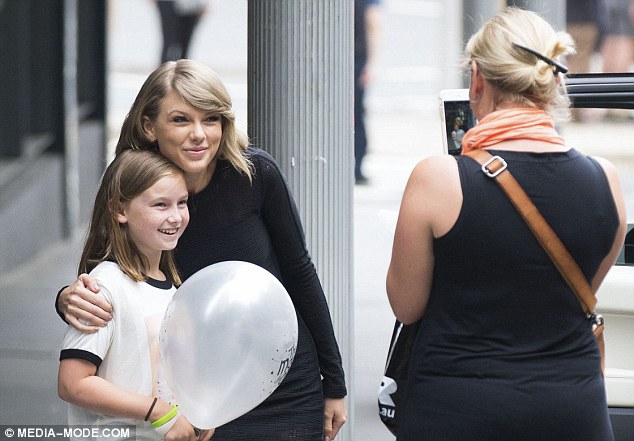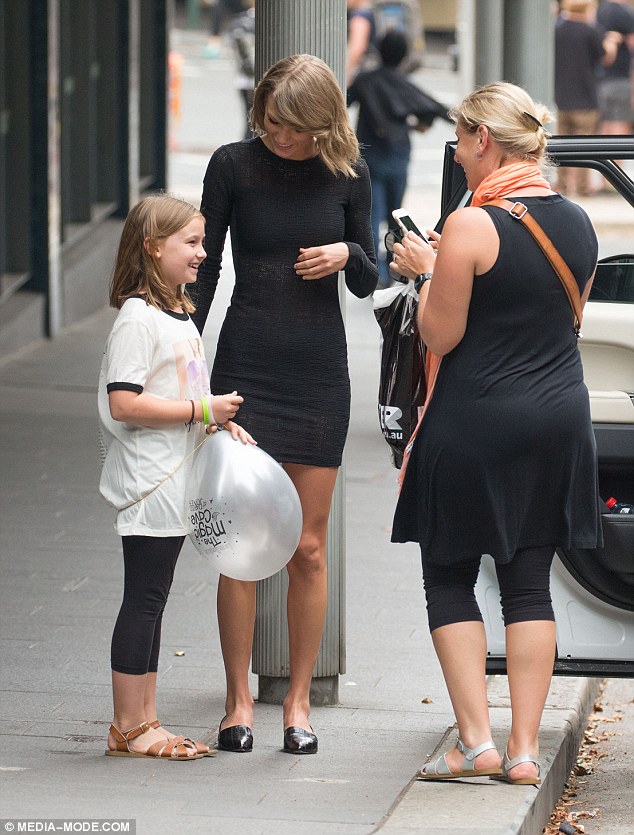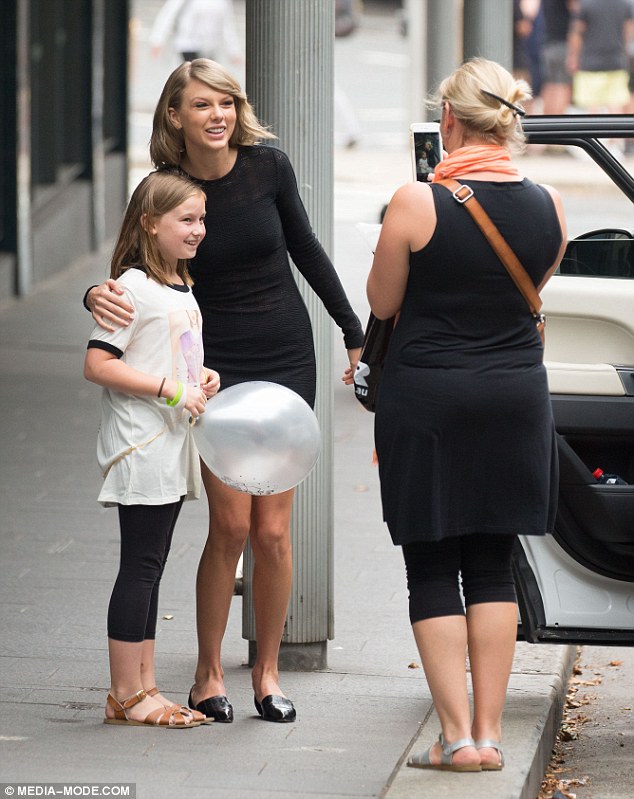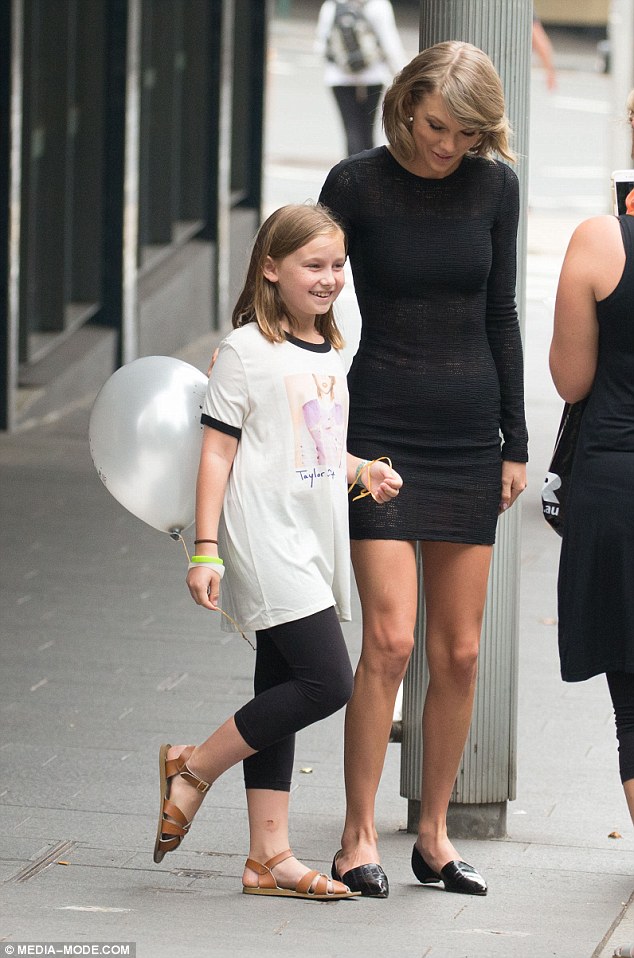 Taylor Swift makes a young fan happy as she poses for a few pictures before preparing to leave Sydney after her concert, November 29, 2015
Picture her semi-sheer LDB on someone busty or shapely like Kim Kardashian. I bet it won't look as elegant. In fact, it will be the other way around. Would you agree?
I don't know what it is, but there's something about Taylor that makes her look like a saint. And no matter how sexyt the outfit she puts out, she usually gets away with it still looking like an angel.
I couldn't find the details on Taylor's dress, but I do know that her croc-embossed flats are from Jenni Kayne. They're the famous "Penny", a style detailed with pointed toes, very low heels, and a full d'orsay silhouette.
You can find the Penny online if you want a pair. They come in several colors and can range from $595 upwards, depending on the material. Below are a few options you cans tart with. To steal Taylor's style, just wear any of these flats with a simple black dress and voila! You're all set!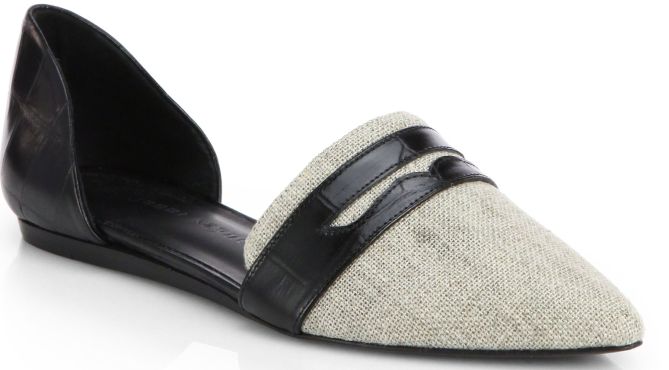 Jenni Kayne Penny Linen and Croc-Embossed Leather D'orsay Flats, $416 (was $595)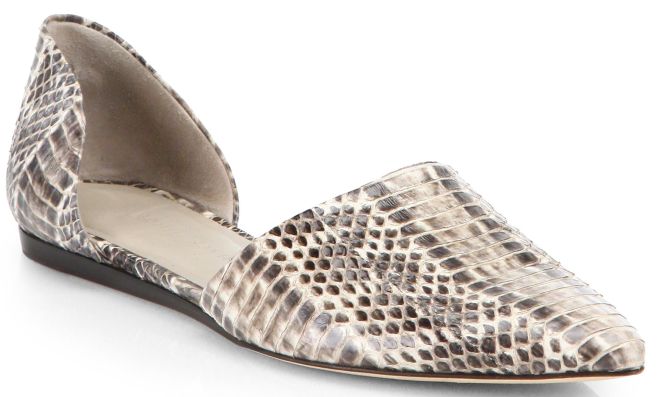 Jenni Kayne Penny Snake-Print D'Orsay Flats, $588 (was $840)