Taylor Swift is 5'11", leggy, pretty, and very slender, so you can understand why guys love her. She's just like one of those supermodels on the runway, except, she writes songs and sings for a living. Taylor is also a fantastic dresser. She flaunts her assets and sticks to a style that works for her — which may sound boring, but is actually a good thing.
On Friday, the songbird was once again spotted putting her famous pins on display as she ran errands in Los Angeles. She initially stepped out in a patterned fit n' flare mini frock teamed with pumps, but soon switched into matching shorts and top worn with strappy blue suede sandals.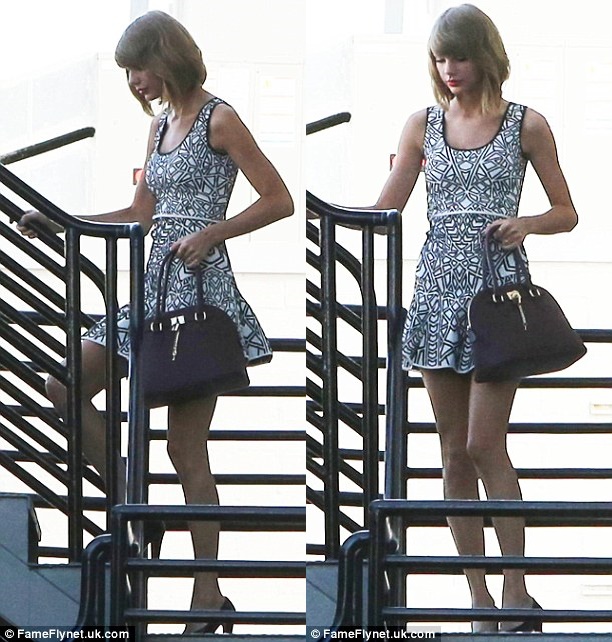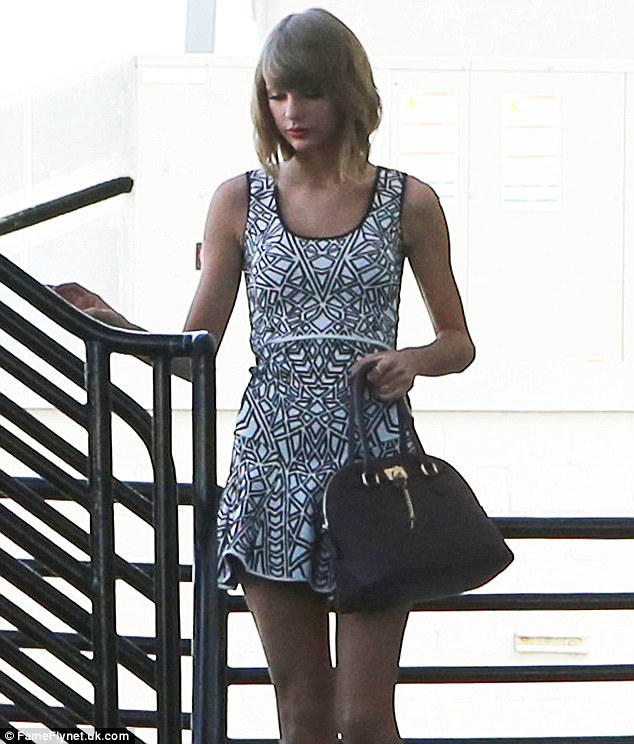 Taylor spotted at the MTV Studios in Los Angeles, October 23, 2014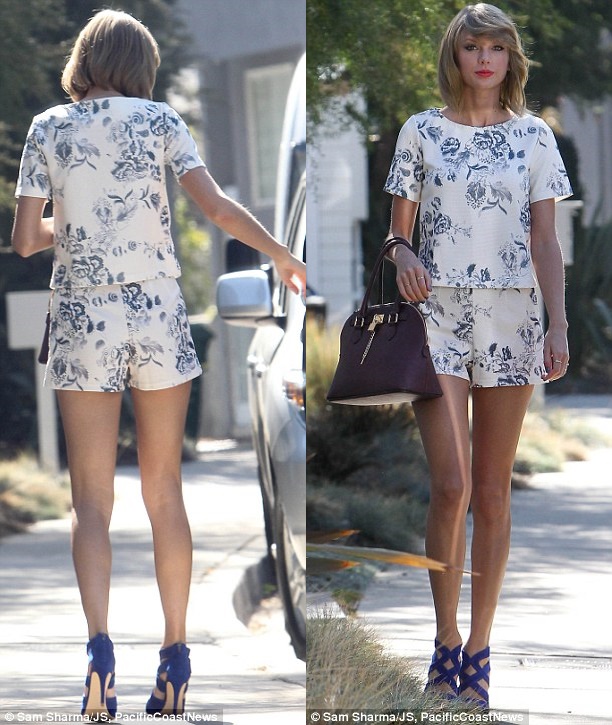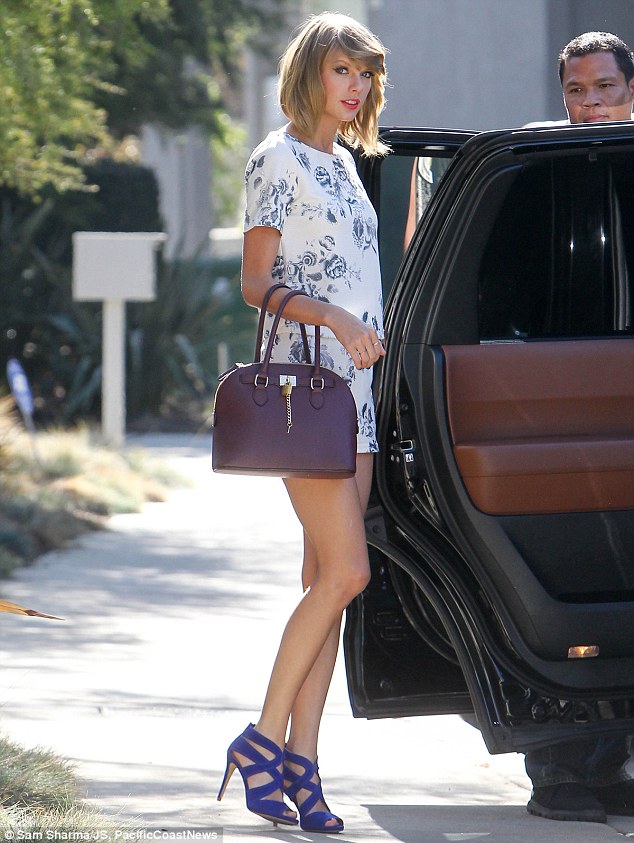 Taylor switched into matching separates after finishing things up at the MTV Studios, October 23, 2014
Between the two outfits, I prefer the second one. What about you?
I'm a sucker for great looking footwear, and those blue suede sandals on Taylor look really fancy. I don't have the official details on the pair yet, but they sure look a LOT like the "Immence" sandals from Steve Madden: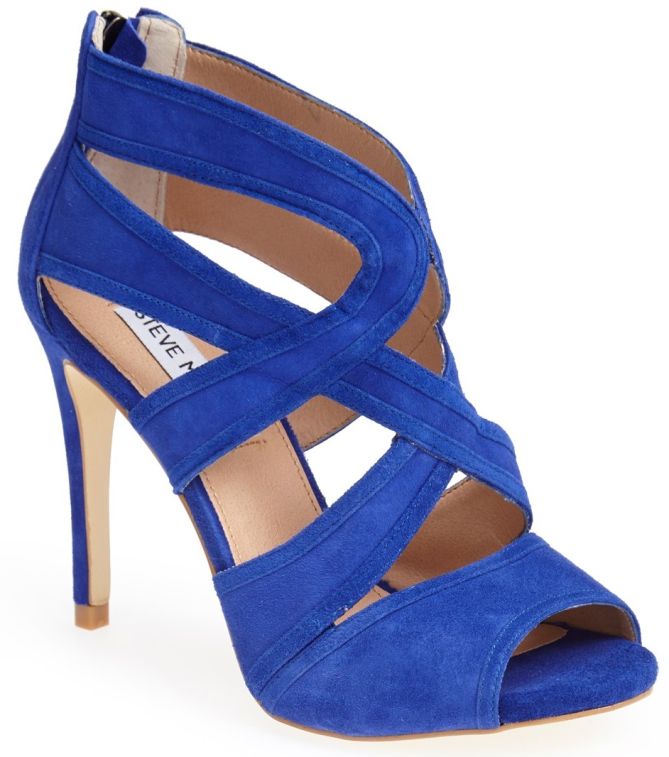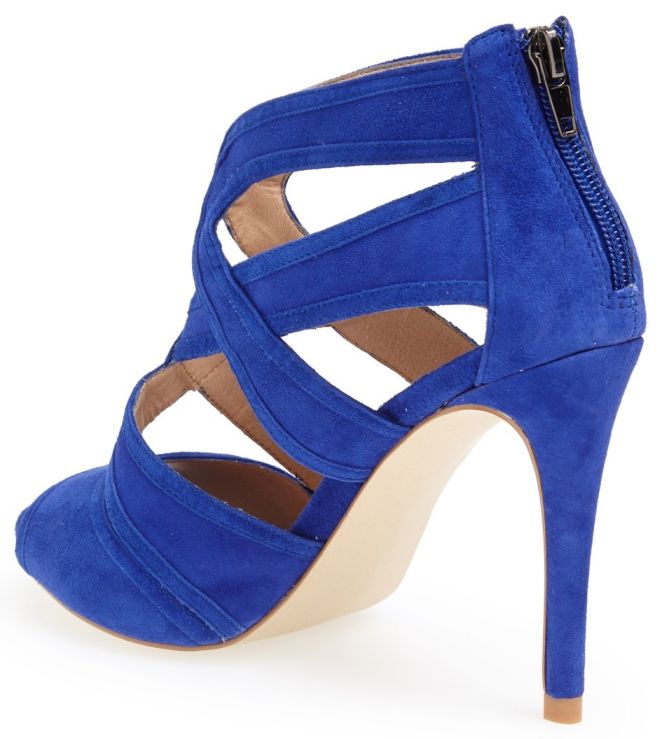 Steve Madden Immence Suede Sandals, $89 (was $100)
What do you think, ladies? Could Taylor be wearing a pair of $89 Steve Madden sandals or are those shoes from a more expensive designer brand?
You know what? I bet they're from Steve Madden. After all, the girl has been known to buy can-afford dresses and shoes from stores like ModCloth and brands like Seychelles. In fact, her burgundy bag in the pictures above is from ALDO, a piece that retails at an easy $50. Just goes to show you don't need expensive things to look like a million bucks, yes?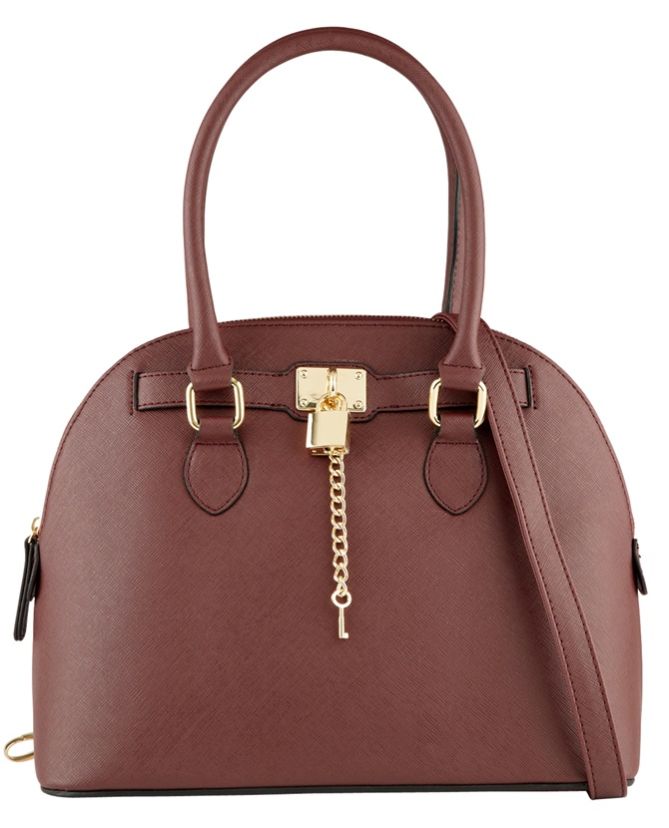 ALDO Frattapoline Handbag, $50