Taylor Swift has not lost her love for sequins even though her fashion sense has evolved. At the iHeartRadio Music Awards held over the weekend, the multi-awarded singer wore a fully sequined black jumpsuit that was hard to miss. It hugged her every curve and the halter neckline showcased her slender arms and back.
Taylor styled her bob in a messy manner while dark eye makeup kept her looking sultry. She also teamed the suit with black platform booties for added drama. It was the kind of outfit that you wouldn't expect from Taylor. It was risky, sexy, glamorous, and edgy all at once. Not surprisingly, with her model-esque frame, Taylor nailed the getup with no issues.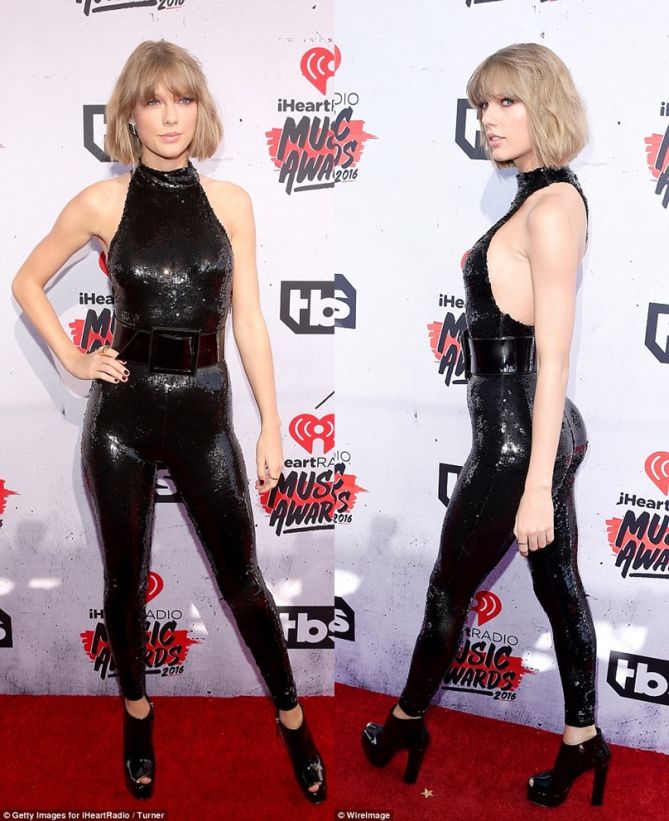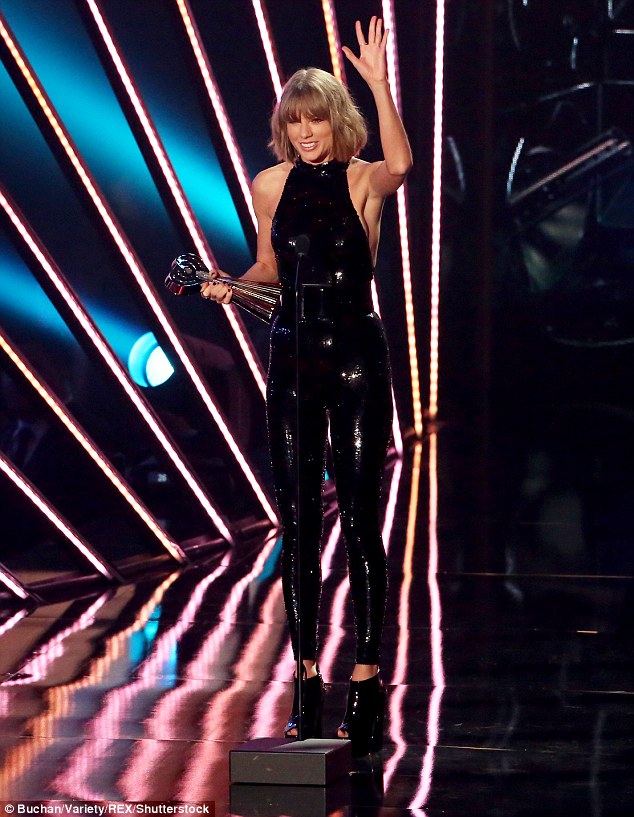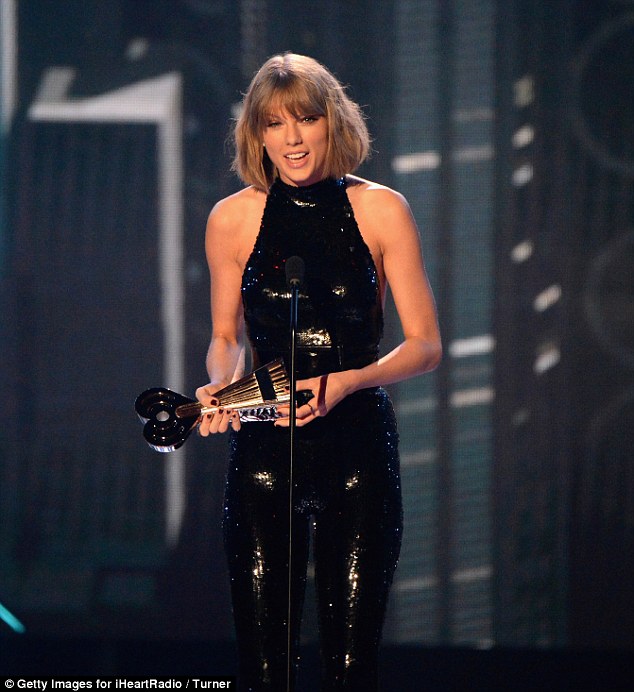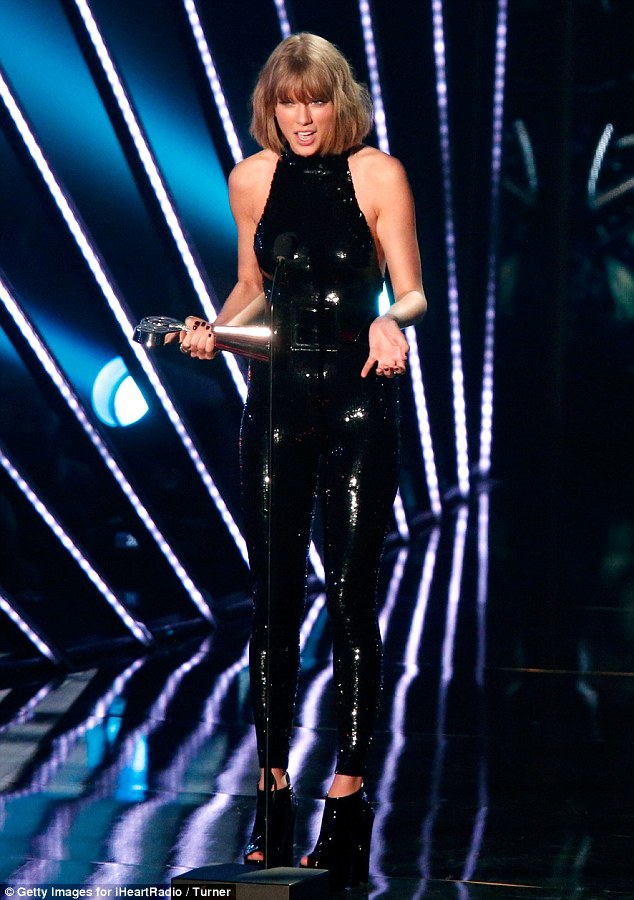 Taylor Swift wears a sequined jumpsuit to the iHeartRadio Music Awards held in Los Angeles on April 3, 2016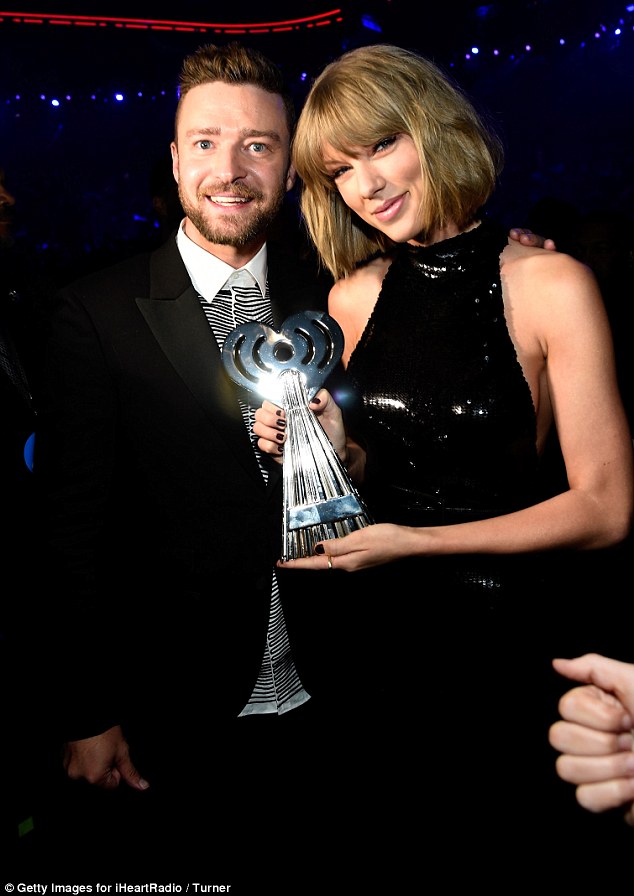 Taylor poses with Justin Timberlake, who presented her with one of the many awards she received during the evening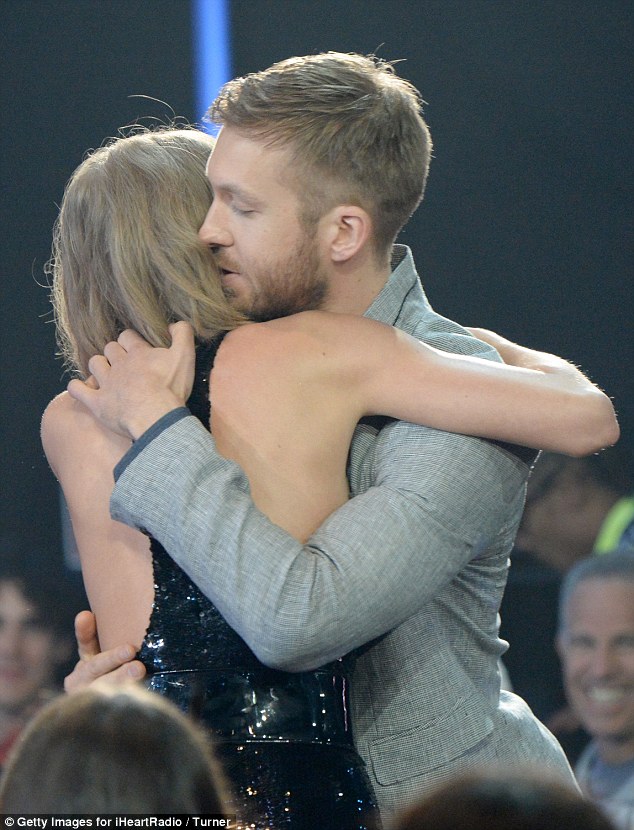 Taylor gets a big hug from boyfriend Calvin Harris before receiving one of her awards for the night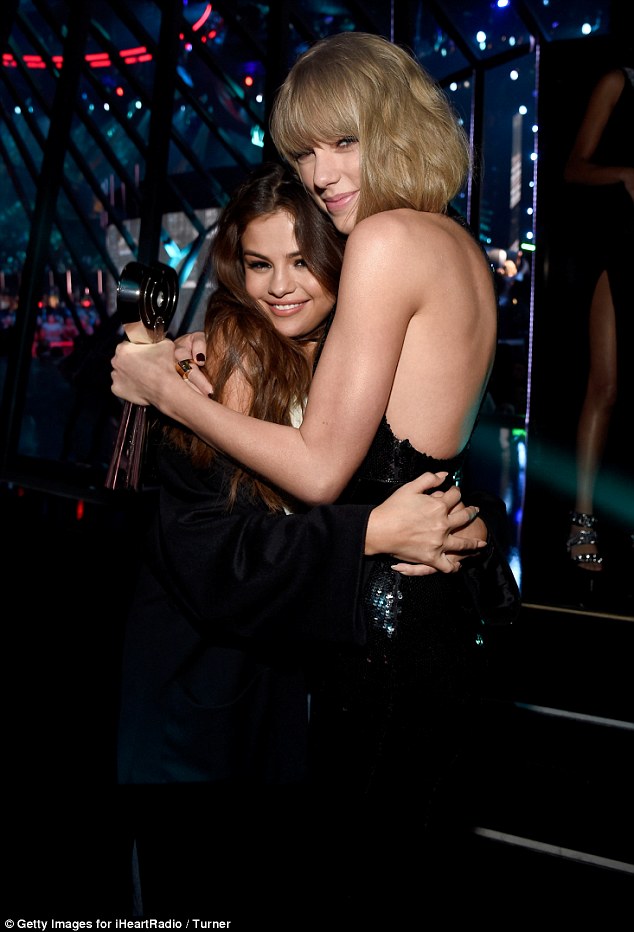 The statuesque singer poses with one of her close pals, Selena Gomez
Some say you can tell who Taylor is dating by the outfits she wears. I'm beginning to think this is 100% true. Ever since she started going out with Calvin, her sartorial choices have become more, er, mature and certainly beyond the usual "Taylor aesthetic". Then again, this evolution can also be due to her growing up and not wanting to be branded as squeaky clean anymore.
That said, what are your thoughts on Taylor's outfit choice? Do you approve or do you think she should have worn something else?
The onesie is from Saint Laurent's fall 2016 collection. I can't say I'm in love with all the sparkles, but I'm not going to deny she looks good in them. Capping off the getup with platform booties was another risky move, but somehow, I can understand why she chose the pair. The shoes created a balance. It kept things less glamorous, injecting a certain toughness into the disco-fever-esque attire.
Speaking of which, Tay's booties are from Giuseppe Zanotti. They're the "Lavinia" done in suede and detailed with patent panels at the toes. Here's a similar pair for your reference: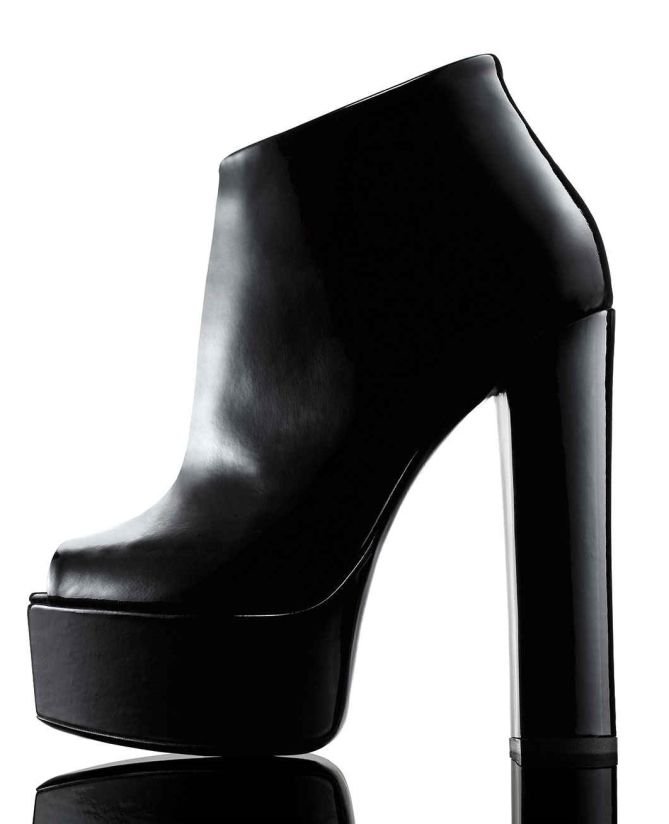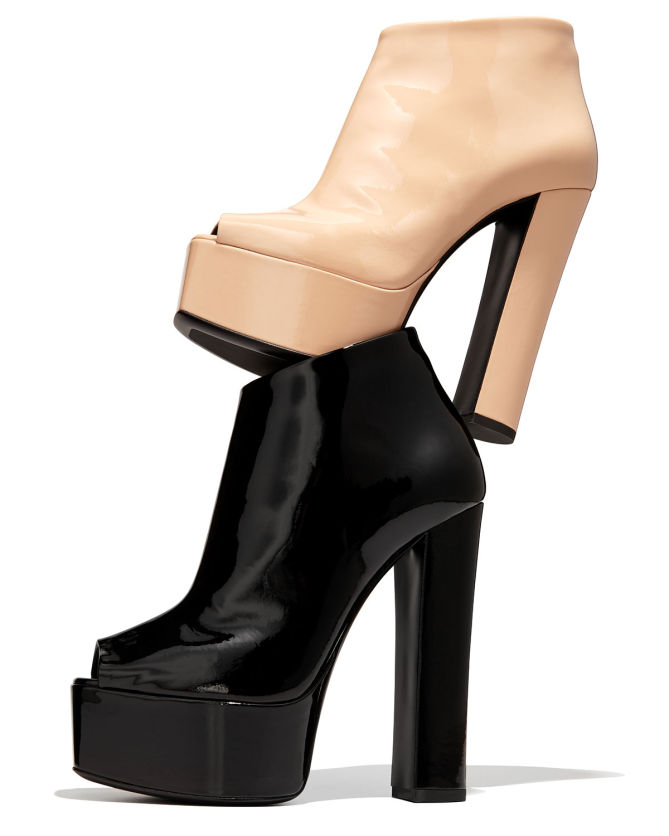 Giuseppe Zanotti Lavinia Open Toe Booties, $995
You like what you see?
The Lavinia feature 5.5-inch-tall block heels and 1.5-inch-thick platforms. You can find the Lavinia online if interested. They retail at almost a thousand dollars.