Rarely will you see Taylor Swift look anything but sweet, ladylike, and squeaky clean. On Wednesday, however, the award-winning popstar gave her usual street style a break by slipping into a dark and edgy ensemble consisting of all-black separates teamed with a pair of red wine boots. She also complemented the pairing with a black bowler hat that added just the right dose of cool to her attire.
Save for the black ladylike handbag, Taylor looked more like a rock n' roll superstar in the getup, but I must say I liked seeing her that way. It was refreshing to find her in something casual, laid back, and, well, dark.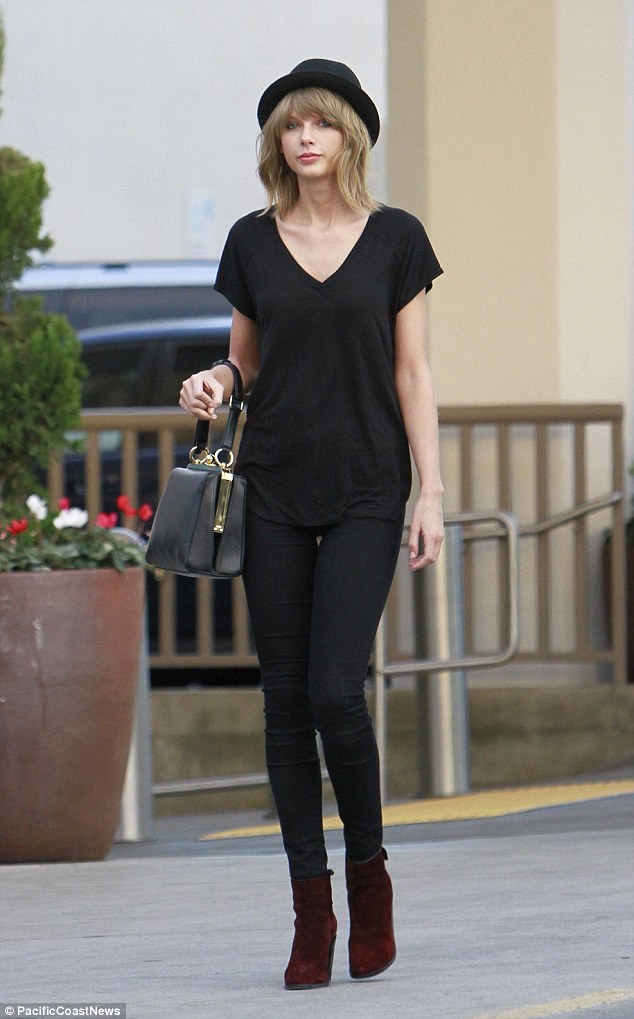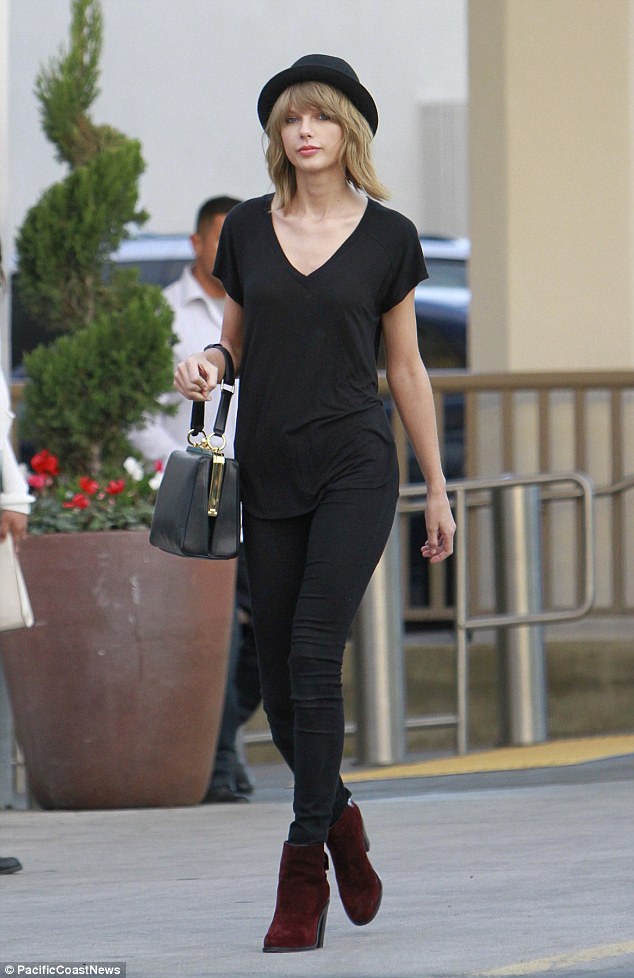 Taylor Swift steps out in Los Angeles in a dark and somber outfit that is completely unlike her usual style, November 19, 2014
How do you like Taylor's attire this time? I think she nailed this one perfectly. Don't you?
I like how she paired the simple combo with a bowler hat, and I love how she finished the outfit with dark red boots. Both add-ons made the all-black getup look a little more interesting.
Taylor's dark red boots are the "Ryland" from Rag & Bone. I couldn't find them online anymore, and I'm guessing it's because they're sold out thanks to Taylor. However, other colors of the style are available for the taking if you're interested. Check out the boots below: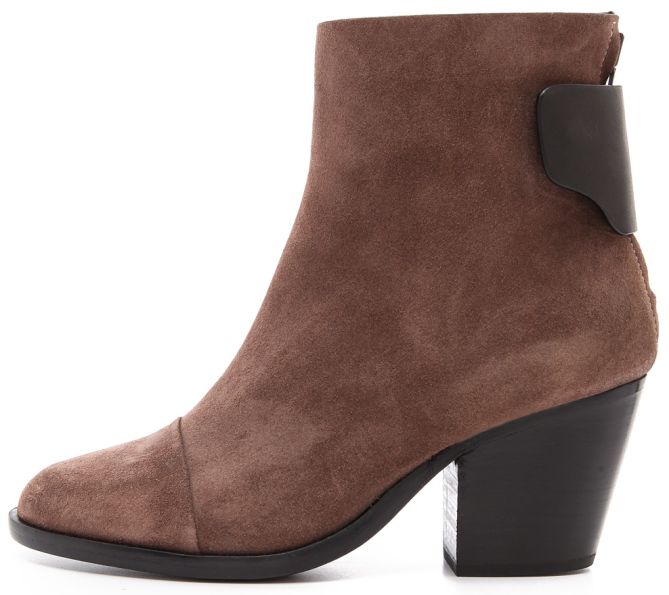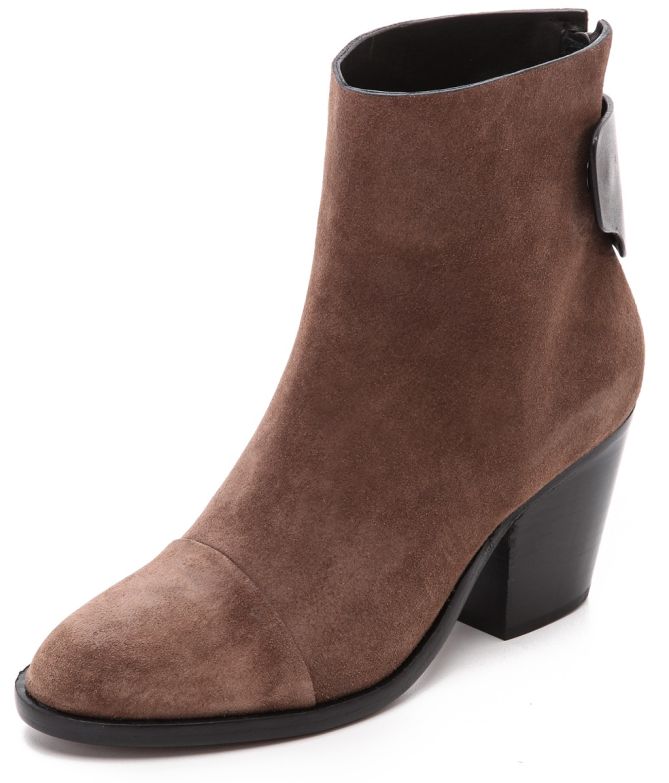 Rag & Bone Ryland Boots, $550
The Ryland feature 2.5-inch-tall stacked heels, suede leather uppers, and unique contrast leather snap straps that decorate the back of the shafts. If you like the unconventional design, then feel free to order away. A pair will set you back $550.
You can also try these red Matt Bernson boots called the "Holt". They also feature suede uppers and smooth leather panels at the counters. However, these boots are much cheaper at $260. Wear these with an all-black outfit to steal Taylor's look for less: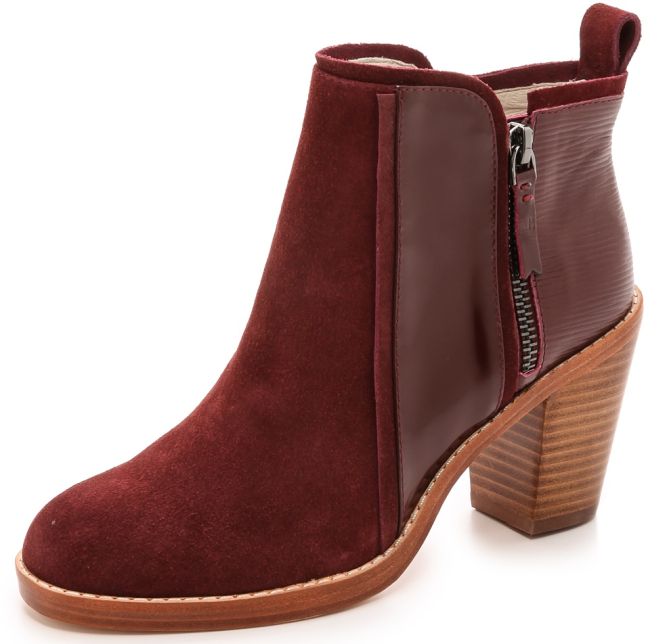 Matt Bernson Holt Boots, $2600