Jennifer Lopez insured her derriere for $27 million dollars while Heidi Klum insured her legs for $2.2 million. Now the latest celebrity to join the bandwagon of insuring body parts is reportedly none other than Taylor Swift.
I don't know if the rumor is true or not, but according to the press, TSwift's legs cost about $40 million to insure. The singer was a little embarrassed to find out that her famous pins were valued that much. In fact, she initially thought they were just  going to be valued at a million dollars.
It's some silly bit of news. Would you agree?
Speaking of Taylor, the popstar was spotted out and about in New York over the weekend. For the occasion, she displayed her endless $40 million gams with a short black skirt teamed with a striped fitted long-sleeved tee. She then capped off the attire with a bright yellow tote and a pair of tough-chic lace-up boots.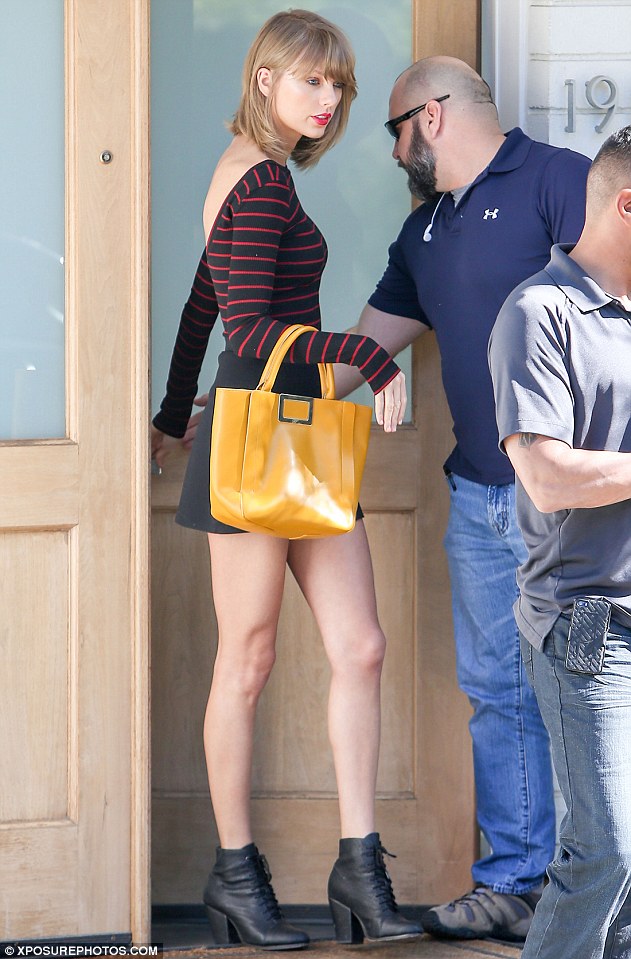 Taylor Swift leaves her apartment in New York City on March 8, 2015
How do you like Taylor's outfit? I guess it wasn't so cold in New York yesterday because she decided to flaunt some skin.
Of course, Taylor looks good per usual. The outfit flatters her figure and, yes, her famous legs too. Taylor's short skirt is from Brandi Melville while her tote is from Roger Vivier. As for the boots, they're from Rag & Bone. Dubbed as the "Miles", the shoes feature lace-up closures through the center, chunky 3.75-inch-tall heels, and rounded toes. Below is a closer look: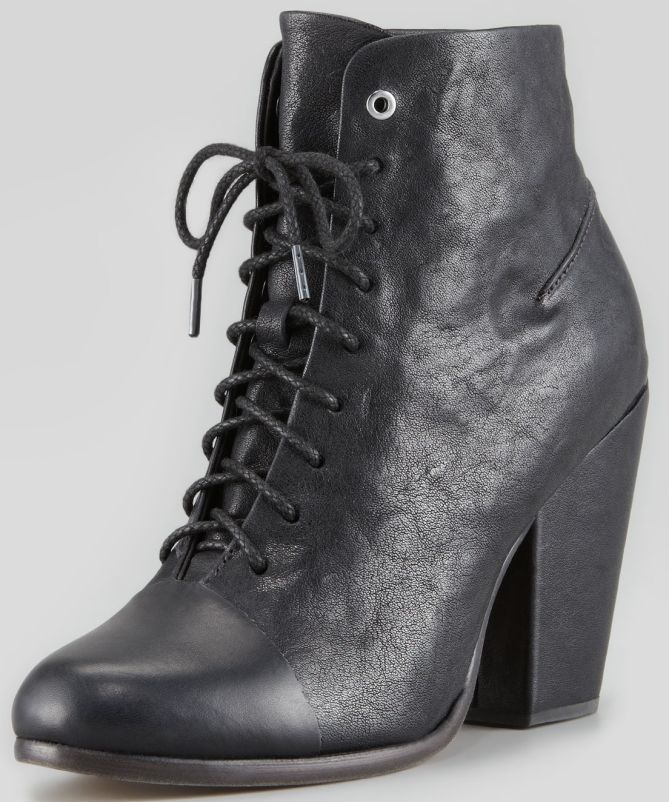 Rag & Bone Miles Lace Up Boots, sold out
They look very similar to combat boots, only, with chunky heels and with a more polished feel to them. They're already sold out online, but if you're looking to steal Taylor's style, you can try these boots from Timberland instead. They're not as sleek, but the suede effect makes them appear more expensive. Besides, these boots will only cost you $130: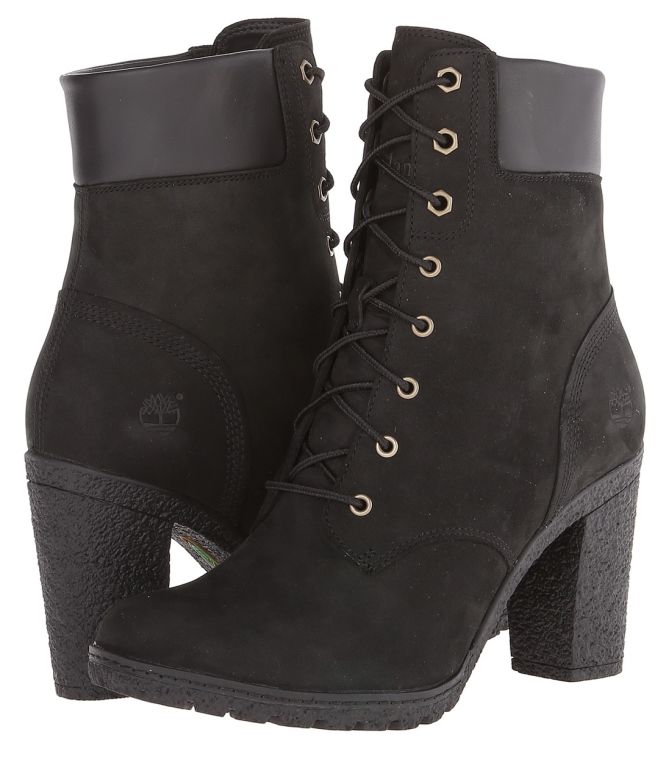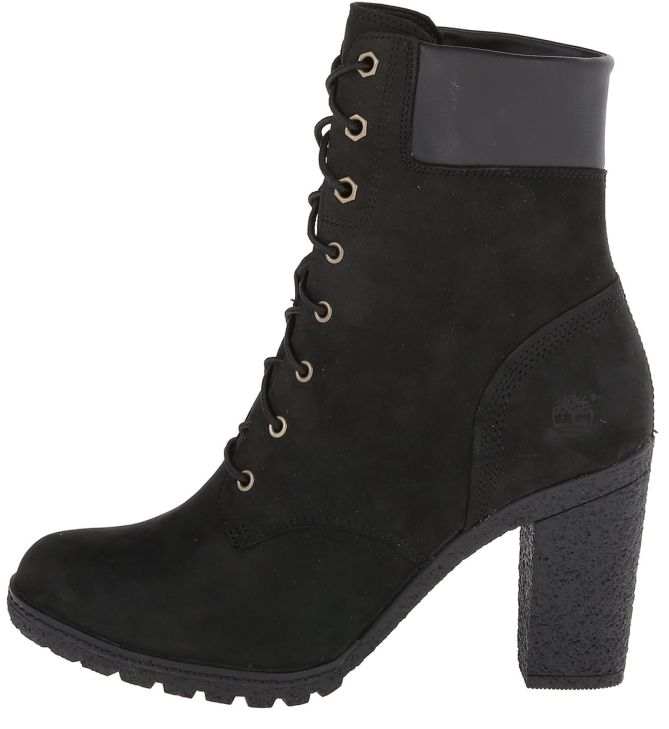 Timberland Earthkeepers Glancy Boots, $130