Taylor's style is usually feminine, retro, and girly. But on certain occasions, she goes against that stereotype to surprise people.
On Friday, the crossover pop star channeled an edgy biker chick look as she left her New York apartment to catch a flight to her home town with her fam. Taylor donned a black leather jacket and teamed it with black skintight leggings. She then complemented the pairing with a black backpack and black lace-up boots. It was the kind of getup Kendall Jenner would wear, except, in this case, it was on America's golden girl.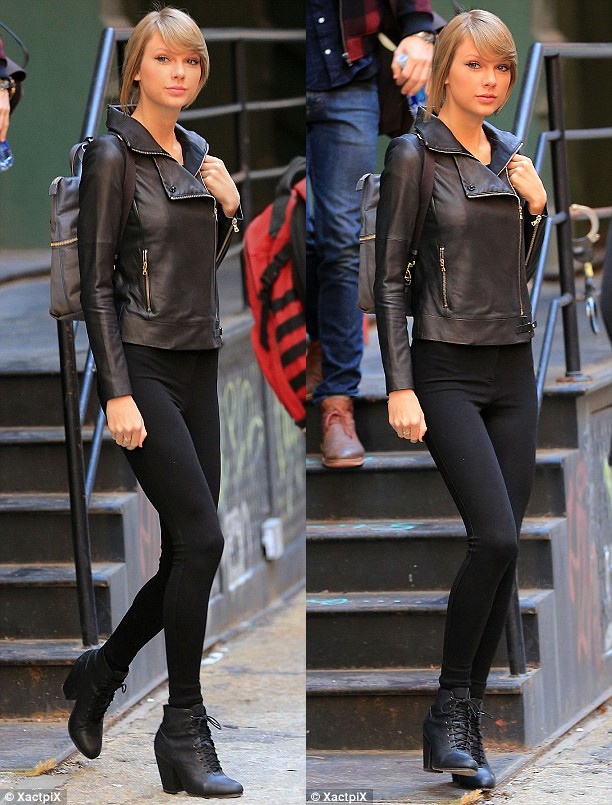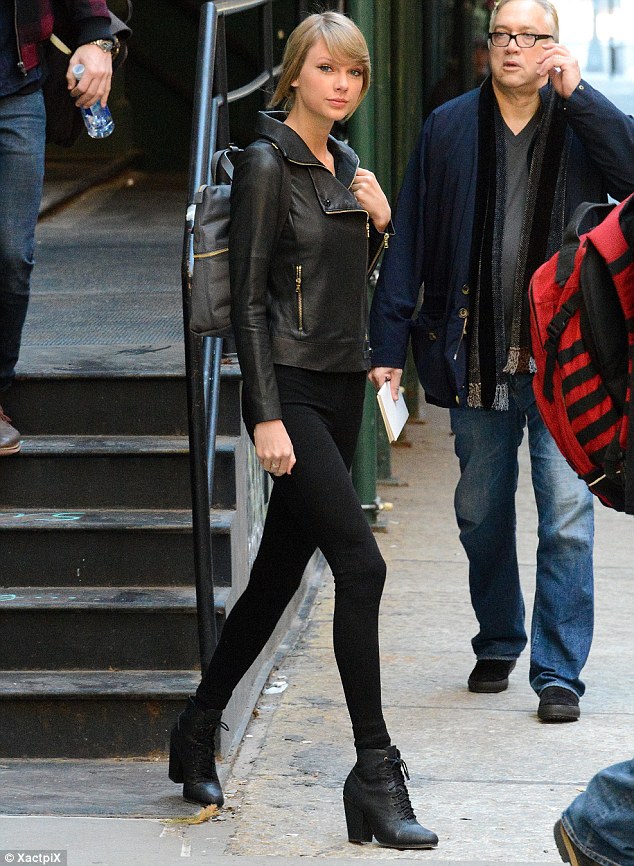 Taylor Swift dons an all-black biker-chick attire for a plane ride on December 26, 2014
What's great about Ms. Swift here is that she can look good in almost anything. Sure, a biker chick ensemble is far from what you'd expect from the young woman, but you can't deny that she nailed this particular outfit. Would you agree?
Taylor's leather jacket is from J Brand. You can purchase it online if you want it. It retails at a pricey $1544. Below is a closer look at the piece: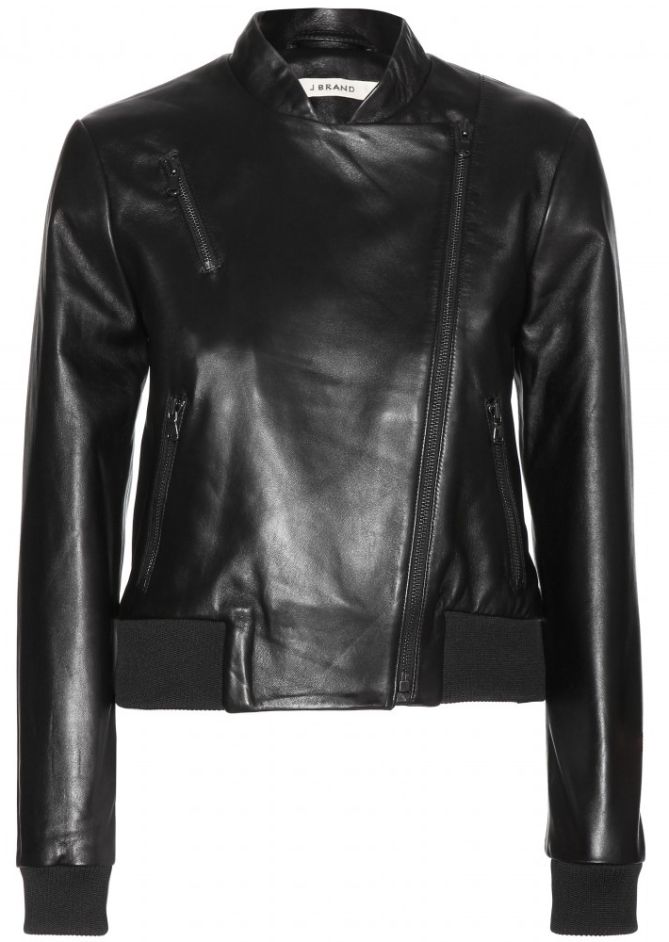 J Brand Devon Leather Jacket, $1544
And as for Taylor's lace-up boots, those are by Rag & Bone. Dubbed as the "Miles" boots, the pair features lace-up closures unlike the classic Newbury or Harrow styles from the label. But much like the two mentioned, the Miles also feature 3.75-inch-tall heels.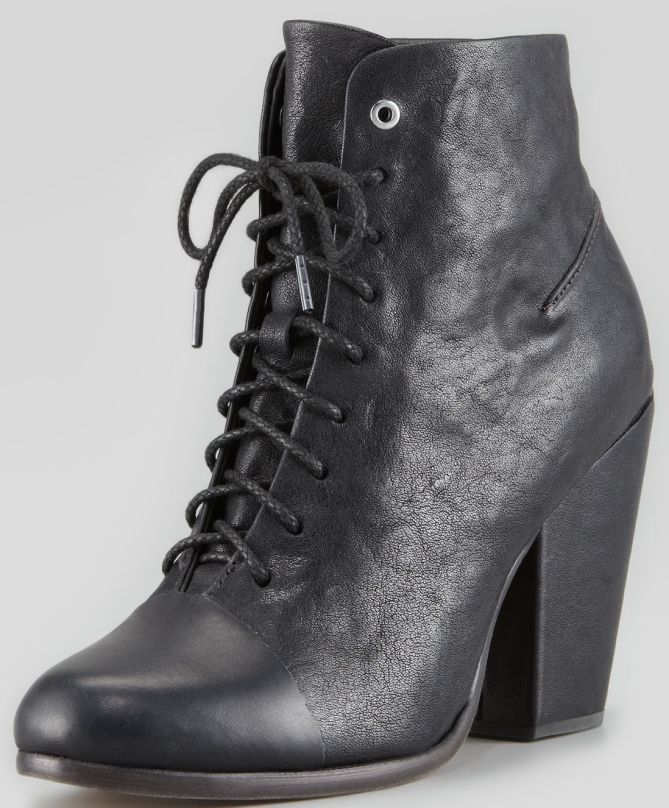 Rag & Bone Miles Boots, sold out
The Miles from Rag & Bone are sold out online, so you'll need to get creative if you want to get your hands on a pair. On a side note, you can get the same biker chick look for much less with these alternatives from Steve Madden and Circus by Sam Edelman:
Circus by Sam Edelman Whitley Boots, $65 (was $130)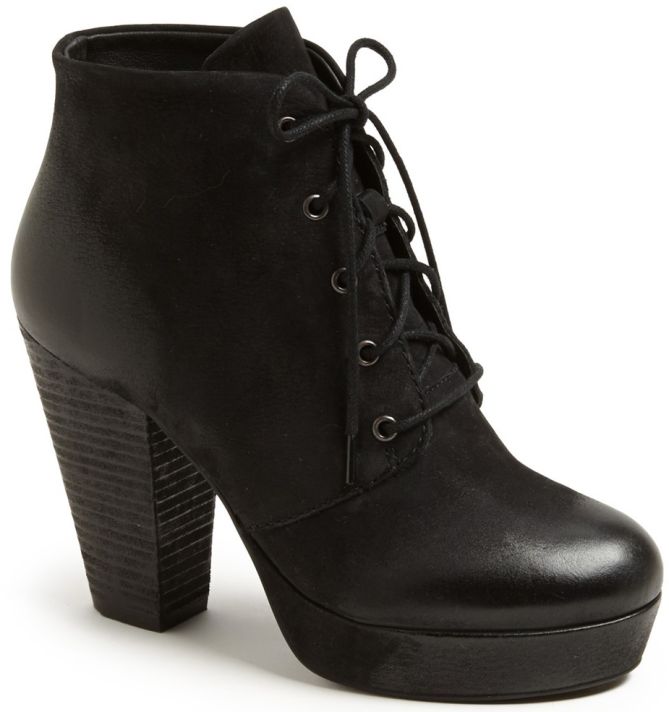 Steve Madden Raspy Boots, $94 (was $140)