Rumor has it that country music sweetheart Taylor Swift is currently dating producer Calvin Harris. The two were spotted sharing some sweet moments in Nashville just a couple of days ago.
Well, seems like Taylor has been receiving lots of good things of late. Just recently, she awed the audience during the Brit Awards 2015 where she performed Blank Space in a really excellent presentation. She's also doing pretty good in building friendship with Kanye West. She even jammed out to the rapper's performance in a typical T-Swift fashion while standing next to Kim Kardashian during the said awards night. Also that night, Taylor took home her first Brit Award for International Female Artist.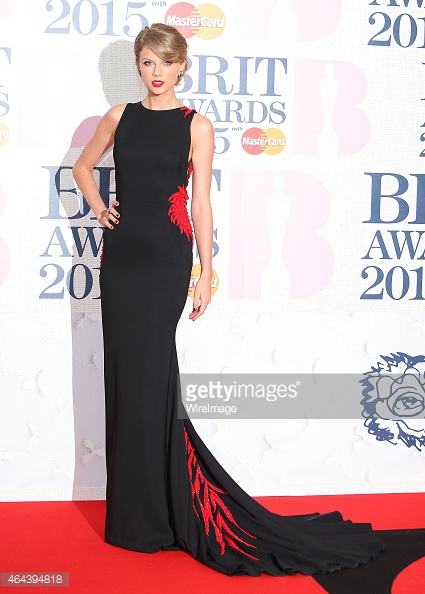 And of course, Calvin Harris, who is most likely her top blessing as of the moment. If it is true that they are really dating.
Oh well, after all the heartbreaks, I hope this time Taylor got this one right.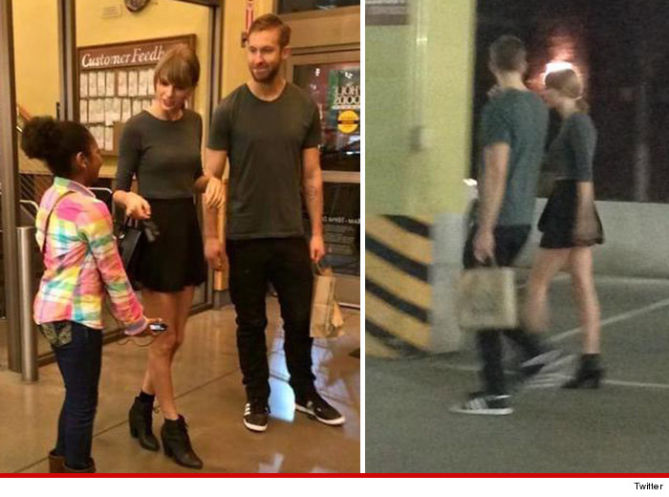 Love is maybe the reason why the singer is looking more gorgeous of late. She's actually outstandingly beautiful during the Brit Awards where she wore a classy Roberto Cavalli dragon-print dress. She capped of her wonderful look with a fabulous Charlotte Olympia Belinda Laced-Up sandals which looked just perfect for her look that night.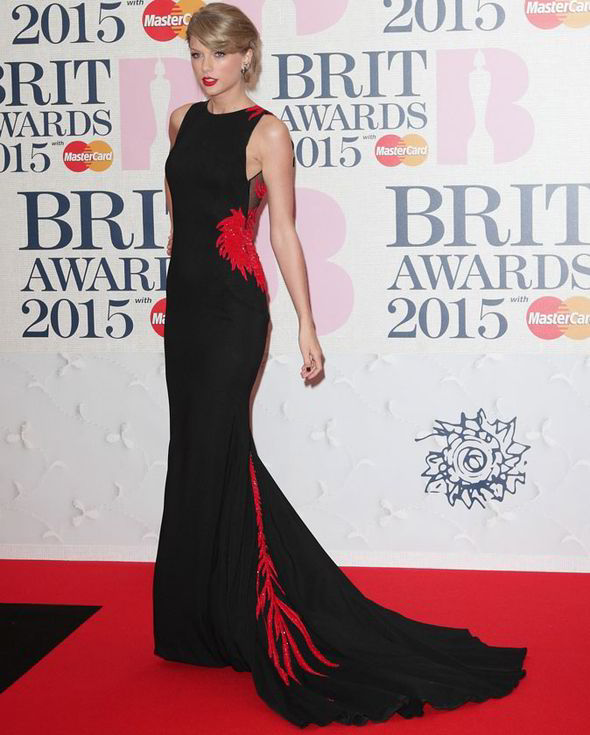 This is the fab pair that Taylor wore that night: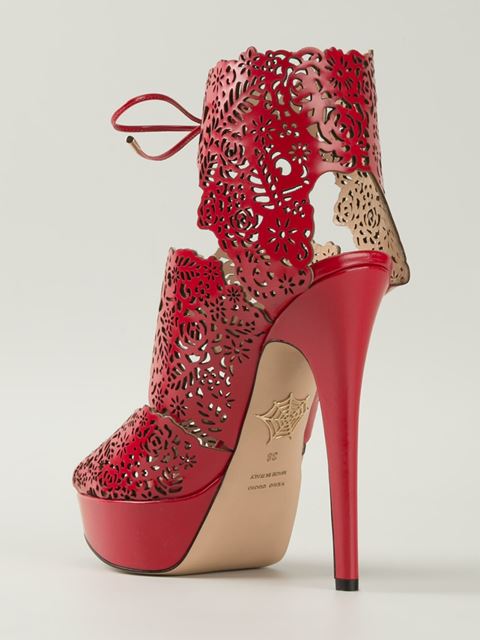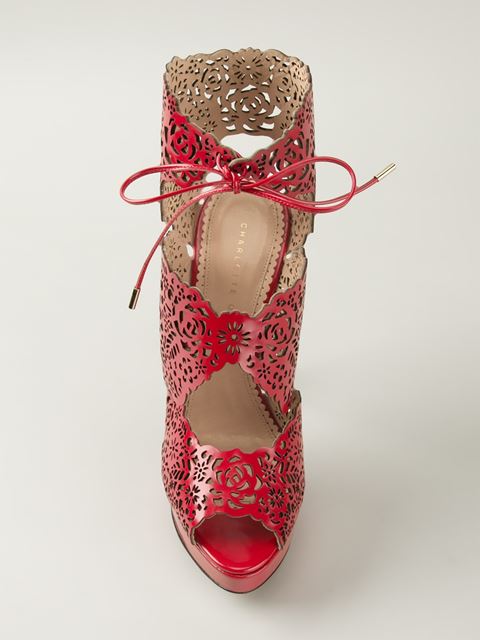 This Charlotte Olympia Belinda sandals feature crimson red leather heels, a delicate cut-out detail, scalloped edges, tie-up closure plus a 35mm platform and 150mm heel.