Taylor once said that she always likes to keep people on their toes when it comes to her music, and I guess that applies to her sartorial choices too.
On Wednesday, the pop star went to the Knicks game with her close pal, Karlie Kloss, while decked in a pair of boots I never would have thought she would wear. The shoes were buckled to the bone. And that's not all. While the boots were in black, they were also detailed with leopard print panels. In other words, they were quite bold. In fact, I didn't know what to think of the pair at first, let alone what to think of how she looked in them.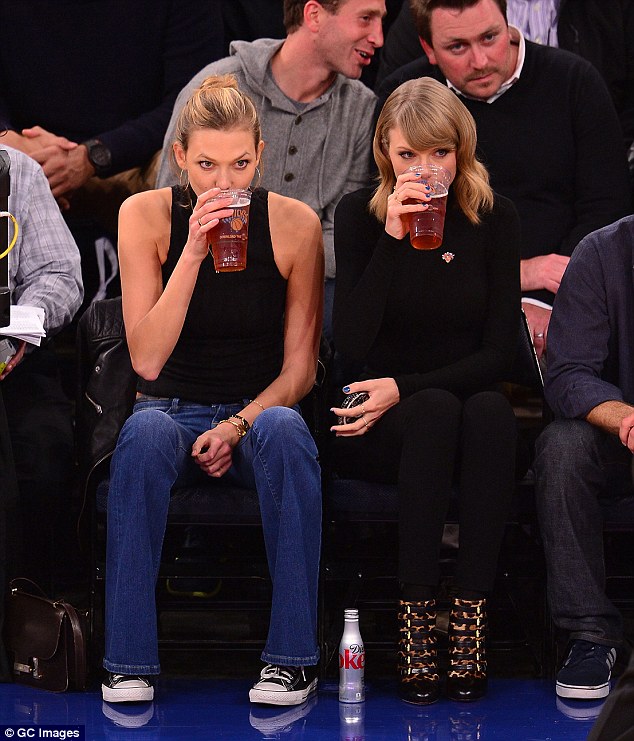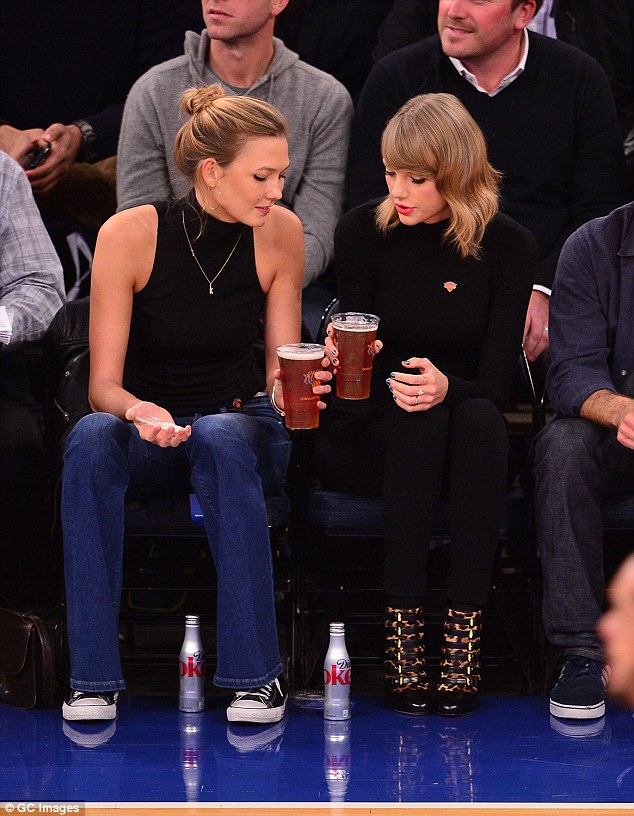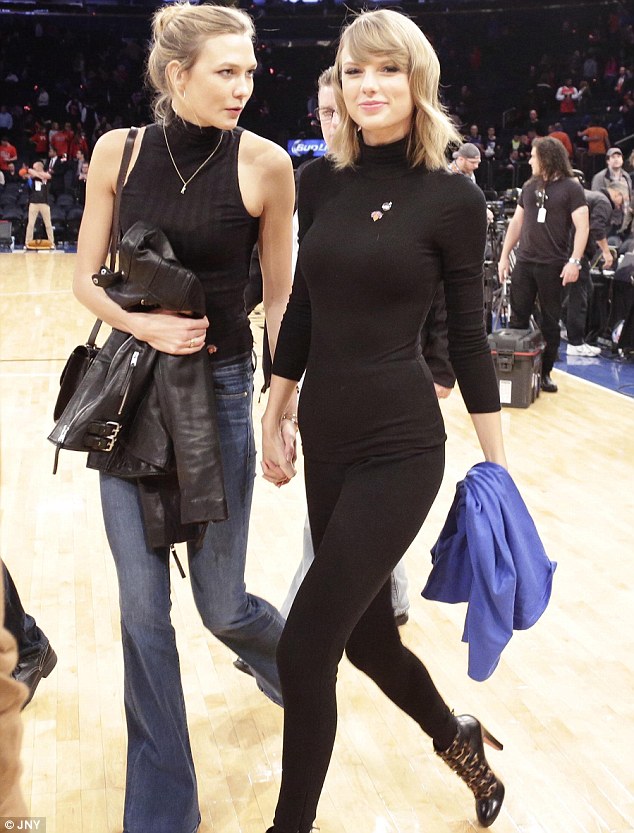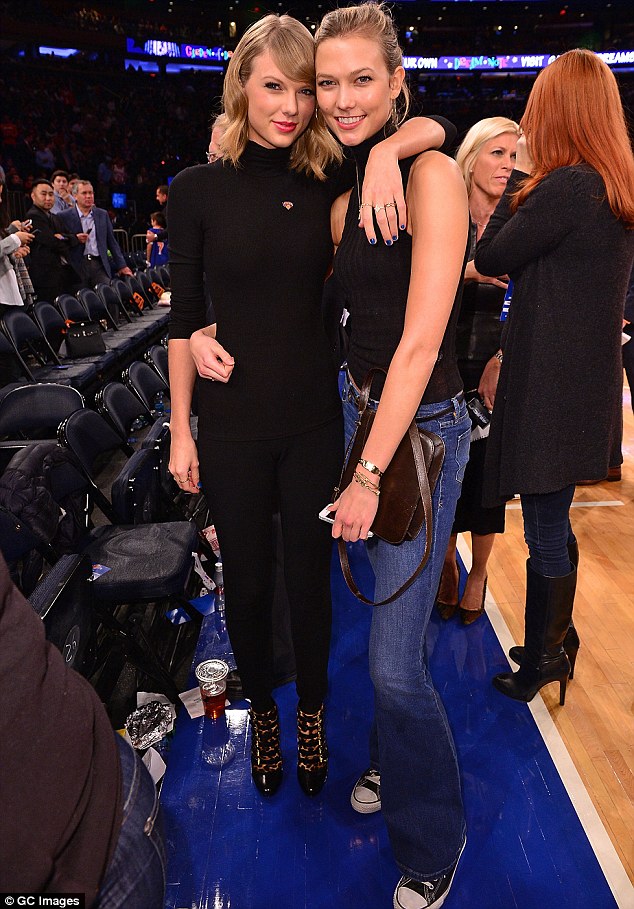 Taylor Swift watches the Knicks game in New York City with her close pal, Karlie Kloss, on October 29, 2014
What can you say about Taylor's latest shoe choice?
Yes. I agree, the boots are a tad unexpected, especially coming from her. But do you think she rocked the pair and worked it? Or were the boots a little too much for her cute-girl persona?
Taylor's boots are the "Attroupa" from Christian Louboutin. These shoes feature multiple buckled straps and leopard-print ponyhair panels on the vamps. They are roughly about 4.75 inches tall, so they are relatively steep to walk in.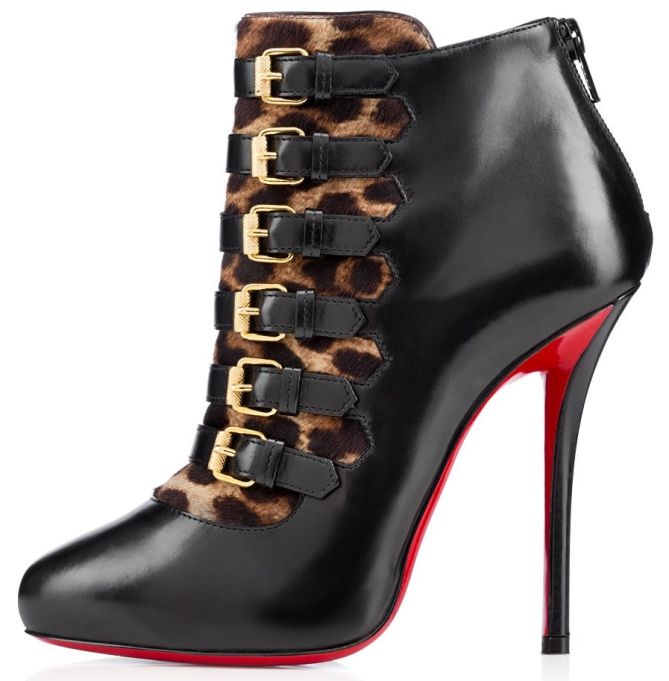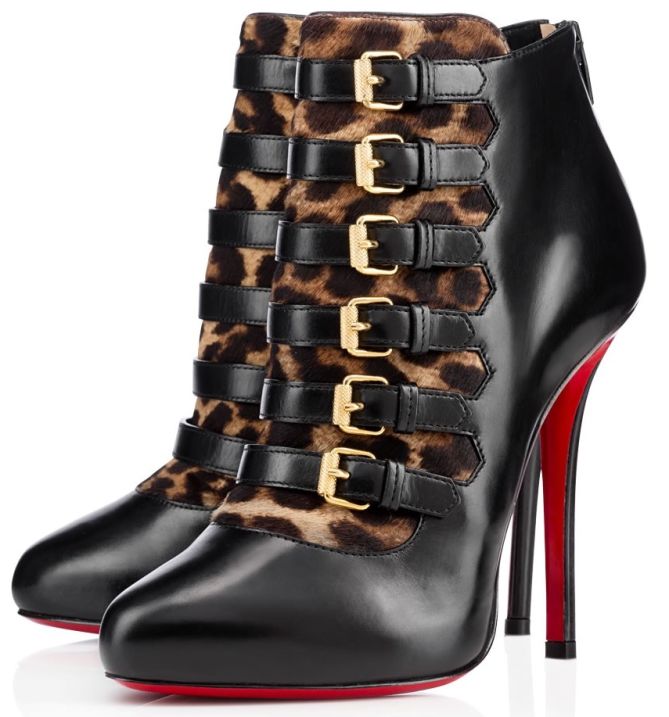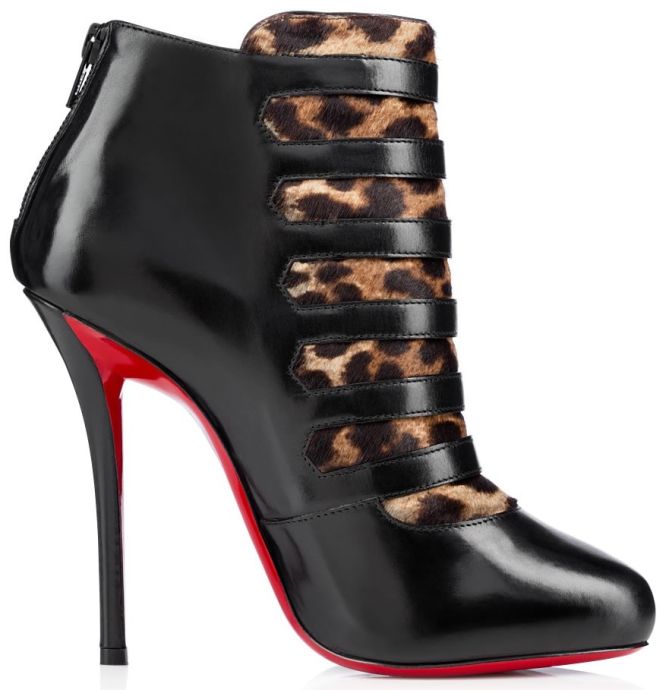 Christian Louboutin Attroupa Booties in Black/Leopard Ponyhair, $1545
You like?
Grabbing a pair of T. Swift's Attroupa boots from Christian Louboutin will cost you $1545. A more classic pair in leather and suede will set you back slightly less at $1345. Both can be purchased online if you're ready to give the shoes a go: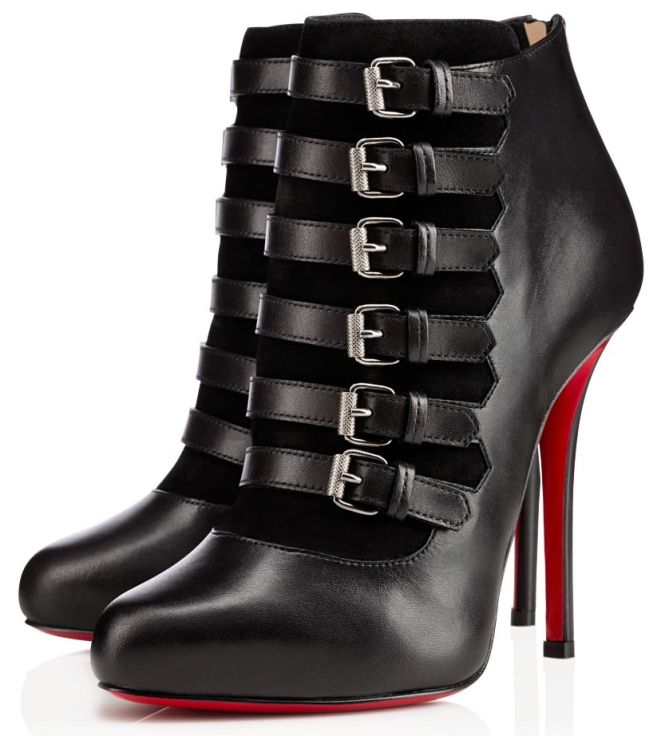 Christian Louboutin Attroupa Buckled Boots in Black, $1345
I couldn't find anything similar to the Attroupa that doesn't go with an expensive price tag, but I did come across these affordable strappy boots you might want to consider if you're in the mood to shop: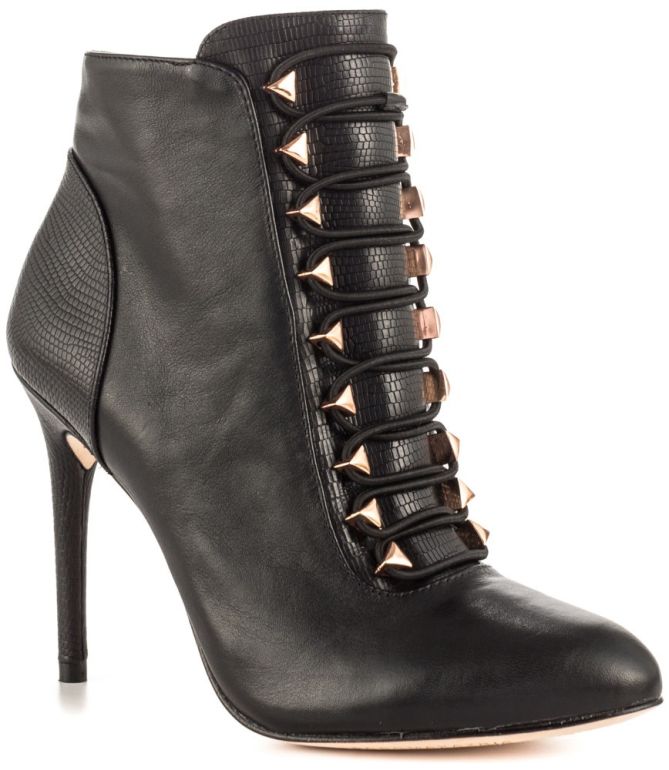 BCBGMaxAzria Bari Boots, $350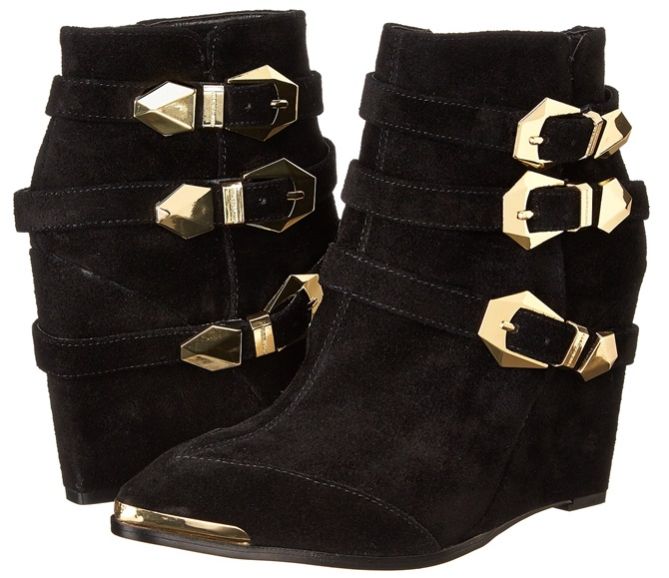 Vince Camuto Kannon Boots, $159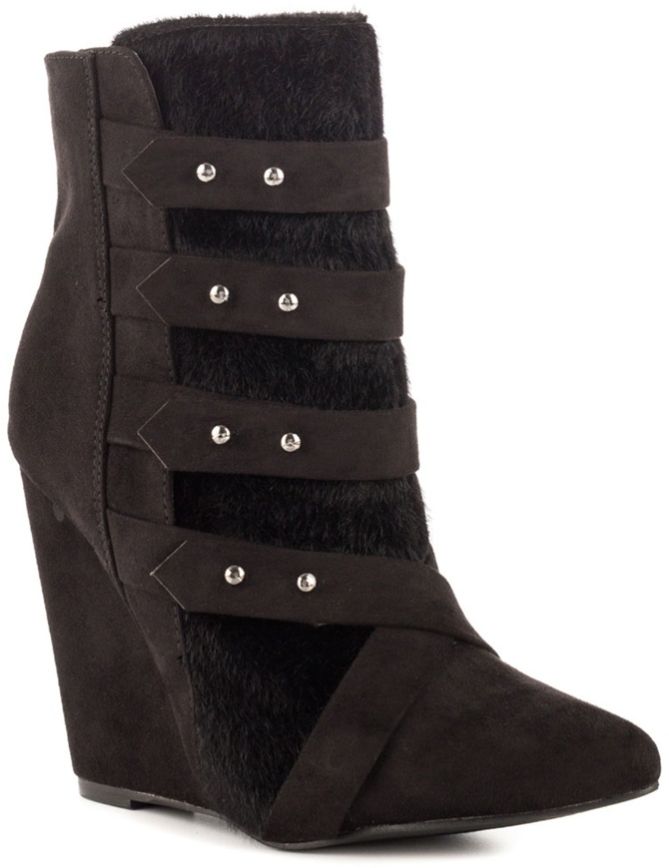 JustFab Attaeny Boots, $55