Has Taylor Swift ever had a fashion faux pas or beauty blunder?
Your answer will likely be a no. Yes?
The singer always looks polished and put together whether she's on or off duty. On Wednesday, however, Ms. T. Swift (or her makeup artist?) gave herself a makeup mishap as she stepped out in New York City to do some errands. The leggy cutie appeared to have put on too much high-definition powder under her eyes.
Of course, with the paparazzi hounding her day in and day out, it was inevitable that the blunder would be caught on camera.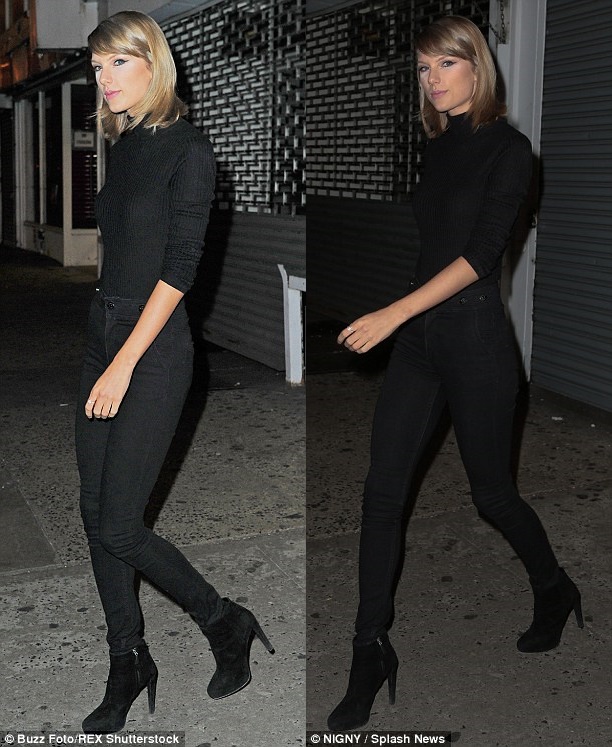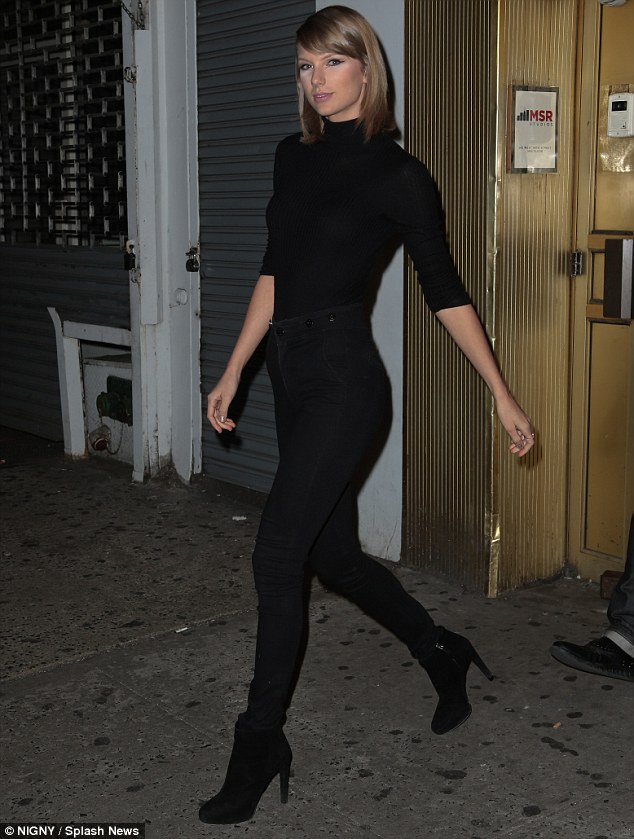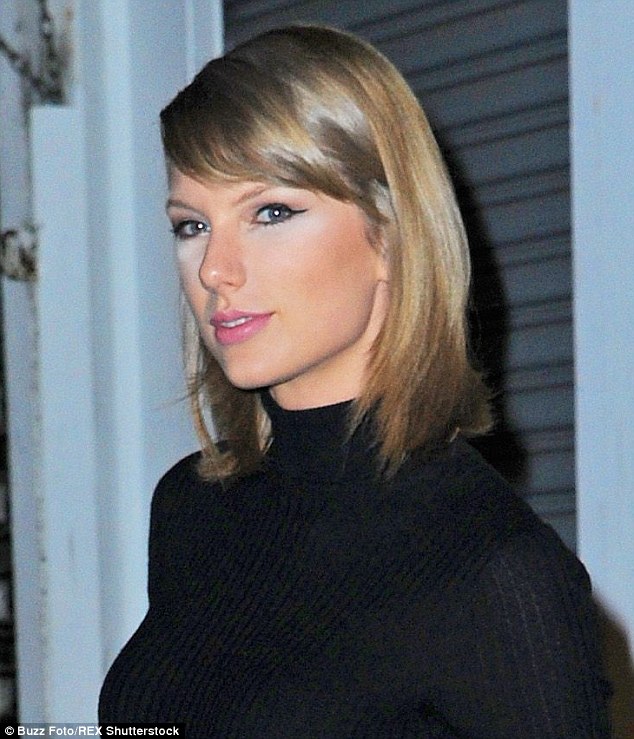 Taylor Swift steps out of her apartment in New York City on October 7, 2015
Well, all I can say is even with white powder under her eyes, Taylor still looks amazing. Would you agree?
In a way, the all-black attire she wore for the outing made the powder (or concealer?) all the more obvious. Her getup for the day consisted of black high-waist skinny jeans and a black long-sleeved ribbed sweater. It was a very classic and elegant look that she punctuated with black high-heeled ankle boots from Prada.
If you wish to copy the look, Taylor's high-waist jeans are from a label called CourtShop. Sorry, ladies, they're sold out everywhere, but you can grab her sweater if you want it. It's from Babaton, and it also comes in gray.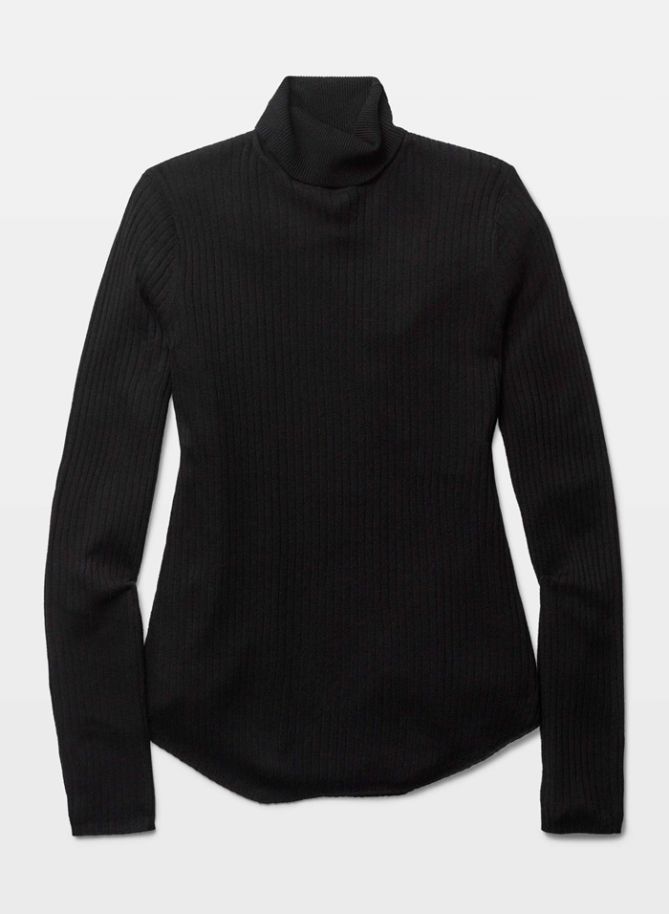 Babaton Johannes Ribbed Sweater, $95
To complete Taylor's look, feel free to grab her Prada boots as well. They're crafted from plush suede leather and feature 4.5-inch-tall heels with minimal hidden platforms. Below is a closer look at the pair. You can also get these boots in brown suede: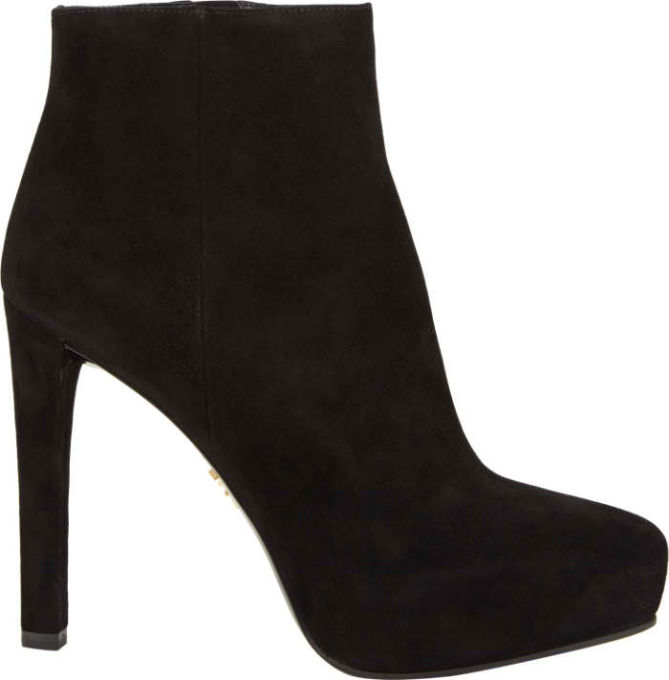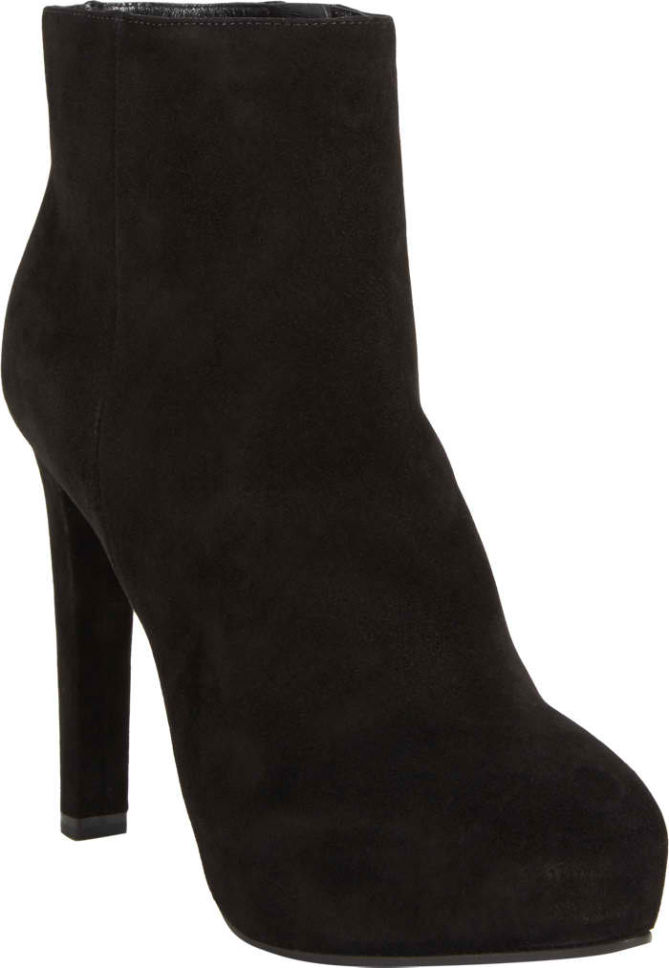 Prada Suede Platform Boots, $990
Of course, stealing Taylor's style doesn't necessarily require spending too much money on designer duds. Simply find a pair of affordable black high-waist jeans and a black ribbed long-sleeved sweater, then cap off the combo with black suede platform boots.