Taylor Swift and Tom Hiddleston have ended their whirlwind romance. The reason for their break-up has yet to be verified. Some are saying Taylor left Tom because she didn't want to be so public with their relationship, while others are claiming it was actually the commitment-phobe Tom who wanted out. Either way, the fact is they're no longer together.
After the much-talked about break-up, Taylor was spotted hanging out with one of her girlfriends, Lily Aldridge, in New York on Wednesday evening. For the occasion, the pop star kept it simple but sexy in black-and-white separates — a low-cut v-neck top and a short skirt. She complemented the getup with her signature red lips, a tiny box bag, and a pair of strappy sandals with block heels. No doubt, Taylor looked amazing per usual. But you could tell she was trying her best to look happy and unaffected.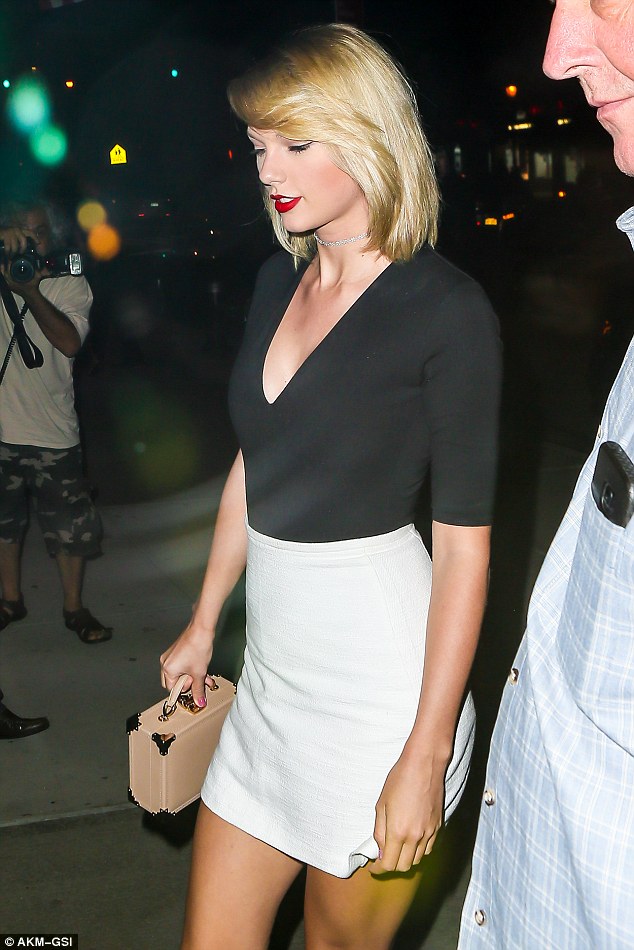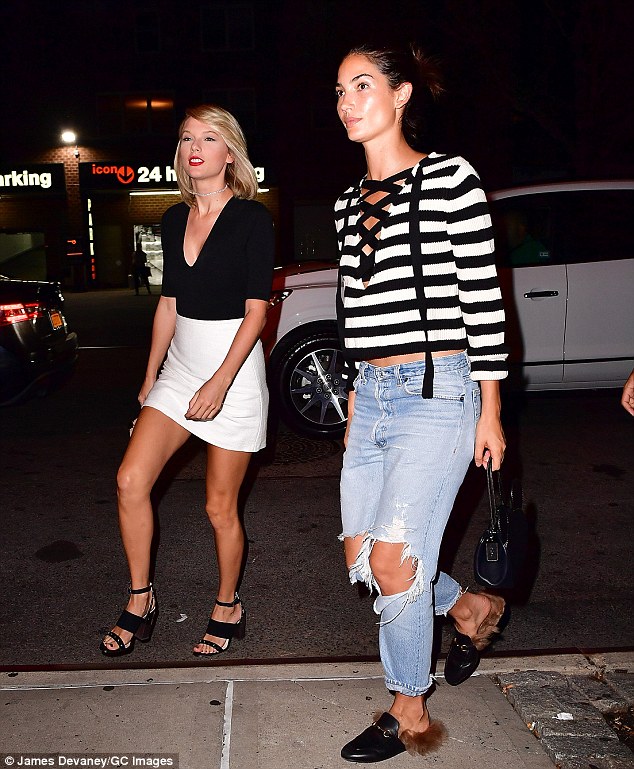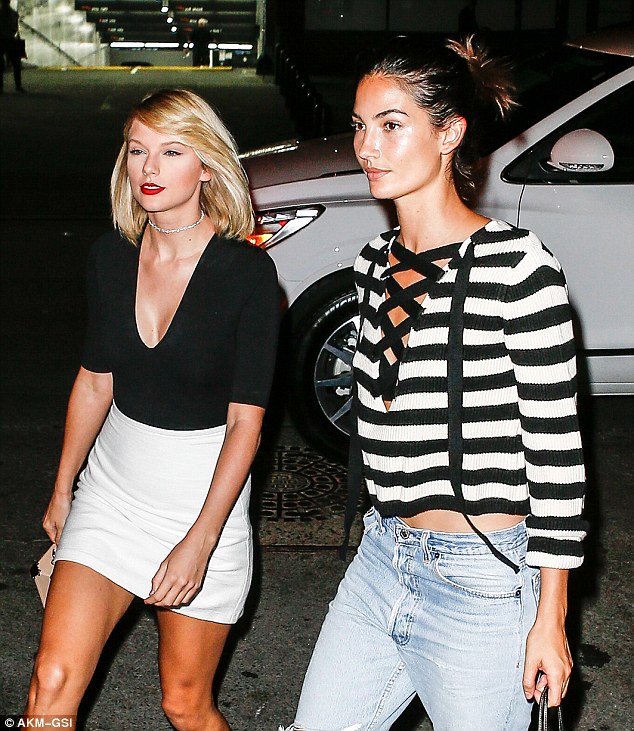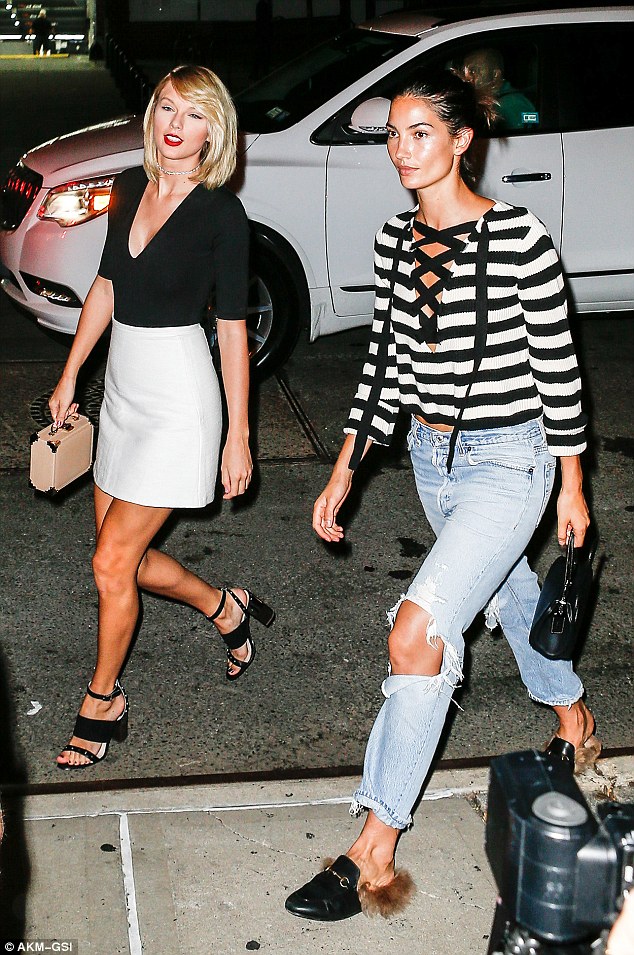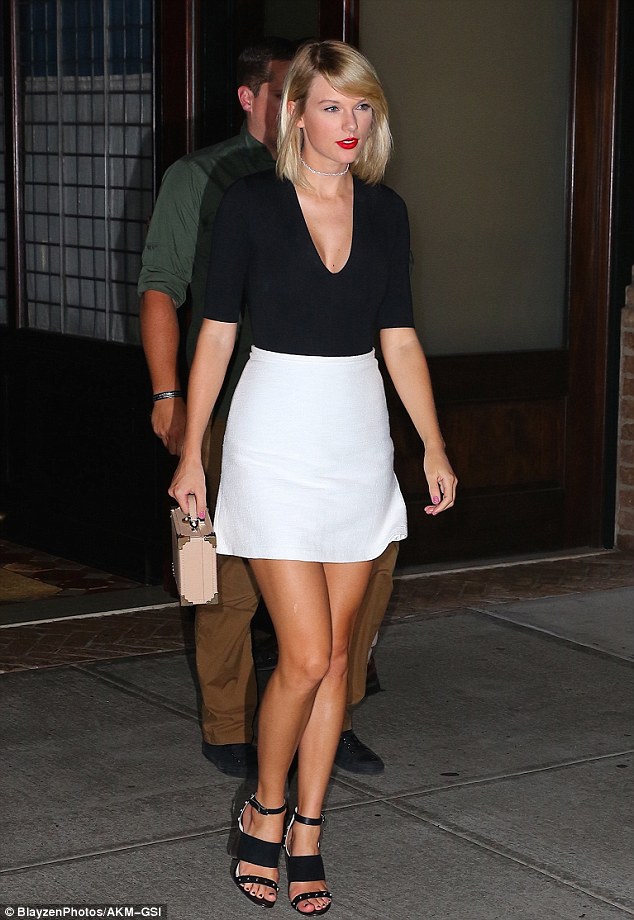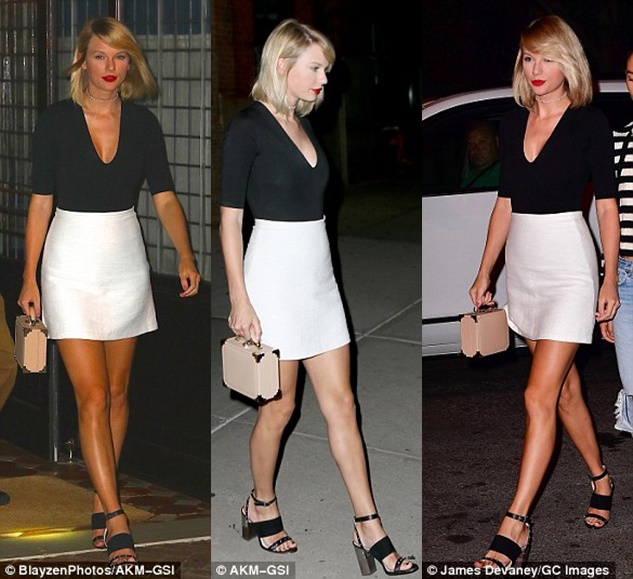 Taylor Swift steps out with Lily Aldridge in New York City soon after news of her breakup with Tom Hiddleston was released, September 7, 2016
How do you like Taylor's post-breakup style? Not bad. Would you agree?
I personally think her style changes with every relationship. She experimented with edgy when she was with Calvin, but now that she's on her own again, she's back to her mini skirts and high heels. If you're digging Taylor's attire, feel free to grab hee purse, skirt, bodysuit, and shoes online.
The bag is by Aspinal of London while her bodysuit is by Babaton. The skirt is from Related Apparel while her block heeled sandals are by Louise et Cie. Save for the small arm candy, which retails at $695, the rest of the pieces are actually accessible, price-wise.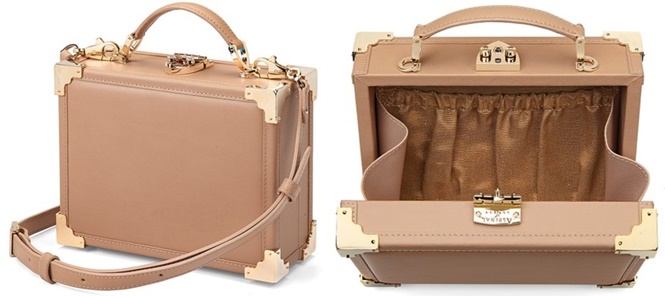 Aspinal of London The Mini Trunk Clutch, $695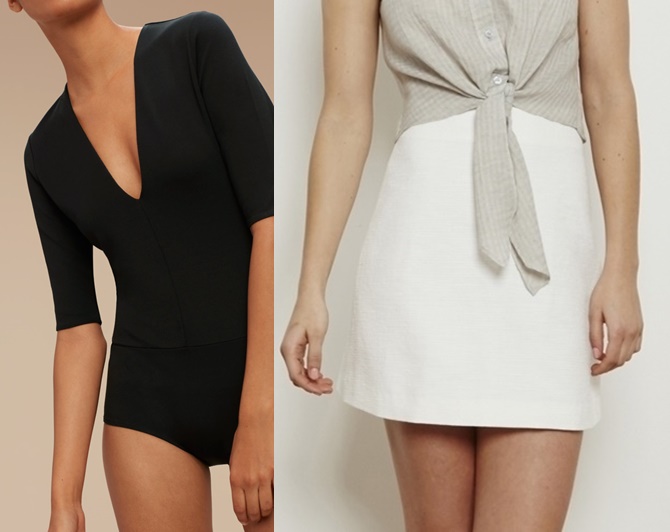 Babaton Franz Bodysuit, $75 / Related Apparel Jade Skirt, $117
Here's a closer look at Tay-Tay's sandals. They're crafted from a mix of suede and leather, and the design is quite unique. The block heels are partially wrapped in metal and decorated with studs, while the straps on the front and back are also embellished with the edgy add-ons. If you like what you see, you can find them at Dillard's. They retail at $149.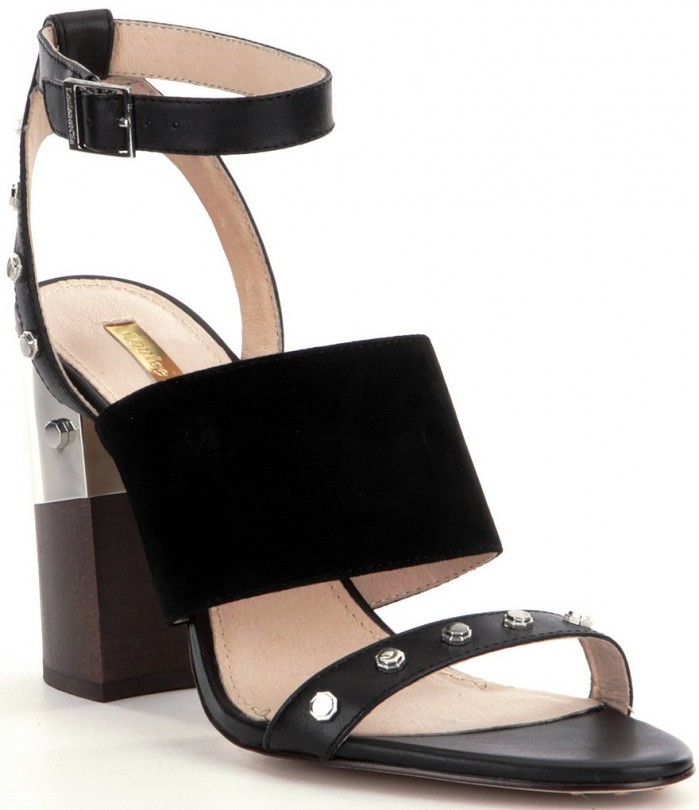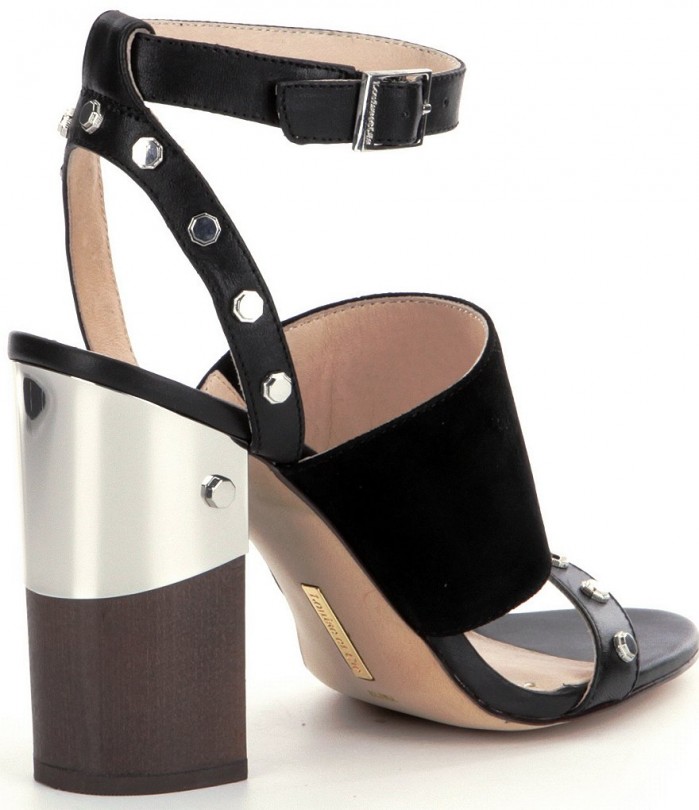 Louise et Cie Kellyn Studded Sandals, $149