This is the news that greeted me today. Could it be true? Nah! I refuse to admit it.
But you know? Pictures are pictures, and this one appears to show Karlie Kloss kissing Taylor Swift. Still, this is like a dream. I didn't think Taylor had it in her to swing both ways, but I guess now I know she has the capacity. Come to think of it, this explains a lot. She's over men and now we all know why.
Reps of respective parties have commented that the two were merely trying to hear each other amidst the loud noise, but from the body language, I say that could possibly be a cover-up. What do you think people?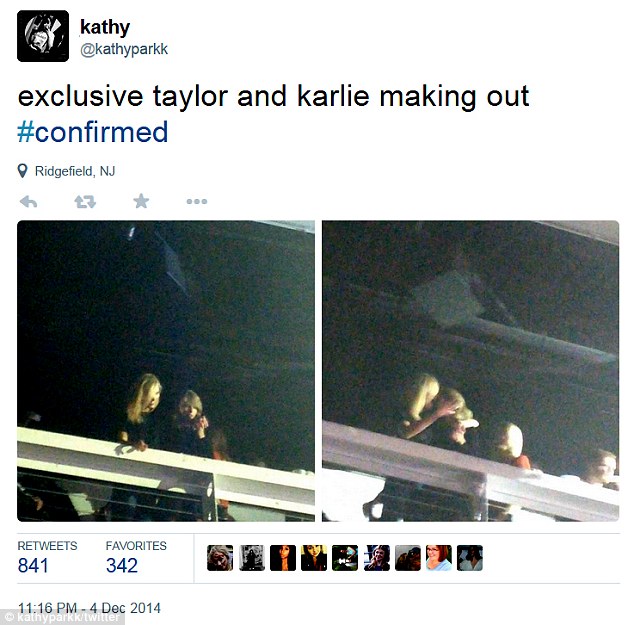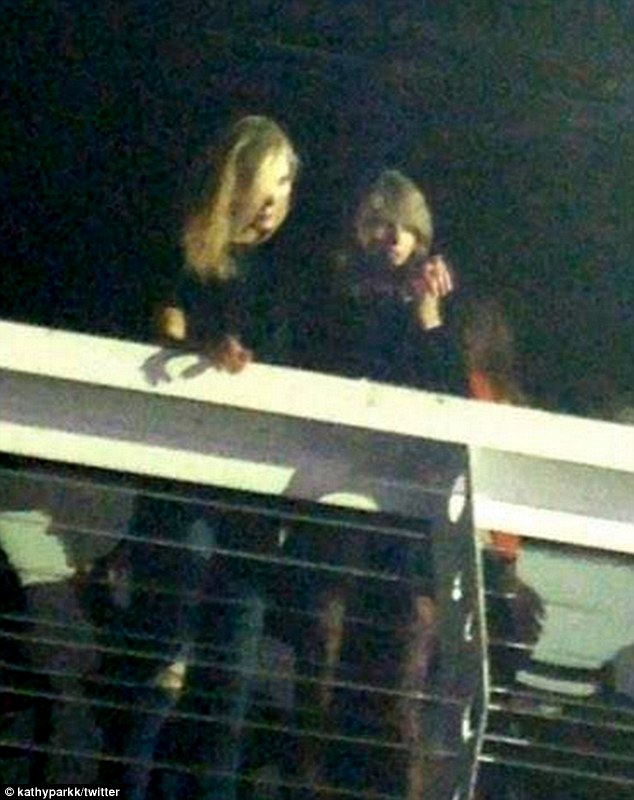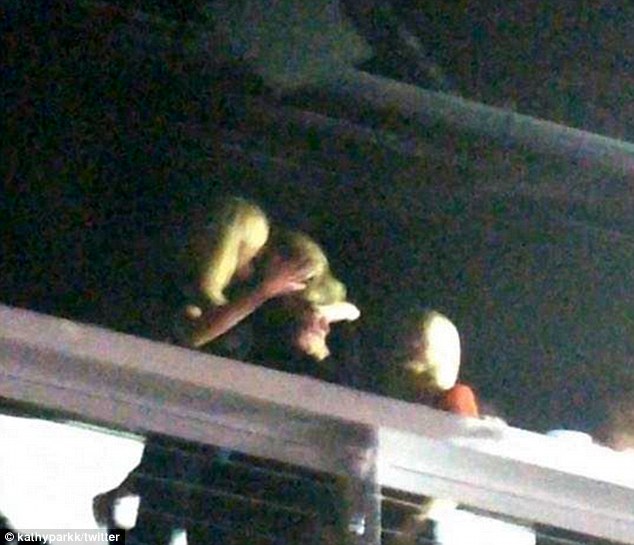 Taylor and Karlie get cozy at a 1975 concert in New York on December 4, 2014
The "scene" was caught by a fan named Kathy, and she was more than glad to post it on Instagram. Taylor and Karlie were at Terminal 5 in New York to attend a 1975 concert — just a couple of days after the songbird and her bestie made their appearance at the Victoria Secret Fashion Show in London.
Oh well. I guess we will all just have to wait until the two officially confirm it. Bear in mind that a rumor swirling about Taylor and 1975 frontman, Matt Healy, hooking up is also swirling. So perhaps Karlie and Taylor were indeed simply just trying to hear each other at the concert, yes?
Now on to some shoes and outfits. Taylor actually didn't just go with Karlie that evening. She also hung out with other models like Lily Aldridge and Martha Hunt. Of course, I couldn't help but notice what T. Swift wore for the occasion — a black skater skirt (or dress?) worn with a biker jacket, textured tights, and what appeared to be a set of booties.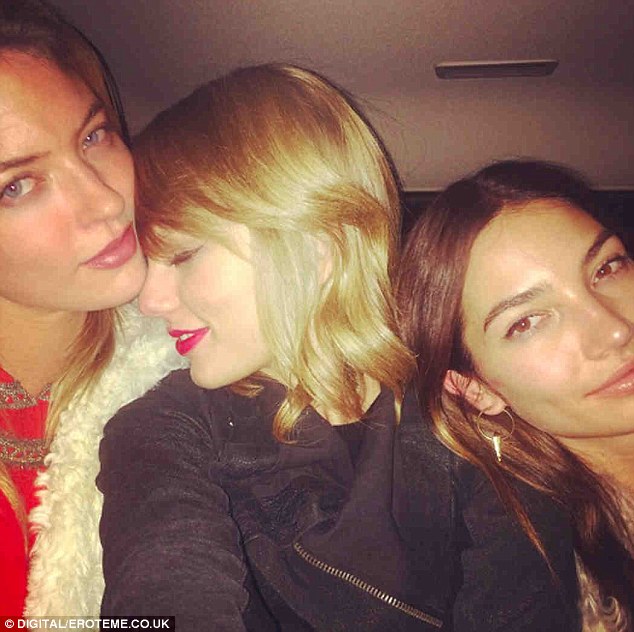 Taylor posts this pic on Instagram, while she was on her way to the concert with Lily Aldridge and Martha Hunt, December 4, 2014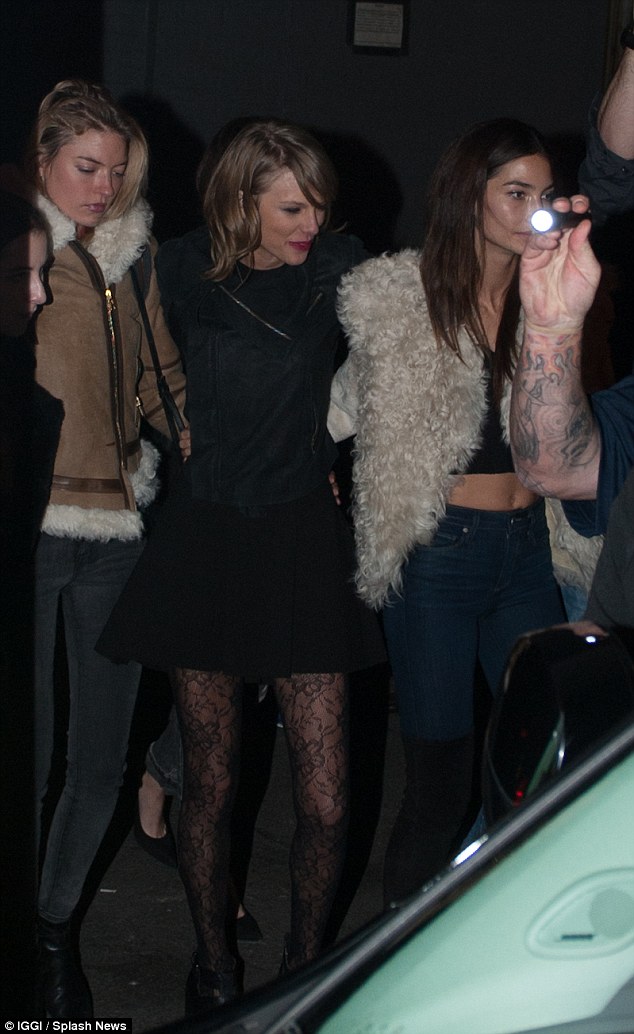 Taylor spotted leaving the venue with Martha and Lily
How do you like Taylor's attire for the evening? Not bad, but nothing new either. Would you agree?
The booties, however, got me curious so I looked them up. They're these cutout boots from Shellys London called the "Icess". They feature separate wide straps at the ankles, slightly squarish toes, and block heels that are 3.5 inches tall: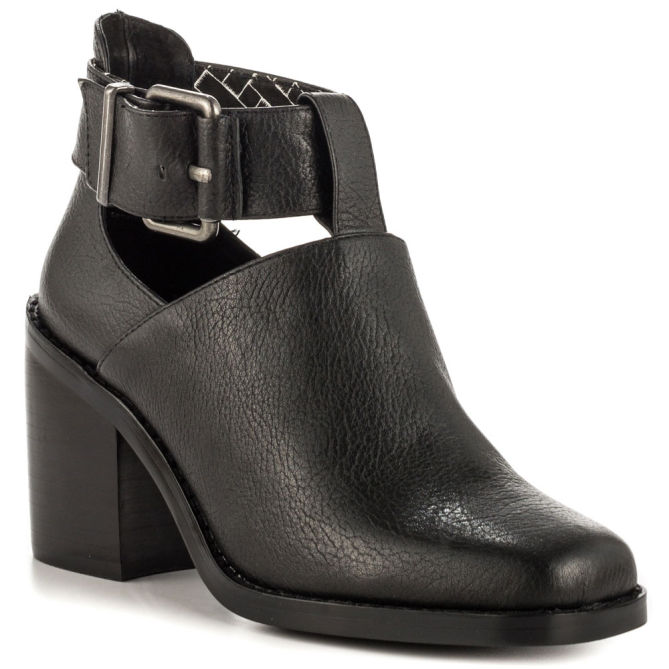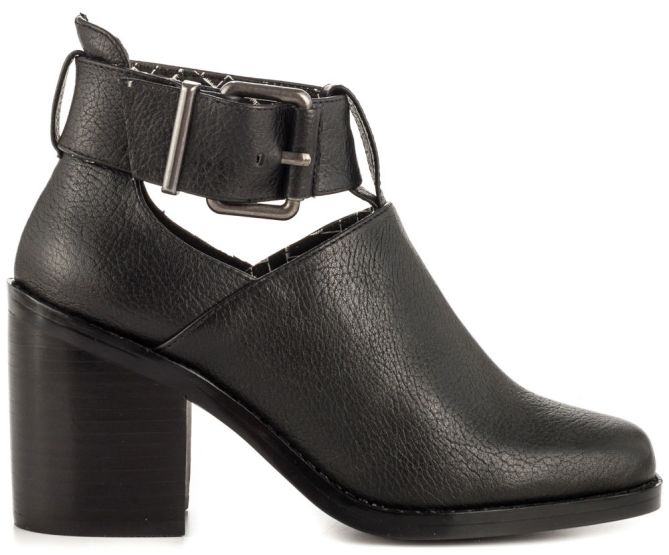 Shellys London Icess Cutout Boots, $140
Do you like them or do you think they look too funky?
I would think not. The silhouette is a little different, but the soles are slim and I like that. Retro edgy would be a good way to describe the pair. You can actually find the boots online if you want them. They retail at an affordable $140. I suggest you grab them pronto because I don't they'll stay available for long considering the latest publicity.