We all know Taylor Swift loves retro-looking footwear. Her taste has evolved and her collection of shoes has grown to include more mainstream shoe styles like sky-high heels and boots, but her fondness for retro-inspired oxfords and mary janes has not faded.
What's surprising, however, is that Taylor also wears Birkenstock sandals. I never thought she'd be the type to rock Birks — which are generally masculine and perhaps even unappealing to some — but lo and behold, she did. They were her footwear of choice for a trip to the beach on Monday.
Taylor was spotted holding the pair along with some brown ballet flats while spending some time on the shores of Hawaii with her friends. She used the sandals to cap off a navy polka-dotted maillot from Anthropologie.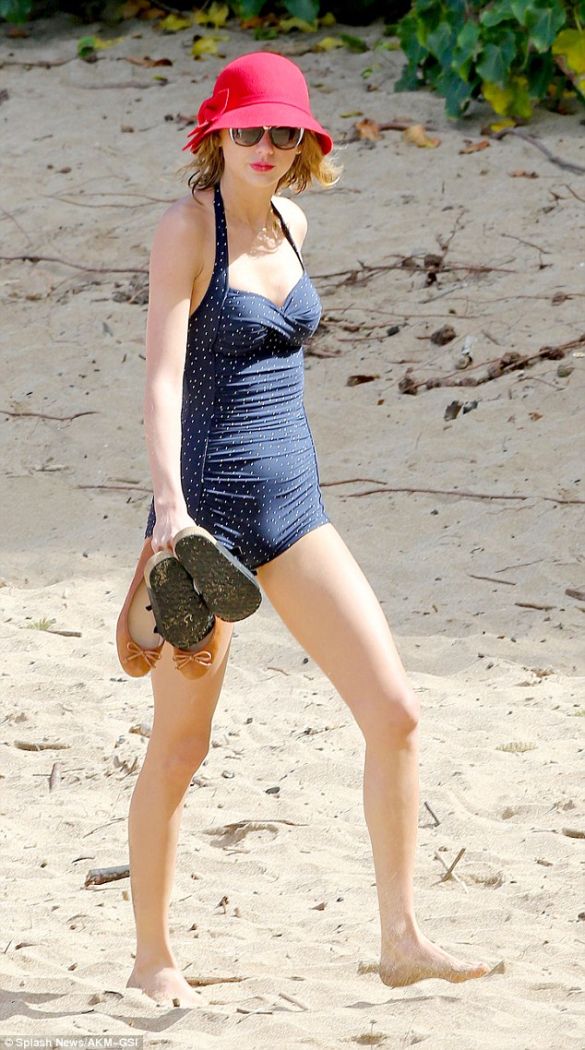 Taylor Swift shows off her figure in a navy dotted maillot while vacationing with friends in Hawaii on January 26, 2015
So can you picture Taylor in Birkenstock sandals? Do you think they suit her?
I'm not fond of Birks, but I'm sure Taylor looks good in them— even if they're bulky and masculine. Her lean and long legs will make the slides look attractive.
It's hard to figure out which style of Birkenstock sandals Taylor chose, but my hunch is she picked out the "Mayari", which are thong-type sandals that feature thinner straps: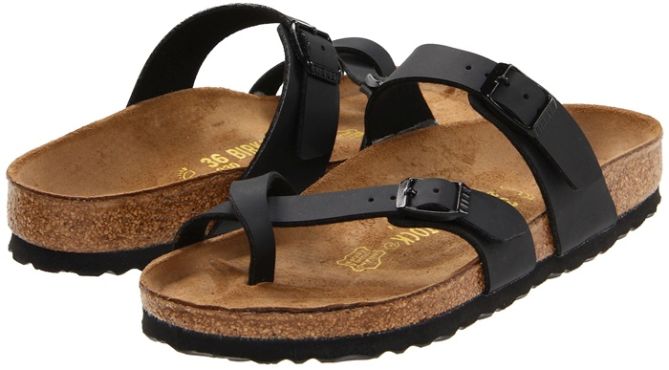 Birkenstock Mayari Sandals, $90
I couldn't find any pics of Taylor's outfit before she took a dip, but the brown flats in her hand remind me of the "Kiki" from J. Crew. The style is crafted from leather materials inside and out. The shoes are also made in Italy so you can be sure the workmanship is impeccable. For the price of $150, I think they're great value for money. Don't you?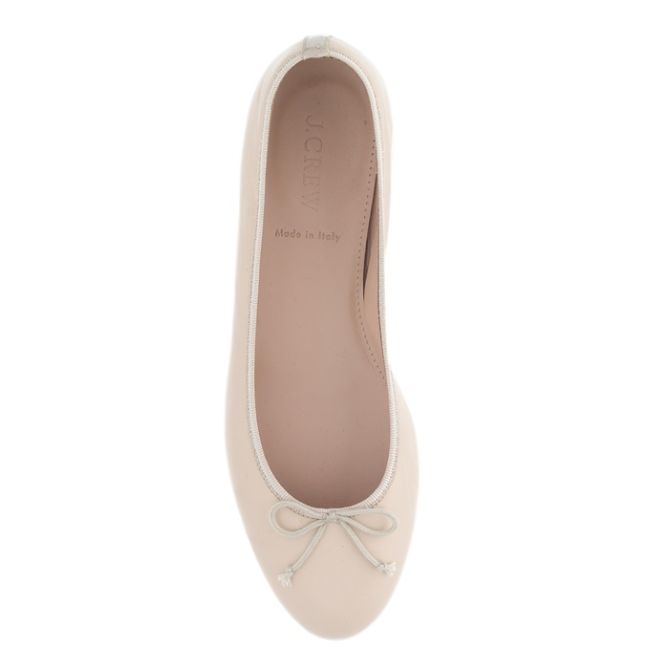 J. Crew Kiki Ballet Flats, $150