Taylor Swift was spotted out and about in New York looking all dark and gloomy in an all-black attire last week. But ever the girly girl, she made it a point to decorate the colorless getup with colored extras — a blue satchel from Dolce & Gabbana and a pair of red-wine ankle booties. The add-ons, while not too striking like neon brights, managed to bring her outfit to life.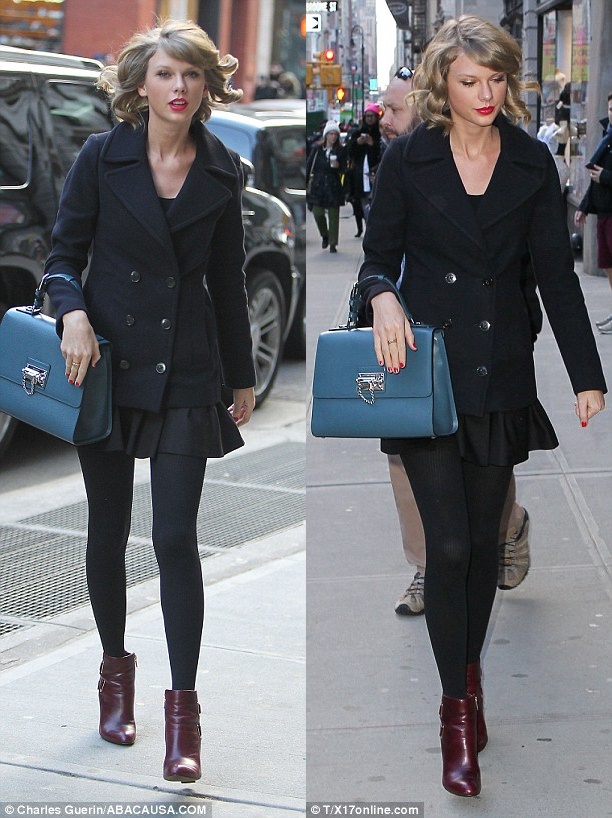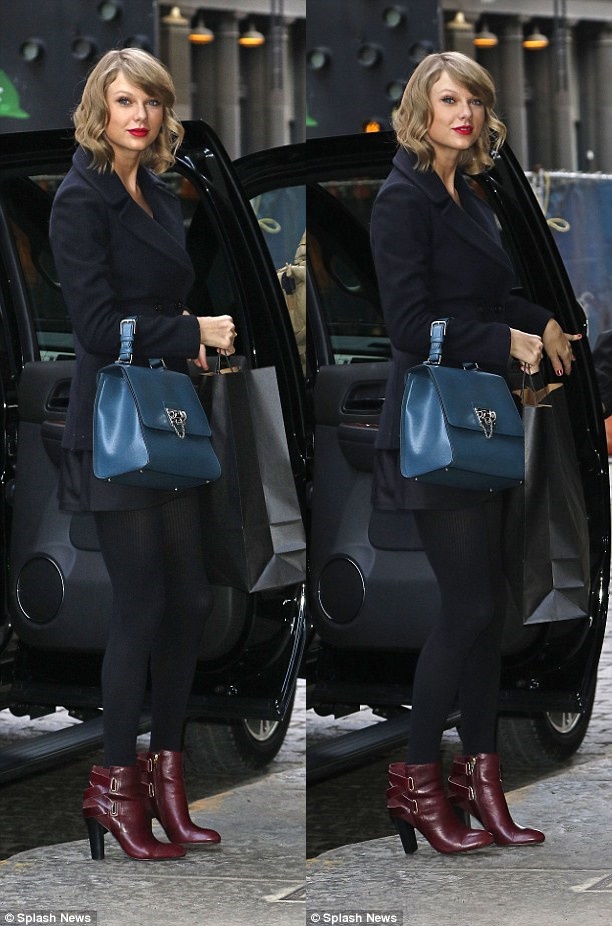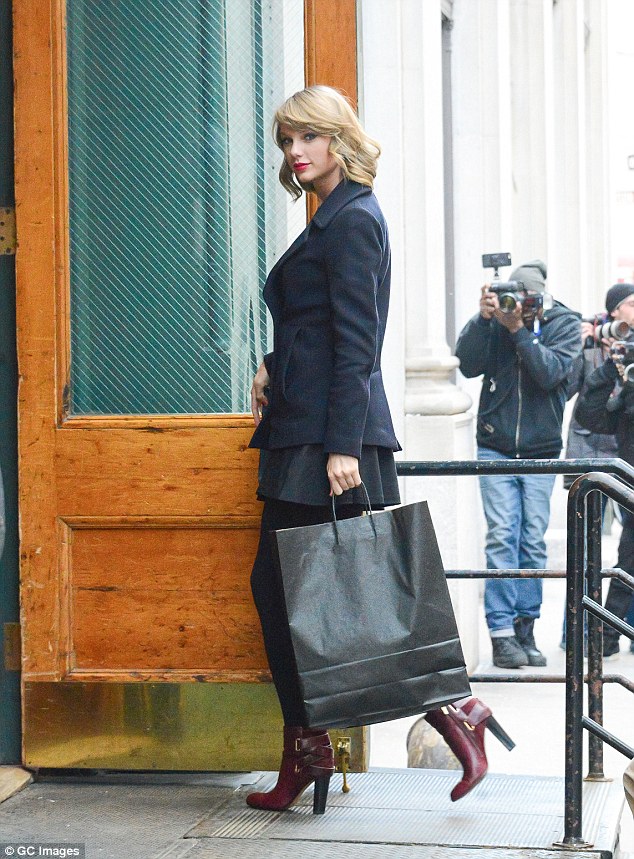 Taylor Swift spotted out and about in New York while decked in an all-black attire teamed with colored accessories, January 15, 2015
How do you like the mix Taylor Swift put together here, do you approve?
Taylor's blue purse is the "Monica" by Dolce & Gabbana. The style comes in various sizes, but Taylor's is the small variant. You can score the piece over here. It retails at $1995: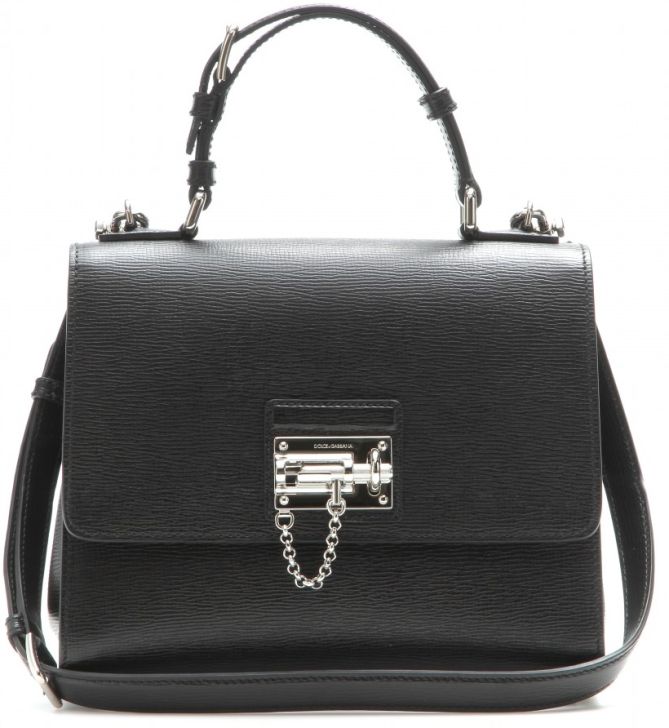 Dolce & Gabbana Monica Small Satchel, $1995
As for Taylor's red-wine strappy booties, those are by a brand called Isola. They're the "Talen", a style that features 4-inch-tall heels and criss-cross straps that decorate the heel counters. Below is a closer look at the pair.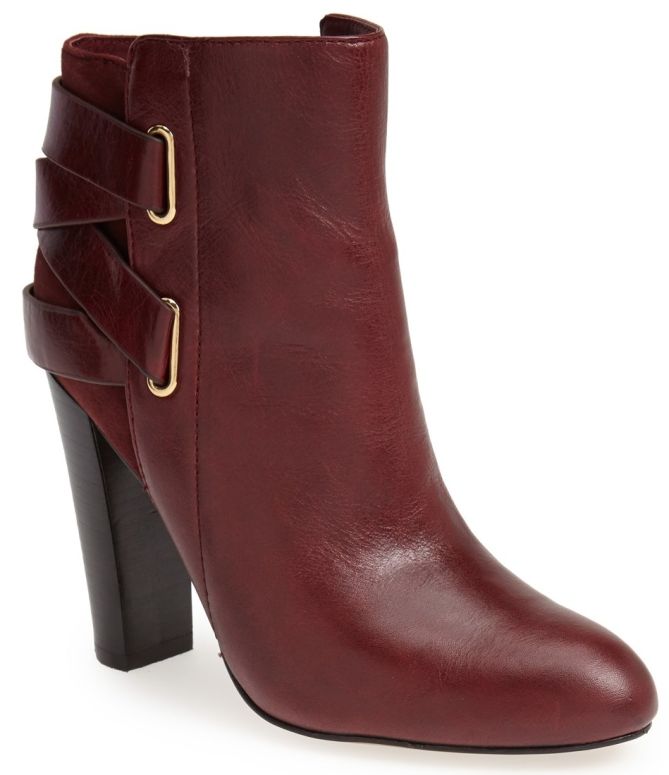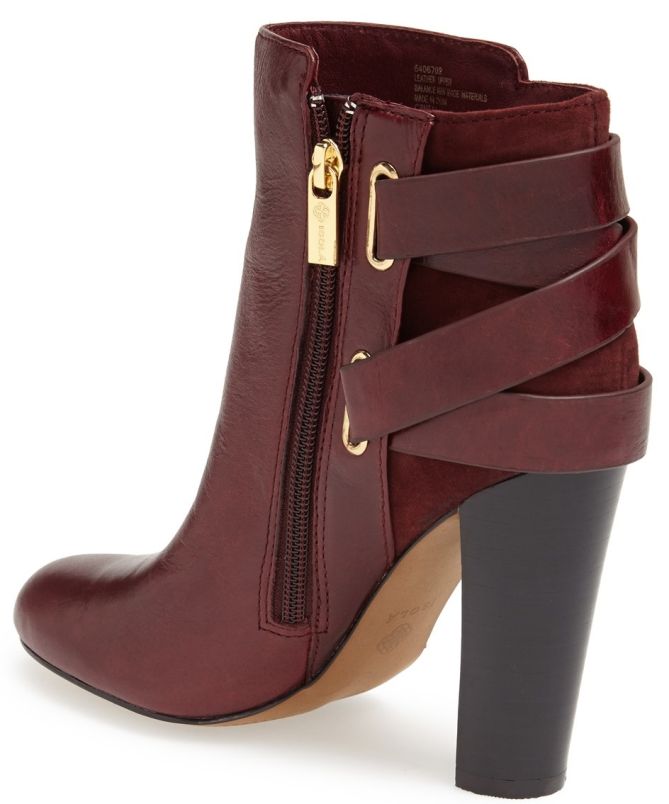 Isola Talen Booties, $150
They're simple, elegant, and polished. For the price of $160, I think they're great value for money. If you agree and would like to score a pair, feel free to order them in your size online.