Taylor Swift received the Milestone award at the ACM Awards held in Arlington, Texas, over the weekend. For the occasion, the former country cutie donned a mint green beaded frock from Reem Acra that was detailed with angular cutouts on the sides and a thigh-high slit to reveal her legs.  She then teamed the number with a pair of salmon-hued ultra-high platform satin sandals. It wasn't the getup I was expecting from the crossover star, but per usual, she looked polished and on-point.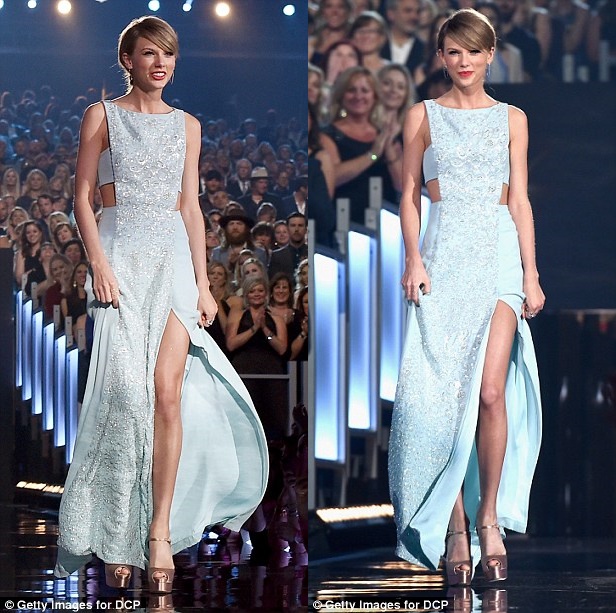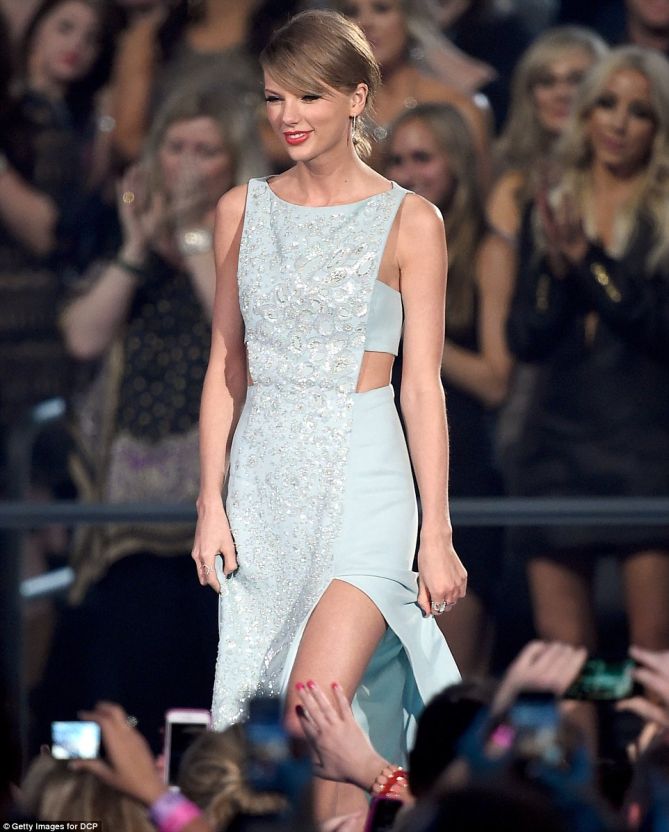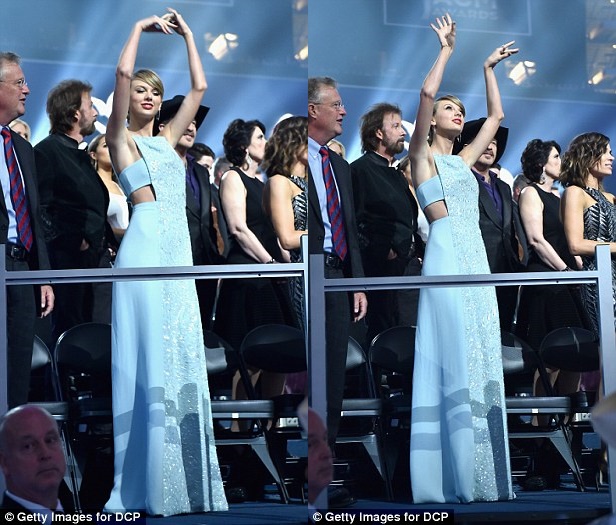 Taylor Swift receives the ACM Milestone Awards during the ACM Awards held in Texas on April 19, 2015
How do you like Taylor's columnar gown, do you approve or do you feel like she could have done better?
If you think about it, the whole attire is actually quite appropriate for the event. I would say it's the perfect combination of sweet and sexy. Would you agree?
I am, however, a little surprised by her shoe choice. I was expecting her to wear slim strappy heels, not chunky platform sandals. But that's not to say they don't look good on her because they do.
Taylor's sandals are from Brian Atwood. As to which particular style, that I've yet to figure out. However, they appear to be very similar to the Rocycle and Tribeca sandals, which the designer currently offers. Below is a closer look at the two: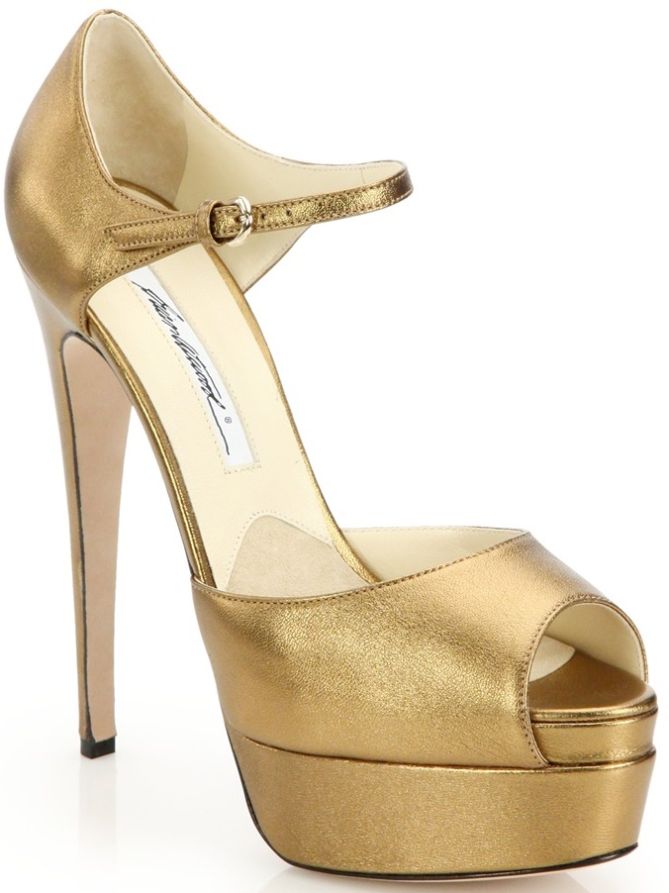 Brian Atwood Tribeca Sandals, $895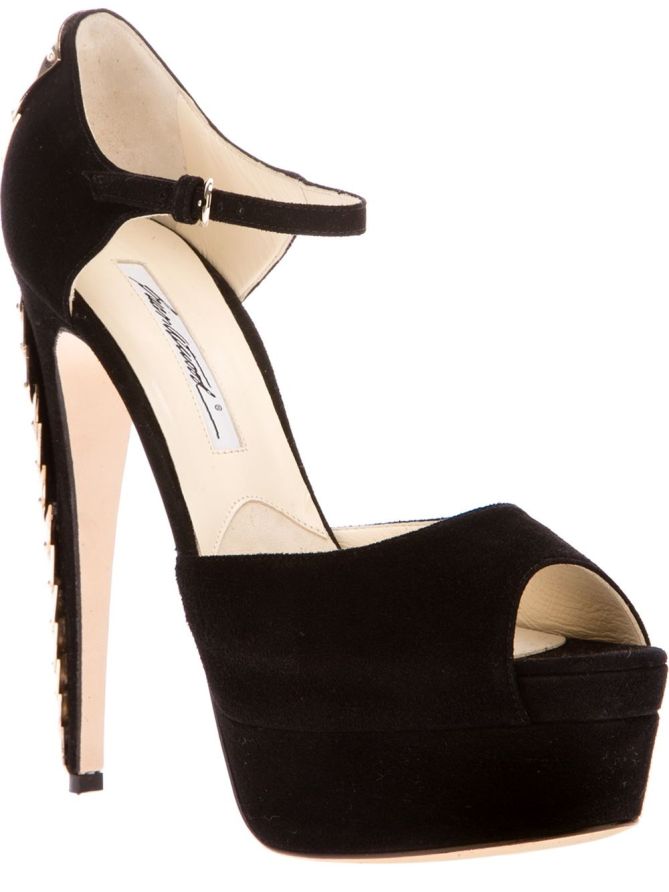 Brian Atwood Rocycle Sandals, $897
You like?
They're currently available online if you're interested. You can wear them trousers, dresses, and even jeans, but I would say they're  best worn with red carpet frocks.