On Tuesday, Taylor Swift stepped out with Selena Gomez in a rather odd-looking getup that included a leather harness worn over her shirt. As expected, the outfit spread like wildfire. A lot of fans and fashionistas were curious what the accessory was for.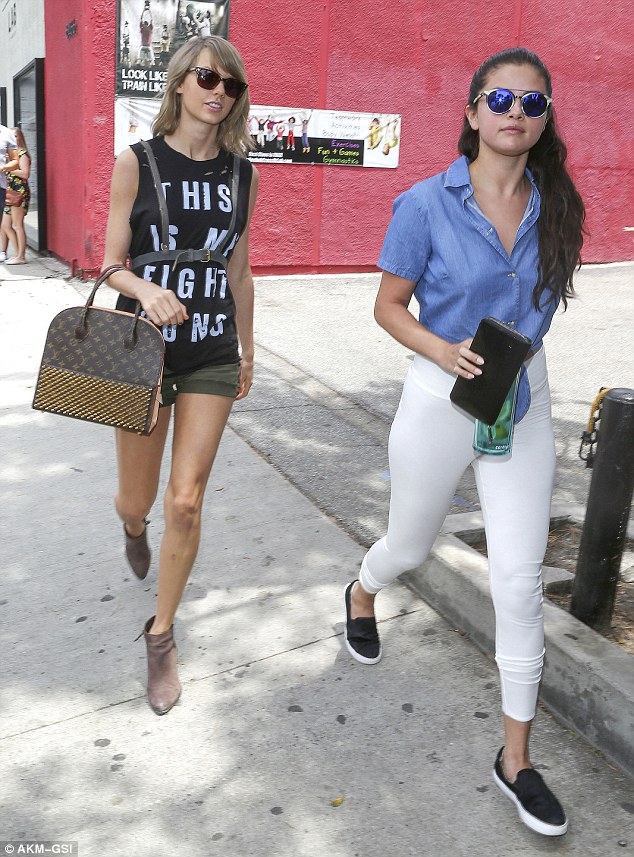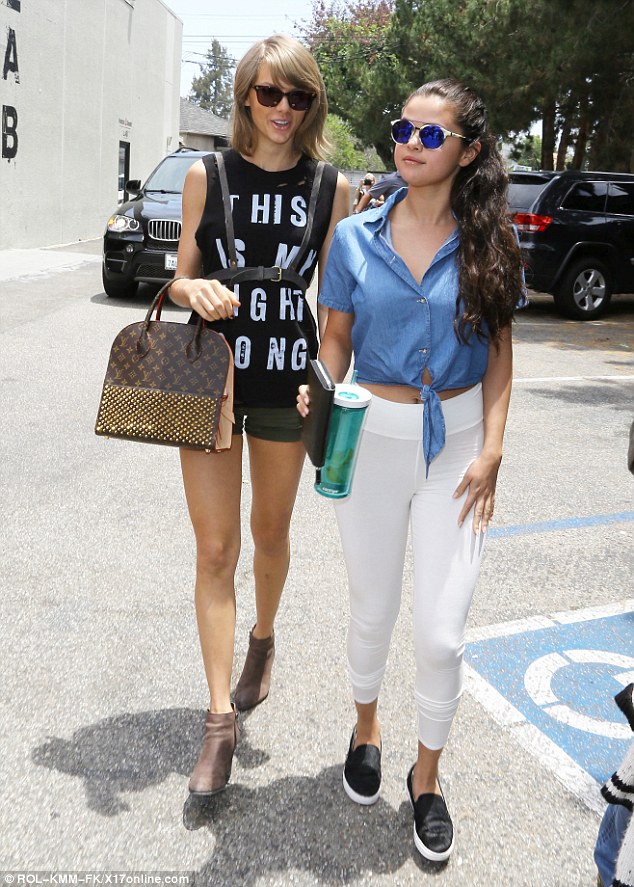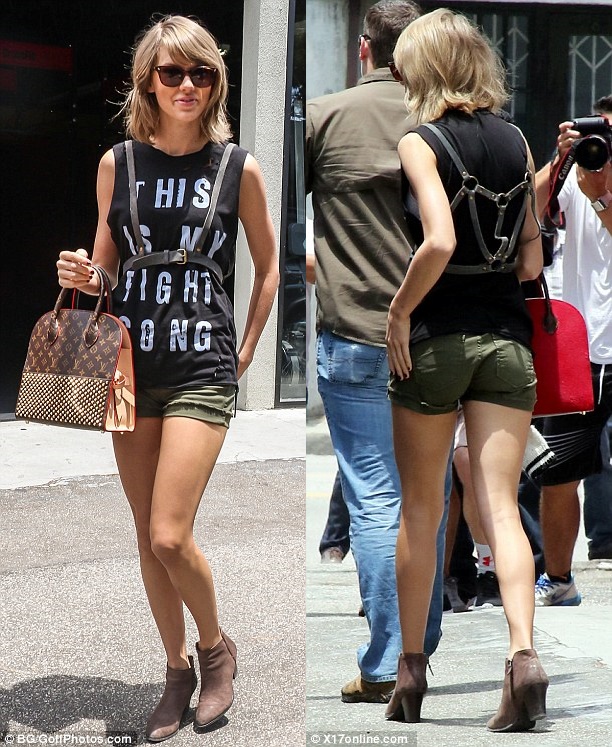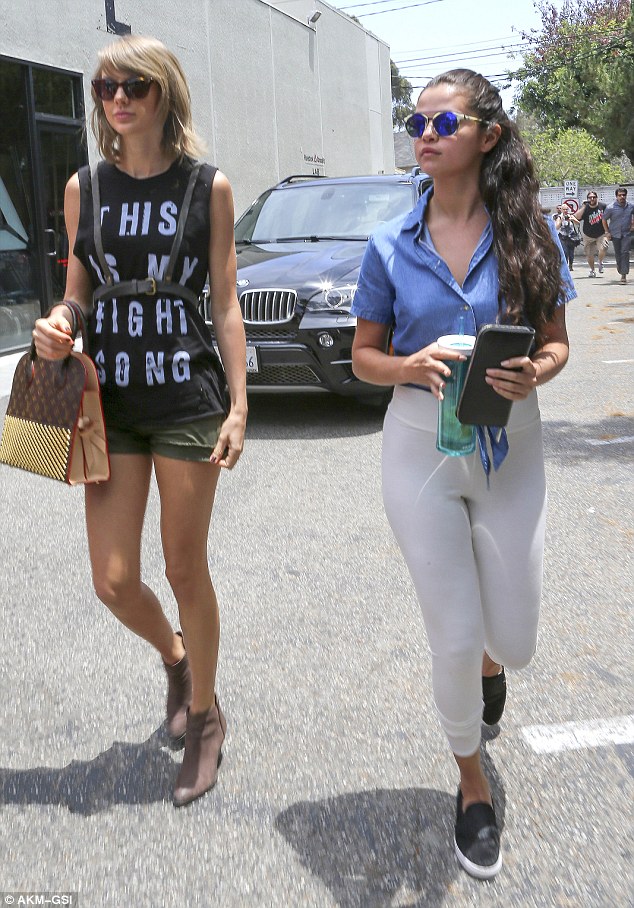 Taylor Swift wears a leather harness over her top as she hangs out with Selena Gomez in Los Angeles, June 16, 2015
And because this is Taylor we're about, the cross-over star was more than willing to give everyone an explanation, saying:
"I think you're ignoring a really important point her… that my harness and I are always ready for a zip line/rock climbing. Ask yourself, are you ready for extreme adventure should it present itself? HARNESS LIFE 2015".
One Tumblr follower also thought she wore the harness backwards, but Tay was quick to reply to this with a set of hashtags:
" #that isn't the same one btw #and it's not backwards #check free people dot com bye."
Was this a marketing ploy by Free People to boost their sales of the harness? Or did Taylor simply like the unusual add-on and decide to give it a try without the brand's prodding?
I would like to think it's the former. The harness is not exactly a common accessory. If they wanted someone to make it happen, Taylor was the right woman for the job.
I got curious with the harness so I checked out Free People. Turns out, they're currently offering the harness in different styles and materials. Come to think of it, breezing through the selection actually made me consider about grabbing a piece. Check out some of the interesting options I found: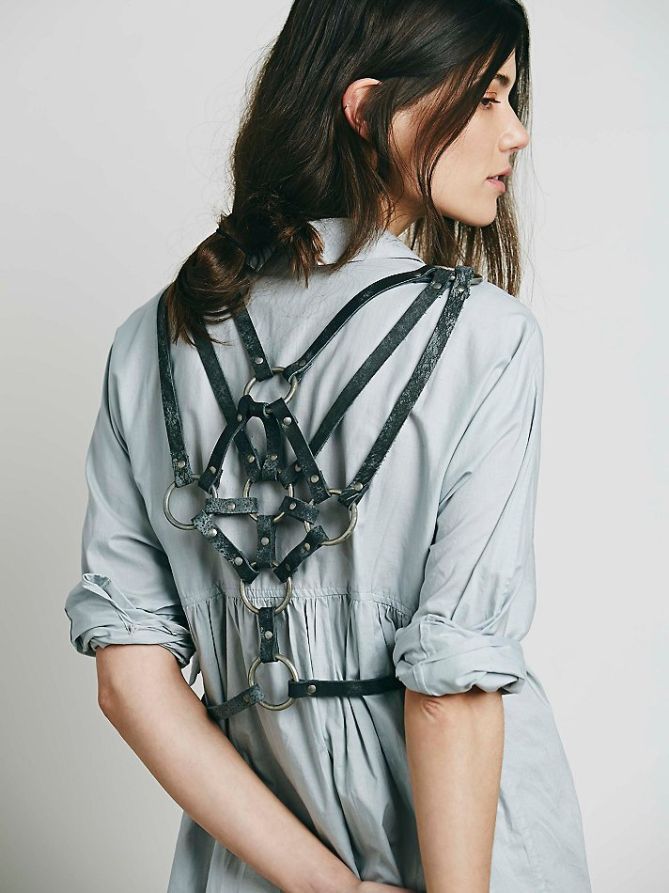 Free People Back of Harness Belt, $68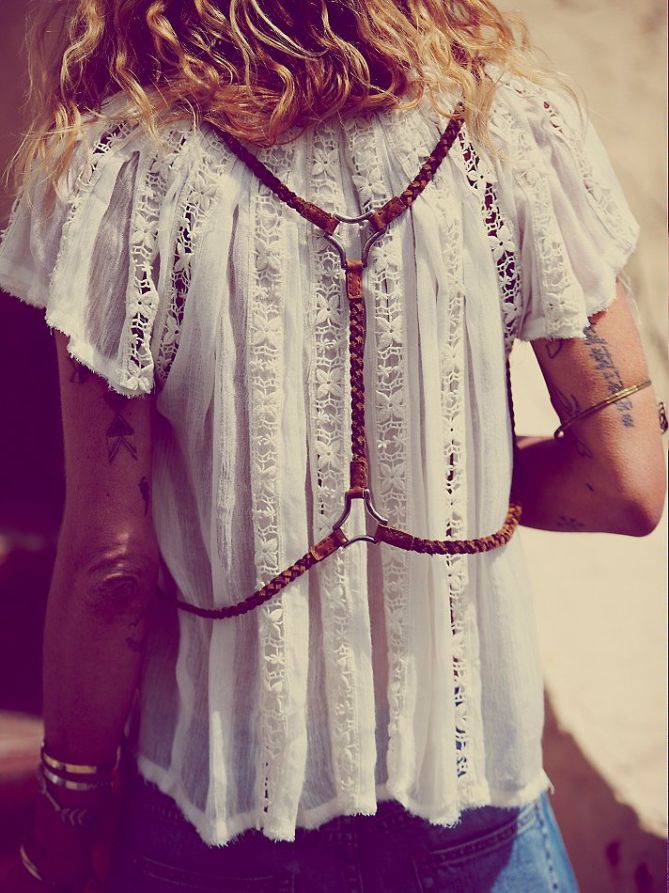 Free People Braided Harness Belt, $58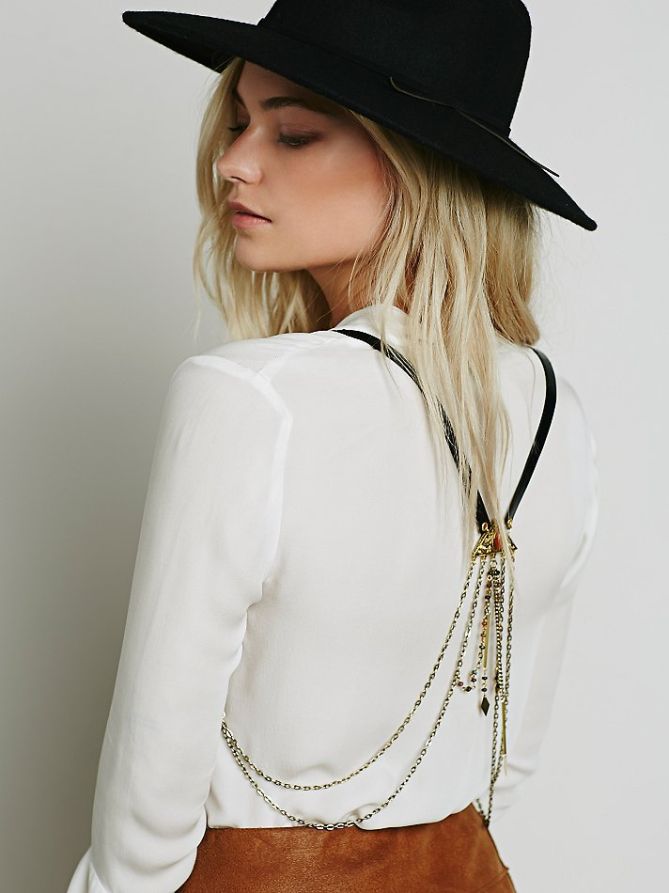 Free People Shakta Harness Vest, $68
The harnesses are supposed to work like vests or gilets. Taylor's version is the "Jakson Harness Vest", which is already sold out, predictably. If you want to give the harness a try, feel free to head over to Free People and shop away.
As for the rest of Taylor's outfit, here are the deetz: Her bag is obviously by Louis Vuitton, while the green shorts are from James Jeans. The black logo tee is from pop singer, Rachel Platten, and you can easily find it online.
As for Taylor's boots, they're by Franco Sarto — the "Agenda", a style detailed with pointed toes, 6-inch-tall boot shafts, and 2.75-inch-tall heels. The only store where you can find them would be Amazon. Currently, they're on sale at $49. You can also grab 'em in brown and black: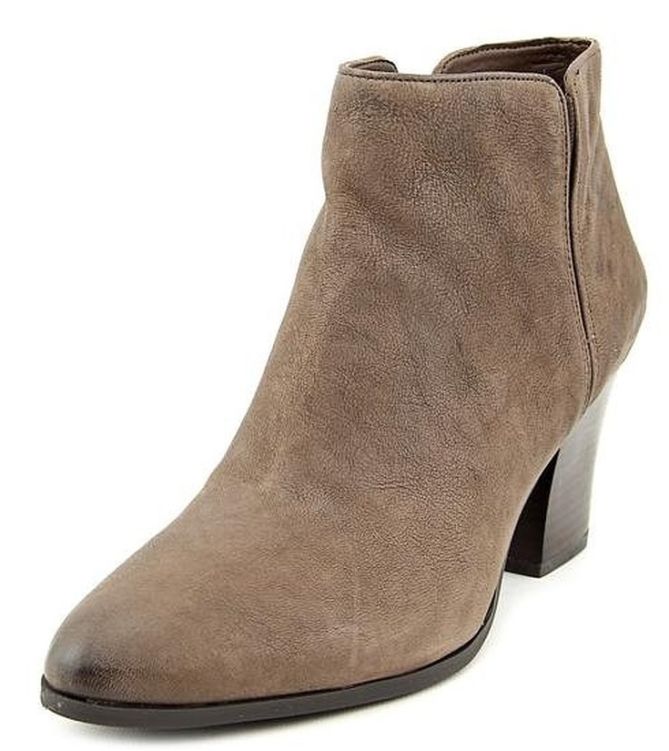 Franco Sarto Agenda Boots, $49 (was $160)