Rumors have been swirling around that Taylor Swift got a boob job. Whether or not that's true, I really cannot say because I know what a good padded push-up bra can do. It can make your "tatas" look twice as big.
Early this week, Tay-Tay sparked another round of rumors when she stepped out in New York City with a chest that looked fuller than usual. Her outfit for the day included a red tank top and a short denim overall dress. It was a youthful yet sexy combo that made the singer look like a teenager. The leggy blond also got playful with her hair, and appeared to have gone back to her "roots" because her tresses were curled once again. It was like looking at Taylor circa 2008. Capping off the getup were a green crossbody bag and a pair of floral- embroidered sneakers. Altogether, Taylor looked really cute — and soooo young.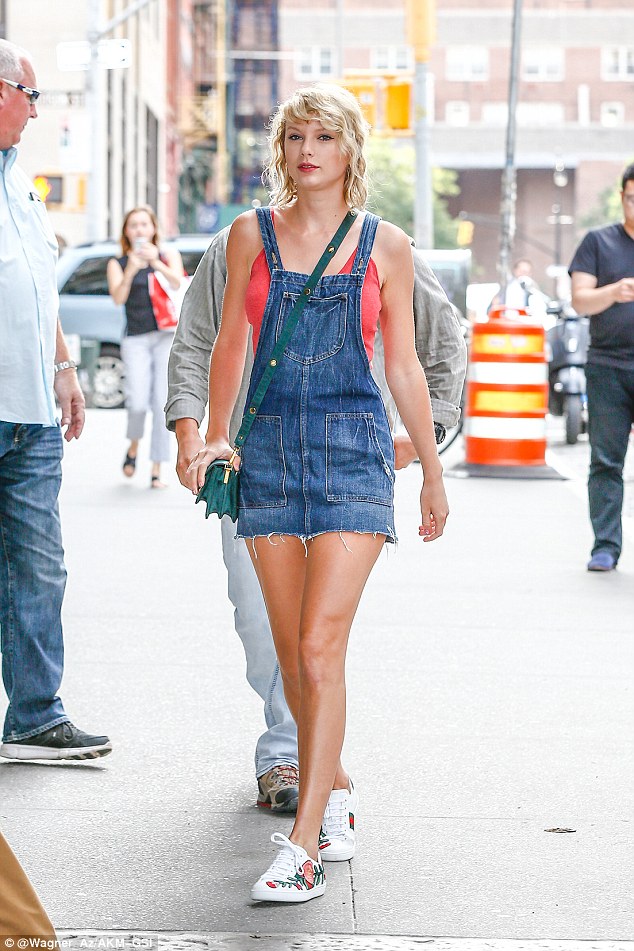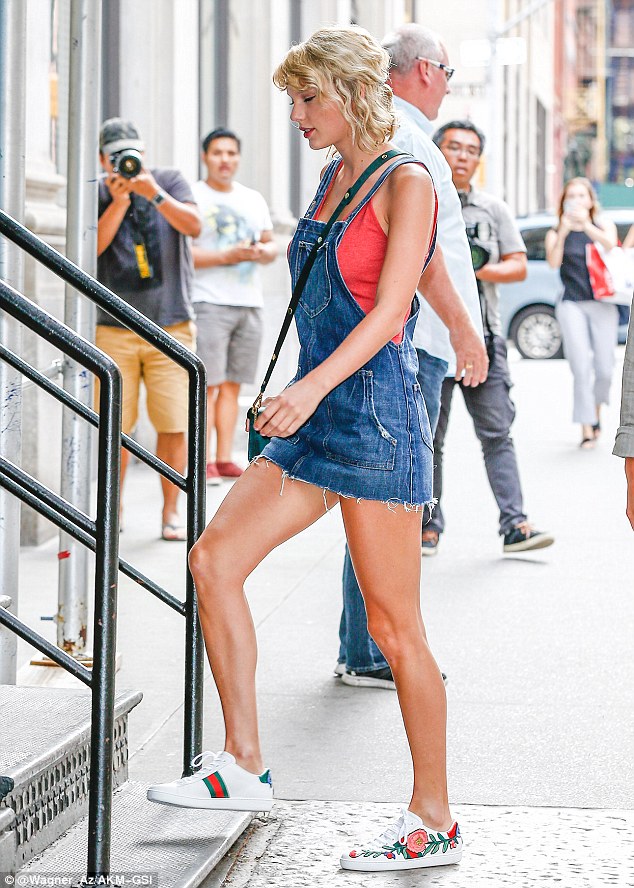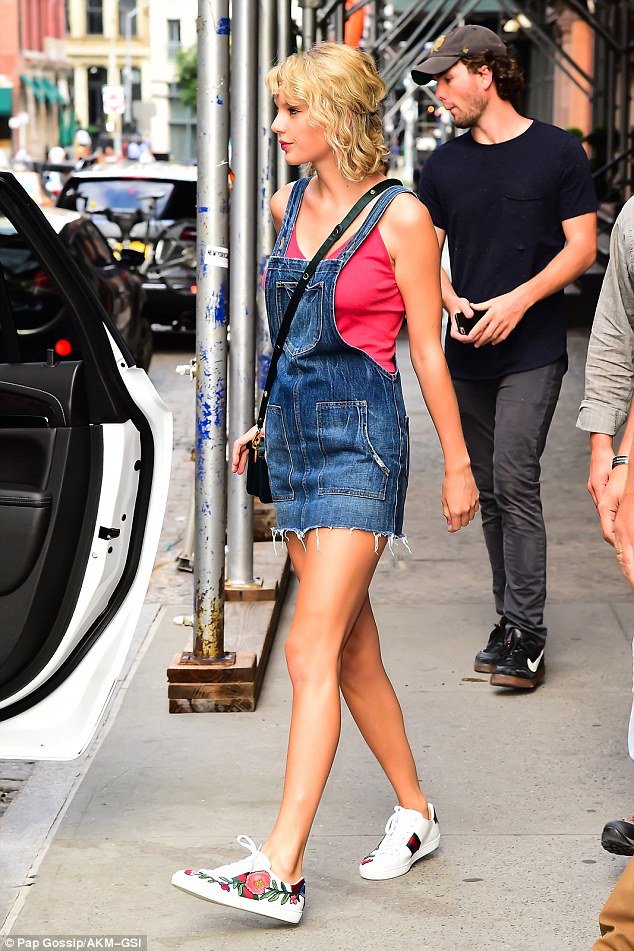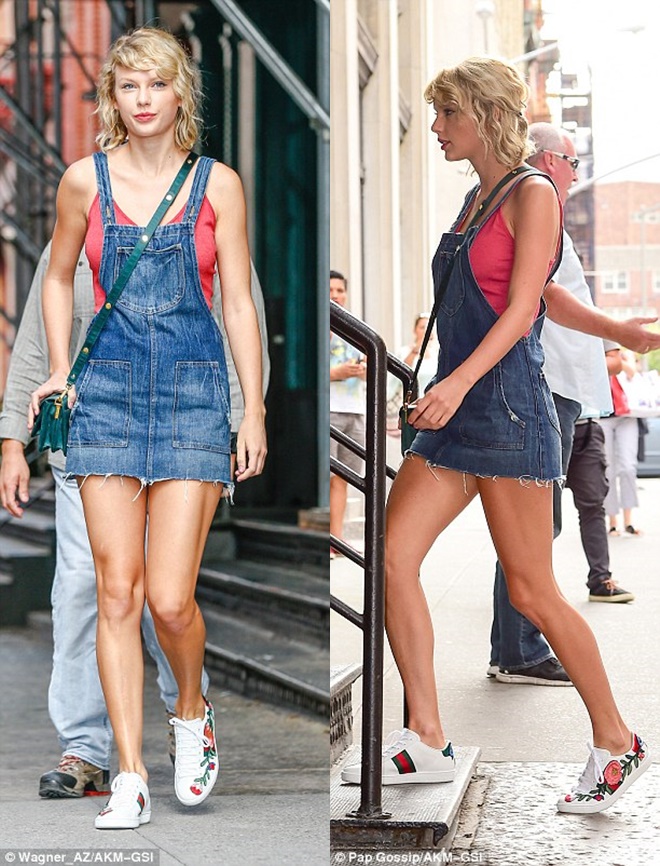 Taylor Swift sports short curly hair while out and about in Tribeca, New York City, on August 8, 2016
Wow. With less makeup, she looks like a child — much younger than her 26 years. The curly hair is very reminiscent of the old Taylor and may need getting used to, though I can't deny it's one of the reasons why she looks much younger here. Strange as it may sound, I hope she keeps it. Changing the hair is very symbolic, and this girl needs a fresh start.
Now about those boobs, they do look bigger than usual, don't they? Could that be the work of a push-up bra? Perhaps. I mean, there's no cleavage in sight. Aren't you supposed to get cleavage when you have your breasts enlarged?
Fashion wise, I think Taylor's outfit is cute — much like the crop of curly hair on her head. If you're loving the getup, you can shop for the denim overall dress over at Revolve. It's by Tularosa and currently on sale at $118. The red tank top is by Brandy Melville, but it's not available on their website. Also, Tay's mini crossbody bag is by Marni.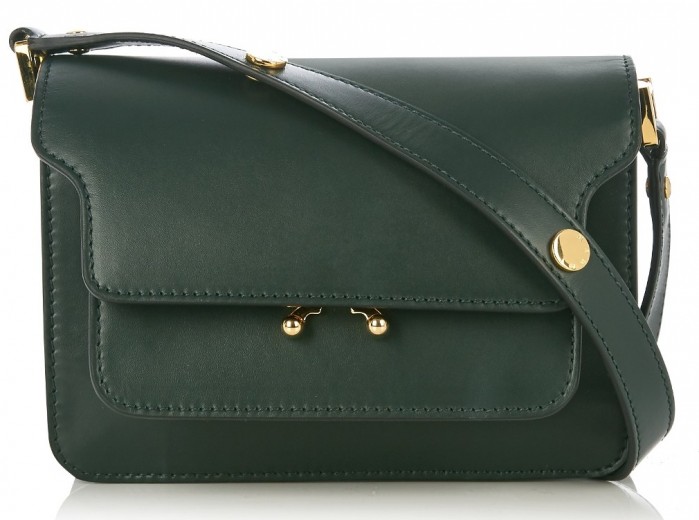 Mari Trunk Mini Leather Shoulder Bag, $1820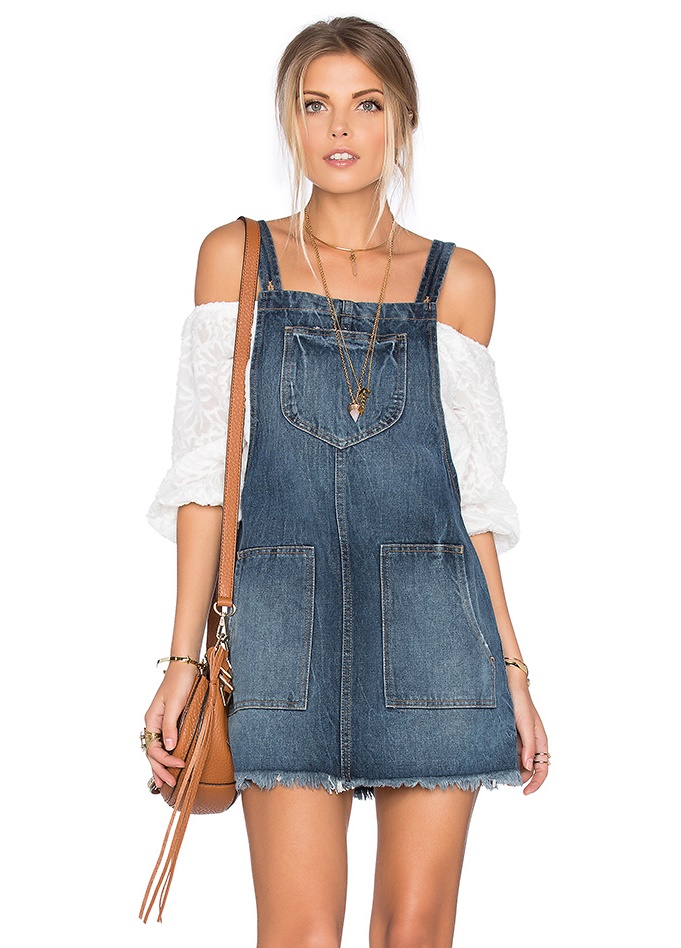 Tularosa Sophia Overall Dress, $118 (was $168)
Of course, the highlight of Taylor's outfit would have to be the statement sneakers. They are undeniably fancy. Would you agree?
A quick look-up gave me Gucci. The pair features embroidered floral applique, green snake-print leather detail on the back of one shoe, and red snake-print leather detail on the back of the other. If you want fresh-looking kicks that are unlike any other, these Gucci sneakers are IT. You can find them online. They'll cost you $695.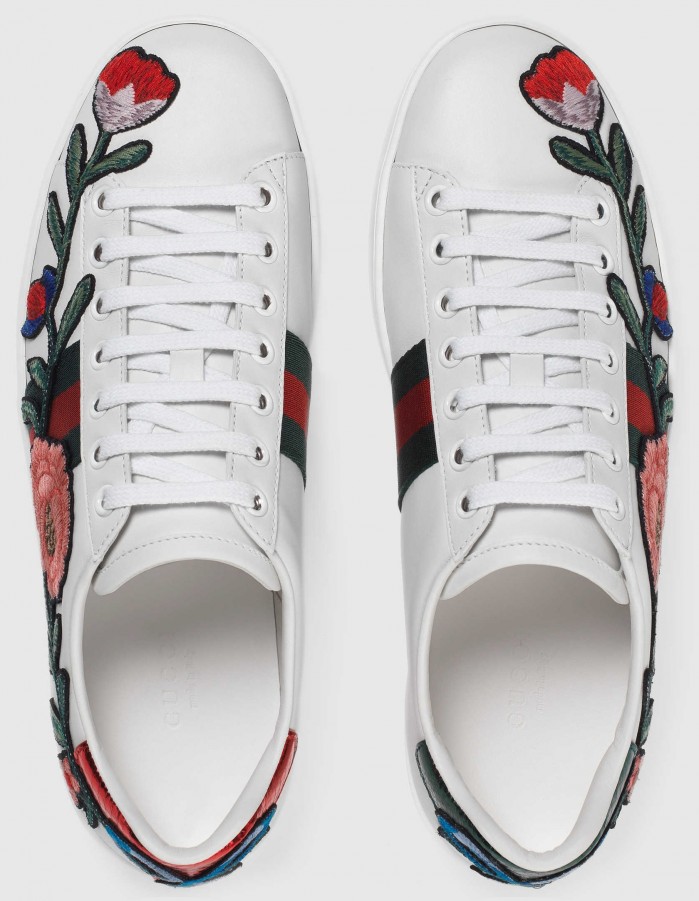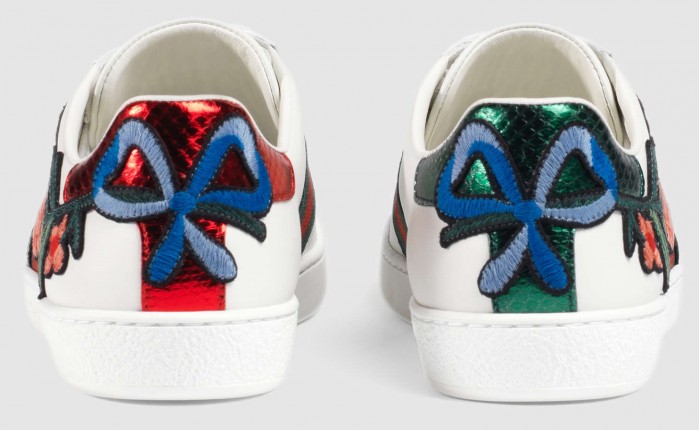 Gucci New Ace Floral Embroidered Sneakers, $695