A lot has happened to Taylor Swift in just a span of two months — she broke up with Calvin Harris, had a rift with Calvin over a song they wrote together, hooked up with Tom Hiddleston, reportedly broke up with Tom, and she also (supposedly) had breast enlargement. Plus, let's not forget the Snapchat video of that controversial phone convo with Kanye, which Kim gladly posted on Snapchat.
But here's the thing, the singer is having none of it. She's literally "shaking it off" and walking tall — which shows her maturity, if you ask me. I'm a big Swiftie fan, so let's just say I'm hoping for the best for her.
Speaking of shaking it off and walking tall, the leggy pop star was spotted doing just that while out and about in Tribeca, New York, on Wednesday. Her outfit for the day was also very cute — an olive green romper worn over a white t-shirt and teamed with printed platform sneakers. Taylor looked rather young in the whole getup. Good thing she had makeup on. Otherwise, she would have passed off as an 18-year-old with not a care in the world.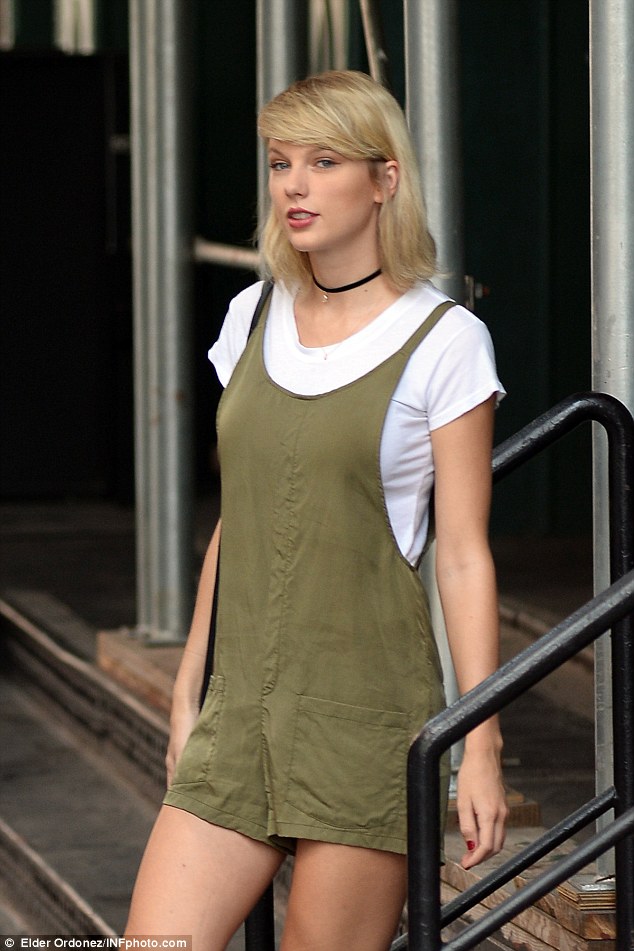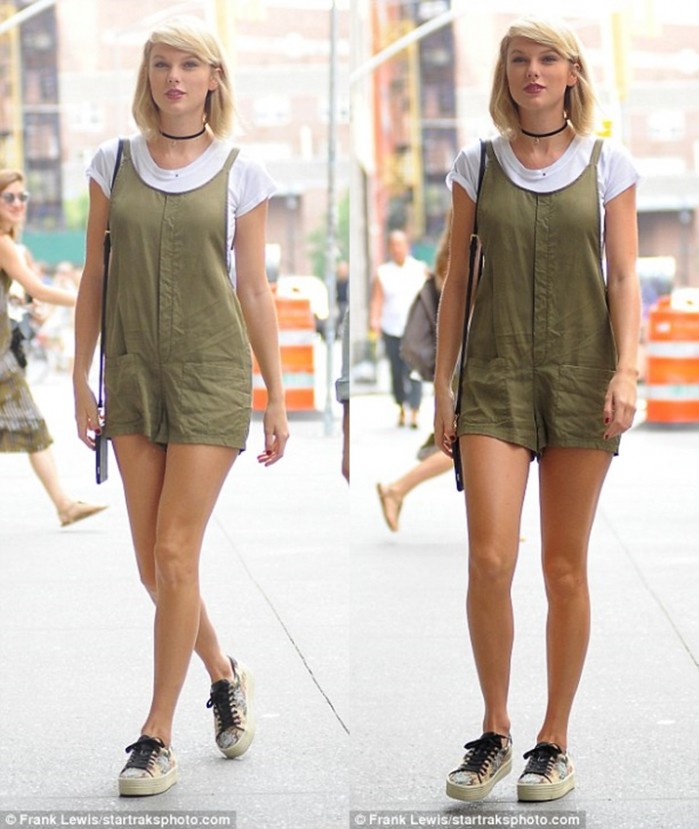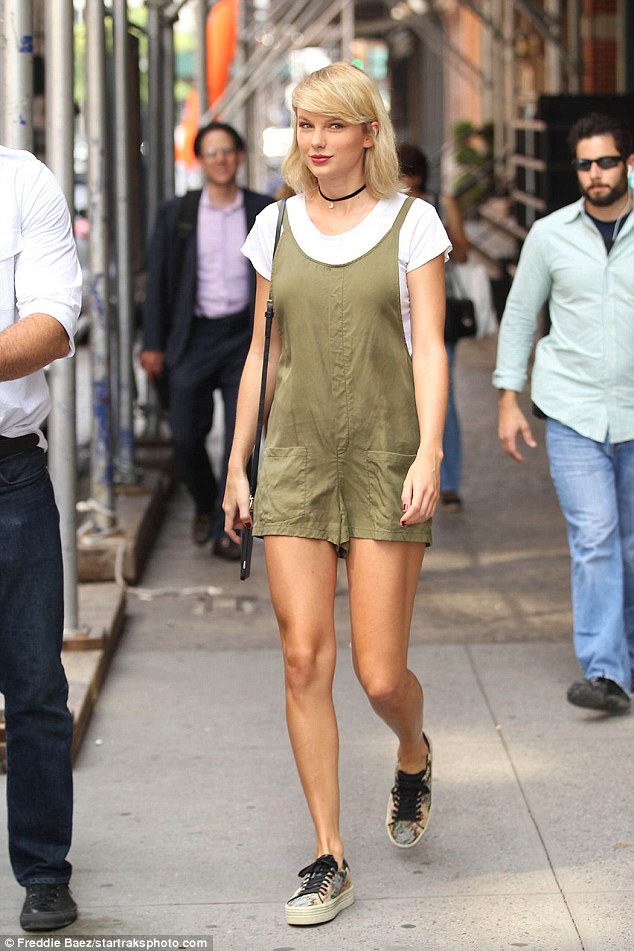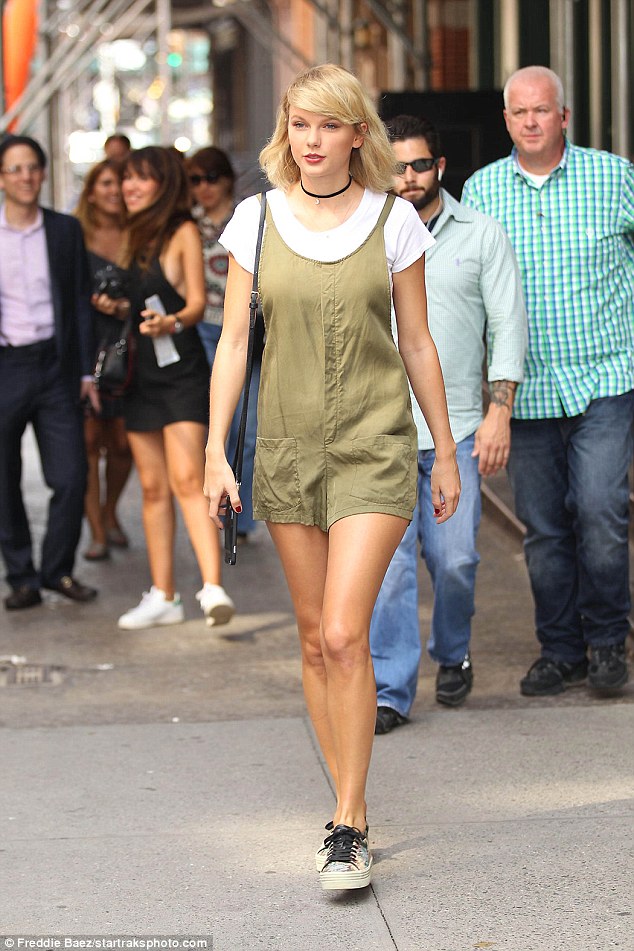 Taylor Swift steps out for a stroll in Tribeca, New York, on August 31, 2016
How do you like Taylor's latest street style?
I love how she's going back to her original aesthetic. When she experimented with edgy fashion, it was alright. But edgy is not in Taylor's DNA. The makeover she did felt, well, forced. This getup, however, is very natural and oh-so Taylor. It suits her. Would you agree?
Taylor's romper is actually quite sexy without the shirt. It's from Bishop + Young and you can find it at Revolve. The armholes are extremely low so you'll need a bandeau or bralette if you decide to wear it without a t-shirt.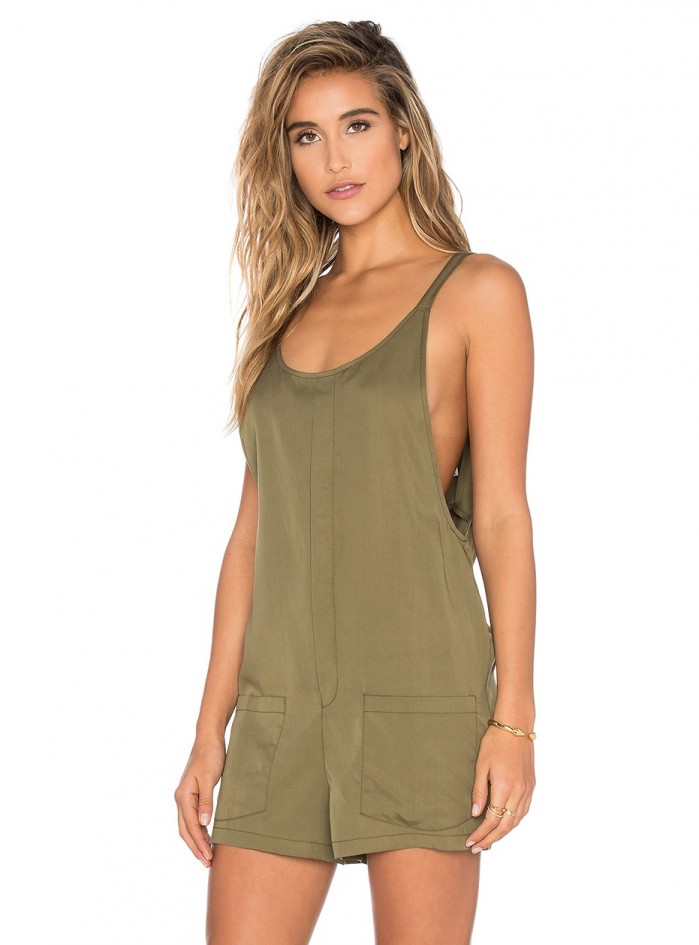 Bishop + Young Gracie Romper, $77 (was $110)
Taylor's floral sneakers are by Saint Laurent. They're crafted from tapestry-inspired material and feature leather trim all throughout. You can check out the shoes over at Forward.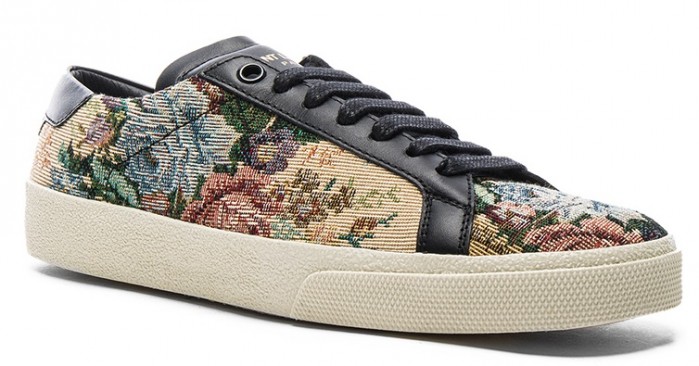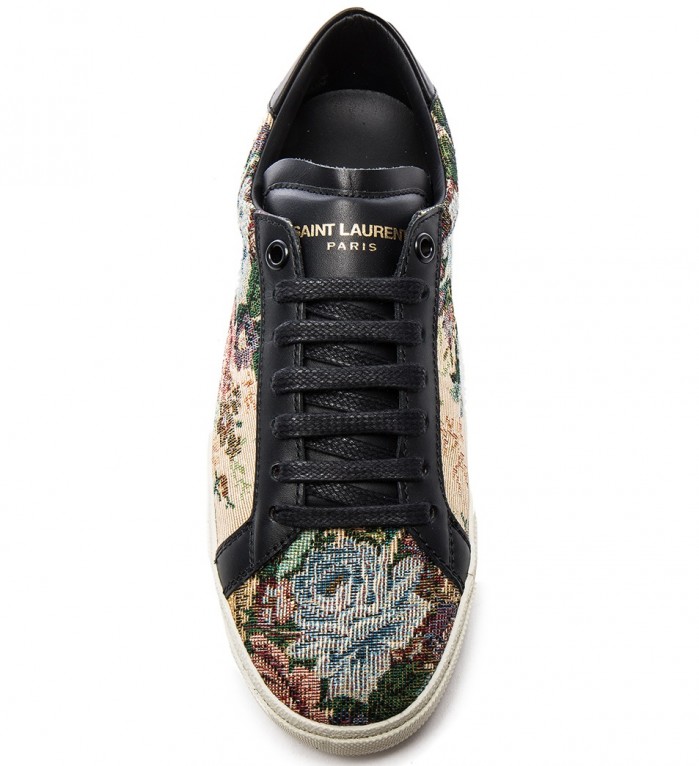 Saint Laurent Court Classic Floral Tapestry Sneakers, $545
If you wish to steal Taylor's style, simply grab the romper and team with printed sneakers. Here's a pair from Joie that will cost you half as much. These shoes are crafted from printed leather instead of canvas, and the dark earthy colors will surely complement the romper too: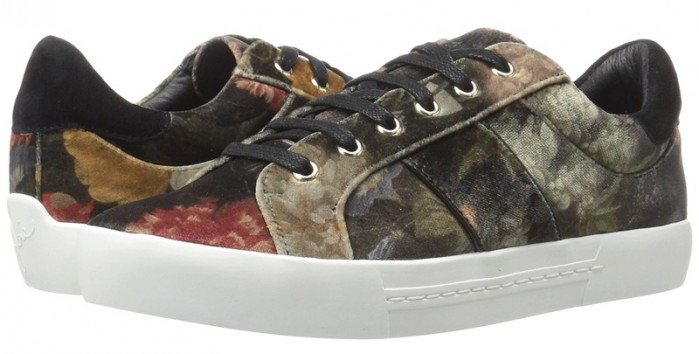 Joie Dakota Sneakers, $228