Taylor Swift may have just committed her first fashion fail. I say may, because  some of you may think otherwise. Also, it's not exactly a major mishap. I mean, the leggy cutie still managed to look alright.
You see, Tay-Tay attended the Tommy Hilfiger presentation at New York Fashion Week last Friday. She graced the occasion to support her BFF, Gigi Hadid, who launched a capsule collection in collaboration with the American designer. For the front-row appearance, Taylor decked herself in a nautical-inspired getup of blouse and shorts from the Tommy x Gigi line. What she used to punctuate the combo, however, was what I found questionable — bordeaux velvet over-the-knee boots. Check out Taylor's outfit below, and then tell me if you approve: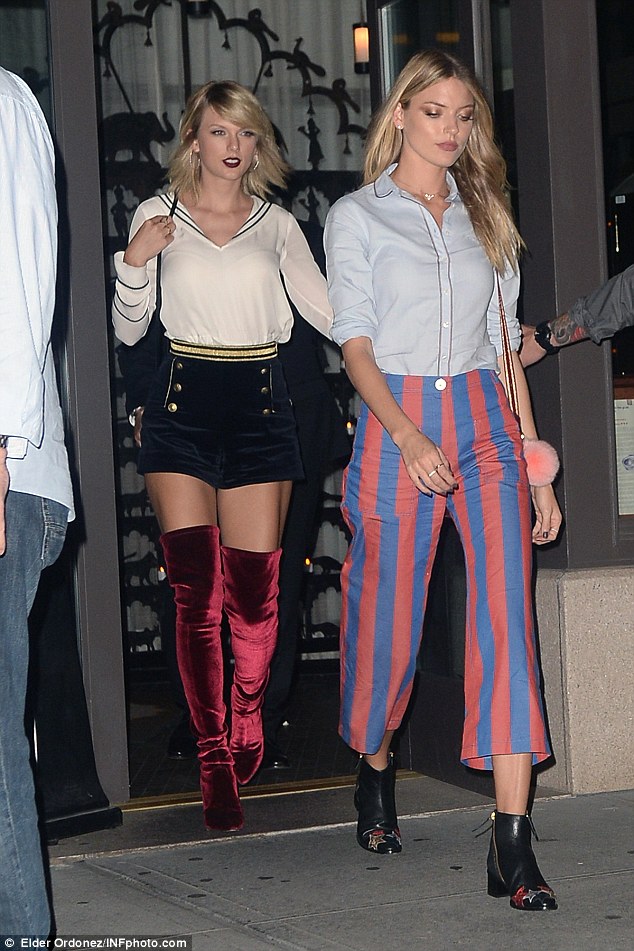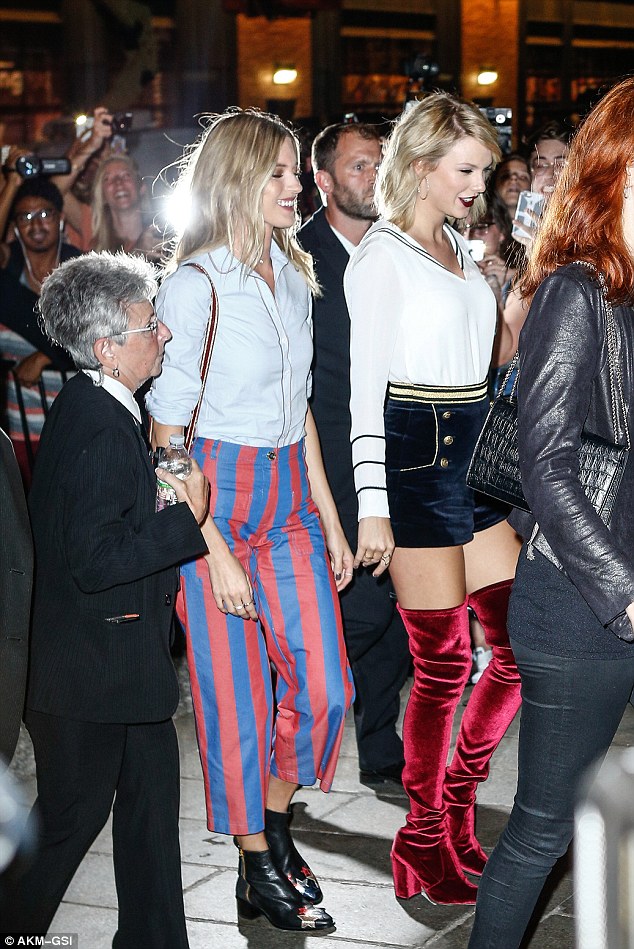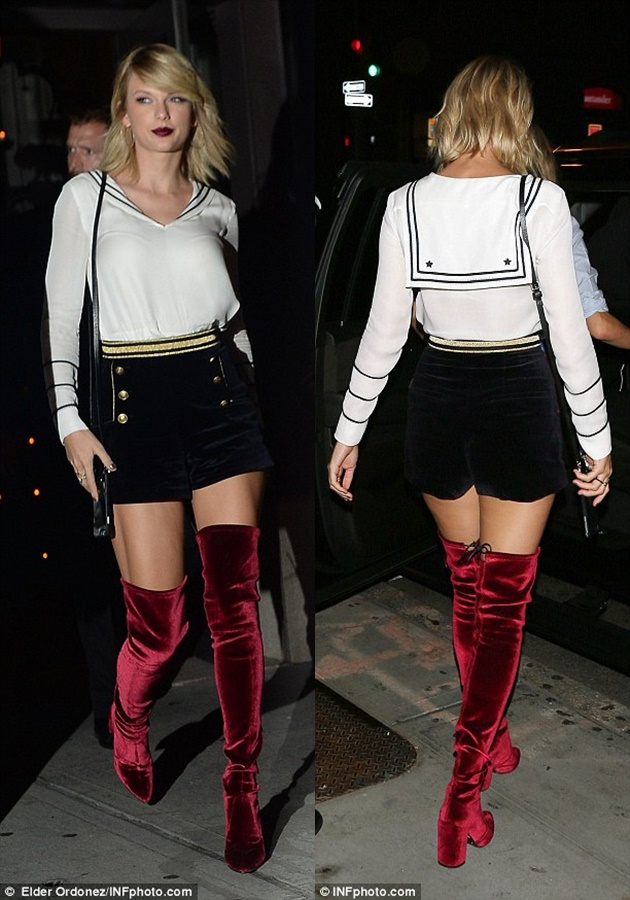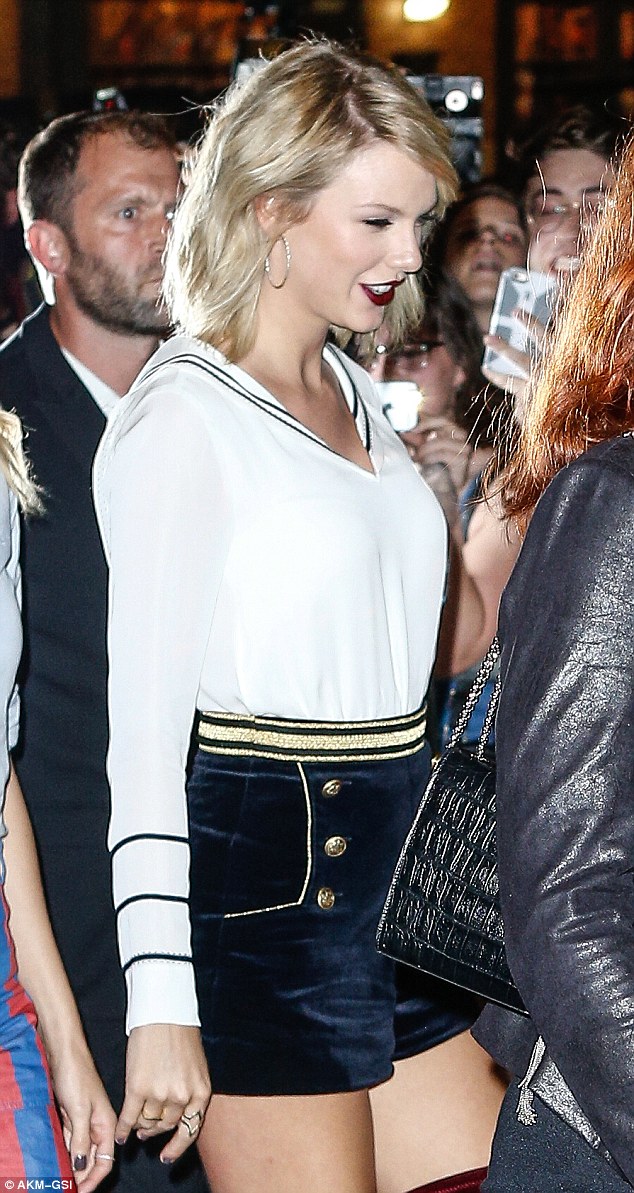 Taylor Swift and Martha Hunt attend the TommyxGigi presentation at New York Fashion Week, September 9, 2016
What are your thoughts on the footwear choice, ladies? Yay or nay? Did Taylor pull off those red velvet boots or did she manage to embarrass herself?
I can understand the color choice; after all, bordeaux looks good with navy, white, and gold. However, I feel like the boots look overwhelming. Plus, they clash with the gold-trimmed shorts. Had I been Taylor, I think I would have just worn navy velvet boots instead. What about you?
Speaking of the boots, they are reportedly by Stuart Weitzman. As to which style, that I've yet to find out. I initially thought they were the famous "Highland" boots, but the chunky block heels and semi-pointed toes make me think otherwise. In any case, allow me to show you the "Allegs", a style that is quite similar but with slimmer heels: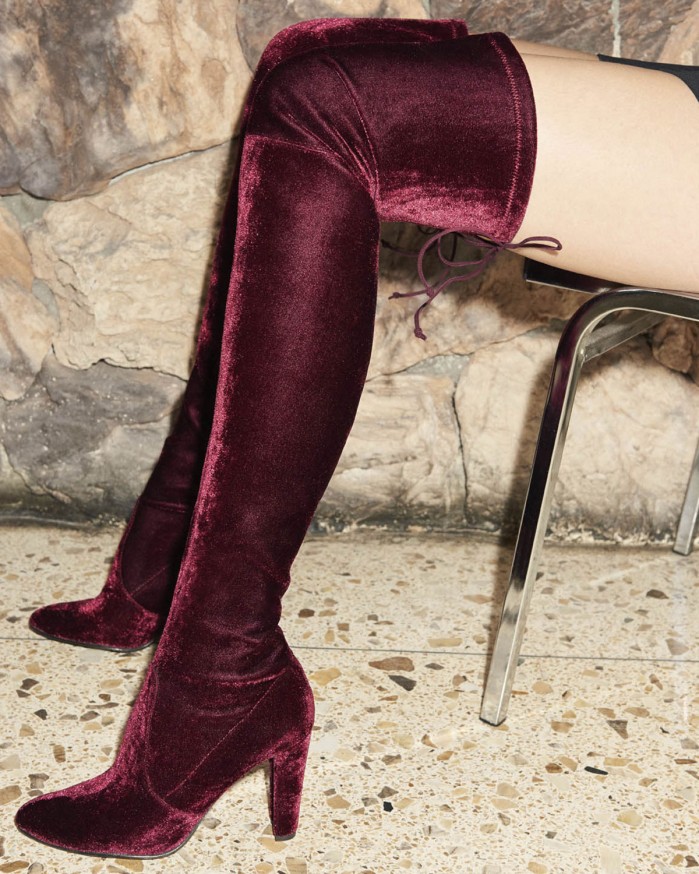 Stuart Weitzman Allegs Velvet Boots in Bordeaux, $798
If you had Taylor's velvet red boots, how would you wear them?
If you think you can rock bordeaux velvet OTK boots with no issues, by all means, feel free to place your order at Bergdorf. Aquazzura also has something similar, but without the ties on the back. They come with taller heels and are more fiery red in color: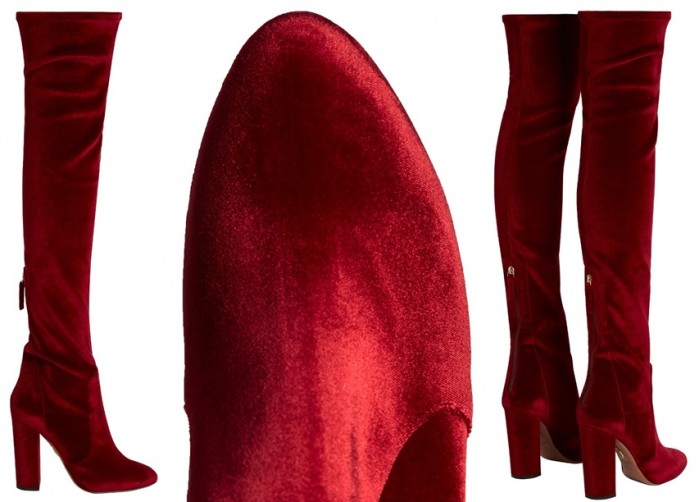 Aquazzura Over the Knee Velvet Boots, $895