Someone didn't get a good night's sleep this week.
Taylor Swift decided to step out for a date with her man, Calvin Harris, on Tuesday evening despite the heavy bags on her eyes. She tried to camouflage the flaw with cat-eye liner and concealer, but sadly failed with the trick.  Nevertheless, Taylor still looked pretty neat in her matching two-piece top-and-skirt outfit, which she complemented with a nude Prada purse and a pair of peep-toe platform pumps.
The two looked really cute together as they held hands while heading into a car. They were soon spotted entering a restaurant filled with customers.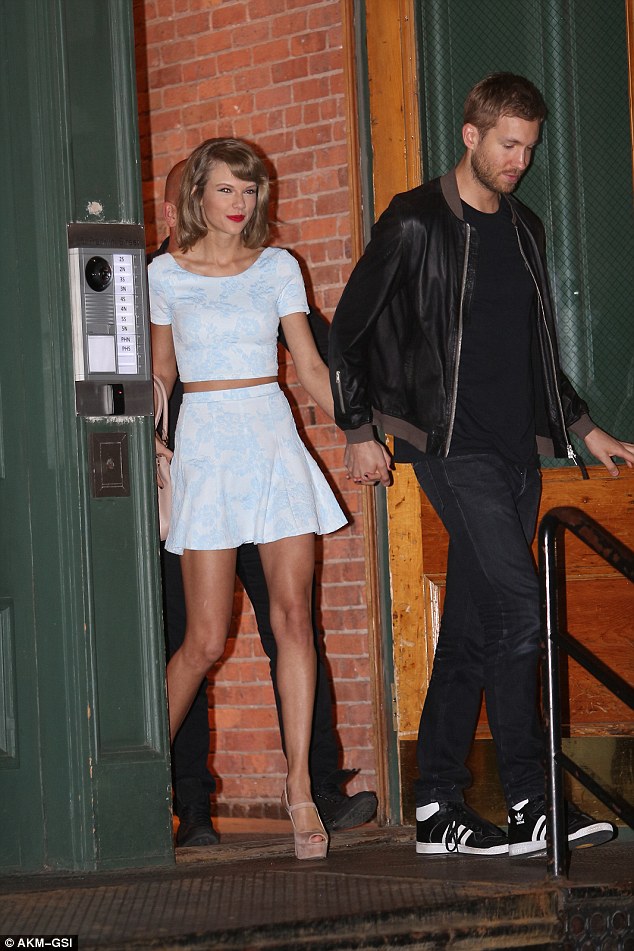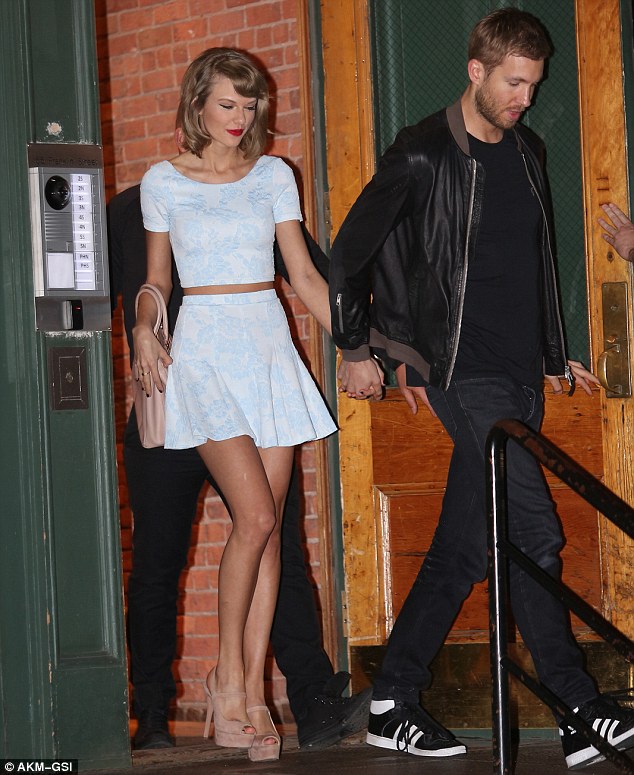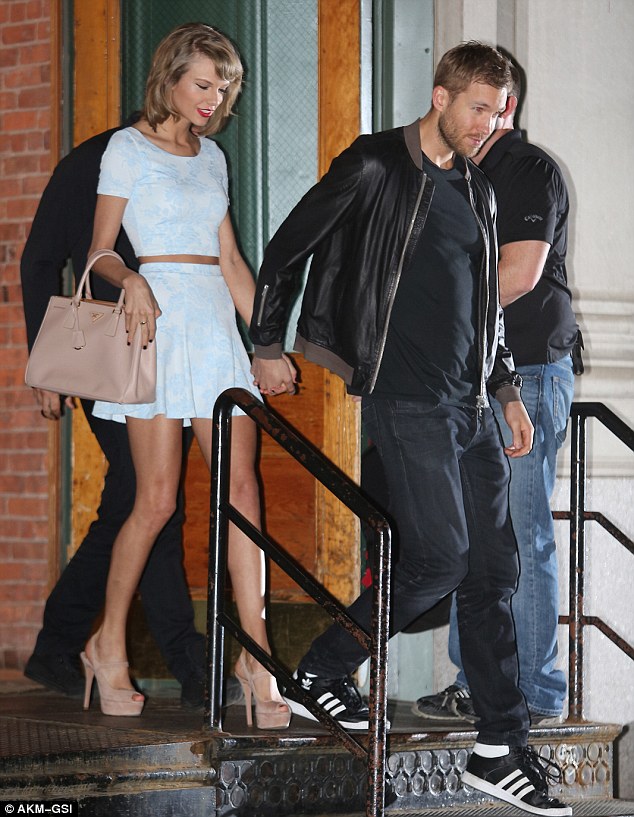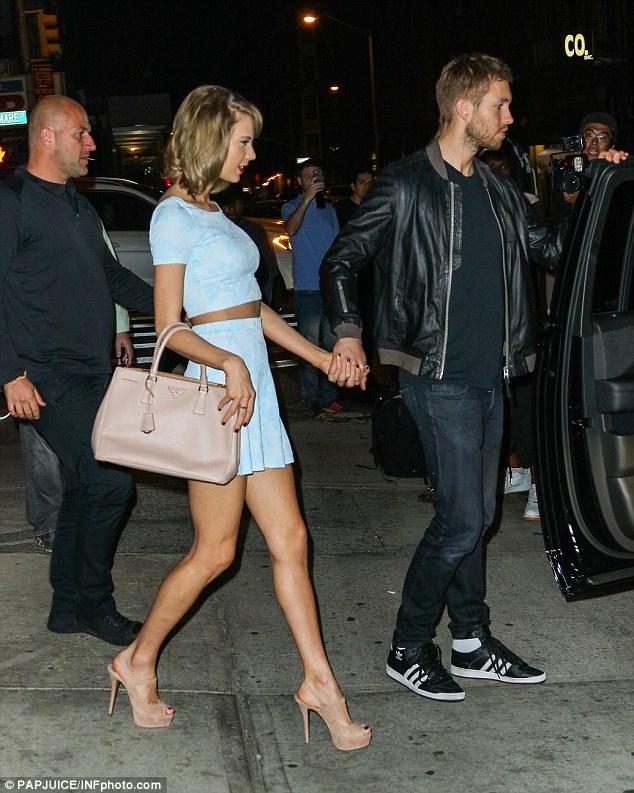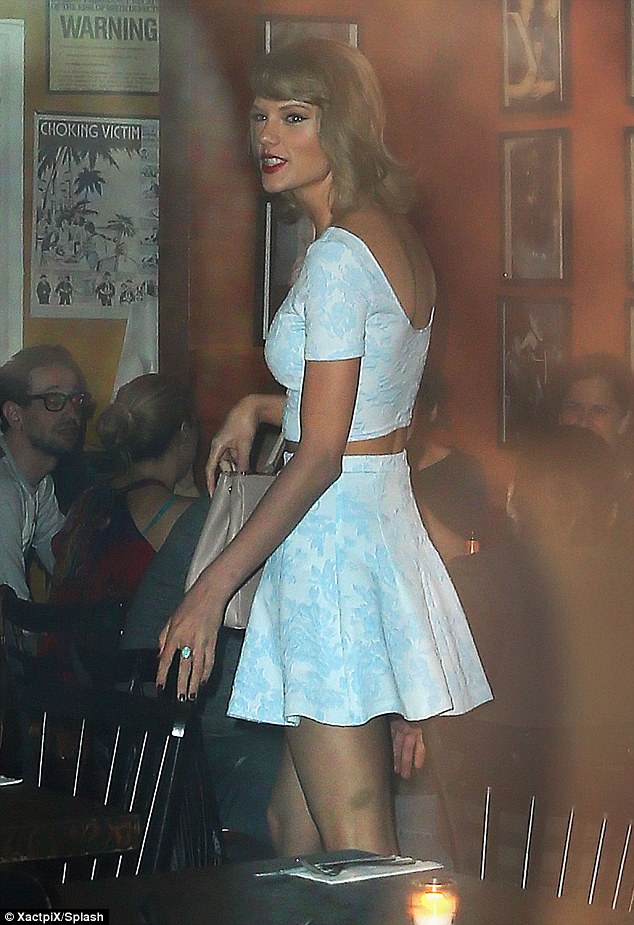 Taylor Swift and Calvin Harris hold hands as they head out for a dinner date at in New York City on May 26, 2015
Taylor sure has some great-looking legs. Would you agree?
I can perfectly understand why she insured them. She makes short skirts, shorts, and dresses look extra fabulous. She could have been a model with her figure and height, but then again, she wouldn't be such a big star if she chose such a path.
Taylor's mini skirt and crop top are from a label called Aqua. You can easily score them online. Getting both will cost you an affordable $116.
Taylor's purse and pumps, on the other hand, will set you back a whole lot more because they're from Prada. The Saffiano Lux bag retails at about $2000, while the slingback pumps will cost you almost $800. Below is a closer look at the shoes. They feature inch-thick platforms, open heel cups, and 5.5-inch-tall heels.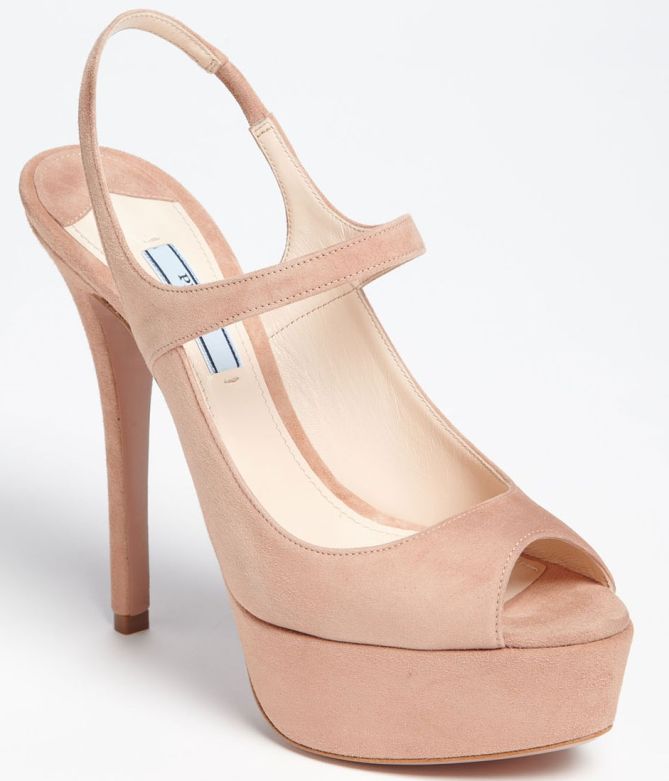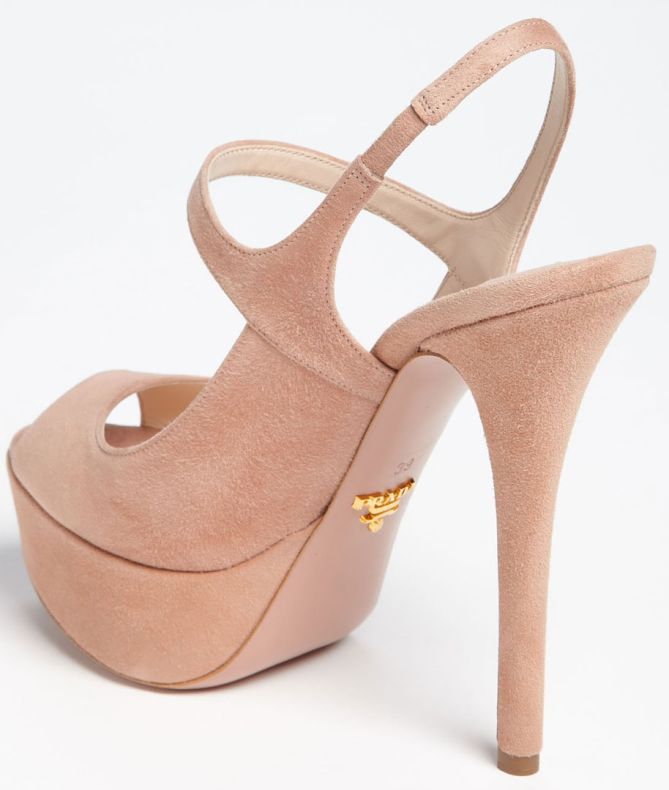 Prada Peep Toe Slingback Pumps, $790 (sold out)
Fancy Taylor's footwear?
With the shoes on, she would tower the average female (she's already 5'8″). Thankfully Calvin is taller than the blond cutie even with the heels on.
Speaking of which, if you're interested in the shoes, you'll need to personally scour consignment and outlet stores because they're no longer available on the web. However, you can always go with these mary jane platforms instead. Team them with the separates from Aqua to steal Taylor's style: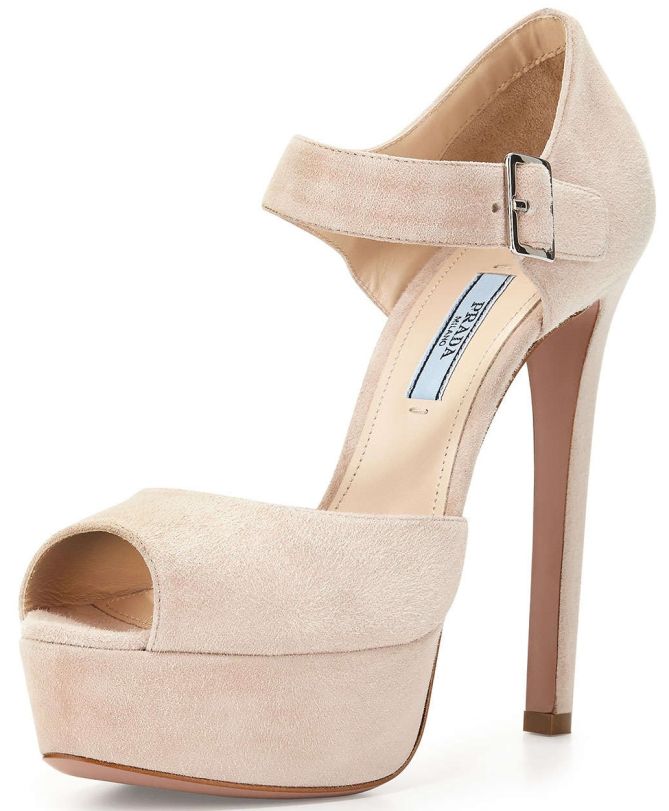 Prada Mary Jane Platform Sandals, $790