Taylor Swift greeted the first day of 2015 with a super colorful outfit. She stepped out of her apartment to grab coffee while decked in a bright yellow sweater worn underneath a black jacket and some pink skinny jeans. She also complemented the mix with mahogany brown boots and an emerald green purse.
Oh, and yes, the popstar wore her signature ruby red lip color together with the whole getup. Altogether, you could say it was a festive attire.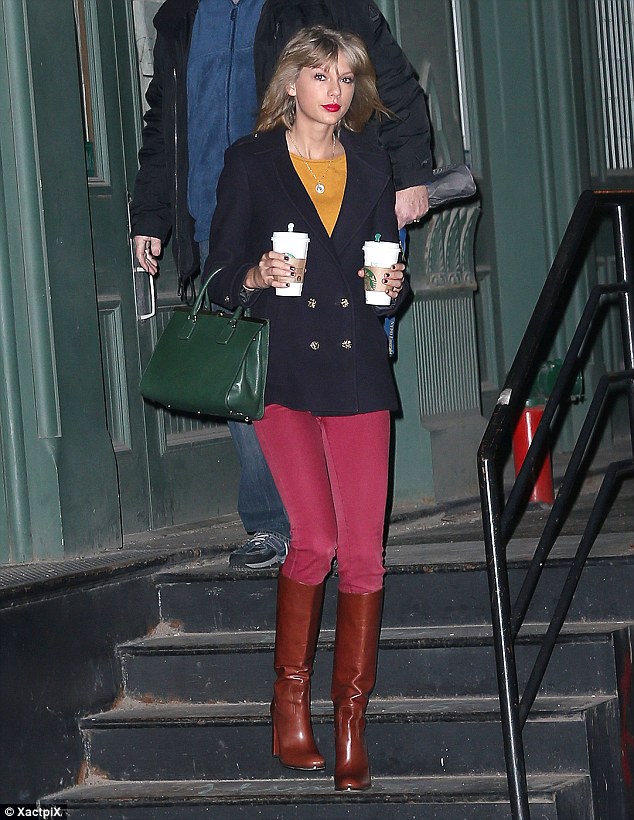 Taylor Swift grabs Starbucks coffee in New York City while decked in a very colorful attire on January 1, 2015
How do you like the pairing Taylor put together here, hit or miss? Did she nail it or fail it?
Fortunately for Taylor, she looks good in just about anything. In fact, while this particular attire may not be her best, she looks undeniably polished. Would you agree? Would you wear her outfit?
Taylor's emerald green purse is from Dolce & Gabbana while her boots are from a label called & Other Stories. Below is a closer look at the pair in dark red. They're crafted from genuine leather and feature 3.75-inch-tall block heels: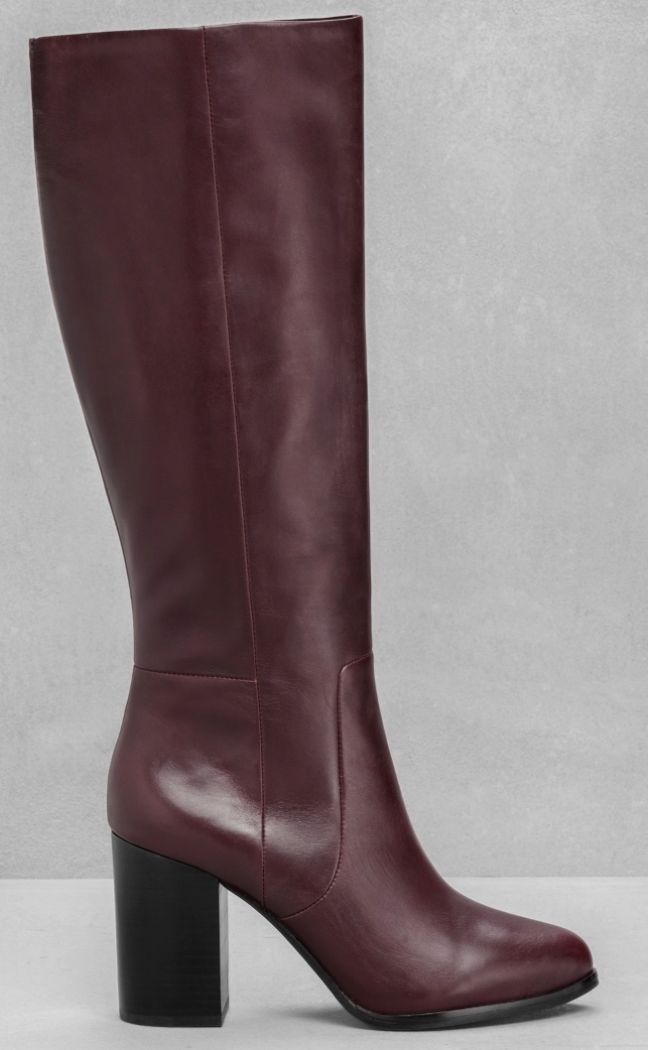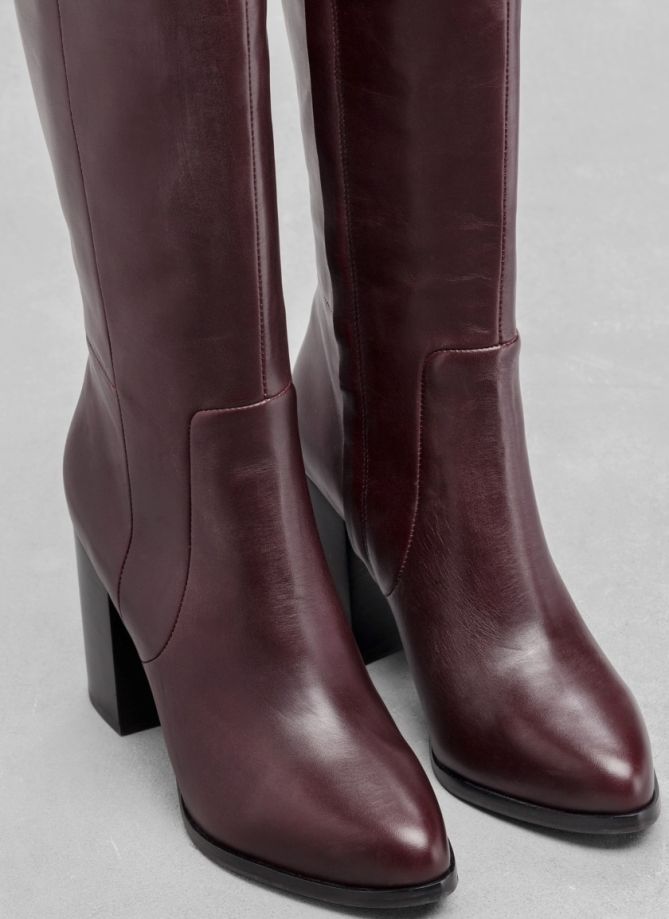 & Other Stories Leather Knee Boots, £73 (was £145)
The boots are very simple and timeless. They are currently on sale online if you're interested to grab a pair. However, & Other Stories is a brand based in the UK, so you may have to spend on shipping, duties, and taxes just to get your hands on Taylor's boots.
Of course, you can easily substitute them with a similar pair if the goal is to simply steal Taylor's New Year's Day style.
I'm usually not one to offer a more expensive alternative, but these boots from Ted Baker are too attractive to pass up. They're simple, sophisticated, and elegant.
Yes, they're quite pricey at $315, but I honestly think they're worth it. Team the boots with pink skinny jeans, a green purse, a black coat, and a yellow sweater, then you're all set!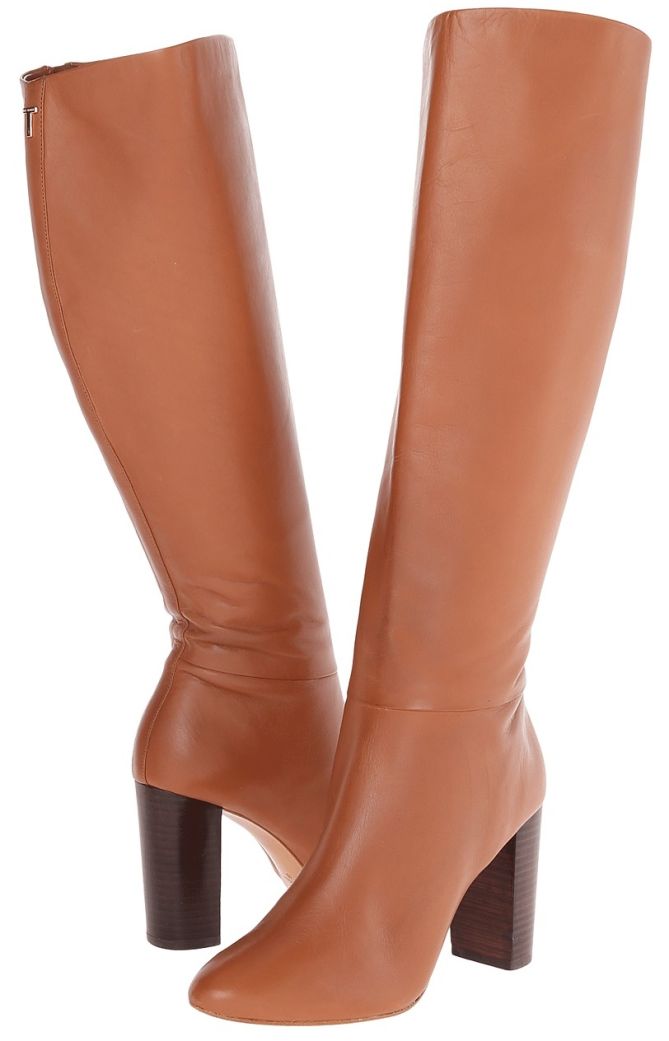 Ted Baker Lothari Boots, $315