Taylor Swift just debuted a fresh look at Coachella over the weekend, and it's the bomb. The crossover pop star bleached her locks to platinum blond and I can't help but agree with the majority who say she looks badass. Of course, I can only speak for myself and you may think otherwise.
Ms. Swift shared a  photo of her new do on Instagram and captioned it 'BLEACHELLA' while sporting a black jacket and black sunnies that accentuated just how light the hair color was. Coupled with her red lips, she looked like an edgy version of Marilyn Monroe.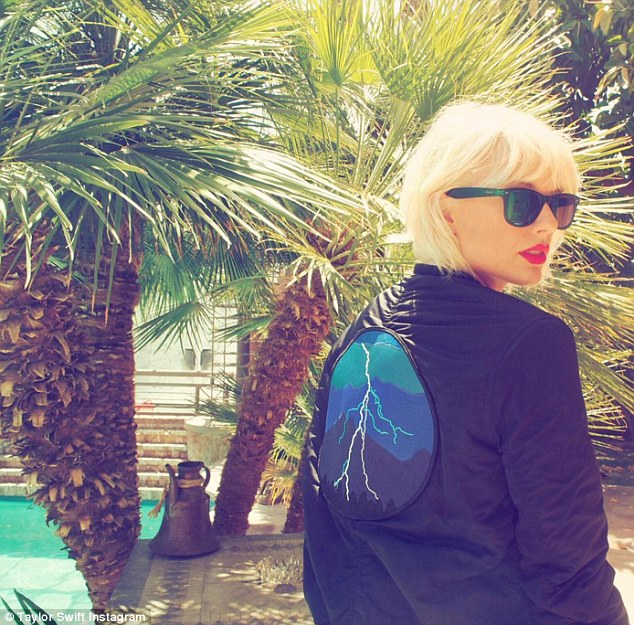 Taylor Swift shares a snap of her fresh locks on Instagram with the caption 'BLEACHELLA'
During Day 2 of the festival, Taylor was spotted hanging out with her friends while decked in a low-key attire that suited her new do so nicely. She wore a simple gray t-shirt and short black mini skirt, and then capped off the combo with her signature lip color, as well as a pair of gold metallic sneakers. It's was a very simple getup but she looked super cool.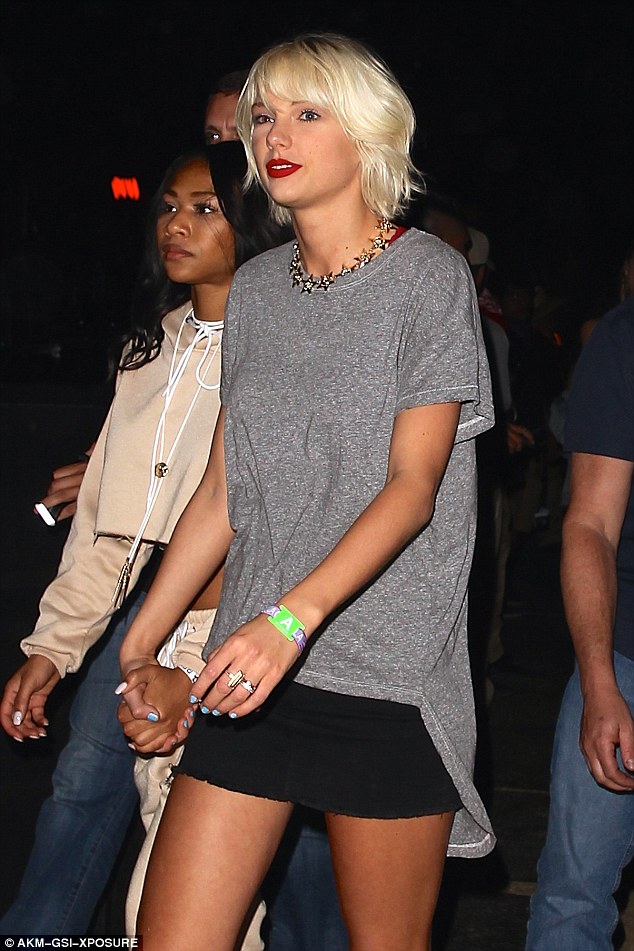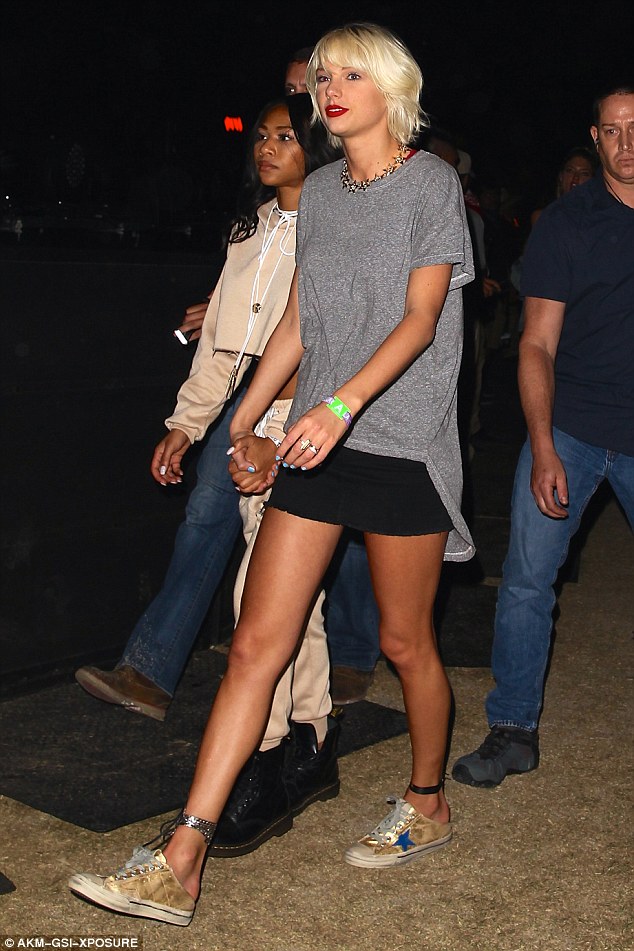 Taylor Swift attends Day 2 of Coachella in metallic gold sneakers, April 16, 2016
How do you like Taylor's new hair color, ladies? Do you approve? I think it suits her quite well. Would you agree? True, there's no trace of the squeaky clean retro chic image she used to go for, but I think this version of Taylor is the best so far.
The bleached blond hair isn't something she acquired just for Coachella. In fact, she also had it done for the launch of Vogue's May issue, where she covers the glossy in, you guessed it, bleached blond locks.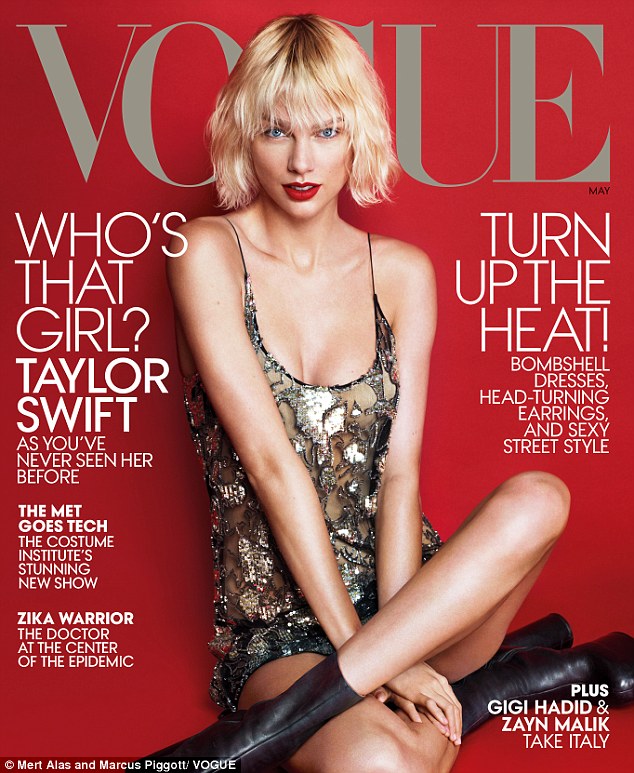 Taylor Swift covers the May issue of VogueUSA
Now back to Taylor's Coachella style. There's no doubt about it, I'm loving the getup. It's an easy one to pull off too. Just grab a loose t-shirt with a long back detail, a short black mini skirt, and some gold sneakers. Cap off with platinum blond locks and red lipstick, voila! You're ready to rock!
Taylor's gray t-shirt is from a label called THE GREAT. It's their Shirttail Tee and it's quite expensive at $145. I couldn't find any details on Taylor's skirt, but what I can tell you is that the sneakers are from Golden Goose. You can find them over at Net-A-Porter. They remind me a lot of the classic Converse Chucks, but dressier yet distressed  at the same time. They also feature very distinct blue star appliqués on the vamps, which are hard to miss.
THE GREAT The ShirtTail Tee, $145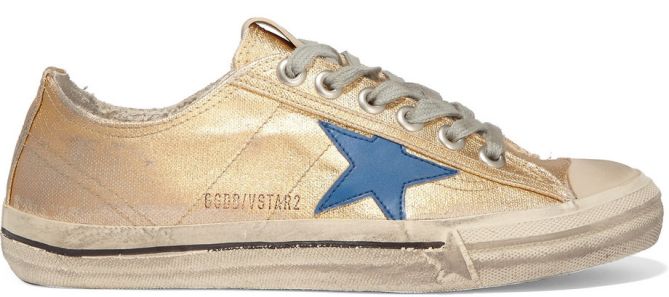 Golden Goose Deluxe Brand V Star 2 Distressed Metallic Leather Sneakers, $565
If you wish to copy Taylor's style, simply grab the pieces above. Then again, that's not really necessary. Just get similar pieces that fit your budget and you're good to go!