Is there anything that Taylor Swift can't look good in?
I highly doubt it. With her model-looking figure, the singer can look fabulous even in a sack.
On Wednesday, TSwift was spotted out and about in Los Angeles in a skimpy black skort worn with sky-high platform sandals. The shoes weren't her usual choice. They were chunky, clunky, and heavy. Her outfit was also unexpected. It was more hip and laid-back than girly. But per usual, Taylor looked good in the whole getup, especially since she added a cute hat to go with.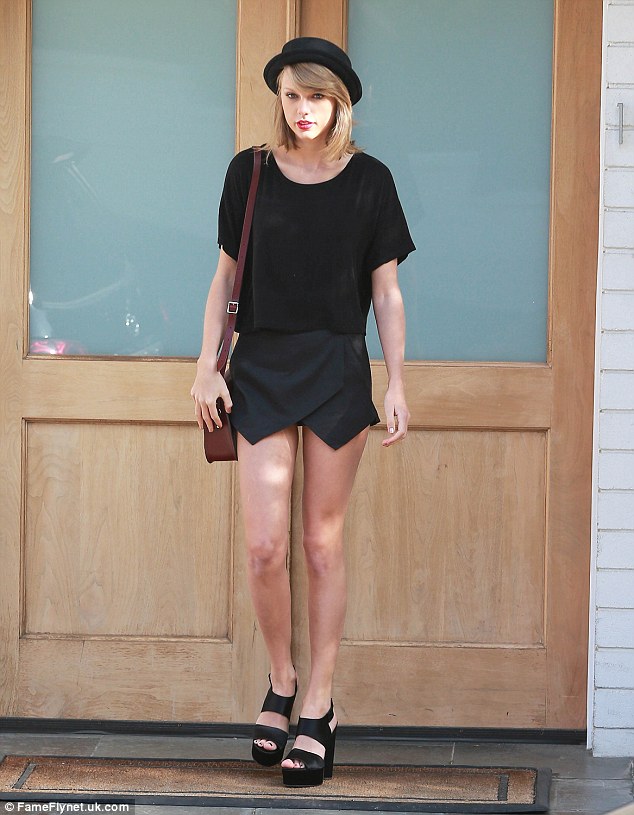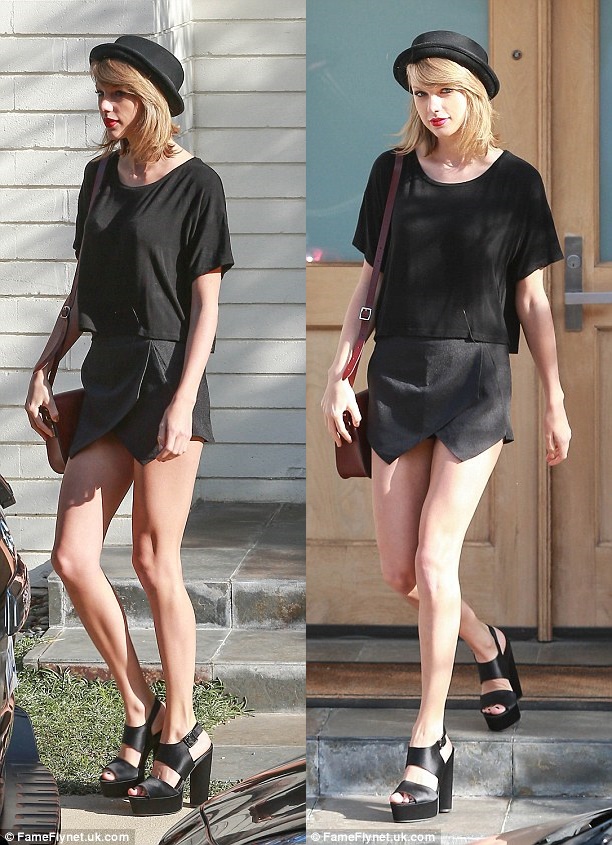 Taylor Swift steps out of her home in Los Angeles in an all-black attire on February 4, 2015
How do you like Taylor's latest sartorial choice? Do you approve?
Taylor's cute skort is from Daisy Street. The pair is currently on sale, down to $13 from $25. You can score the piece over here. As for Taylor's chunky sandals, those are from ASOS. Sadly, they're no longer available. As soon as she was spotted in the pair, fans were quick to purchase them. In any case, below is a closer look: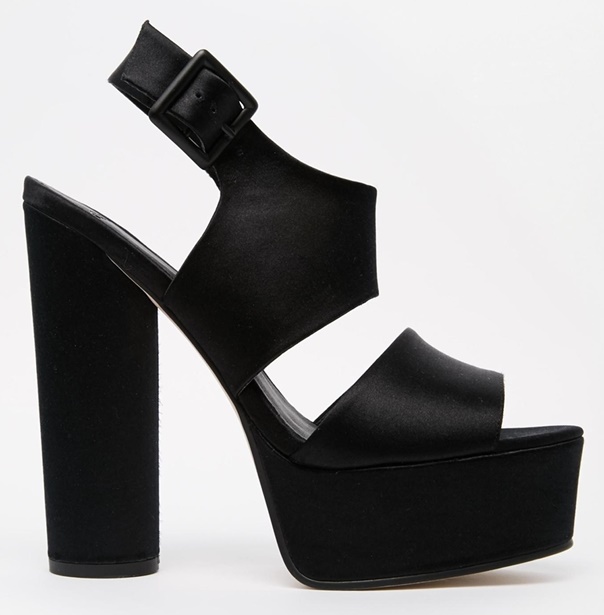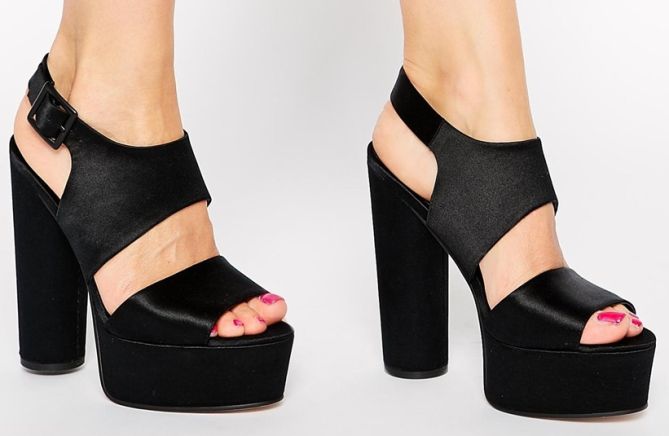 ASOS Have It Your Way Heeled Sandals, $94.75
The sandals feature 6-inch-tall heels and satin uppers. If you don't mind grabbing them in dark green and you're a size 5, you can still get the last pair available. It is currently on sale at $57: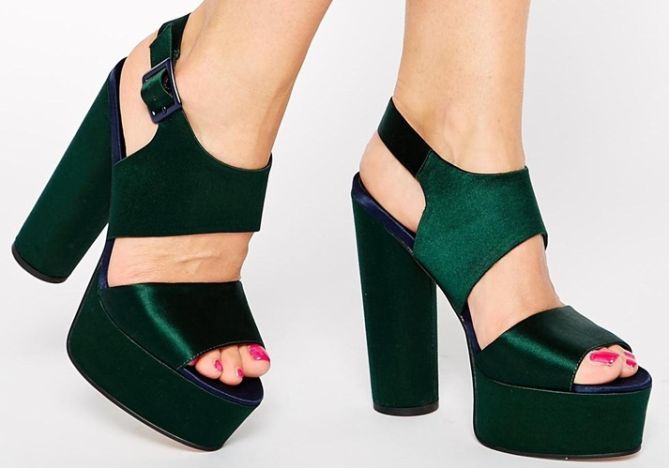 ASOS Have It Your Way Heeled Sandals in Emerald, $57 (was $94.75)