Tamera Mowry looked oh so sexy in pink bikini as she posed for the new issue of In Touch Weekly with her 1-year-old son, Aden.
"It's the first time I've been in a bikini since my honeymoon," Mowry, who married Fox news correspondent Adam Housley in 2011, tells In Touch. "I feel great"
The Sister Sister star says she's now 127 pounds after almost a year of trying to lose her baby weight. Tamera said she's been following her own healthy schedule. After she stopped nursing Aden when he was 7 months old, she cut 500 calories from her 1,700 calories a day breastfeeding diet and started working out 5 days a week.
"I wanted to spend time bonding with my baby, not killing myself at the gym," she tells In Touch.
The sexy mommy was also seen in the gracing the 2014 Kids Choice Awards held at USC Galen Center in Los Angeles. She arrived wearing a black Versace sleeveless fitted mini dress accented with a crazy swirly design of blue and purple and suede panels. She finished off her fab outfit with a Jimmy Choo Kalmar sandals which put a lot of oomph in her total look!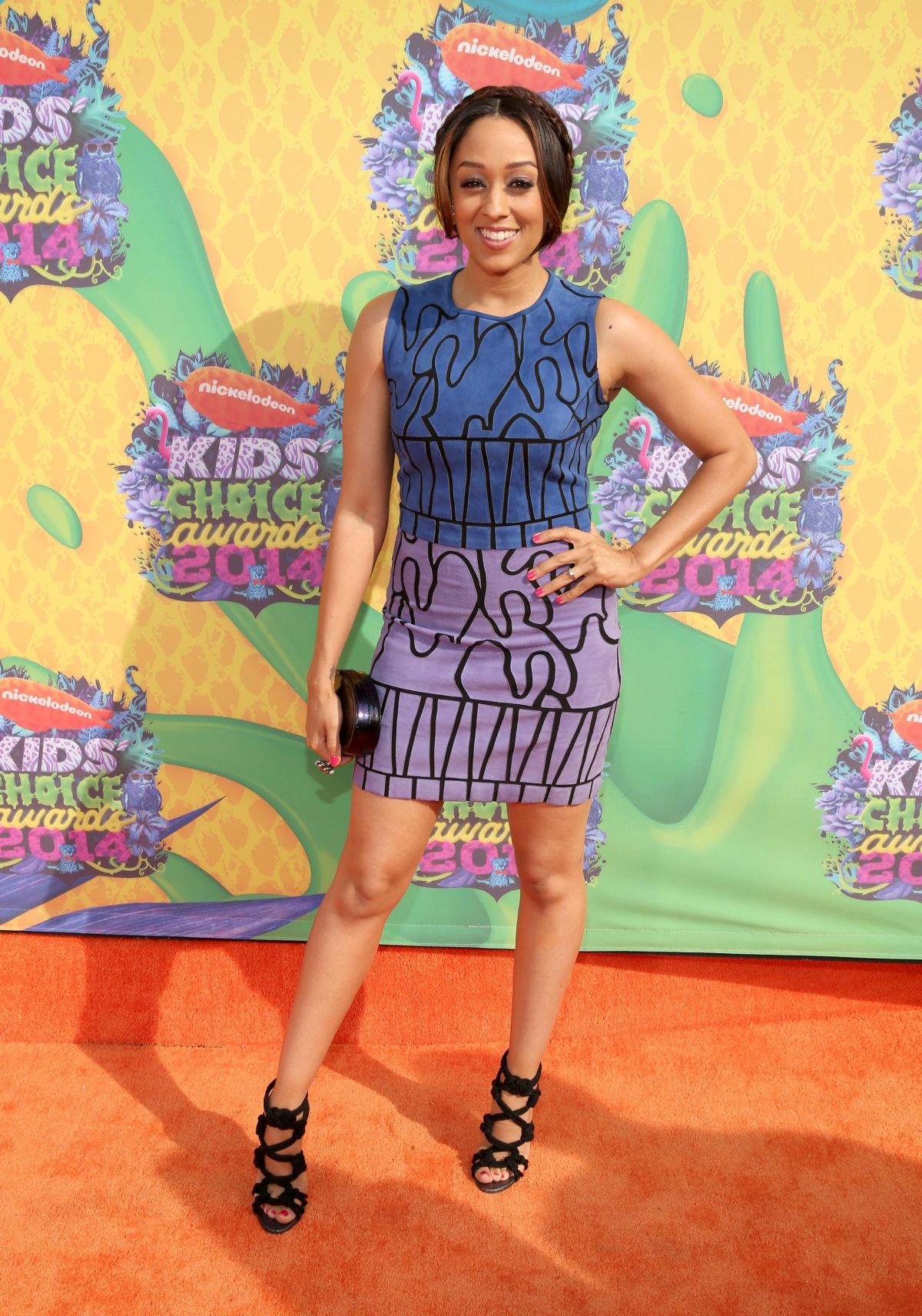 Lovin' Tamera's shoesy for that rockin' event? You can get it at Nordstrom for $1,395. This pair is from the Spring 2014 Collection of Jimmy Choo featuring iridescent black snakeskin, black twisted ropes and 125mm heel.