Tamara Ecclestone and her beautiful daughter were seen yesterday as they went out for a movie. She took her baby to see The Lion King. The two looked super happy. After opening up to the press, Tamara admitted of suffering from parental separation anxiety. She said that she never said more than six minutes away from her daughter.
For the night out, Tamara wore a casual attire: a black slim dress, a jeans jacket and instead of her iconic heels she picked a pair of trainers.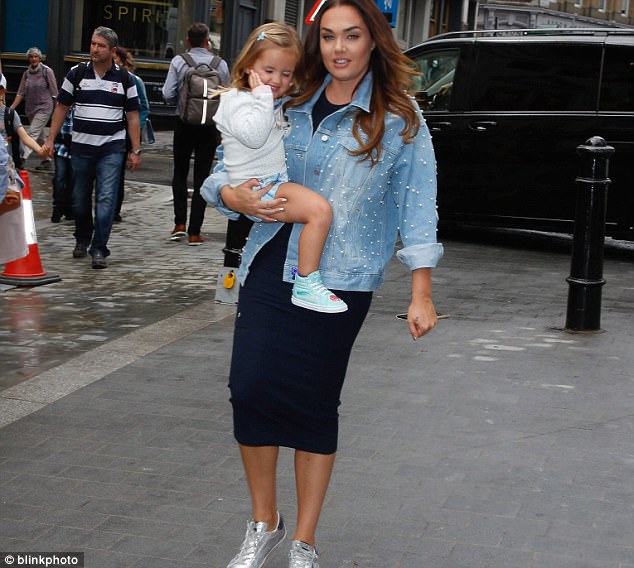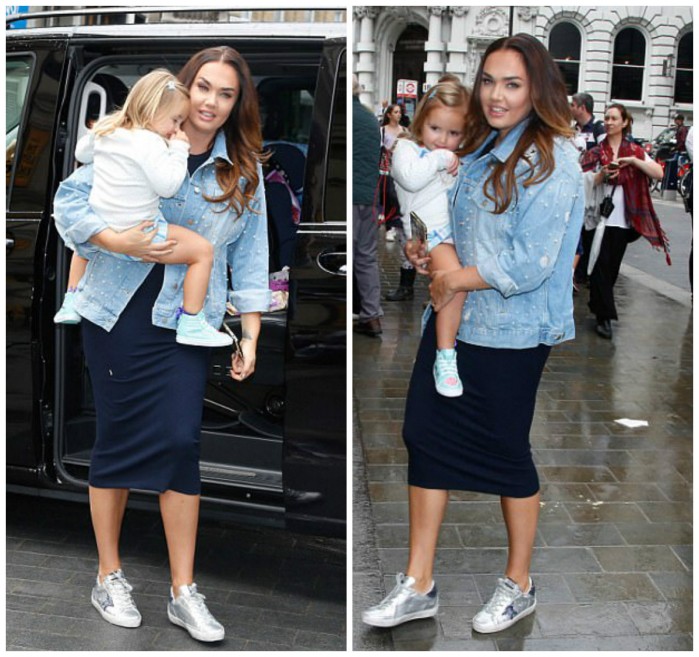 This is a picture of the happy family that appeared in Happiful magazine this month.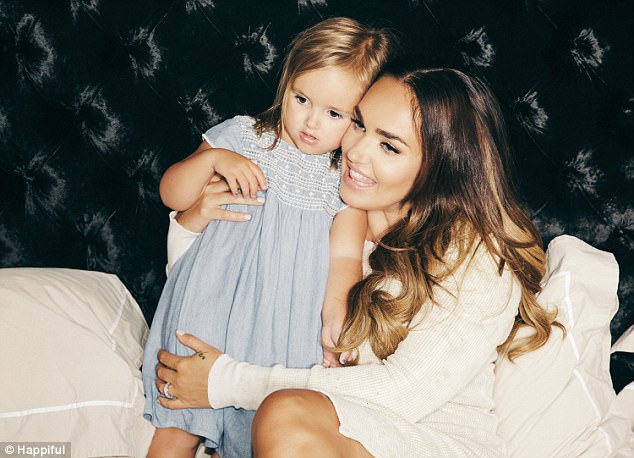 Credit to: happiful.com
Her trainers are from Selfridges and you can pair them with any casual outfit for a pop of edge. I suggest you wear them with a pair of boyfriend jeans and a black top. Add a statement necklace and a mini bag for a more interesting look.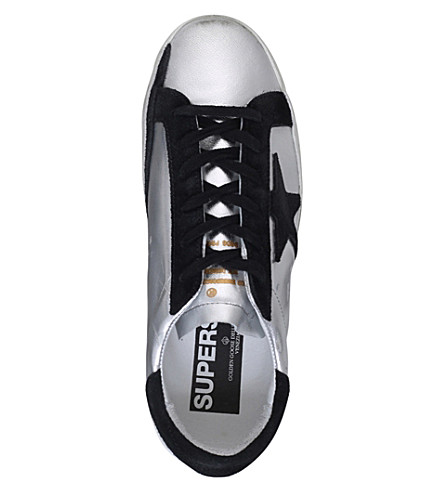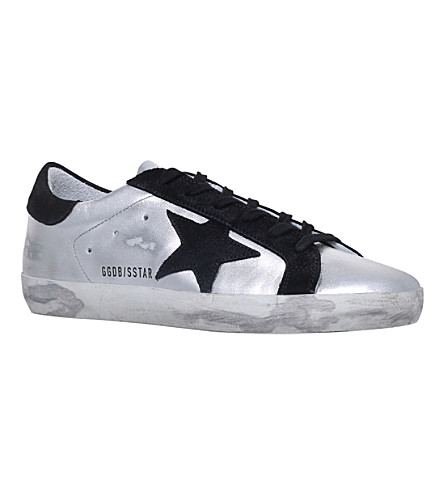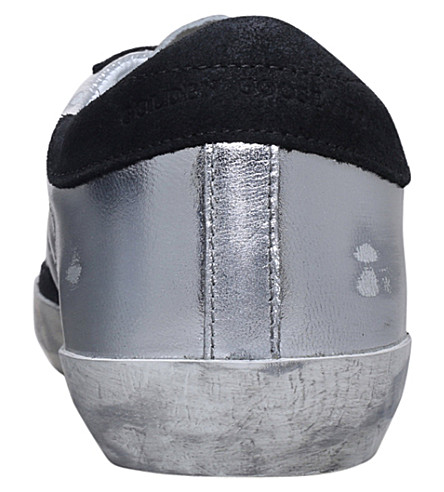 Here is a cheaper option:
Credit to: happiful.com