Tallia Storm attended the T2 Trainspotting premiere in Edinburgh last Sunday. As we can see from the pictures she looked really tanned because she has just come back from an amazing holiday in Barbados.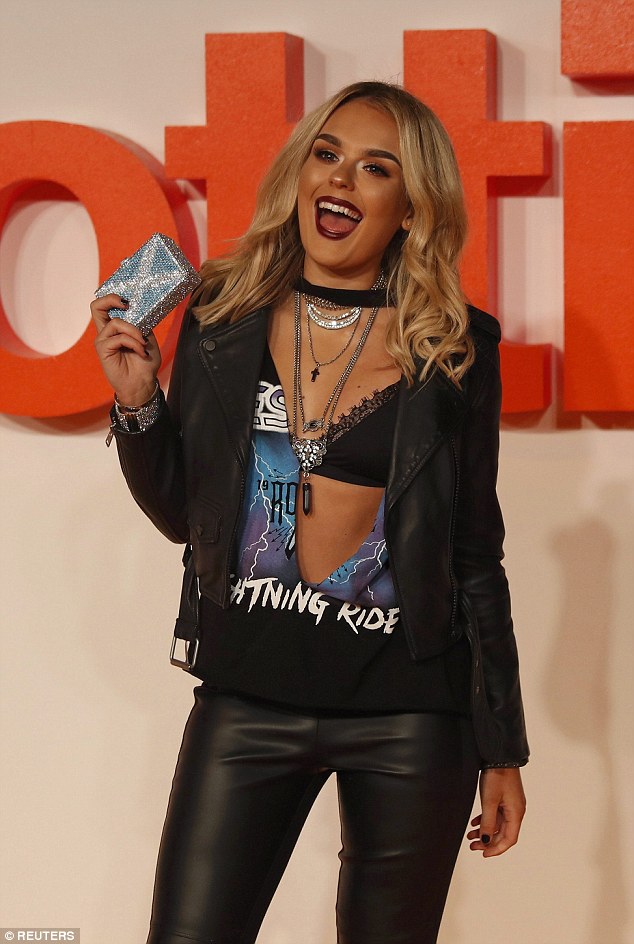 She decided to show off her tan and also her beautiful silhouette on the orange carpet. She really made a glamorous arrival last Sunday! She looked absolutely amazing. She wore a racy black lace bra matched with a ripped T-shirt. Then in combination she wore a pair of leather trousers and also a leather jacket to keep warm in the chilly Scottish weather.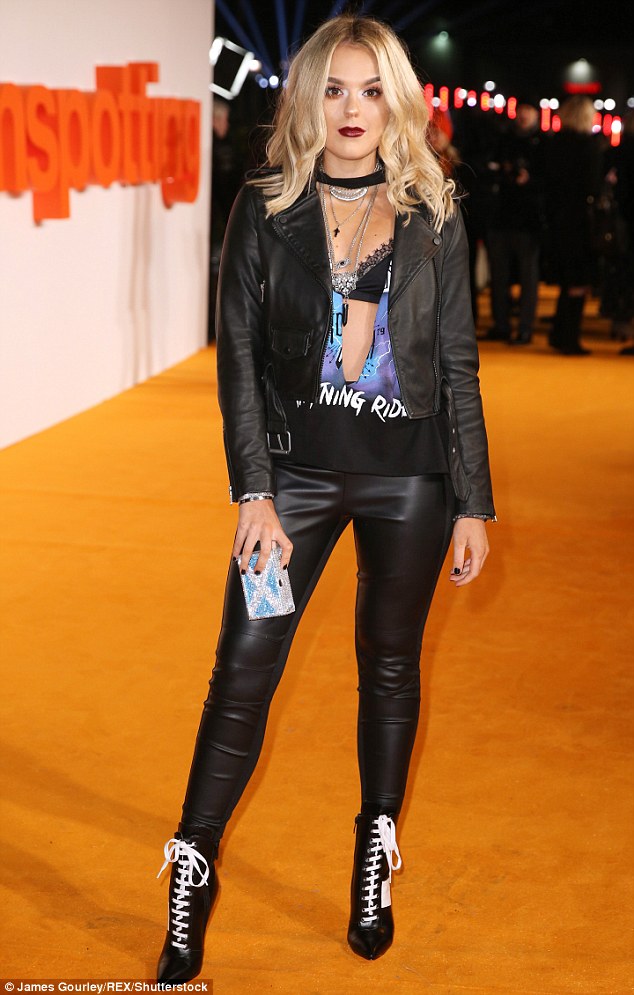 Everything was accessorised with a smattering of silver and black necklaces. The daughter of film director Sascha Hartmann had an amazing outfit for the event! She also had a pariticular pair of shoes at her feet. The boots she decided to wear are by Puclic Desire. These boots are on-trend and gave to her an instantly edgy vibe look.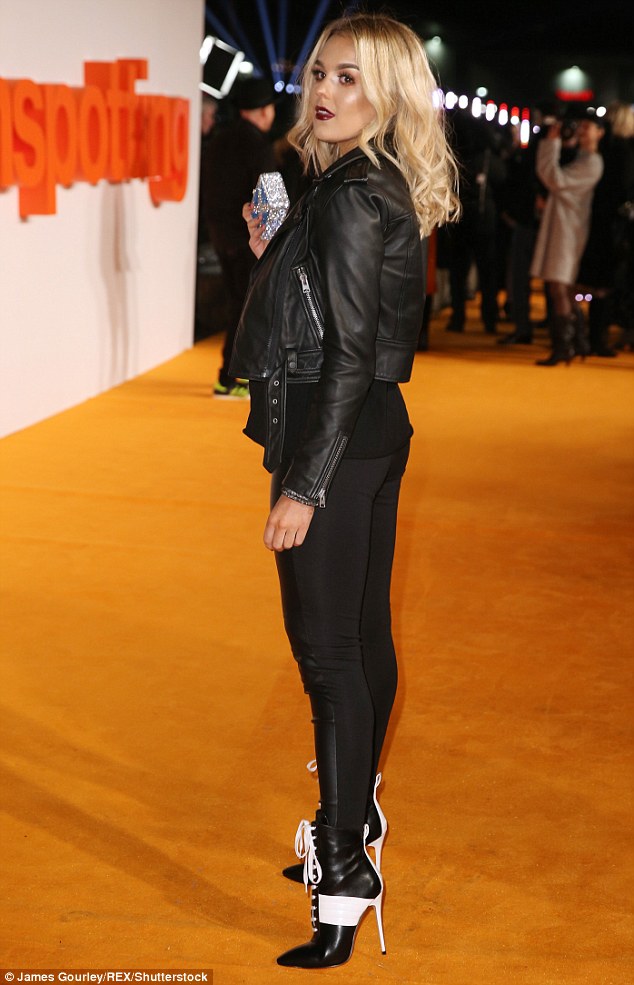 It was thanks to Rihanna that this kind of boots came back in the wardrobe of the celebrities also thanks to her It design for Puma. Tallia Storm had an amazing double leather look. Tallia had her blonde wavy hair down. She posed for cameras happily. We can see that she wanted to show her beautiful tanned skin. During her holiday she posted a lot of pics and snaps for her fans on her social media. This was her first public appearance since her return to the UK.