Kim Kardashian was spotted while she was having a night out with her personal assistant Stephanie Shepard on Saturday.
In the morning of the same day she was the model for the Masterclass with makeup artist Mario Dedivanovic. Mario taught his students his tips and trips while she applied makeup to Kim. For this occasion she had her hair down and center parted. During the evenig she treated herself with an icecream.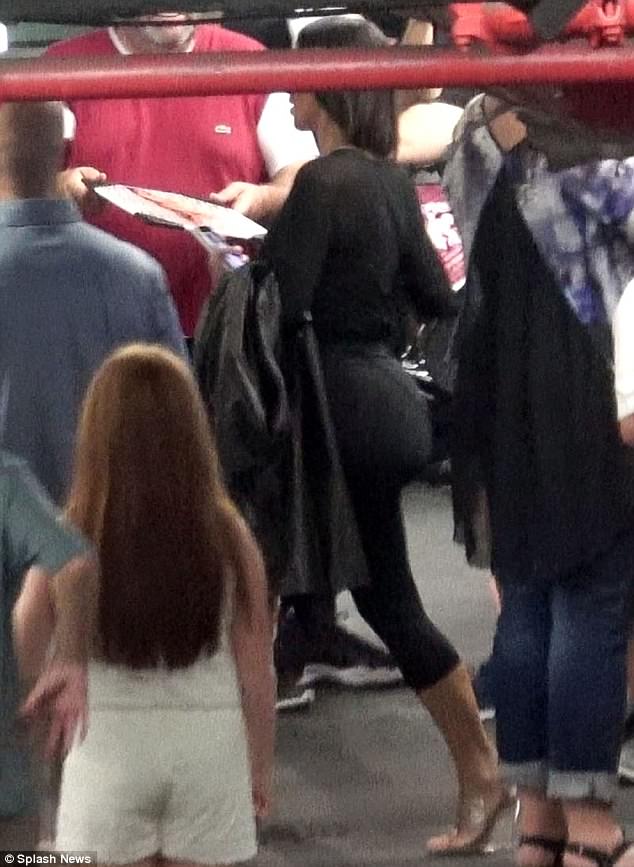 Kim had the same look that she showed off in the morning during the masterclass. She had a fitted black top with curve hugging cropped leggins. But themost important details was at her feet. We all know that Kim is obsessed with shoes. She is the muse for her husband's fashion collection Yeezy. So, this time as other times too she had a pair of shoes of this label: a pair of perspex mules.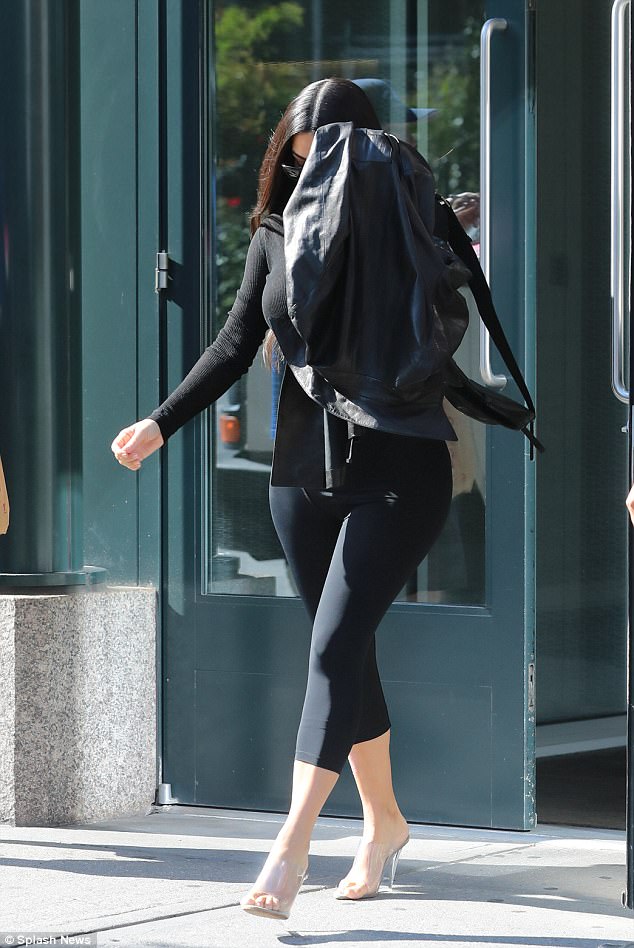 This kind of shoes that are the most important pair of Kanye West's collection are the favourite of Kim. Thanks to her perspex shoes have become a phenomenon. It's time for you to copy her look grabbing your pair. And if the ones of Kim are too expensive you can find some good alternatives.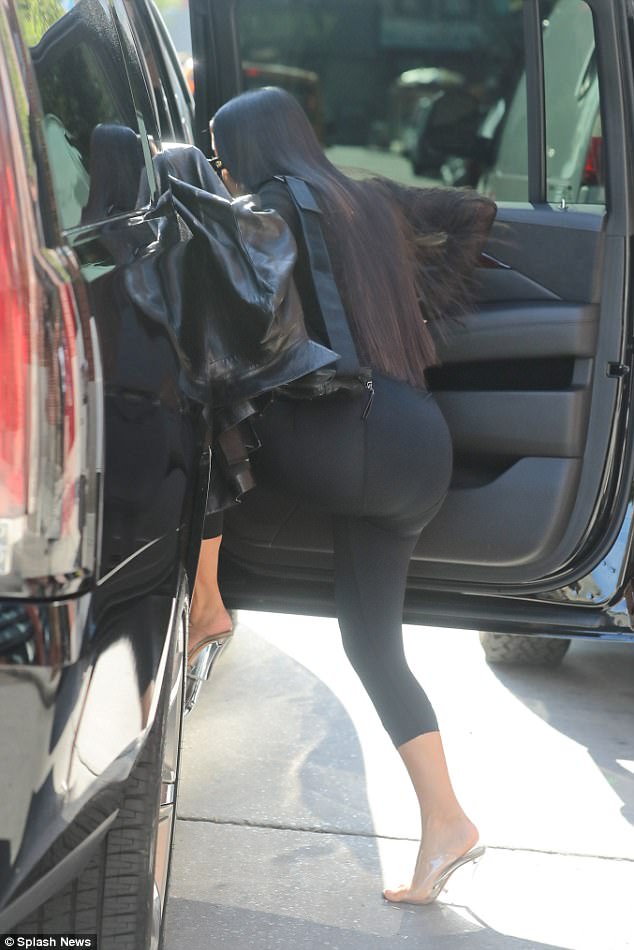 Kim's makeup is always on point as her look! She had defined brows, smokey eye shadow and glossy lips. She posed for pics with Mario after the masterclass. Mario posted a pic with this caption: 'Thank you from Kim and myself to everyone who came today to #TheMasterClass. Love you guys we had an amazing time with you xoxo.
Let's copy Yeezy shoes for less.