She is one of the most famous Mexican actresses of all time. So when Salma Hayek stopped by Spanish-language chat show Despierta America in Miami on Monday, she and the hosts had plenty of ground to cover in their time together. The 50-year-old actress couldn't contain her excitement to catch up with hosts Karla Martinez and Alan Tacher while promoting her latest film Beatriz At Dinner.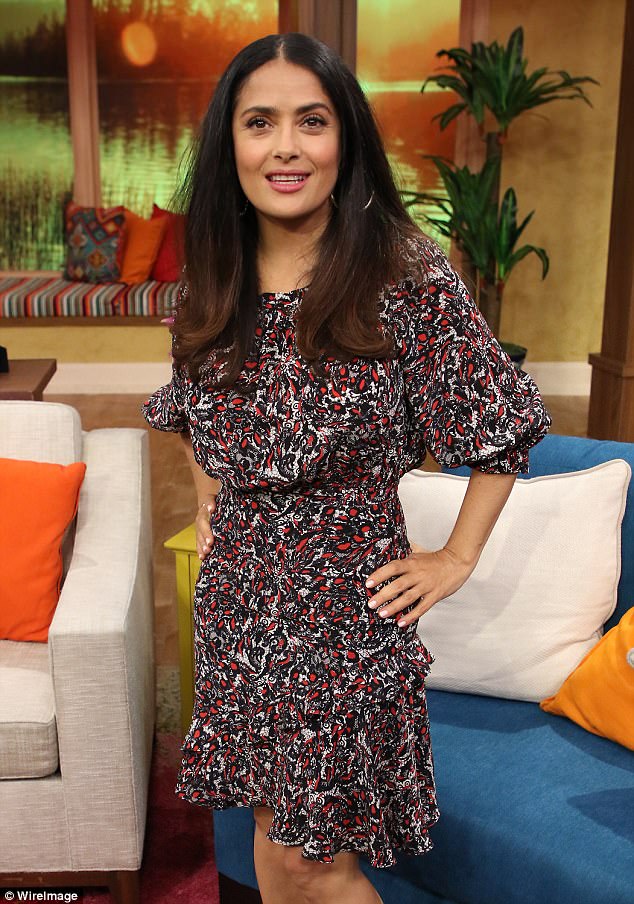 Wearing a loudly printed mini dress with ruffle sleeves and a pair of diamond hoop earrings from Gilan, Salma told a series of funny stories that caused her to use her very emotive skills as an actress.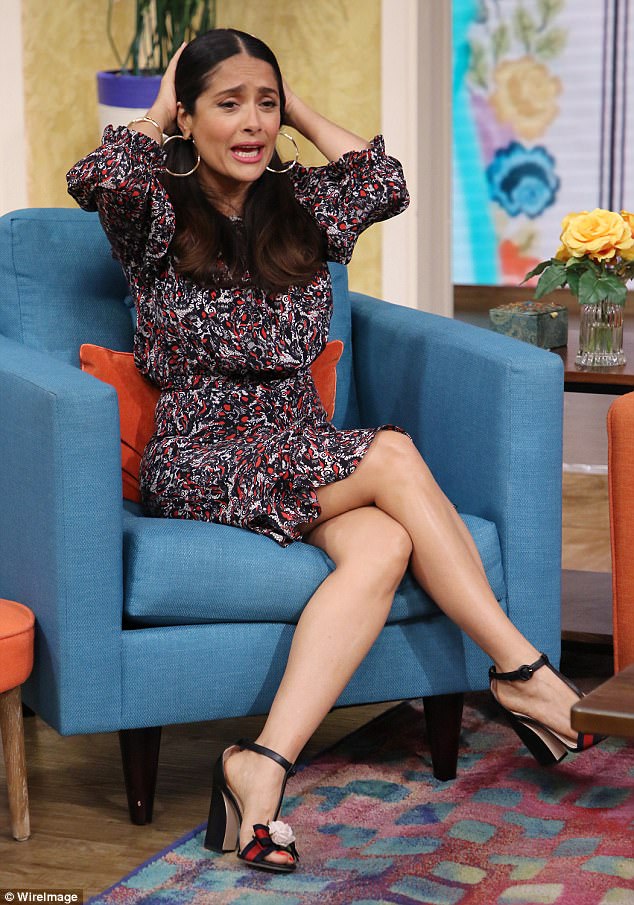 She revealed that on her 50th birthday, she had to film for Beatriz At Dinner and the crew surprised her with a mariachi band. Salma told the hosts that she then pranked a member of the production unit who she heard felt that the mariachi band was a little too stereotypical for Salma's Mexican heritage.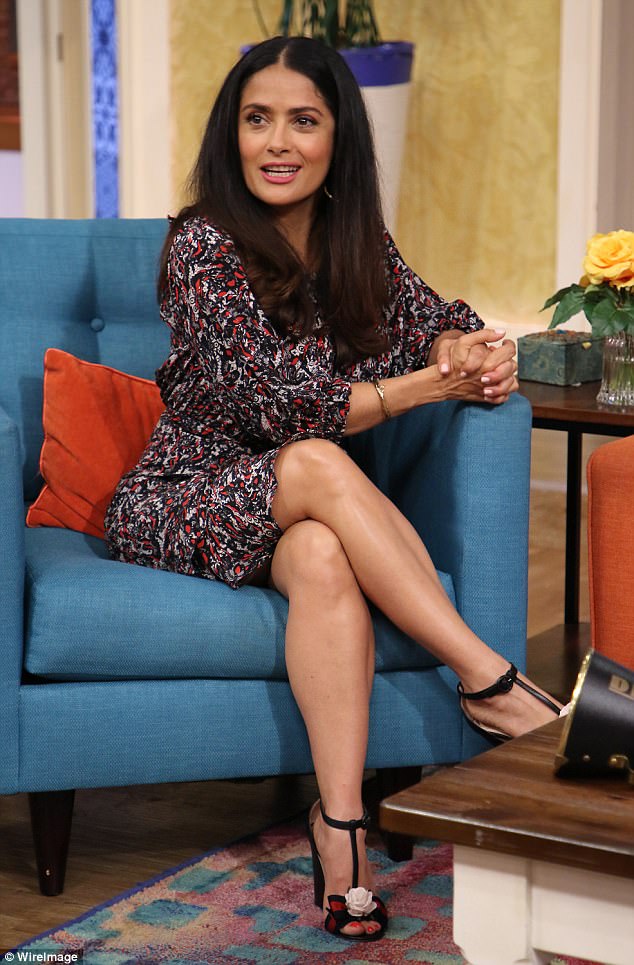 Hayek told Despierta America that she approached the producer, feigning outrage, asking if they were going to have tacos for lunch. After the producer almost came to tears over her joke, she revealed she was just kidding and was happy that they were celebrating her birthday.  Beatriz At Dinner also co-stars Chloë Sevigny, John Lithgow and Connie Britton.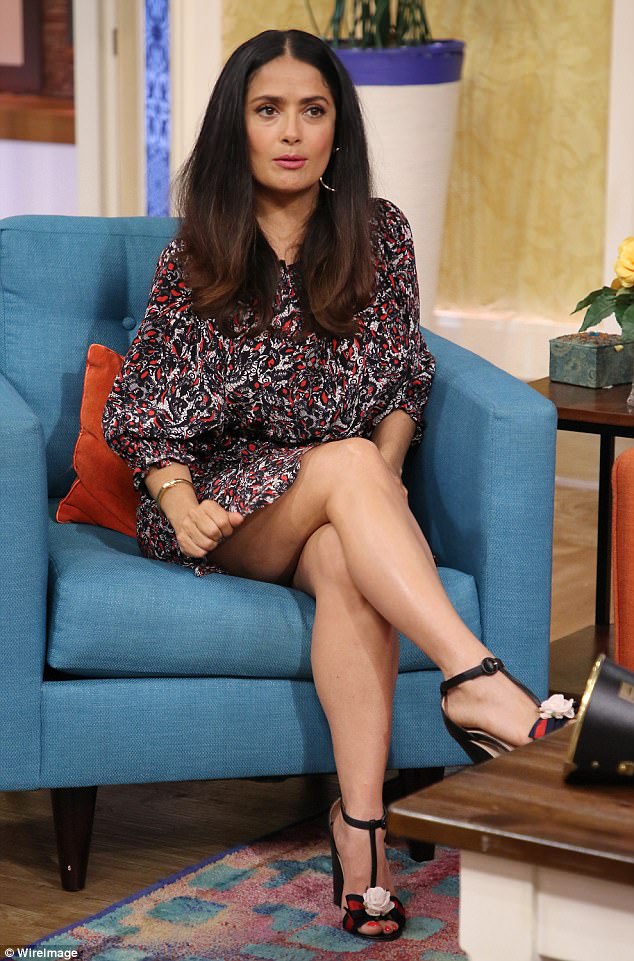 Hayek plays the title role of Beatriz, a Mexican immigrant who practices holistic medicine on a wealthy client, played by Britton, and gets stranded at her house when her car breaks down. Britton's character invites her to stay for a dinner party she is hosting with other wealthy friends.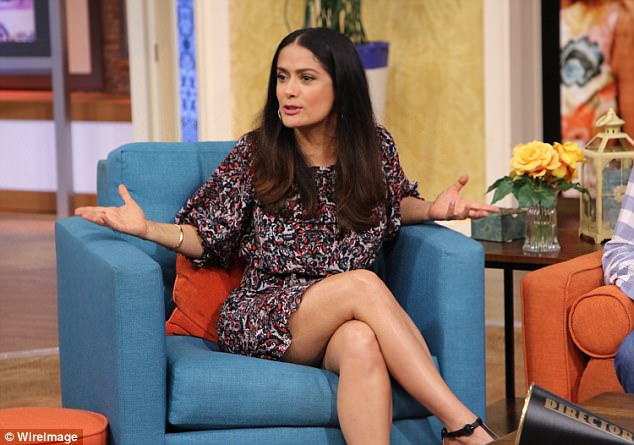 Things quickly turn sour when the guests prod Beatriz with questions about her legal status in the country and discuss other hot button issues at the table. 'She was invited, but she was not welcome,' the trailer teases for the film, out June 9. Beatriz begins to tell a story in the clip, saying, 'When I first came to the United States a long…' But she is interrupted by John Lithgow's character who asks, 'Did you come legally?'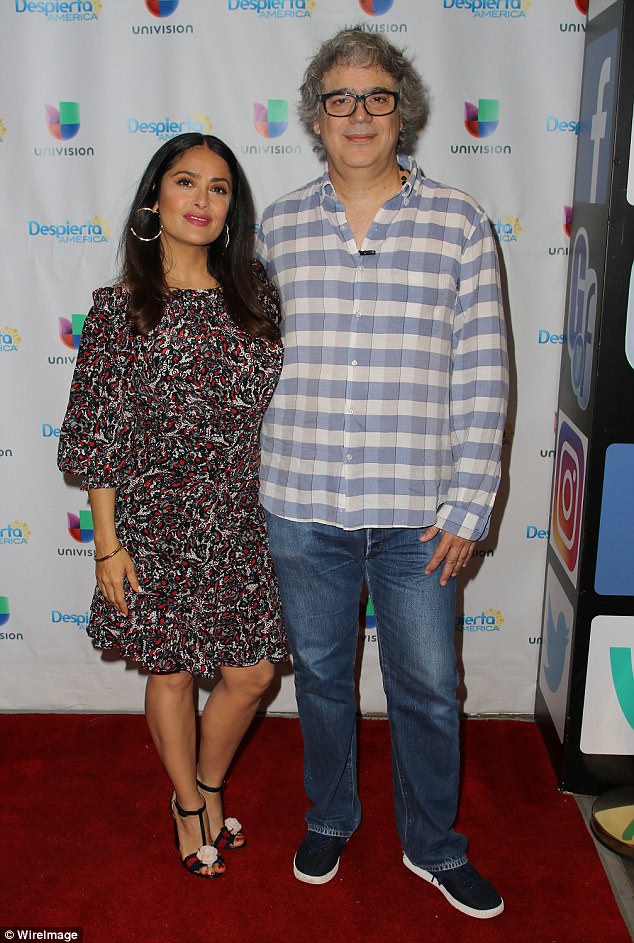 The film's director Miguel Arteta joined her for the TV appearance.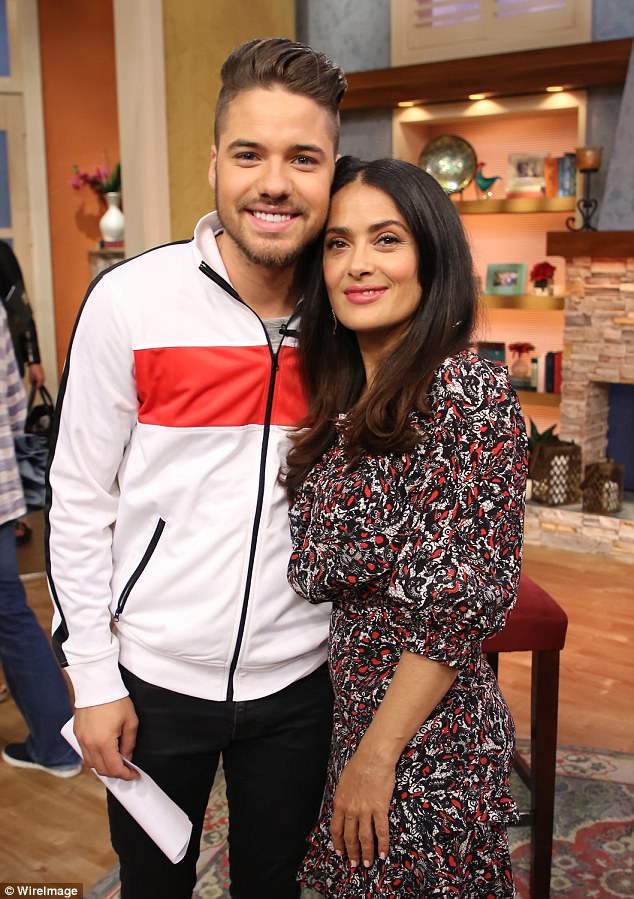 She happily posed with Despierta America co-host William Valdes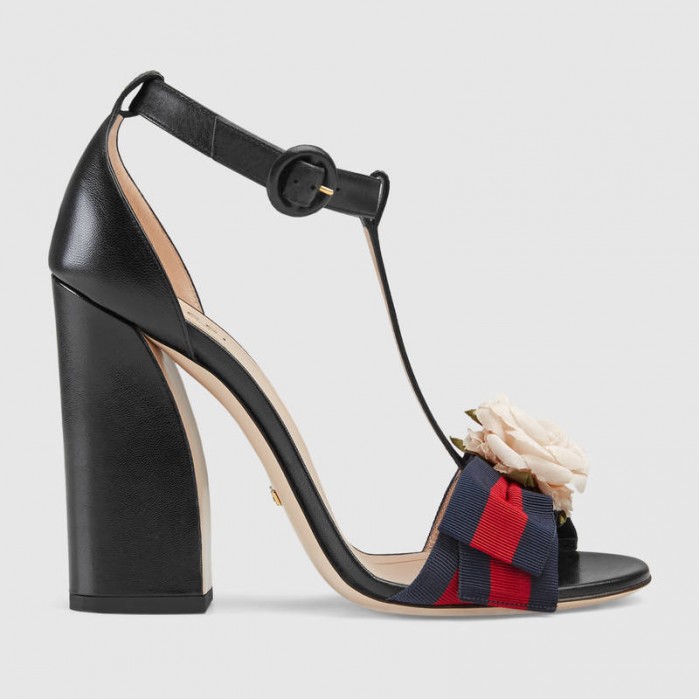 A high heel sandal with blue/red Web bow and silk flower. The Web continues to be an important feature of Gucci's newest collections, here it is paired with a handmade silk flower-a more recent motif associated with The House.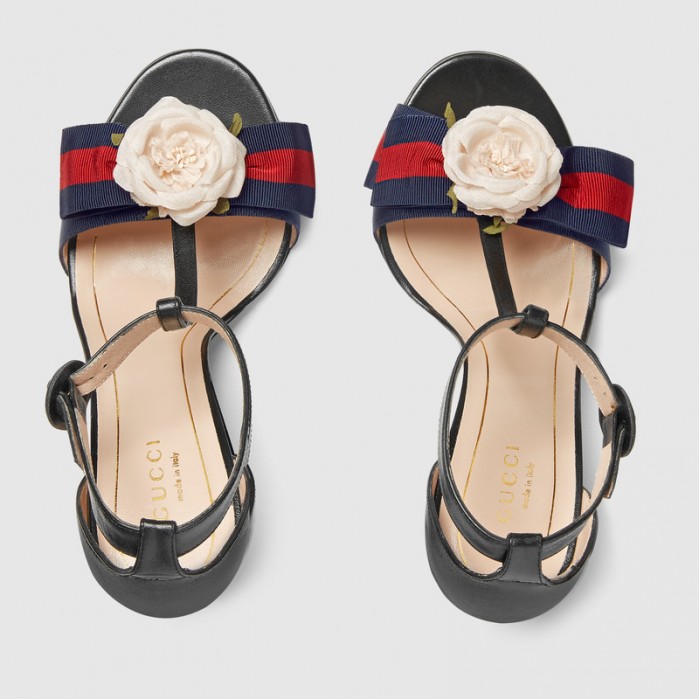 The heeled T-bar sandals are by the fashion house and we love the floral applique and Gucci striped bow that really gave the game away to their origin. The heel looks super high which will lengthen legs, while the chunky design will make them more comfy and (hopefully) easier to walk in too (we can dream).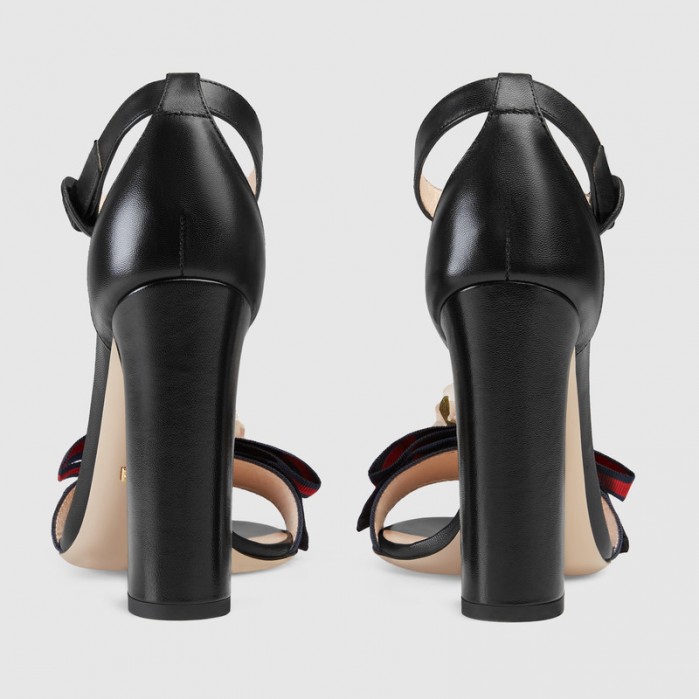 Keen to copy Salma? Click 'Buy' to snap her shoes up now. Alternatively, check out the T-bar sandal options below: