Suki Waterhouse was spotted out on a date with seasoned actor, James Marsden over the weekend. Yes, James Marsden — as in Cyclops of X-Men, the jilted boyfriend in The Notebook, the jilted fiancé in Superman Returns, plus a string of other movies that you probably have already seen.
So, back to Suki. The British beauty was seen hanging out with James at Little Door in LA. It was most likely a casual get-to-know kind of date because the two were dressed in a laid-back manner. Suki, in particular, was just bundled up in a long coat teamed with a pair of low-cut bulky studded high-top espadrilles.
It was hard to figure out what she was wearing underneath, but the shoes were easy to judge. They weren't exactly the chicest, sexiest, or coolest pair in the world. In fact, they were a tad unattractive. Then again, Suki can wear a sack and still look good in it.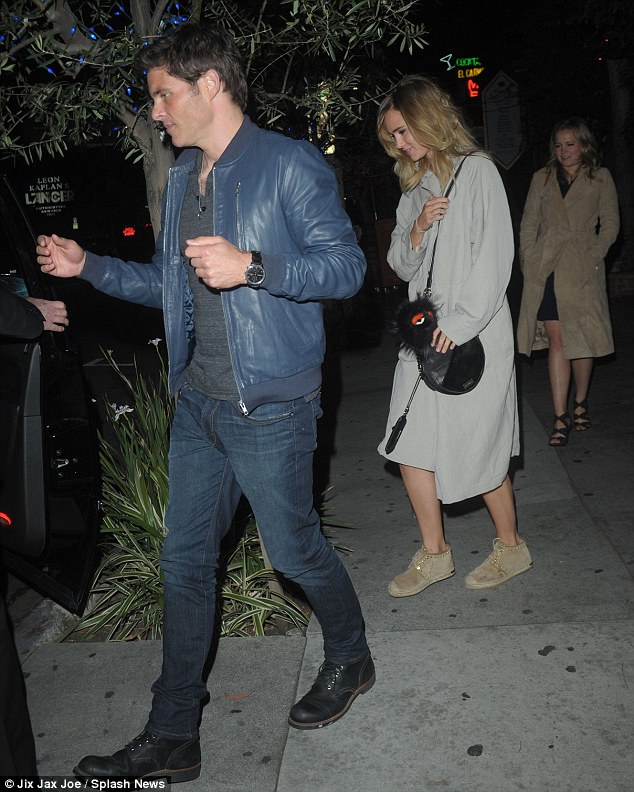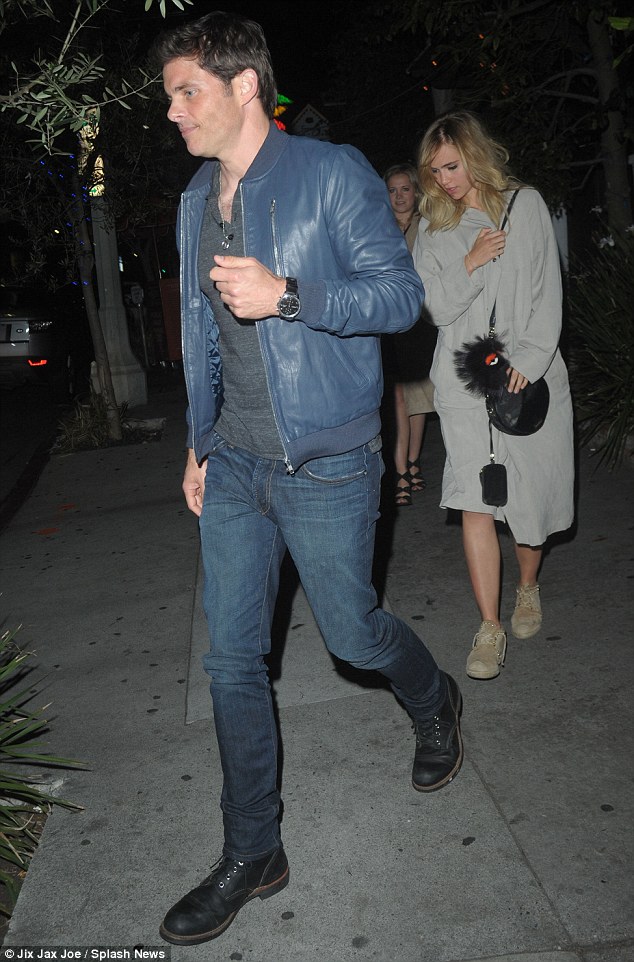 Suki Waterhouse and James Marsden spotted hanging out at Little Door in Los Angeles on April 25, 2015
Hmmm… I guess she has a thing for older men, noh? I mean, he's 41-years old and she's only 23. If you do the math, he's old enough to be her father.
Let's not ponder too much on the age gap and focus on Suki's date-night attire instead. What do you think of her shoe choice?
Obviously, I'm not a fan. I sort of wish she was in a pair of ballerina flats. But maybe if they were styled correctly, I'd have an entirely different opinion. I also can't deny that while the shoes look bulky and in no way sophisticated, they are unique. The gold studs definitely caught my attention. Any idea who made the pair?
I'm thinking Chanel, but I could be wrong. The bottom portion looks like they're crafted from jute material, while the front feature faint cap- toe sections similar to the ones you see on Chanel slip-ons.
I tried locating them online but couldn't find any details, so I went ahead and searched for something similar instead. Here's a low-top option from ASH. Now I wouldn't mind wearing these: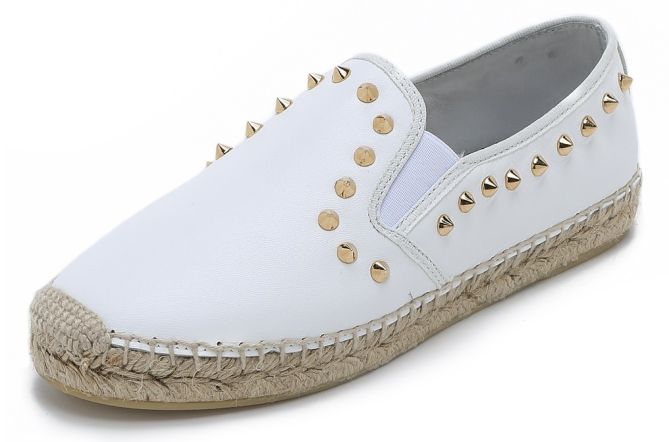 ASH Zest Slip-on Espadrilles, $195
If you're a woman who prefers designer labels, you may consider these studded black high-top espadrilles from Saint Laurent instead: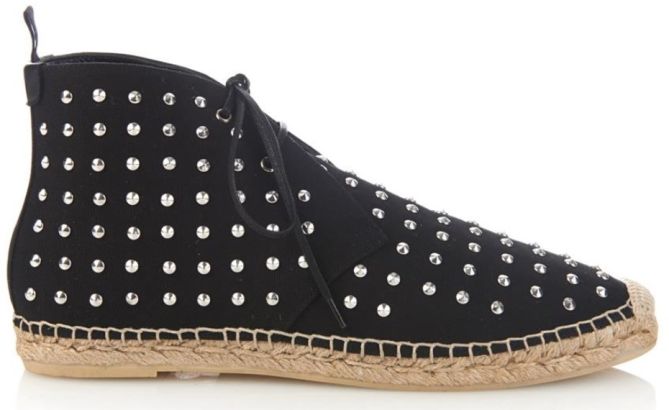 Saint Laurent Studded Canvas High-Top Espadrilles, $795