I'm not a big cowboy boots fan, but Kendall just made me re-think that after I saw her step out in a pair while shopping at Barnes & Noble over the weekend. The model looked perfectly chic as she styled her boots with black skinny jeans and a black long-sleeved top. She accessorized the combination with a studded belt, a black choker, some dramatic eyewear, and a Celine Nano bag. In a nutshell, Kendall looked amazing.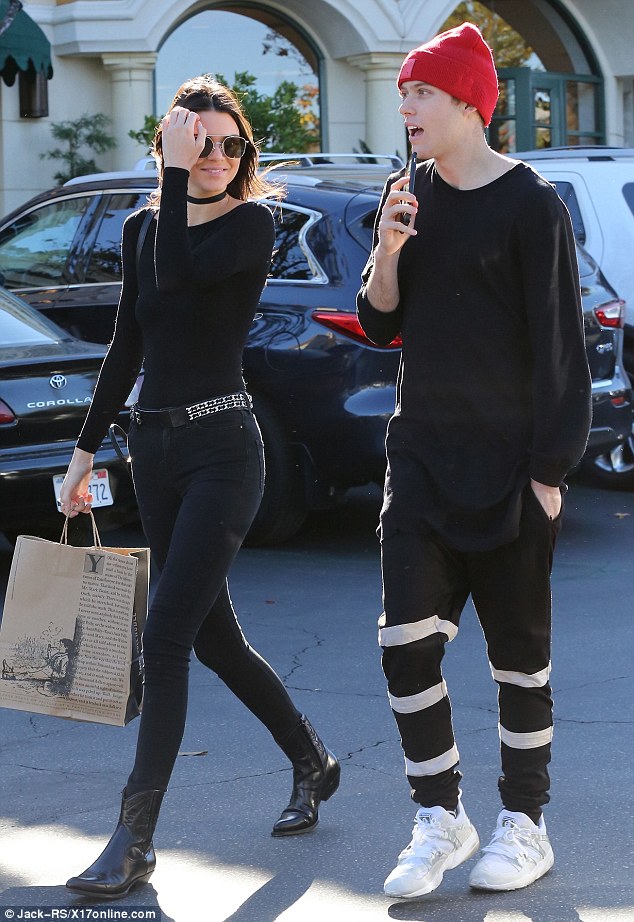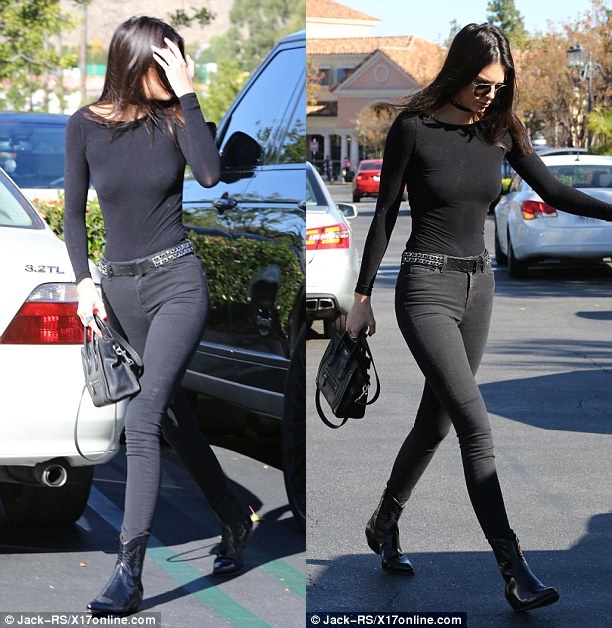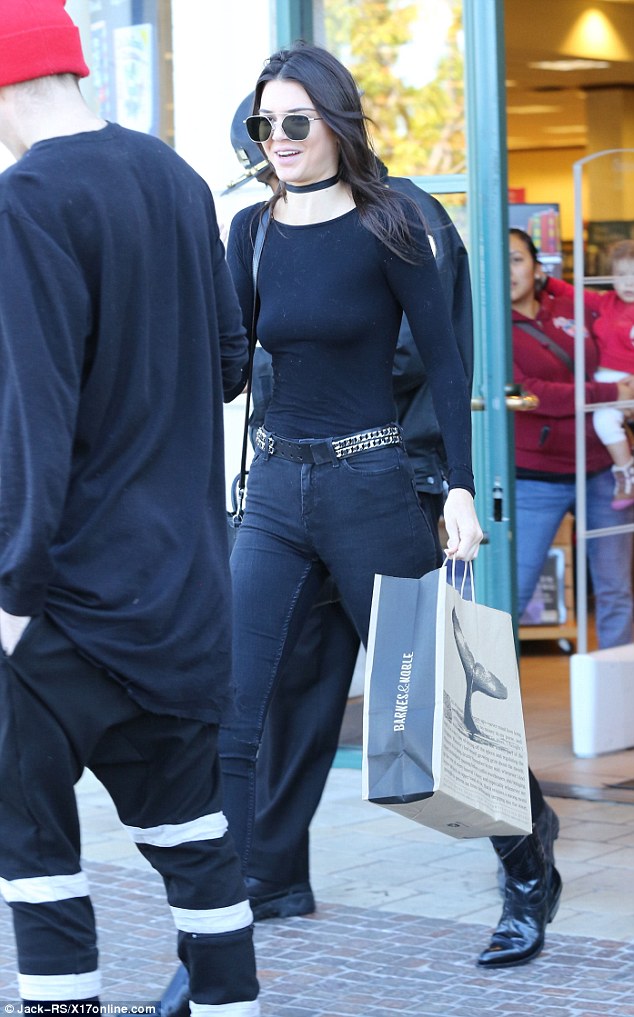 Kendall shops at Barnes & Nobles in Los Angeles while decked in cowboy boots, December 13, 2015
Doesn't she look fabulous?
I like how she made the boots less, well, cowboy-looking. By styling them will all-black pieces, she looks more elegant instead of hardcore Western. Not that there's anything wrong with Western fashion, of course.
If you want a fresh way to style your cowboy boots, take a cue from Kendall here and wear them with fitted black separates.
Kendall's top is from H&M (sold out) while her sunnies are from a label called Ahlem. You can purchase the eyewear online. The pair retails at a whopping $450.

Ahlem Concorde Sunglasses, $450
As for Kendall's cowboy boots, they're from Saint Laurent. The "Santiag" feature detailing along the shafts and vamps. They also come with pointed toes and tapered heels. Here's a look at the pair: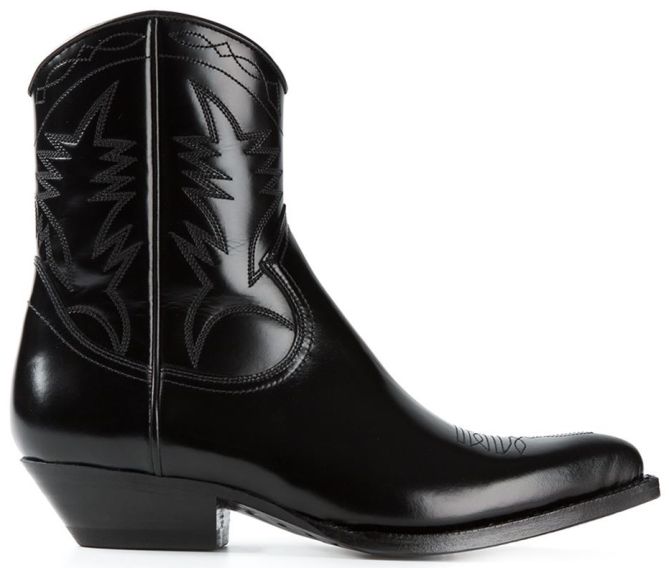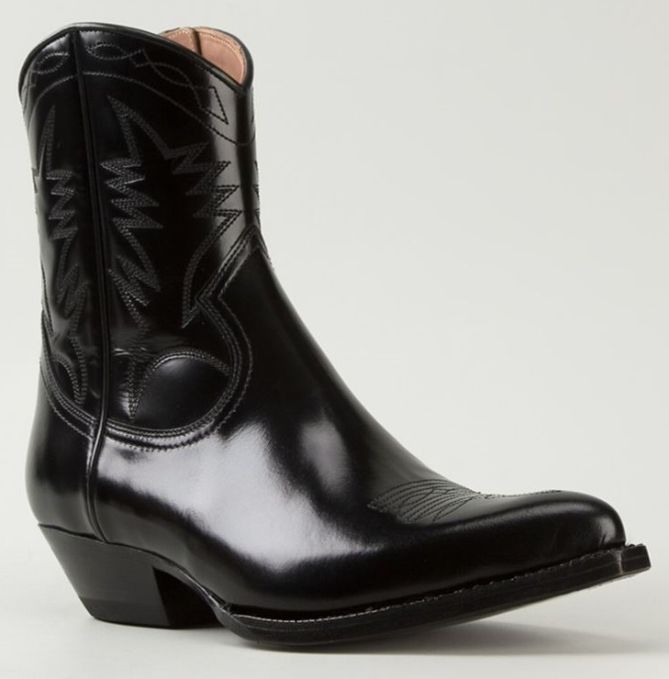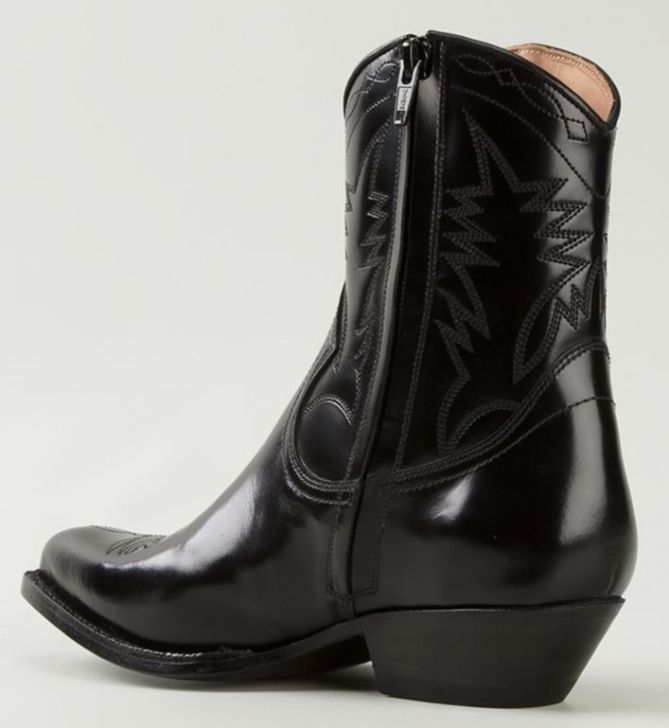 Saint Laurent Santiag Boots, $1195 (sold out)
The boots are no longer available online, but you're free to search for them in stores. You may also consider grabbing less expensive subs or dupes if your goal is to steal her look on the cheap. Try these boots from Frye: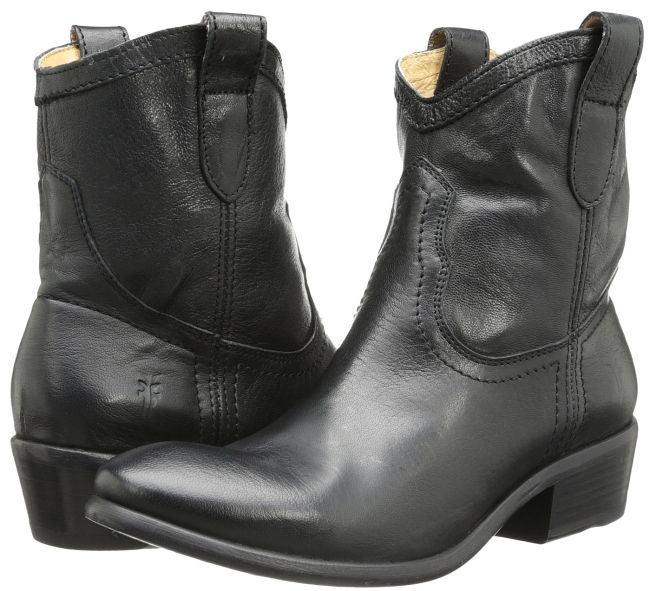 Frye Shortie Boots, $348