Selena Gomez was spotted after a gym session in Los Angeles.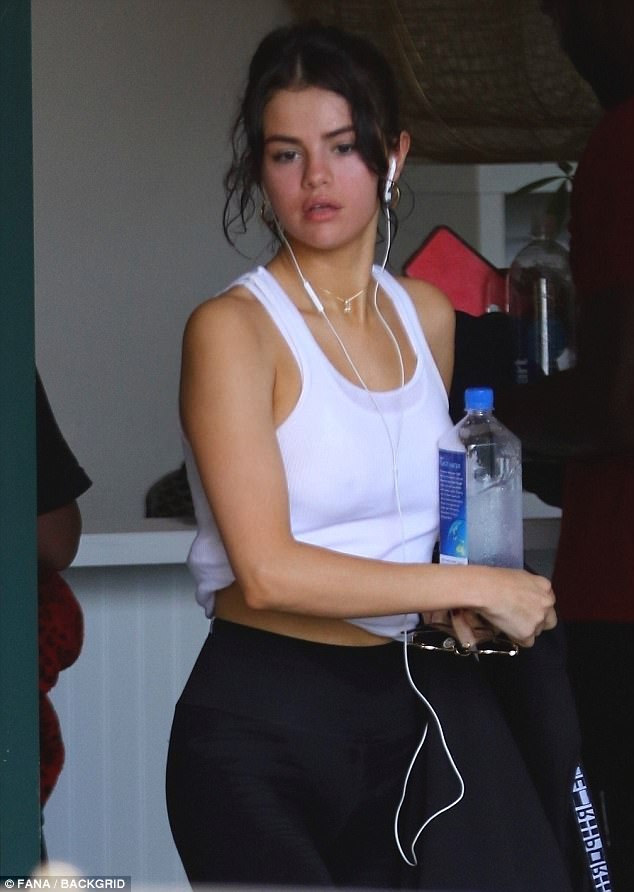 She looked stunning and shining even if she spent some hours at the gym. In this period she is really enjoying meeting her ex Justin Bieber. They are in love again. The singer and actress said that he pursued her for months before getting back together. She broke up with the musician The Weekend. She was spotted after her work out session with her messy hair pulled back into a bun. She had a bottle of water in her hand and the music going with the headphones. She showed off her toned arms wearing a white tank and also her legs deciding to wear clingy yoga pants.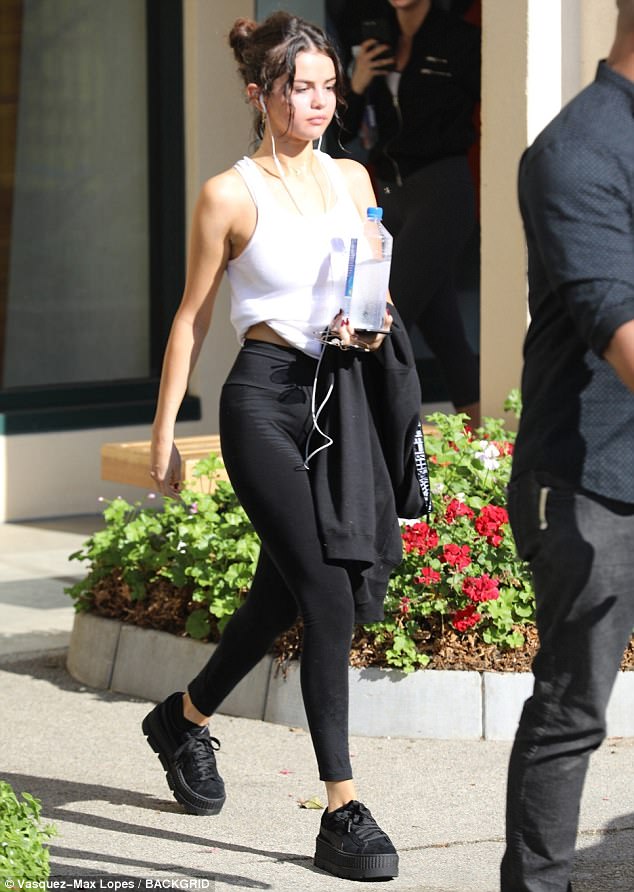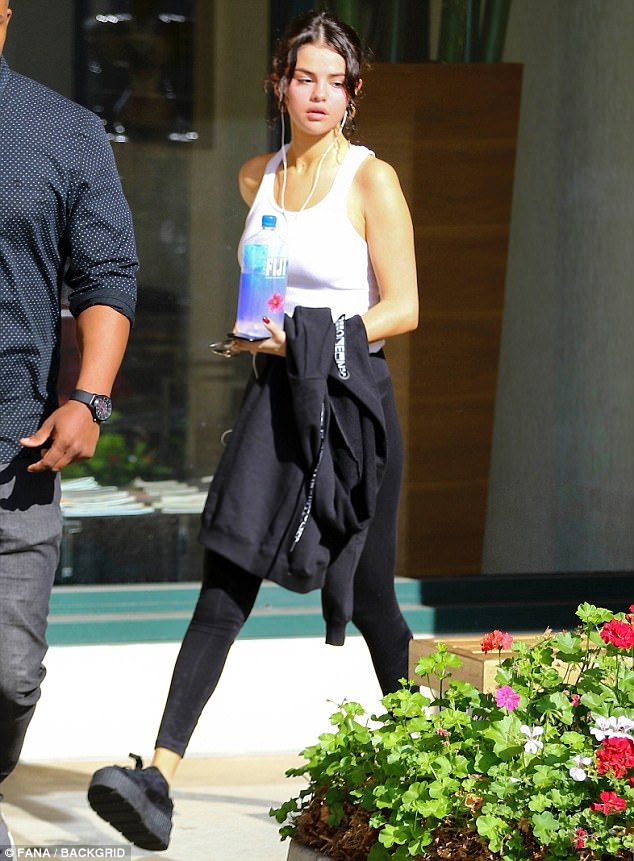 At her feet she had some strange shoes (strange to go to the gym) but really stylish. She had the Puma x Fentry collection that have luxe black velvet on a ribbed rubber platform that are sporty  but chic at the same time. They are all black and they are perfect also to go at work or for hanging out. Furthermore the chunky sole lengthen the legs. Unfortunately, they are sold out but you can still find them in some websites. Or, if you prefer to copy Selena Gomez's style for less you can decide to buy some good cheaper alternatives.
She arrived at the gym in incognito wearing leggings and a hoodie. After the gym she went at Alfred Coffee-Kitchen in studio Citv after. At this time she had a ponytail. She bought some bottles of juices and an iced coffee, maybe somethig to share with her love?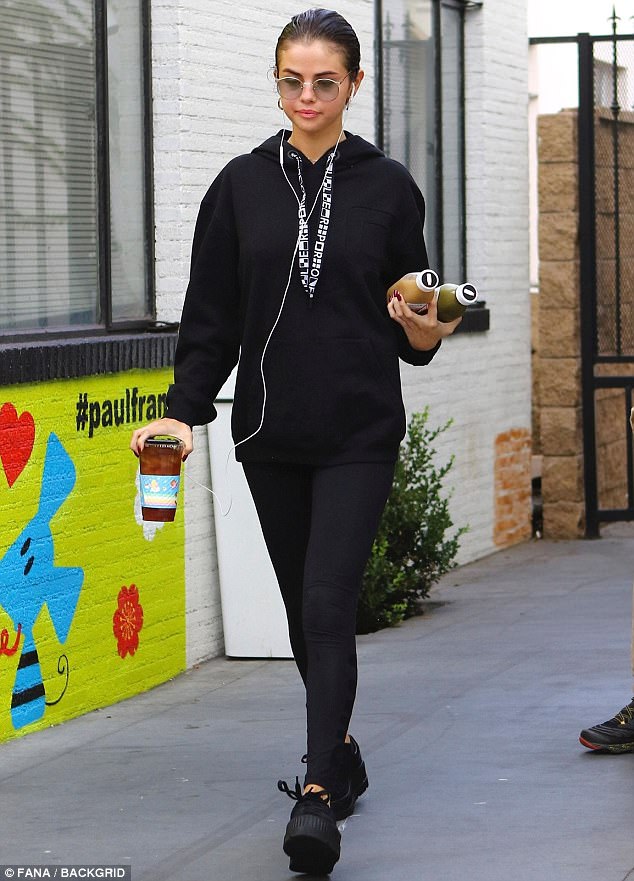 The US Weekly confirmed they are officially back together. Selena ended her previous love story amicably, without any drama. Some friends told that she has always been in love with Justin. They had a very roallercoaster love story. They started dating in 2010 and they endured an on and off relationship. Maybe something has changed after her healthy problems, she is dealing with Lupus and she had a kidney transplant this summer. Anyway, we are happy for them!
Let's copy Selena's look.