When I think of over-the-knee boots, I think of Stuart Weitzman. The label has become synonymous to the style all thanks to the "Highland", "Lowland", and "5050". I'm 100% certain fashionista on the planet has a pair in her closet. And because this is the case, I thought it would be fun to do a little bit of showdown today.
By some sheer coincidence, two famous faces were spotted sporting the Highland boots on Friday. Nicole Scherzinger wore her gray boots with a pink ruffled dress as she completed some X-Factor duties in London, while Ashley Tisdale wore the black version with a striped mini-dress when she attended the Selena Gomez concert held in Los Angeles on the same day.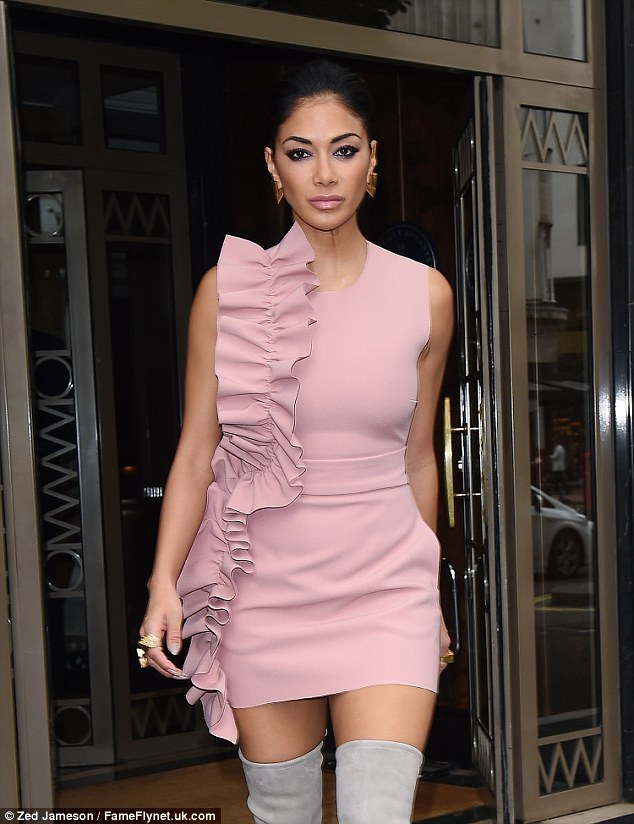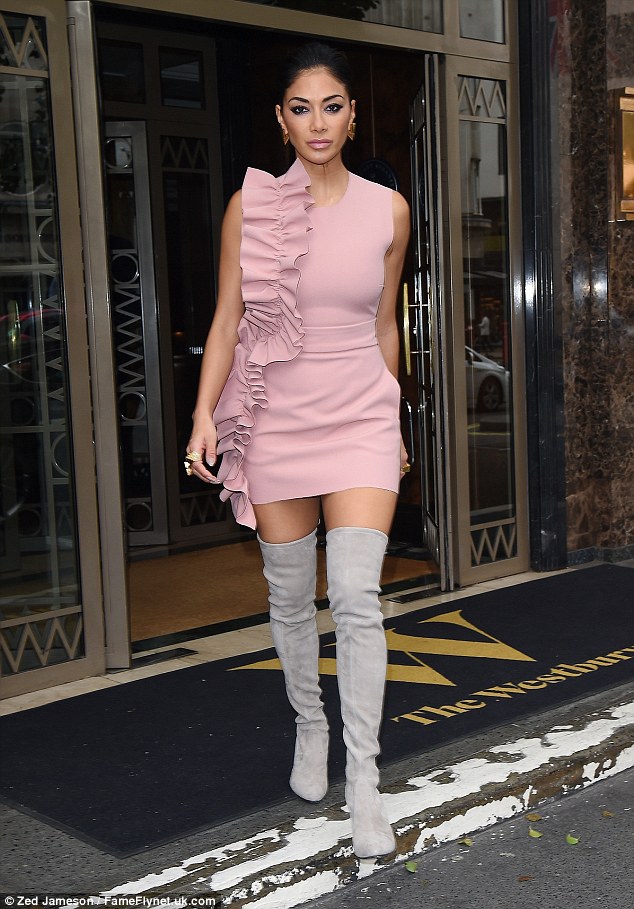 Nicole Scherzinger performs her judging duties for X-Factor in London on July 8, 2016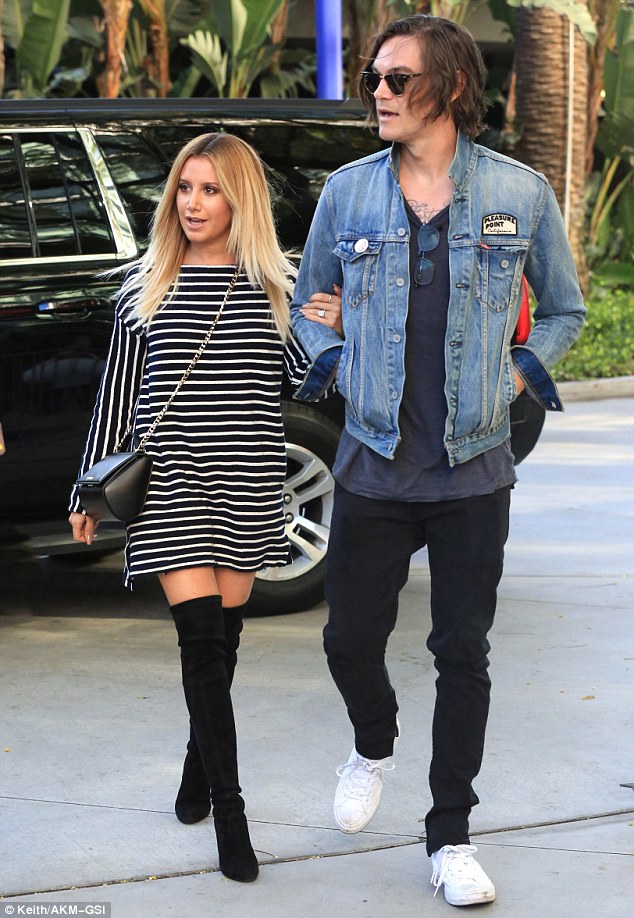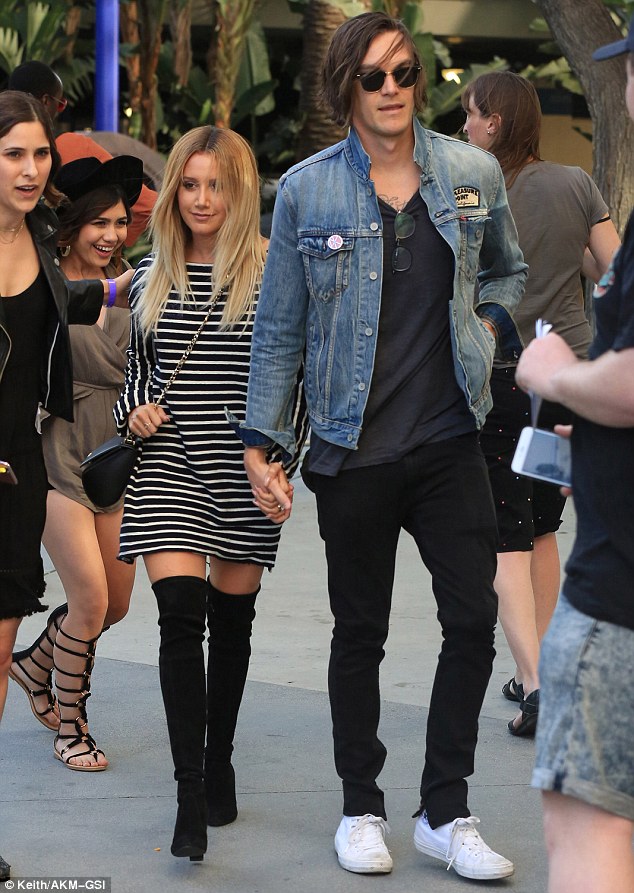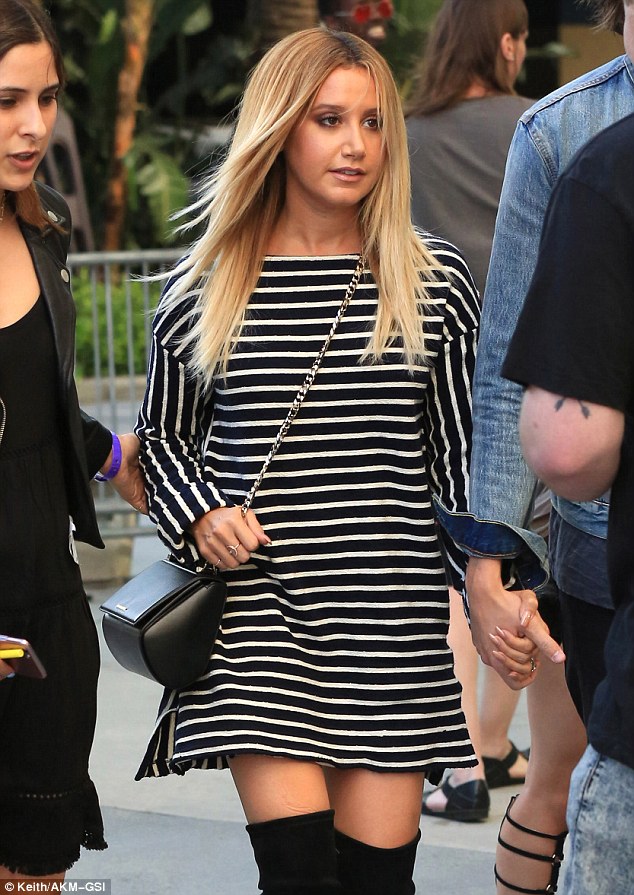 Ashley Tisdale and husband Christopher French head to the Selena Gomez concert held in Los Angeles on July 8, 2016
So the question is obvious here: who wore her Stuart Weitzman Highland boots better, Nicole or Ashley? Whose fashion sense do you prefer?
I'm leaning towards Ashley's attire. What about you?
If you're more into Nicole's frou-frou take on the boots, then be sure to check out her dress over at FarFetch. It's by MSGM, and it retails at an accessible $294: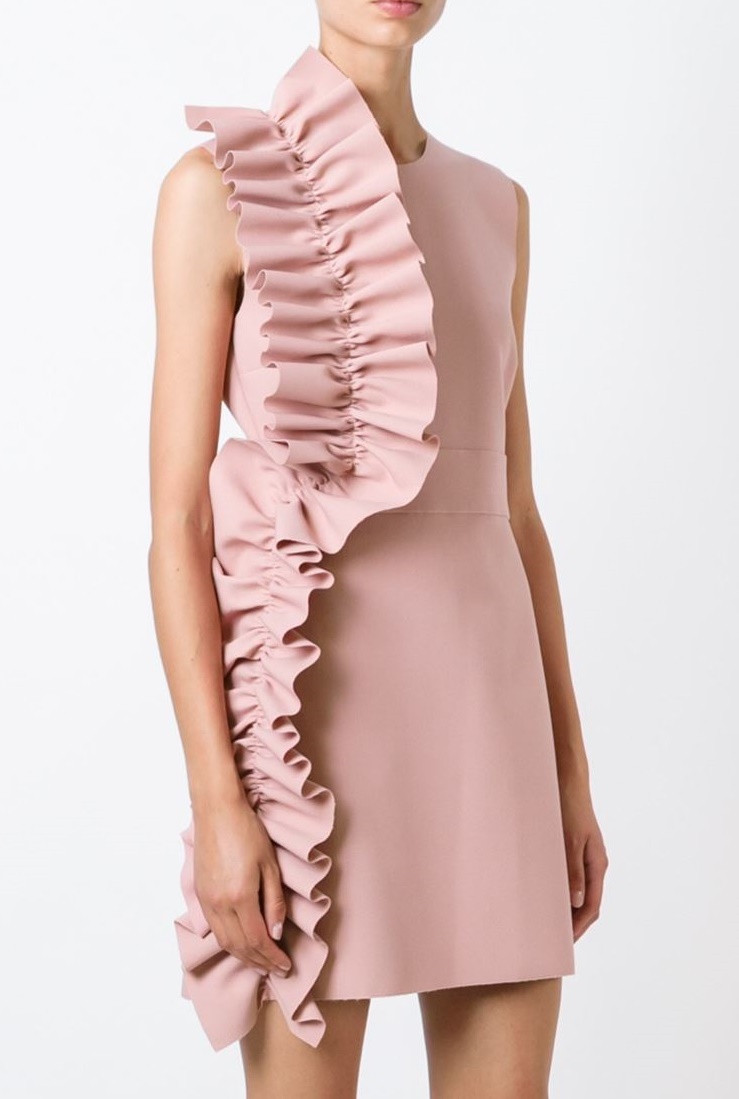 MSGM Sleeveless Ruffled Dress, $294
The Highland can easily be purchased online at several retail stores. Below are Ashley's black suede and Nicole's gray suede for reference. They feature 4-inch-tall heels, 25-inch-tall shafts, and leather ties at the opening. They retail at a pricey $798, but with such a timeless design, I would say they're worth it. Would you agree?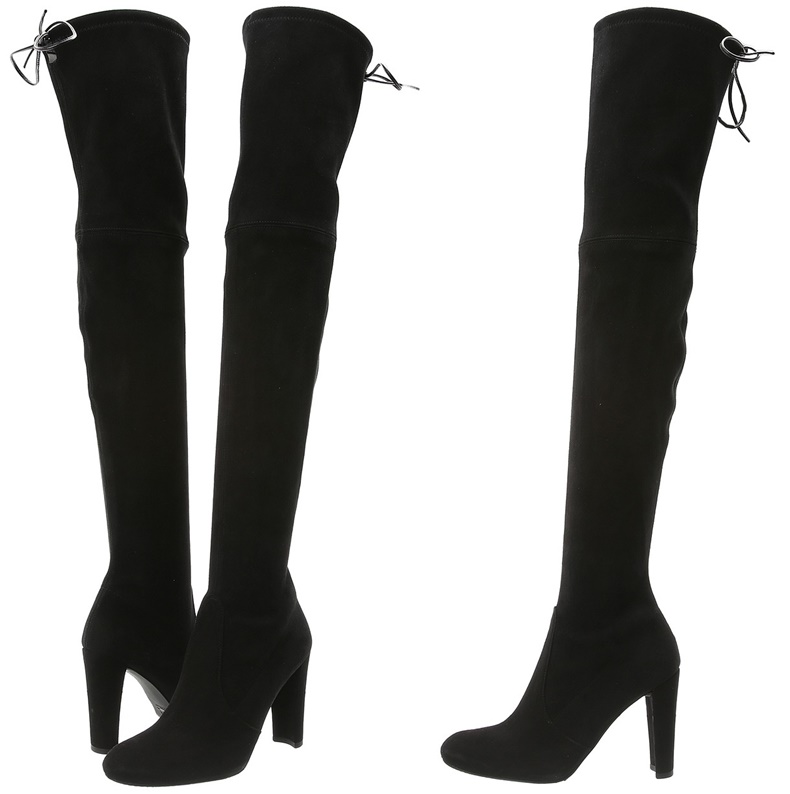 Stuart Weitzman Highland Boots in Black Suede, $798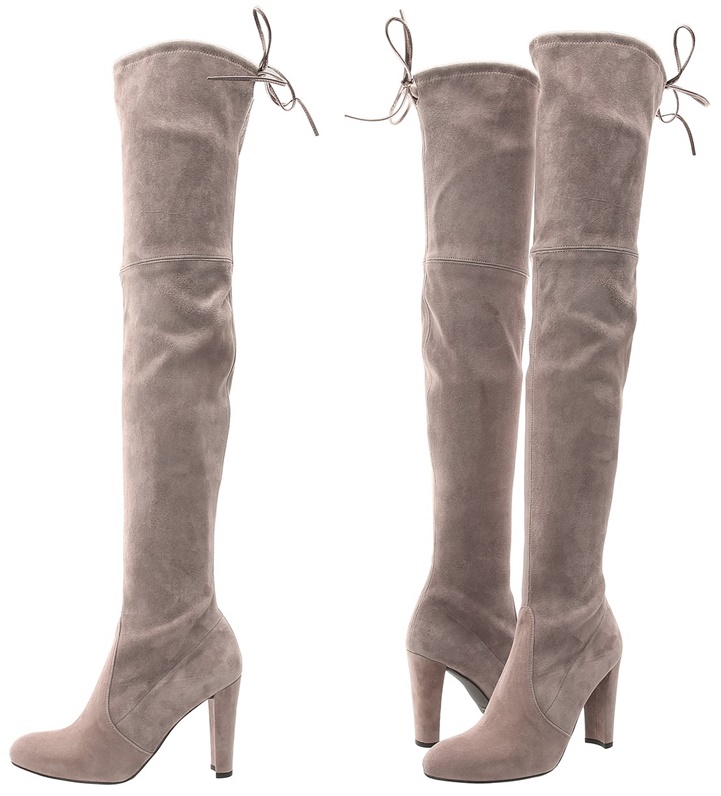 Stuart Weitzman Highland Boots in Topo Suede, $798