Kendall Jenner decided to treat the world to a view of her bare legs on Thursday. The reality star with a modeling side gig donned a pair of short shorts for a shopping trip in Beverly Hills. She paired the denim cutoffs with frayed hems with white ankle boots.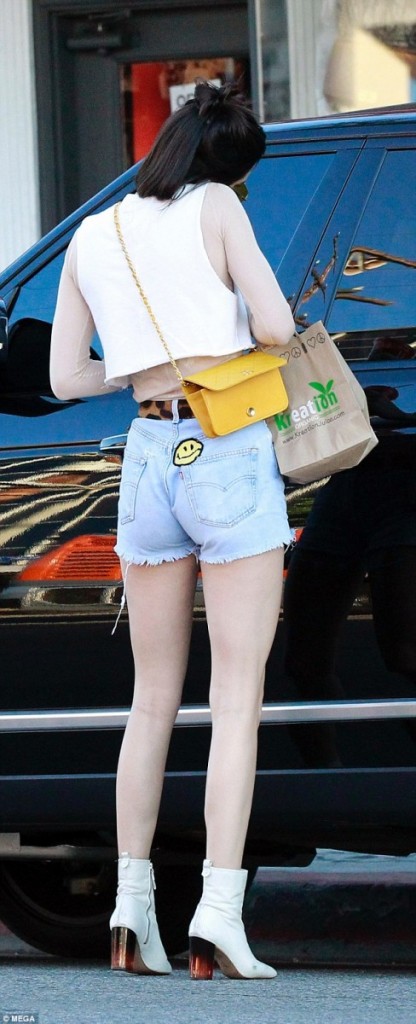 Kendall added a wide belt with gold buckle and a white sleeveless crop top over a long-sleeved sheer number.
She walked with a small mustard-color purse slung across her body on a gold chain. The Keeping Up With The Kardashians castmember tied the front of her dark hair into a messy topknot and left the rest of it loose.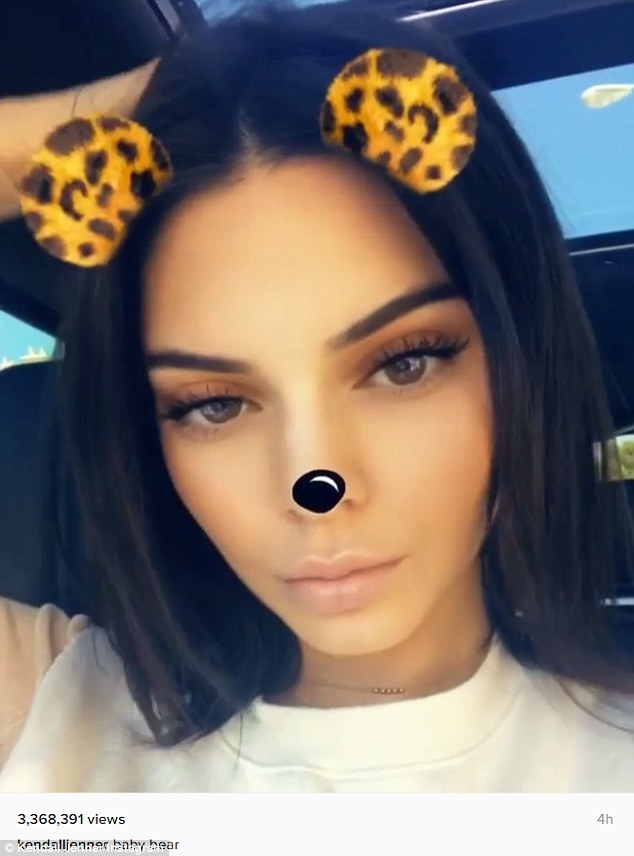 Kendall's arched brows were penciled in giving her a somewhat surprised expression. Her eyes were rimmed with mascara and she wore a touch of blush and red lipstick. She also shared an Instagram selfie Thursday showing her behind the wheel of her car with leopard ears and a black button nose. She captioned it: 'Baby bear.'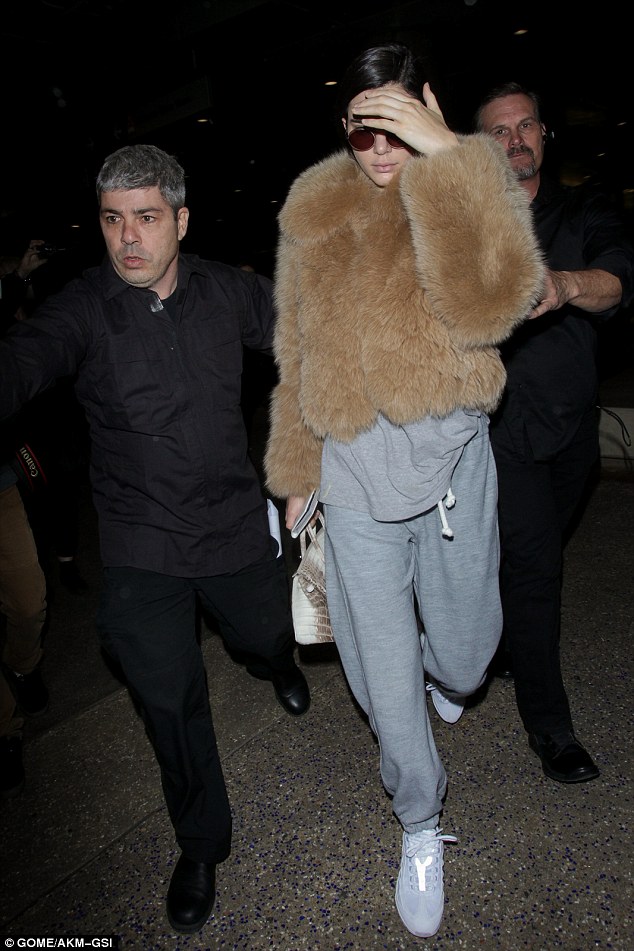 The daughter of Kris and Caitlyn Jenner and older sister of Kylie Jenner returned stateside from France on Tuesday night after Paris Fashion Week. She'd touched down in LAX in a fur jacket over a  gray tee and baggy gray sweatpants and accompanied by two bodyguards. Kendall, whose parents are Kris Jenner and Caitlyn Jenner, had  on a gray t-shirt and baggy gray sweatpants under the fur. She carried an alligator skin purse and wore her dark hair tied back from her face. Despite looking like she didn't want any attention, she did peek up above her shades at the people around her as two bodyguards cleared the way for her.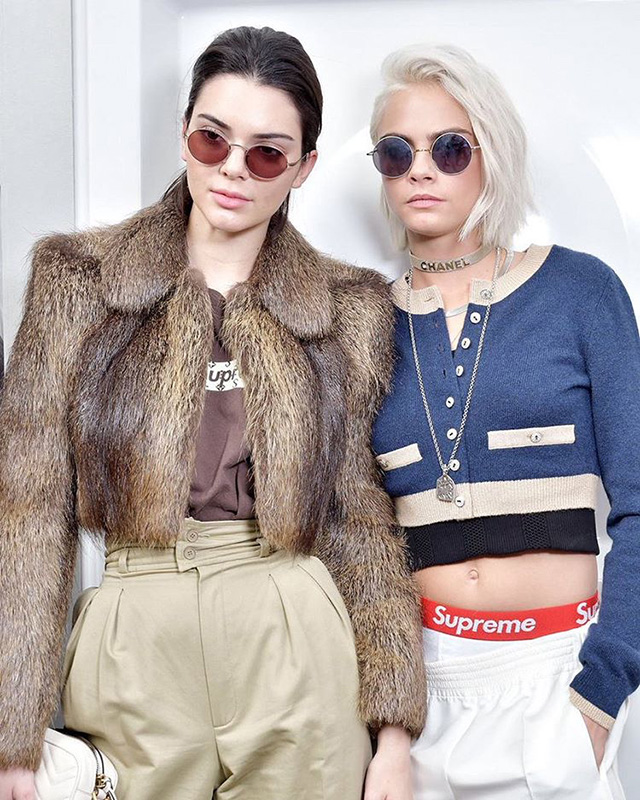 Kendall Jenner and Cara Delevingne Kill It in Chanel and Supreme at Paris Fashion Week. Here, Kendall can be seen in a monogram bogo, styled with a fur jacket and waisted trousers. Cara, meanwhile, goes for a more affordable (and coppable) item, steezing in the men's Hanes boxer briefs.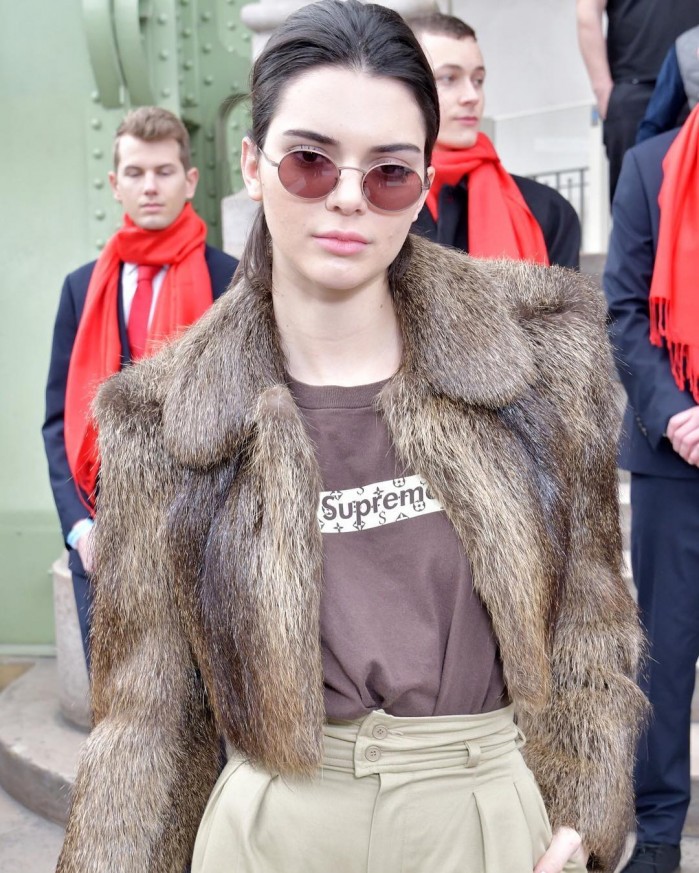 It's not the first time Kendall has been snapped in the 'Preme — indeed, she was spotted leaving the brand's newly-opened flagship location in Le Marais just a day before.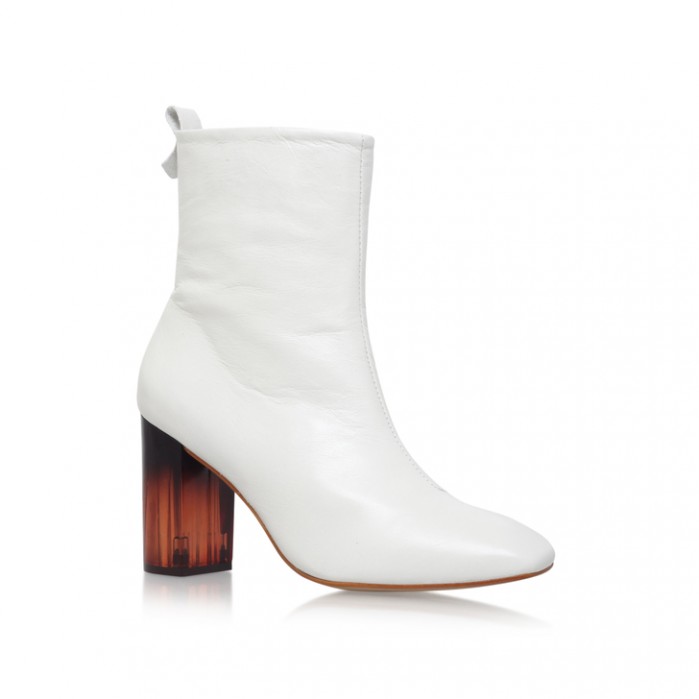 Add a touch of pride to your sartorial stride with Strut from KG Kurt Geiger. Arriving in high-shine white patent leather, this update on the classic calf boot features a wearable 80mm heel and sharp pointed toe.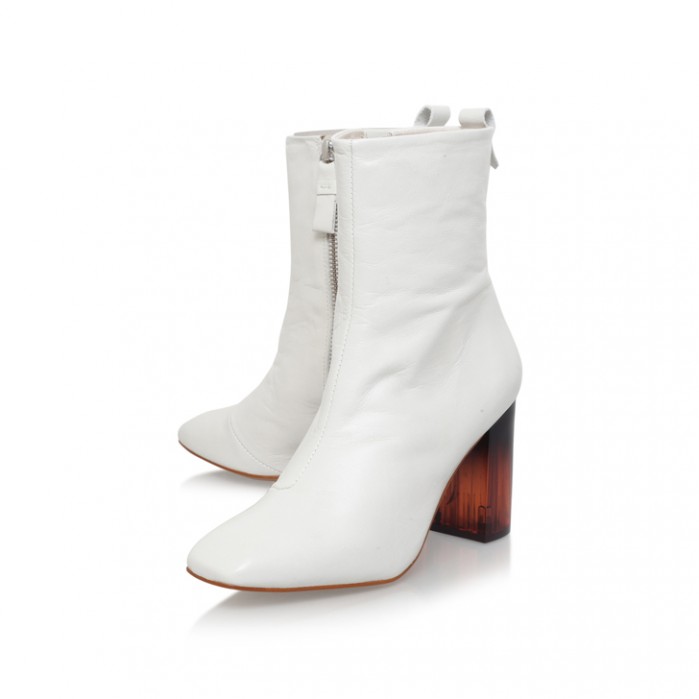 These cool white patent booties feature a partially sheer ombre heel.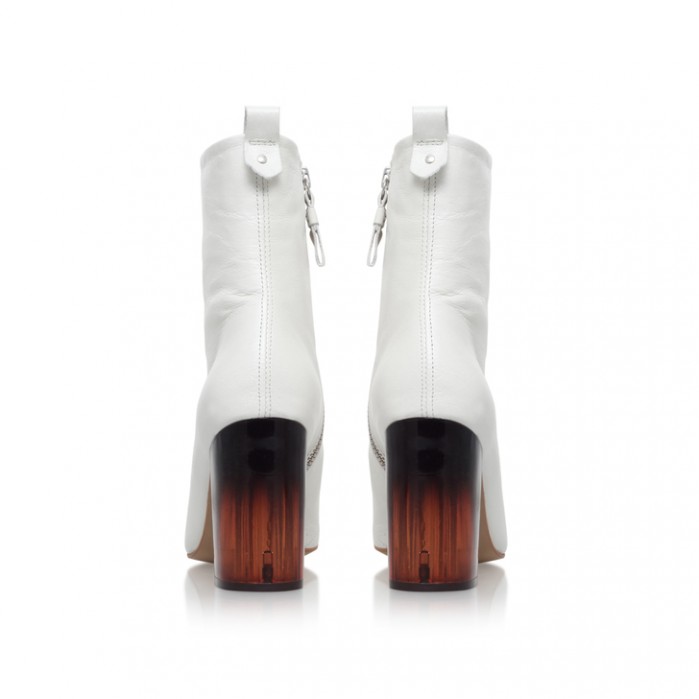 The good news too is that the boots are within reach for us mere mortals. They are by Kurt Geiger and can be shopped (click Buy). They are even in the sale now! Want to check out other white booties? See below for alternatives.