Rihanna was all Christmasy when she when for a night out this week in Santa Monica. The super star put a twist on the words "Christmas spirit". Like always, her outfit was on point and out of the ordinary. If you feel brave you should totally try to learn from her.
The focal point of the outfit is the oversized crimson belt that she wore over the double breasted black blazer. Then Queen Riri added a pair of ripped jeans and Louis Vuitton backpack. But what really caught my eye is the pair of Yves Saint Laurent ankle boots. They are the cherry on top.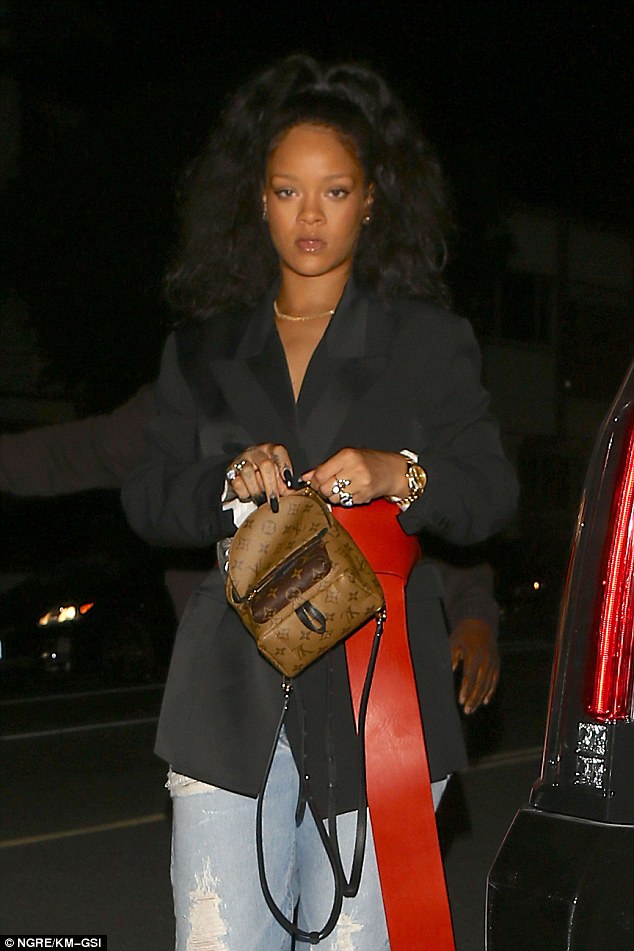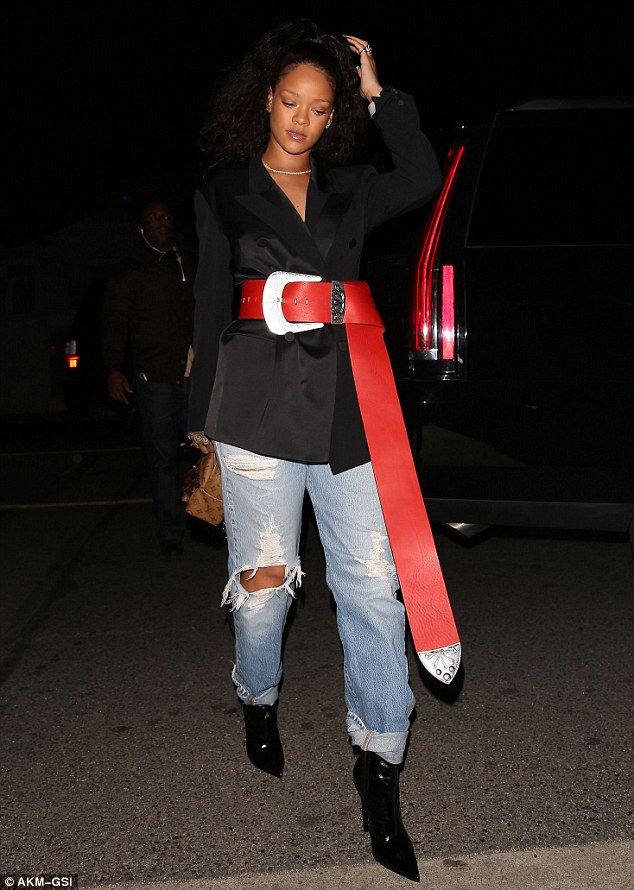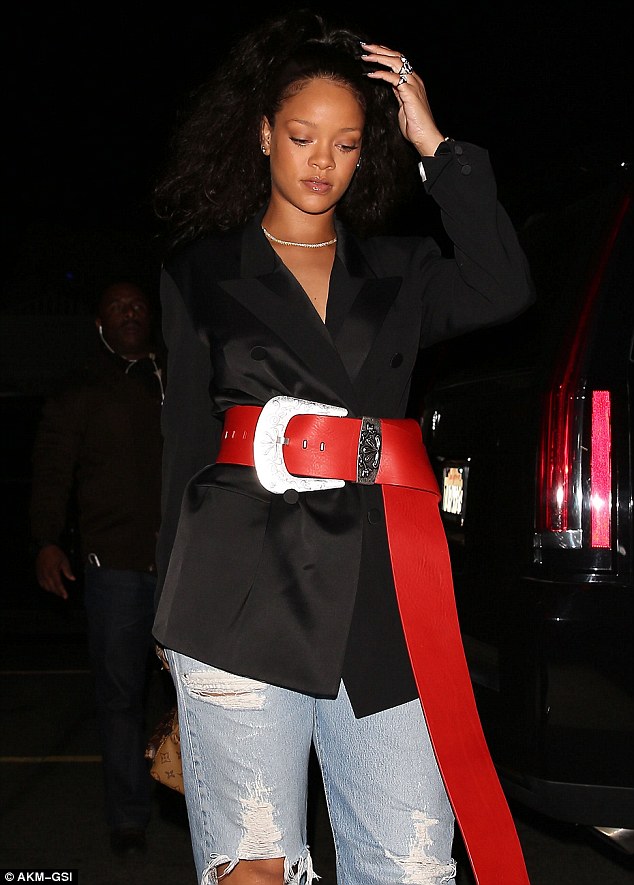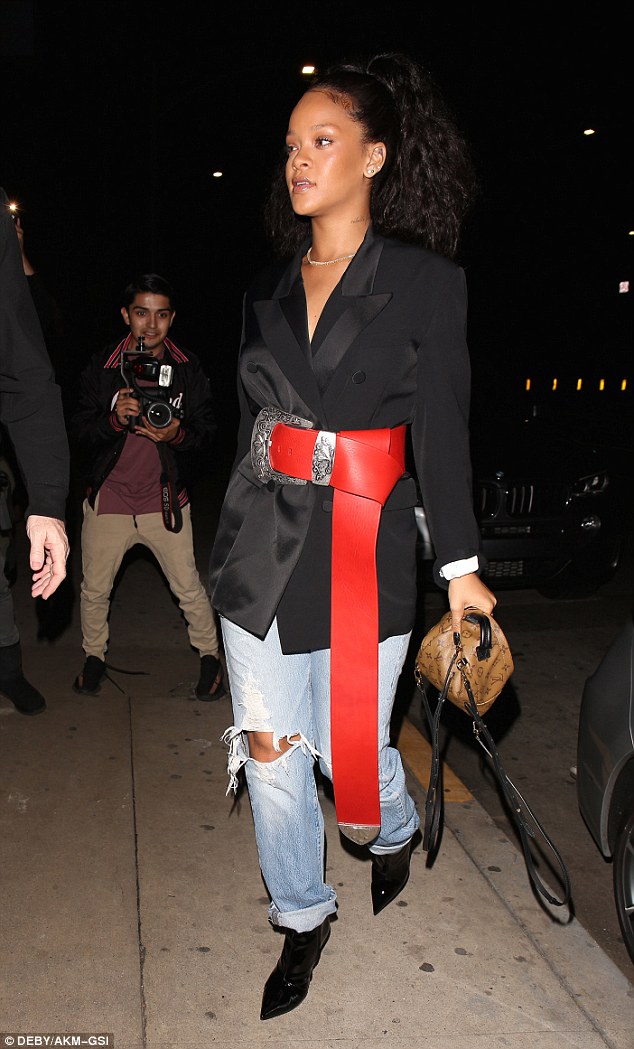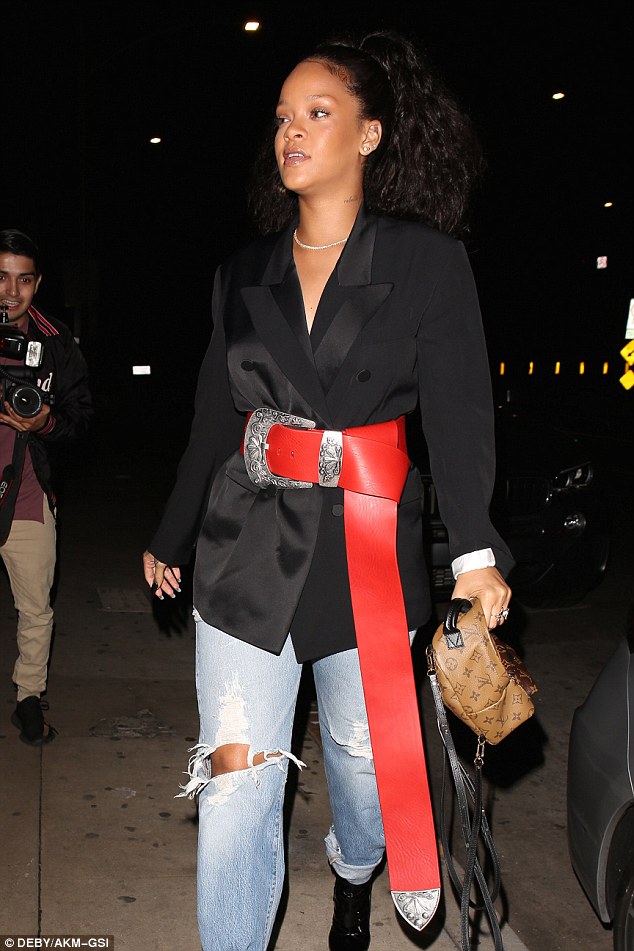 Get a pair of boots like the ones RiRi is wearing. Those are part of the new Yves Saint Laurent fall-winter 2016-2017 collection. You can wear them with jeans like she did or you could wear them with a dress and a bomber jacket. Add some jewelry and you are ready for the Christmas Party.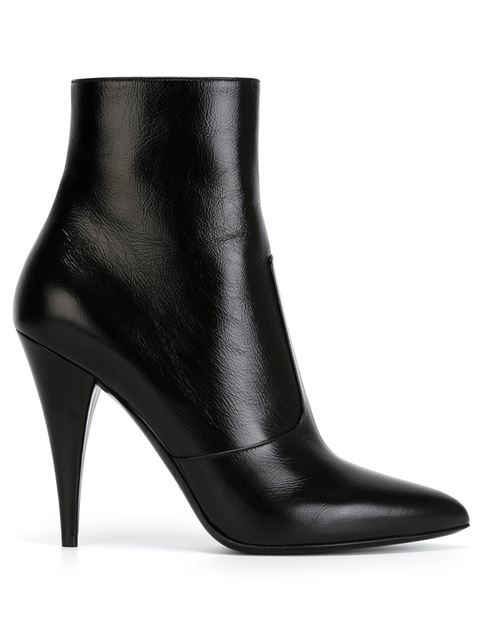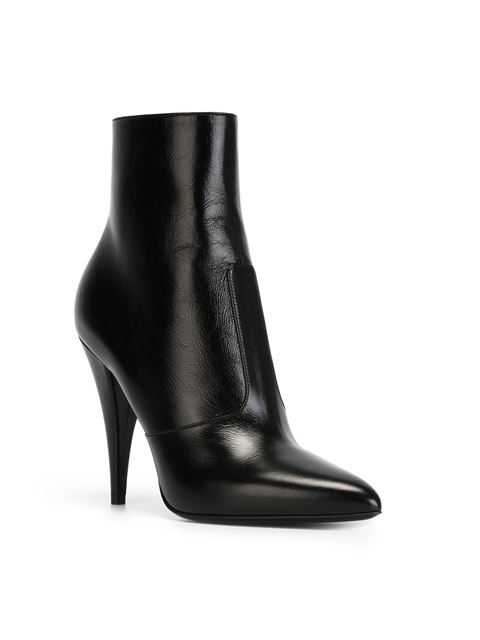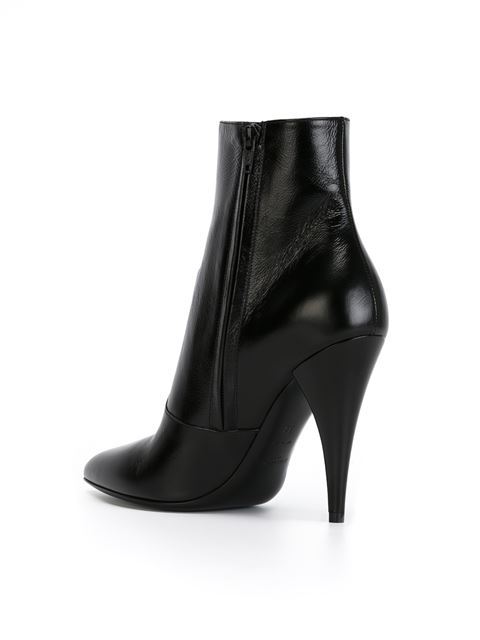 If you do not have 1200$ to splurge on a pair of shoes I have you. Here is a cheaper option from Public Desire.