Last Saturday night Olivia Munn was spotted while she was going to a birthday party for her co-star Keegan Michael-Key and his producer Elisa Pugliese in West Hollywood.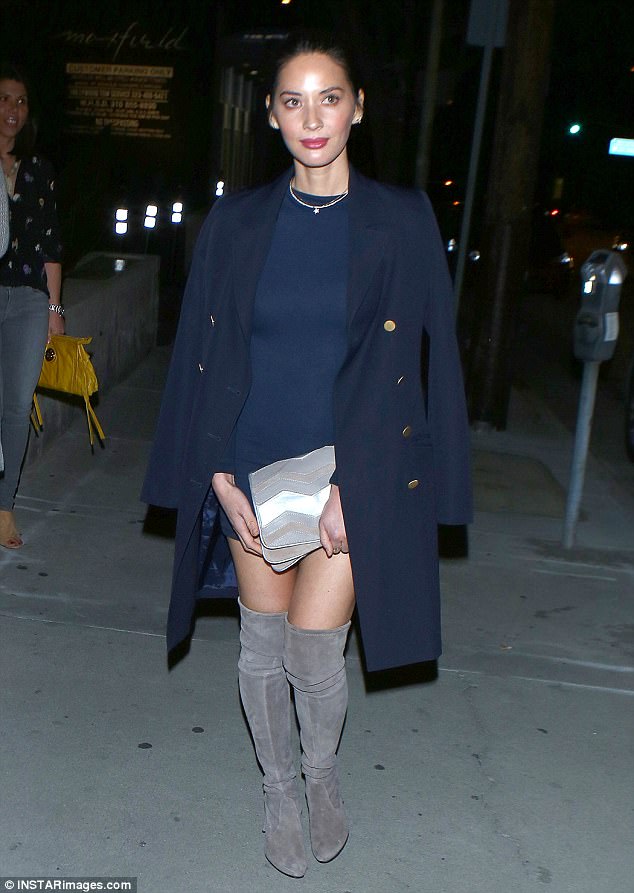 She is shooting the movie Predator and she was just enjoying a night out without working. She was really pretty in her outfit choosen for this occasion. She wore a skintight navy minidress. Then she matched it with a smart overcoat.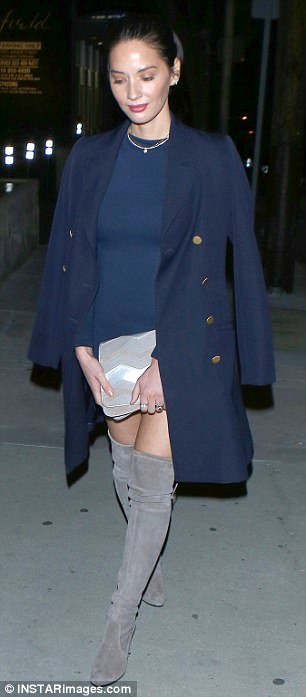 She added also some details to her look as a grey textured clutch bag. Then she only had a very simple necklace. The X-Men: Apocalypse star had beautiful shoes matched perfectly with her dress. She had a pair of grey thigh-high boots.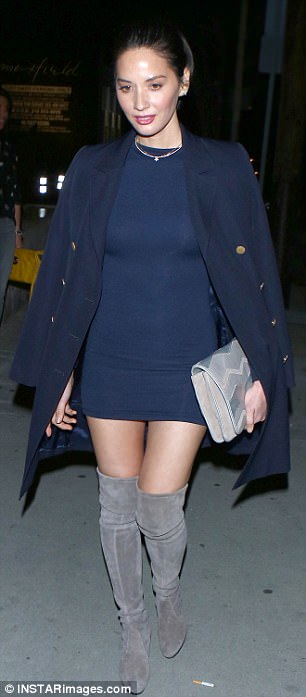 This kind of boots are a must-have not only for winter time but even for the spring one. If you thought that the season of these boots was over you were wrong. Infact you can still use them in spring. They are perfect with the short dress wore by Olivia last Saturday night. These ones are by Stuart Weitzman, the collection called "Highland" in grey.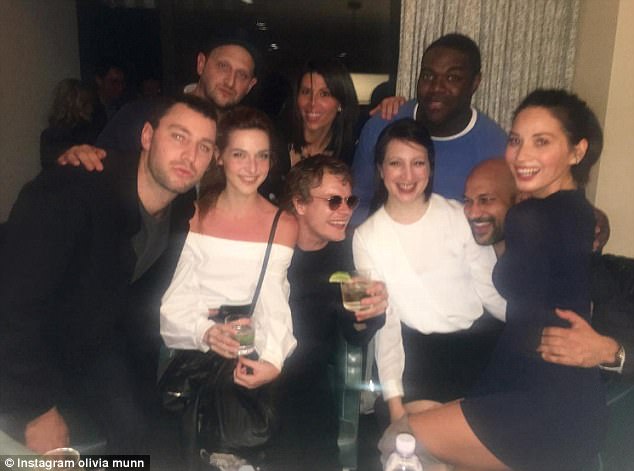 For sure you remember all the celebrities that have worn this kind of boots during their free and party time. You are still in time to grab your pair of tigh-high boots in different colors. Then Olivia wore her raven hair in a high ponytail. Her make up was perfect. She looked stunning. There are also other stars in the upcoming film alongside Olivia as Alfie Allen, that is one of the stars in the cast of Game of Thrones. Last February the director of the film Predator Shane Black posted a pic on Twitter and he wrote that that was the partial cast of his next film and that they were all beautiful human begins, good people.
Grab your similar pairs clicking below.