Her outfits on her regular TV morning show often get as much attention as her guests. And Lorraine Kelly's patent leather knee-high boots sent twitter wild on Friday. 'Loving @ITVLorraine kinky boots this morning. They look fab,' wrote one fan while another added: 'Kinky boots boys!'

One Twitter user mused that Lorraine's choice of footwear might be down to a segment on the new Fifty Shades film, which explores billionaire businessman Christian Grey's kinky tastes in the bedroom. 'Are you heading to Fifty Shades Darker viewing when you're finished?' they asked.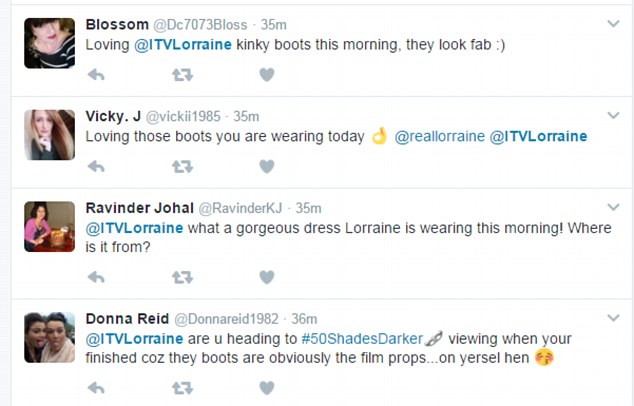 Many fans took to Twitter to express their admiration for Lorraine's choice of footwear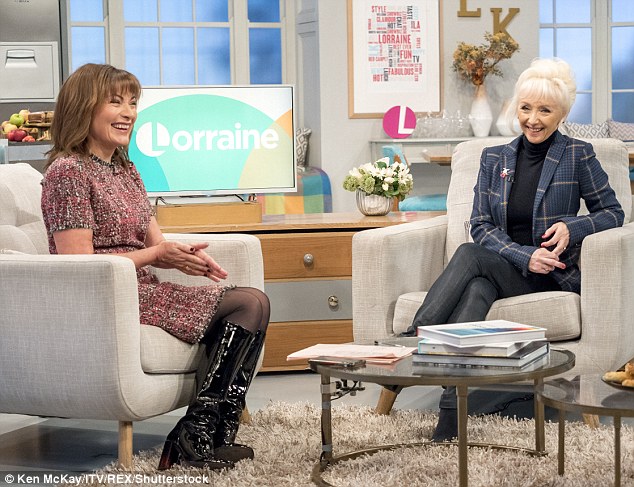 'Looking hot in those boots this morning,' another fan wrote, while one tweeted that Lorraine was 'the most stylish person on TV.' This isn't the first time this week that Lorraine's sartorial choices hit the headlines.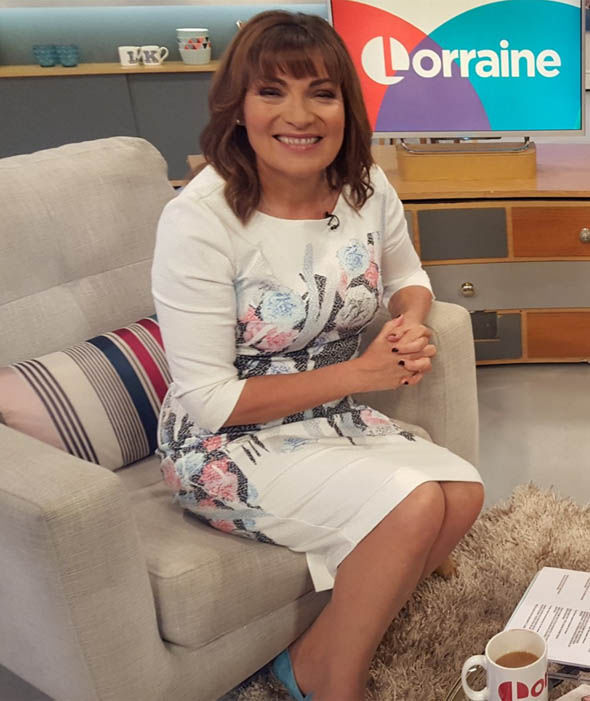 On Wednesday, eagle-eyed viewers fans took to Twitter in droves to point out that the presenter was wearing her floral Next dress the wrong way round.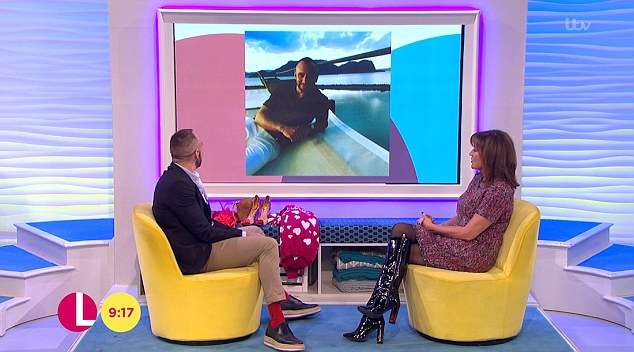 Lorraine looked stunning in the chic ensemble, yet when she spotted a note from a viewer regarding the garment, she was quick to hit back and laud the 'versatility' of the gown.  As comments continued to flood in, the presenter opted to point out one comment live on air as she responded to: 'Lorraine you're wearing your dress backwards!! I work at next and that's not the right way!!! @reallorraine @ITVLorraine'. The Scottish star was quick to state that the gown was 'extremely versatile', meaning that the zip, which extended down her back, was intended to be positioned along her front.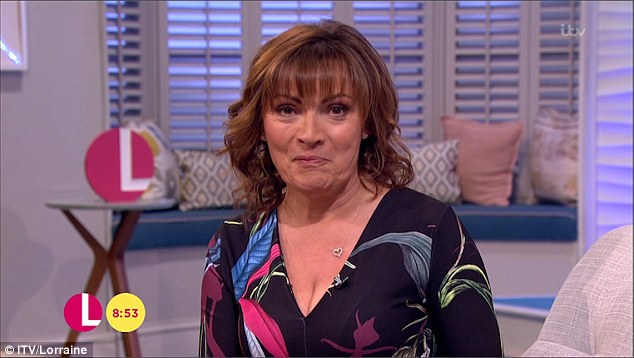 Yet Lorraine Kelly was lighting up Twitter on Wednesday, when eagle-eyed viewers informed the Scottish host that she was wearing her floral dress backwards.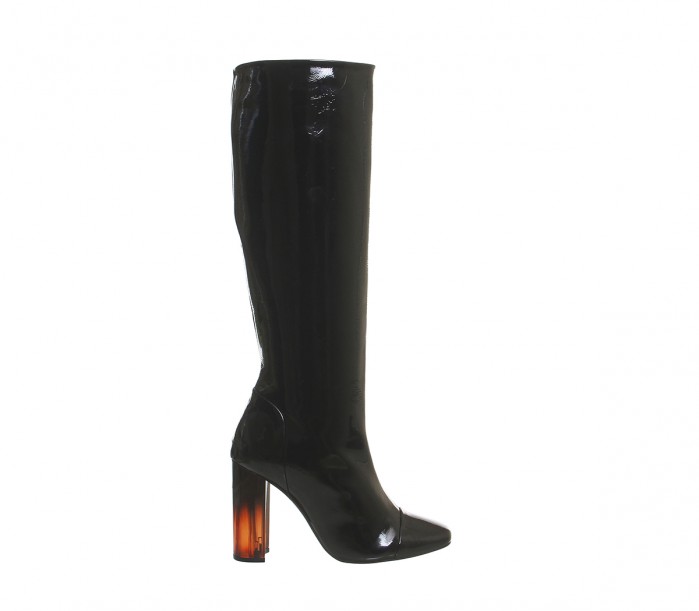 Smart and sophisticated the Eli knee boots have a square toe, black patent leather upper and super high perspex heel.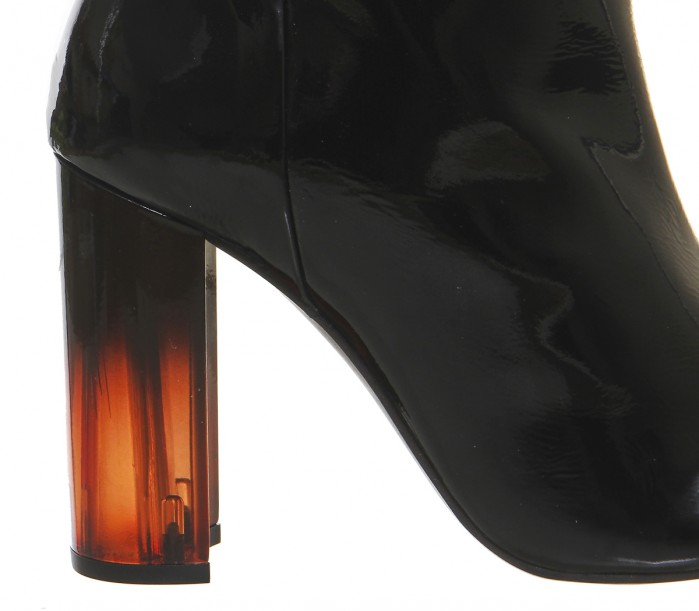 From Office they're a sultry patent leather and come to just under the knee. We love the tortoiseshell block heel too, which not only works to lengthen limbs but makes for a practical way to wear heels.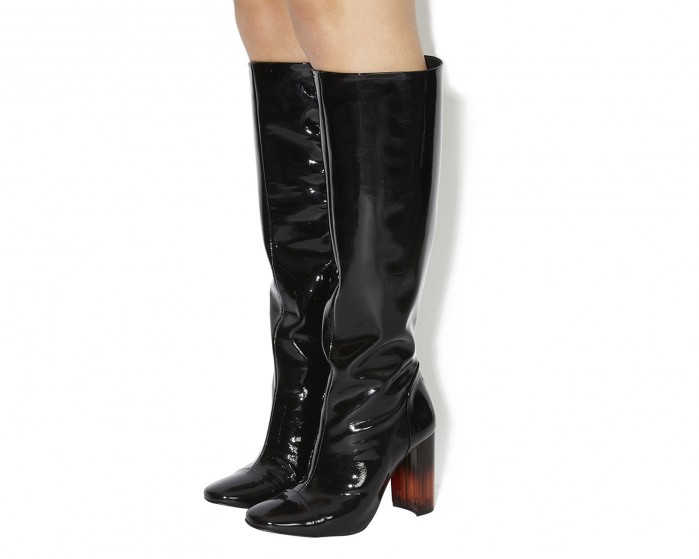 Styled with her cute tweed dress, these boots provide a provocative addition to an otherwise demure and rather proper look. Genius! So why not bag a pair of these beauties for your own winter wardrobe? Click Buy to snap them up now orr shop our pick of patent knee highs below: