Have you ever asked yourself what to wear on a casual day at the office? Kate Upton has the answer.Pair a striped shirt with jeans and of course a handbag big enough to fit your whole world. To make thinks a little bit more classy add a pearl necklace and some sunnies.
As far as the shoes go, pick this pair from Chloe. The heel is acceptable for a busy day. Tie your hair in a ponytail and you are good to go.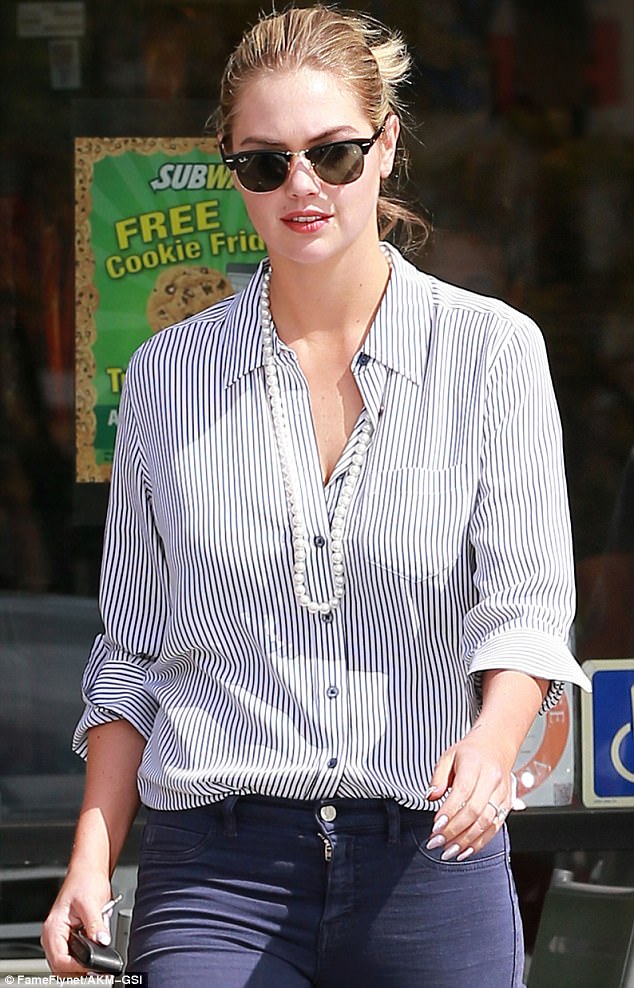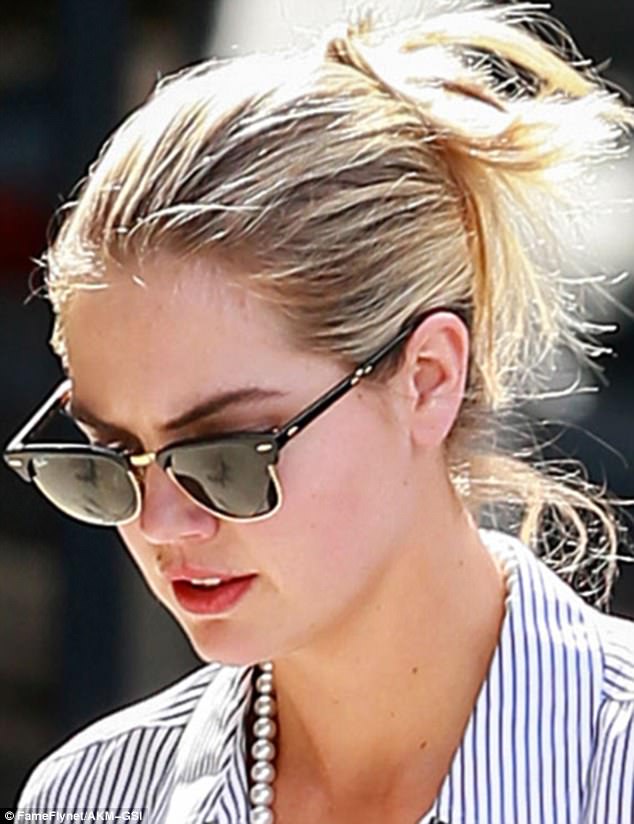 Kate Upton and fiance Justin Verlander, revealed this month that there is no action going on before a game. But, hey, whatever works for them. After all, Justin is one of the best players from Detroit Tigers and now you know the answer.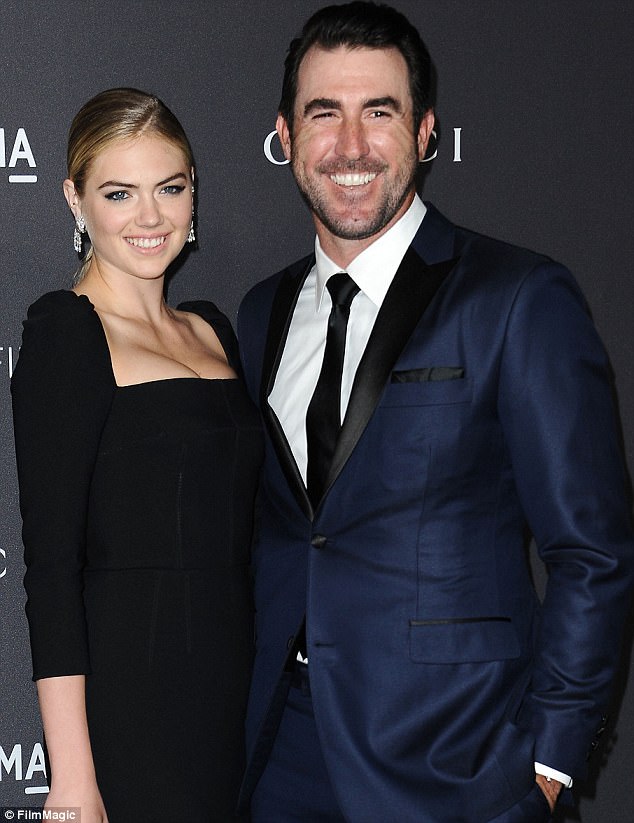 For spring you need a new pair of white shoes. These ones from Chloe are perfect because of the geometrical cut. This will add a pop to any look. Plus, you can wear them with jeans and still look chic.
You can also pair those with a summery midi dress and a brown belt with an oversized clutch.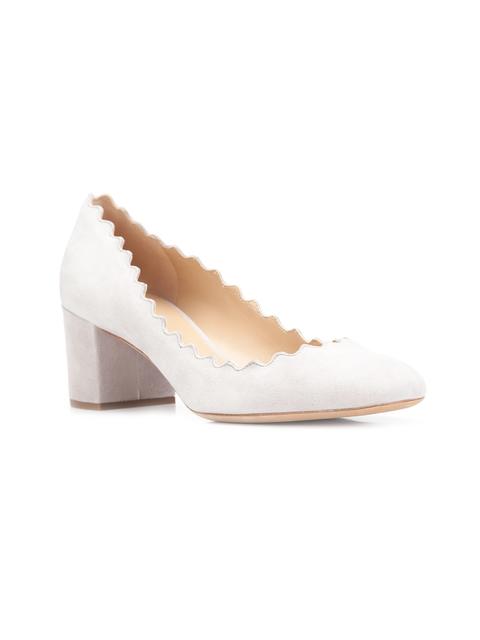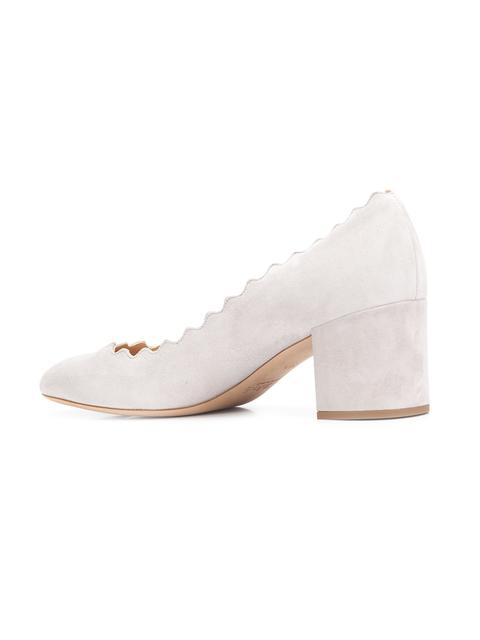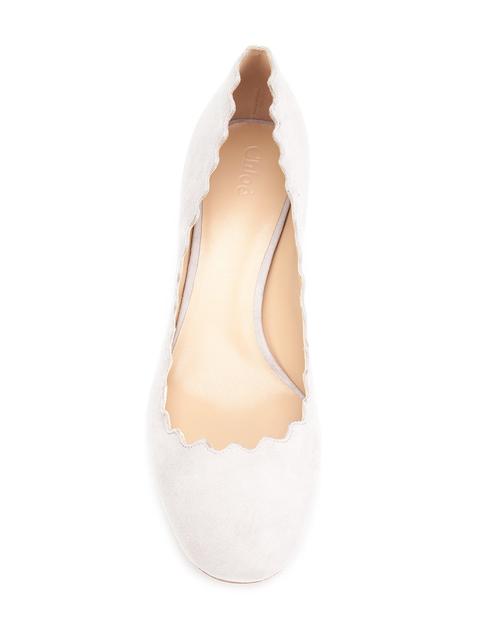 Here  is a cheaper option from Asos:
Lost Ink Freda Flared Block Heeled Shoes