Looks like Gwen Stefani has had enough of black and white. The singer turned fashion designer has been sporting clothing with color quite often of late. It's actually a good move on her part, because she looks wonderful in color. Plus, there's the fact that it's quite refreshing to see her in anything other than achromatic-hued pieces.
On Thursday, the 45-year-old celeb was spotted leaving a salon wearing a colorblock sweater of khaki, green and black mixed with a pair of boyfriend jeans. She capped off the outfit with her signature red lips and oversized sunnies, but added more drama by punctuating the getup with a printed green tote and a pair of gold strappy sandals.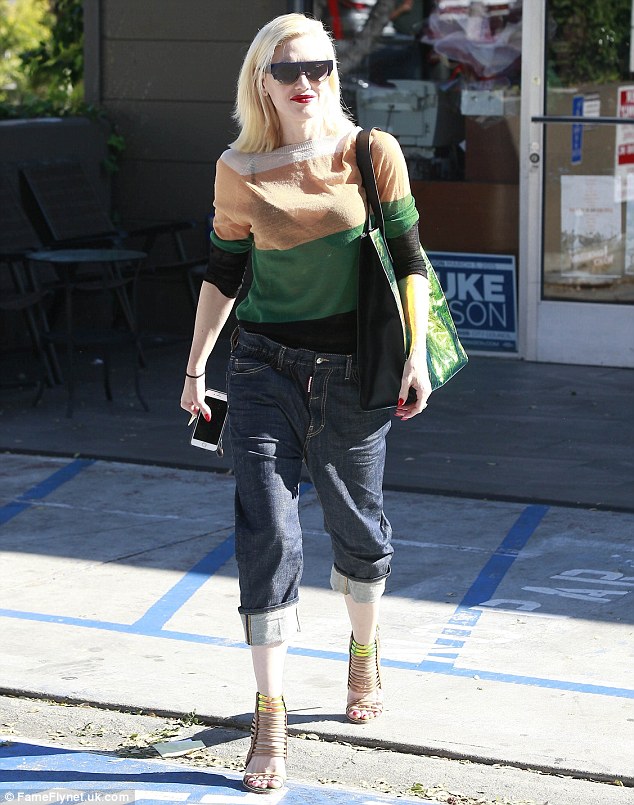 Gwen Stefani leaves a salon in West Hollywood after a day of pampering, March 12, 2015
The following day, Gwen was seen sporting tight red skinny jeans with a knitted white tank and the same pair of heels she used the day before. Capping off the attire were another pair of sunnies; this time, they were tortoise-rimmed.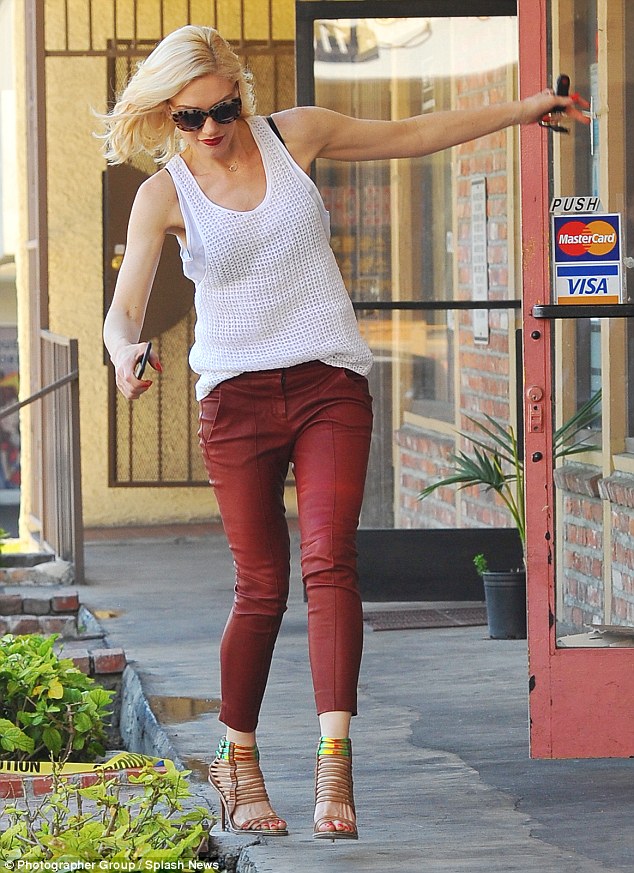 Gwen Stefani leaves an acupuncture clinic in Los Angeles on March 13, 2015
A few hours later, the singer was spotted switching into a bright red suit as she left a building with a stack of bills in her hand. She topped off her androgynous attire with a pair of iridescent pointy stilettos.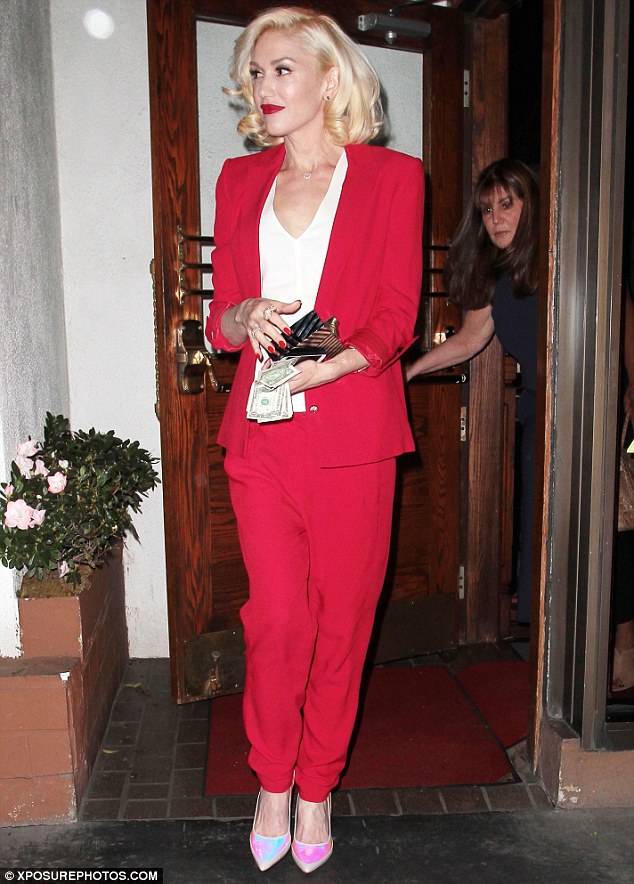 Gwen Stefani leaves a building with a stack of cash in her hand, March 13, 2015
You have to admit, colors become Gwen Stefani, whether they're earth tones of classic red. Which of her three outfits do you like best?
I'm leaning towards the first getup because she usually doesn't wear such hues and they actually look good on her.
As for Gwen's shoes, both the gold strappy sandals and the pumps are from her fashion line, L.A.M.B.. Her sandals are the "Brook", a style fashioned with strappy cuffs and 4.25-inch-tall heels. The pumps, on the other hand, are the "Bethel", a pair detailed with pointy toes and iridescent panels at the vamps. Both are available for purchase online if you're interested: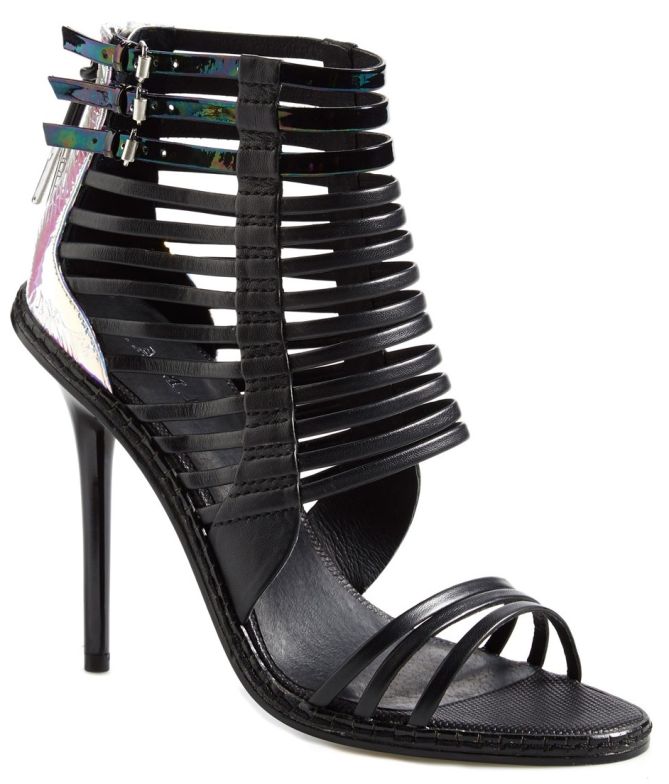 L.A.M.B. Brook Sandals, $345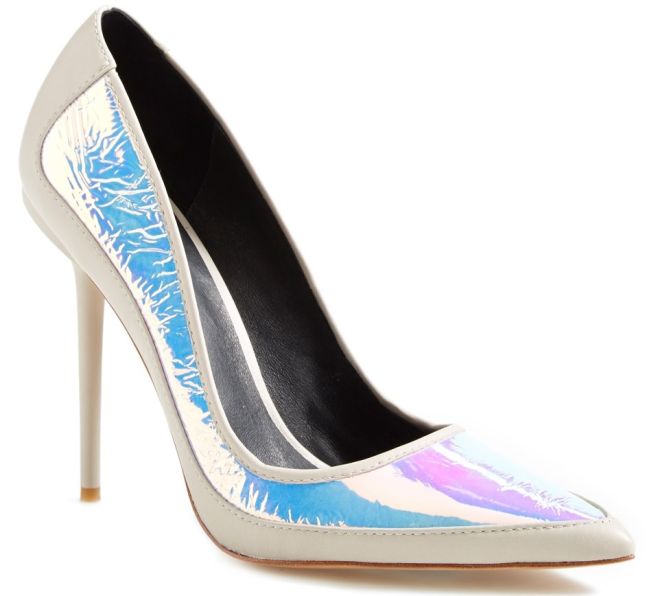 L.A.M.B. Bethel Pumps, $275