Sophie Turner is a chameleon these days. At the 2016 Emmy Awards held in Los Angeles on Sunday, the Game Of Thrones star was completely unrecognizable in a black gothic-inspired frock, which according to reports, was a Valentino creation. Her hair was dyed blonder than ever, there was a hint of tan on her skin, and she went with smoky eyes and nude lips for the beauty look.
It was an unexpected getup from the girl known as Sansa Stark (or Jean Grey?), but no one can deny she looked fantastic — despite the fact that her gown was not exactly as glamorous as, say, Emily Ratajkowski's or Emilia Clarke's.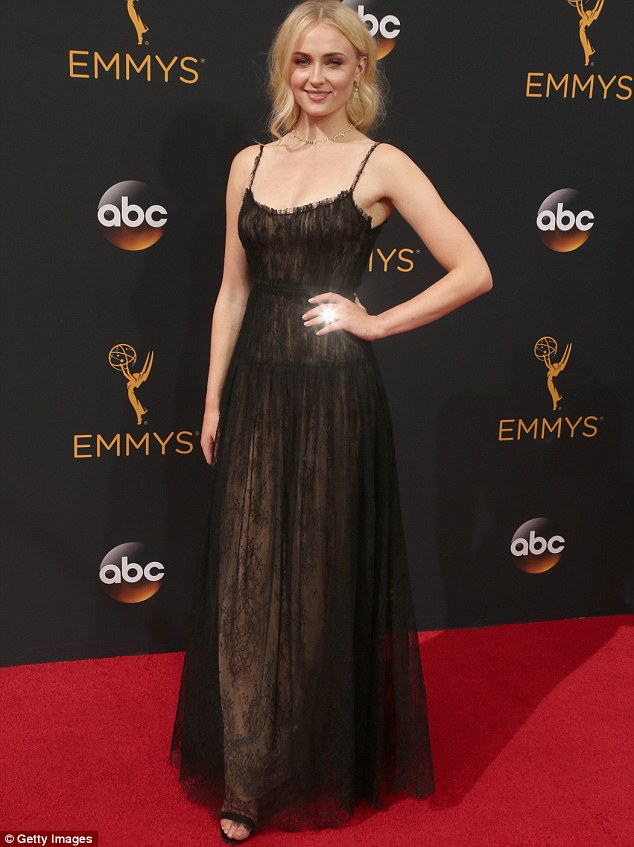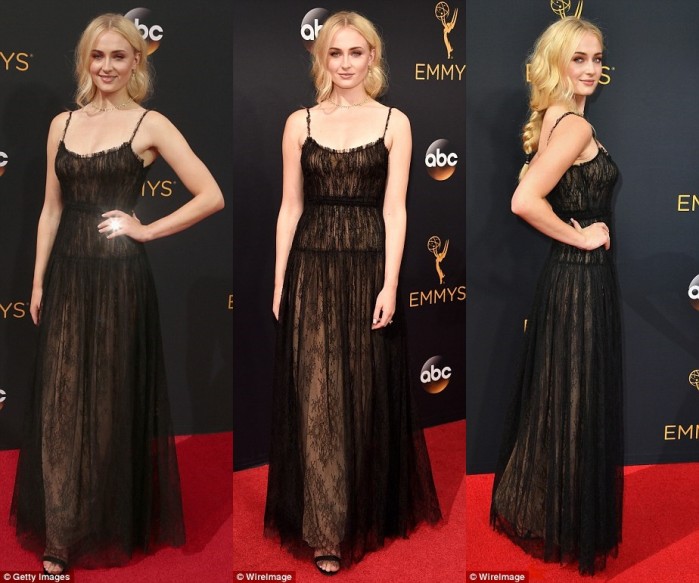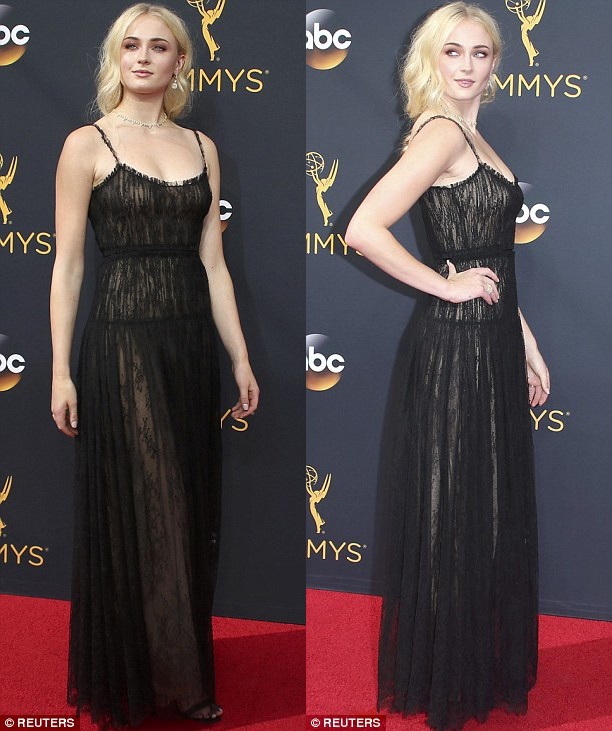 Sophia Turner attends the 2016 Emmy Awards held in Los Angeles on September 18, 2016
So what are your thoughts on Sophie's latest red carpet style? Is it on-point or completely underwhelming?
I like the fact that she kept things modest by going with a lined dress instead of exposing her underwear in the sheer piece like some celebrities would. I would have wanted something more glamorous on her considering this is the Emmy Awards we're talking about, but at least with this outfit, she didn't look like she was trying too hard.
Sophie's dress isn't available online, but a watered-down version (ergo, more wearable) with a shorter hemline can be found over at StyleBop. Just to warn you, though. The fancy frock retails at $4,400.
Valentino Dress with Tulle Skirt, $4400
One report has claimed that Sophie wore Christian Louboutin shoes to the event. However, I cannot agree with that information because if you look at her sandals below, Louboutin's signature red soles are missing.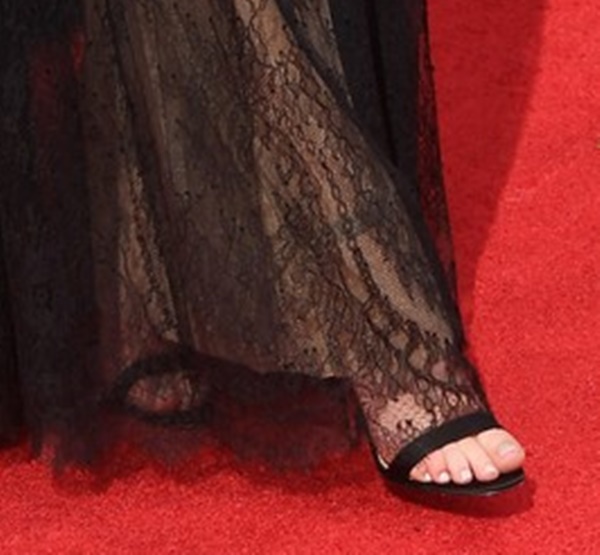 A closer look at Sophie's sandals
In fact, based on the silhouette, I would say the sandals could be from Gianvito Rossi, Saint Laurent, or Manolo Blahnik. Below are similar styles in different colors from all three labels. The straps on Sophie's sandals have the same thickness, so I can only assume the sandals could be from Gianvito Rossi. But then again, I could be 100% wrong.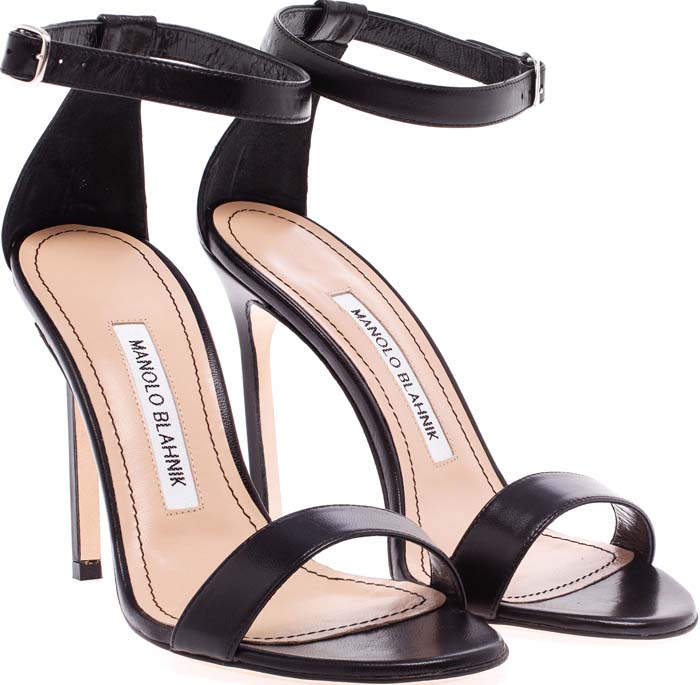 Manolo Blahnik Chaos Ankle Strap Sandals, $725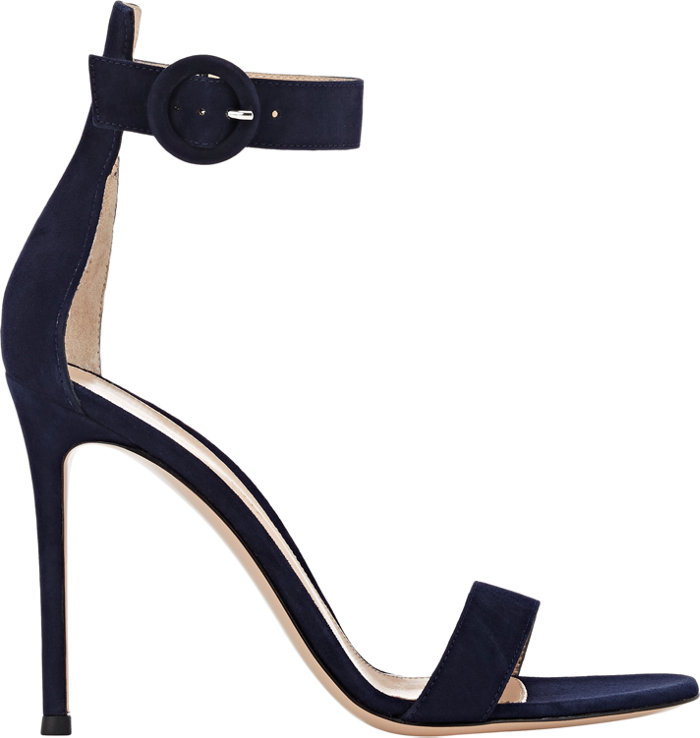 Gianvito Rossi Portofino Ankle Strap Sandals, $790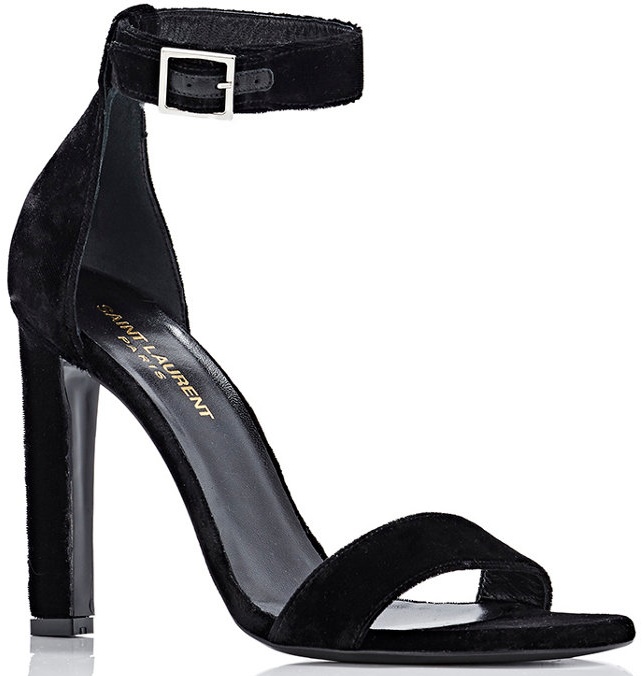 Saint Laurent Grace Ankle Strap Sandals, $795