Game of Thrones beauty Sophie Turner is a redhead no longer. The actress dyed her hair platinum blond, and now literally looks like an angel. With her very pale skin and elfin features, Sophie now appears even more ethereal.
Over the weekend, the British stunner was spotted at the InStyle Day of Indulgence event held in Brentwood, California. For the occasion, she kept it light and casual in a chambray jumpsuit with cutouts. She then teamed the onesie with a Louis Vuitton purse, retro sunnies, and a pair of flat jeweled slides. The whole ensemble was casual, but it was also sexy, cool, and surprisingly feminine.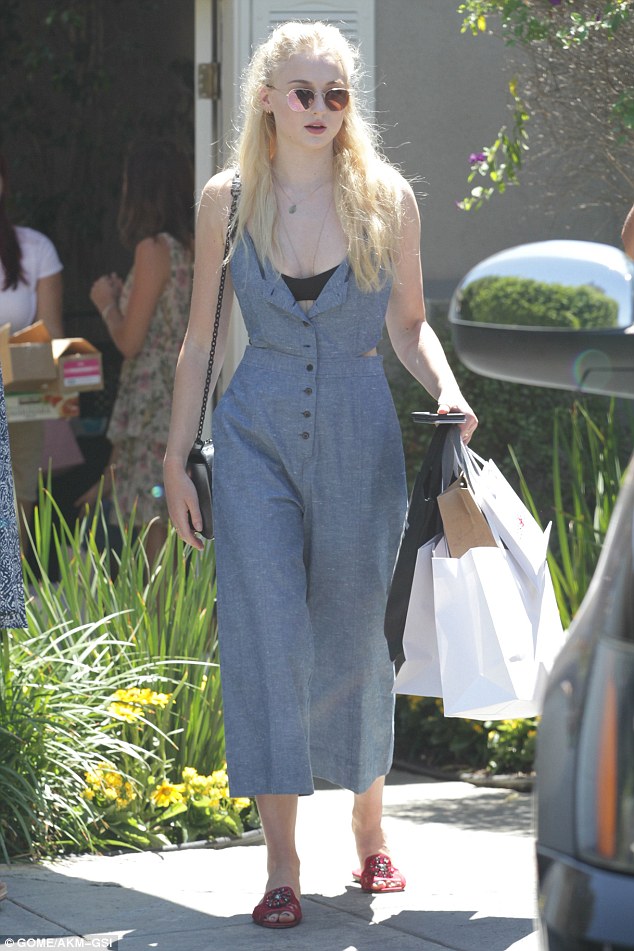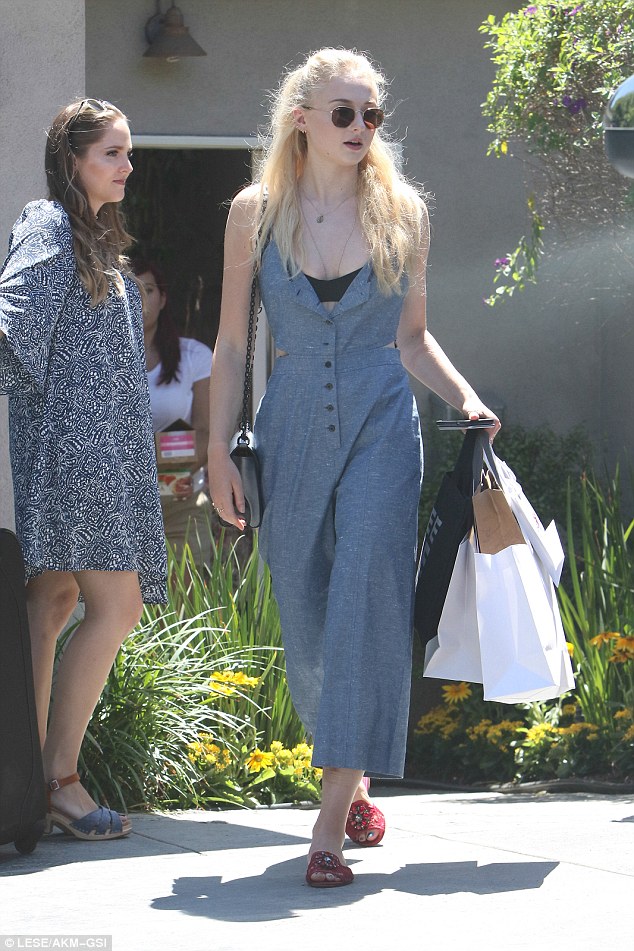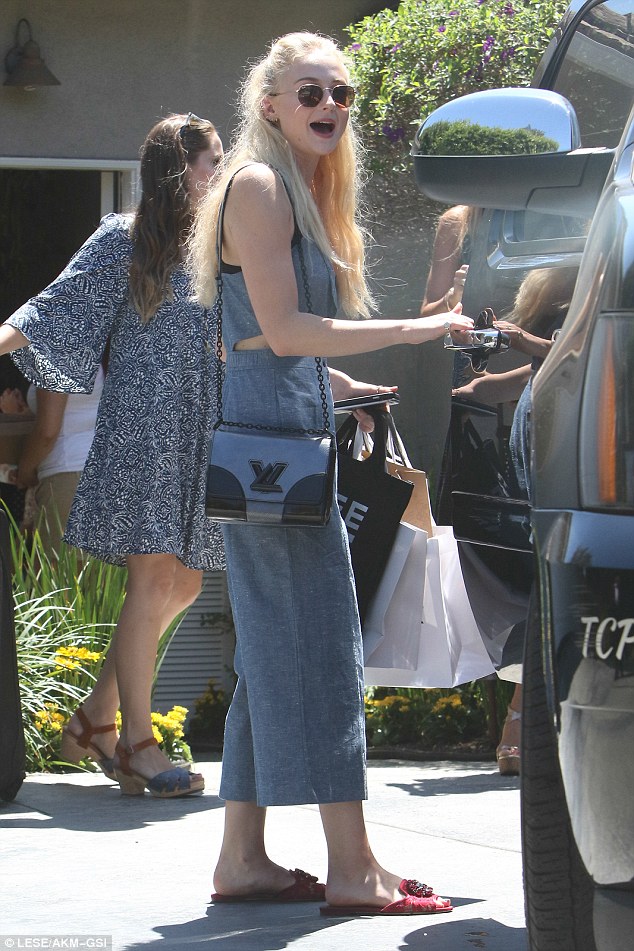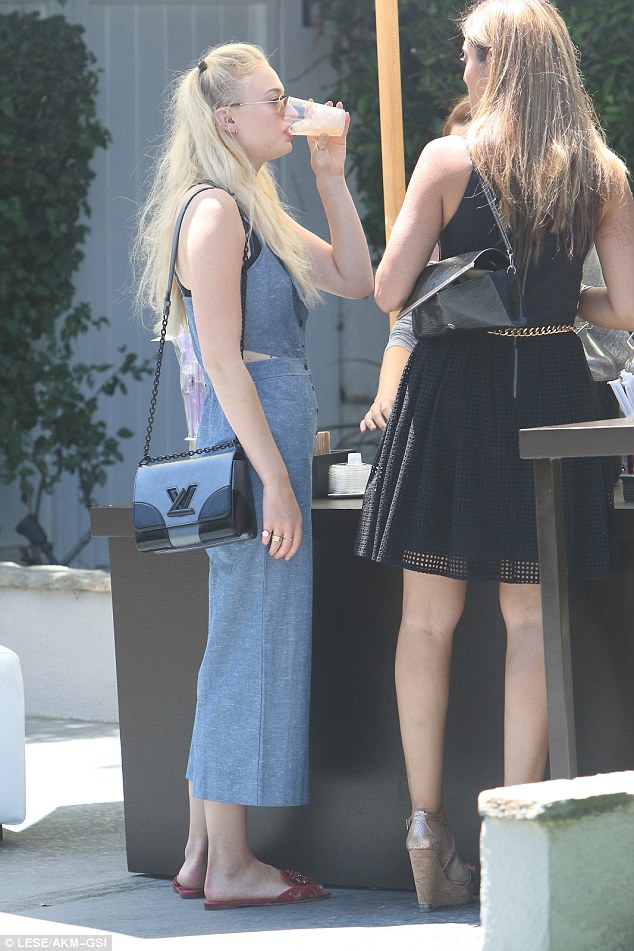 Sophie Turner attends the InStyle Day of Indulgence event held in Brentwood, California, on August 14, 2016
What are your thoughts on her platinum locks? They suit her quite well. Yes? What about her outfit, do you approve? Do you think she wore the right shoes to go with? Or do those slides look out of place?
On one hand, they look out of place. But on the other, I think she pulled them off anyway. Teaming the jumpsuit with dressy slides and a $4000 Louis Vuitton purse definitely elevated her look to the next level. Would you agree?
Sophie's sandals are by Dolce & Gabbana. They're the "Bianca", a style crafted from lace and leather, and detailed with crystals at the vamps. Here's a closer look at the pair. They're quite dainty and feminine: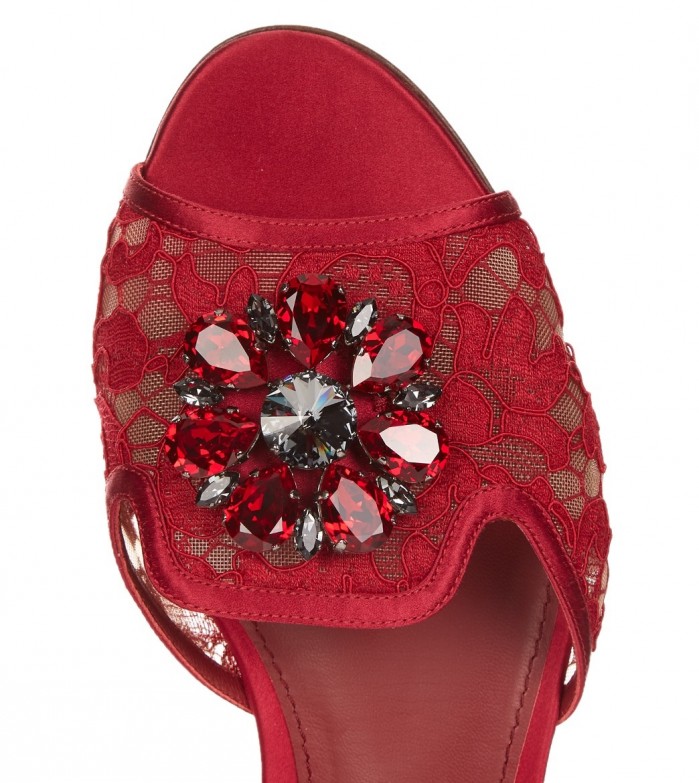 Dolce & Gabbana Bianca Crystal Embellished Slides in Red, $795
You can find the Bianca over at Matches. They come in red (as seen on Sophie), green, and blue lace. A set will cost you $795. I'm not going to deny they look like a pair of glorified slippers, but they're the perfect "sandals" to wear if you want to look polished yet comfortable in a casual attire.

Dolce & Gabbana Bianca Crystal Embellished Slides in Blue, $795

Dolce & Gabbana Bianca Crystal Embellished Slides in Green, $795