When it comes to sartorial choices, Solange Knowles has been known to take fashion risks. The outfits and accessories she wore for her appearances during Paris Fashion Week were no different — they were stylish, a little unconventional, yet effortlessly chic.
During the Lanvin presentation held on Thursday, the multi-talented singer decked herself in matching turquoise separates of halter top and midi skirt. It was a no-fuss somewhat-frumpy combination, but she upped the ante by topping the mix with a dark green fur coat, a unique looking purse, and a pair of bright yellow fringed ankle-tie sandals.
Overall, it was the kind of getup that would make you take a second glance — most especially since her shoes were quite hard to ignore: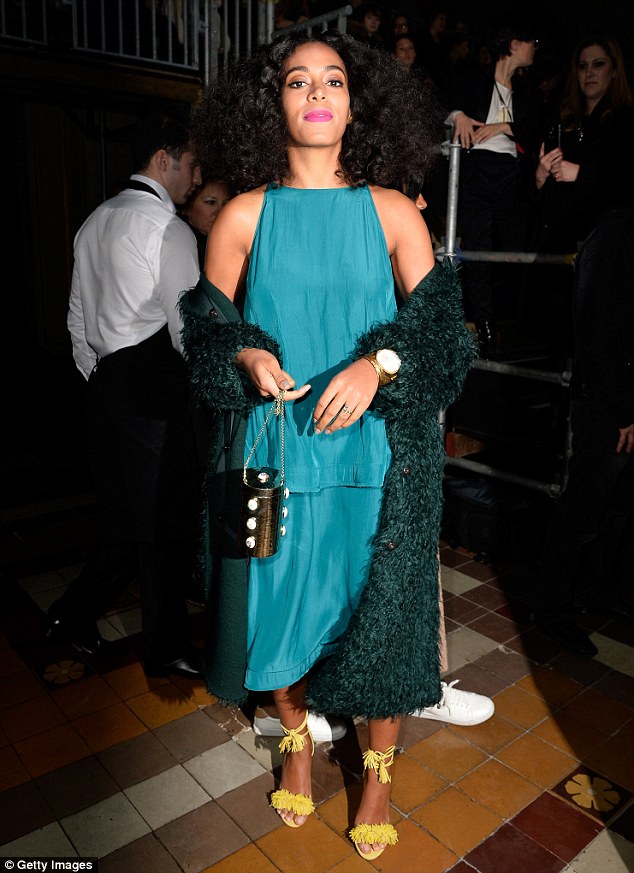 Solange Knowles attends the Lanvin presentation during Paris Fashion Week in fancy fringed yellow ankle tie sandals, March 5, 2015
After the show, Solange was spotted in another pair of standout heels as she attended the ElevenParis party. She used the sandals, which were trimmed with yellow fur and gold glitter on the straps, with a short sleeveless dress cut super low on the front.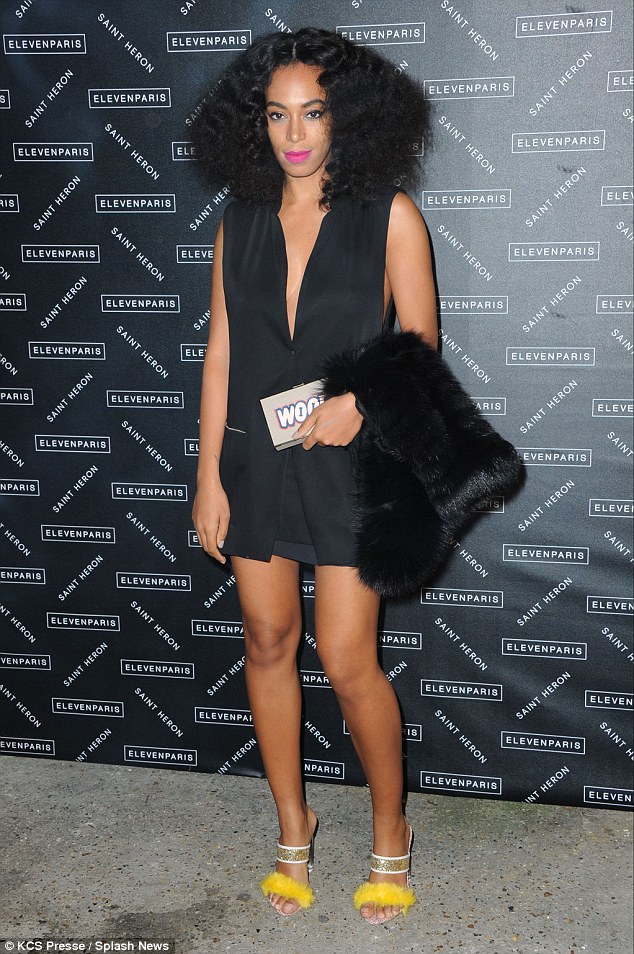 Solange Knowles attends the ElevenParis party during Paris Fashion Week, March 5, 2015
What do you think of Solange's latest Paris Fashion Week outfits? Better yet, which of her yellow heels do you fancy more?
Solange's fringed and tasseled sandals in the first picture are from Aquazzura. They're called the "Wild Thing", a style that comes with front straps decorated with a million fringes, leather ankle-tie closures trimmed with tassels, and 4-inch-tall heels. Below is a closer look at the pair in orange: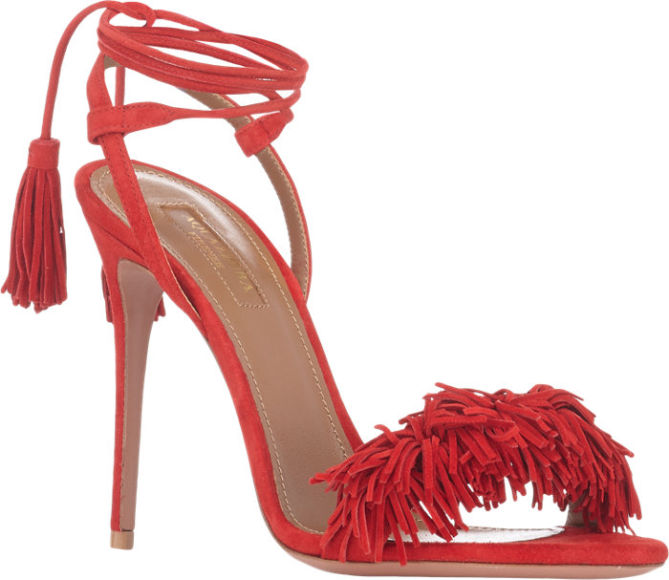 Aquazzura Wild Thing Sandals, $785
Solange's second pair of shoes are from Sophia Webster. The style follows a slip-on mule-type silhouette, except they feature open toes and heart-shaped transparent heels. I couldn't find them in yellow glitter online, but below is a look at the pebbled leather version.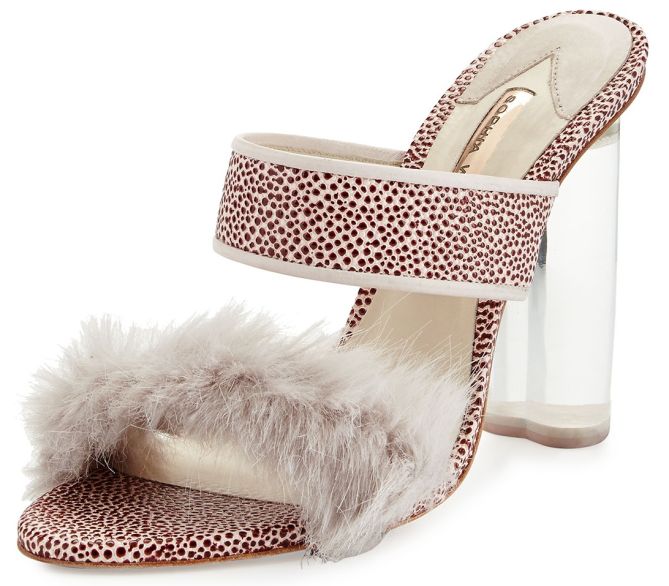 Sophia Webster Faux Fur Mules, $750