Sofia Vergara is such a saucy and sassy lady with a sense of humor that you cannot help but like her. She also has a penchant for fancy high heels, which makes her even more interesting to watch.
On Thursday, the actress was spotted sporting a pair of gorgeous stilettos while out and about with her boyfriend, Joe Manganiello. For the occasion, Sofia wore a simple black top and a pair of tight jeans — nothing fancy, really, but because both pieces hugged her curves, the outfit looked  extremely sexy. Of course, she made the combination vava-voom by  pairing it with strappy sky-high heels. The shoes came detailed with glittery straps and they were very tall.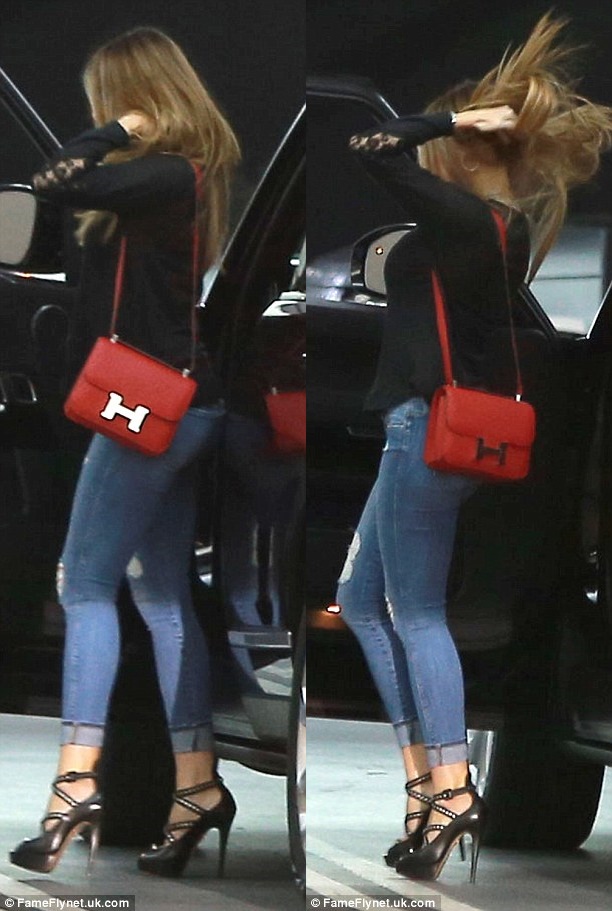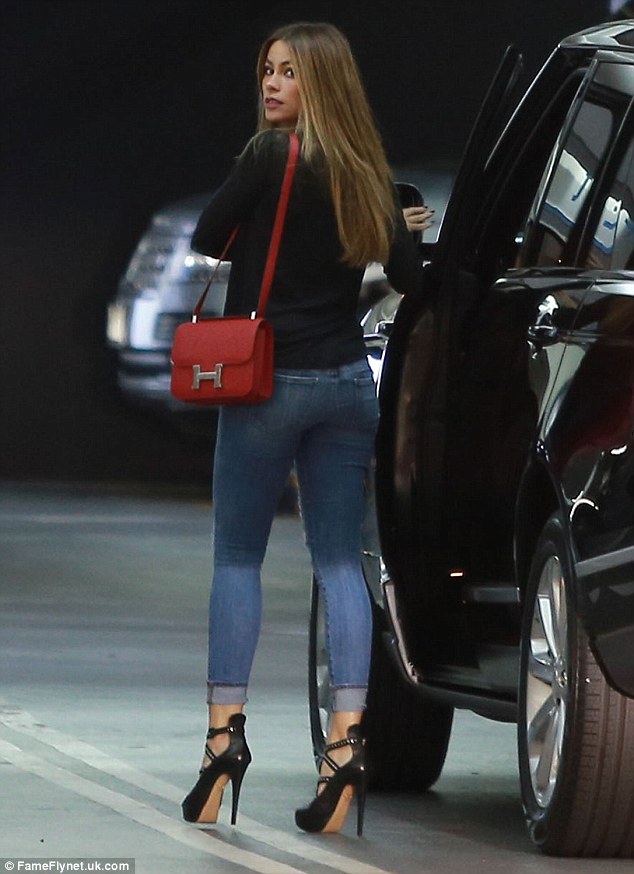 Sofia Vergara steps out of her car in a pair of sexy high heels while out with her boyfriend in New York on Thanksgiving, November 27, 2014
Can you ID Sofia's stilettos?
For sure, they're not Christian Louboutin. Perhaps Brian Atwood or maybe Jimmy Choo? I'm thinking either Atwood or Charlotte Olympia, but that's because of the gold metal details on the arch of the outer soles. I could be wrong of course. After all, Sofia's heels don't come with Olympia's signature island platforms.
However, if you're dying to find something similar to the pair, allow me to introduce to you the "Portia" pumps from Charlotte Olympia. These shoes come detailed with spikes on the straps and vamps. They are to die for and totally exquisite: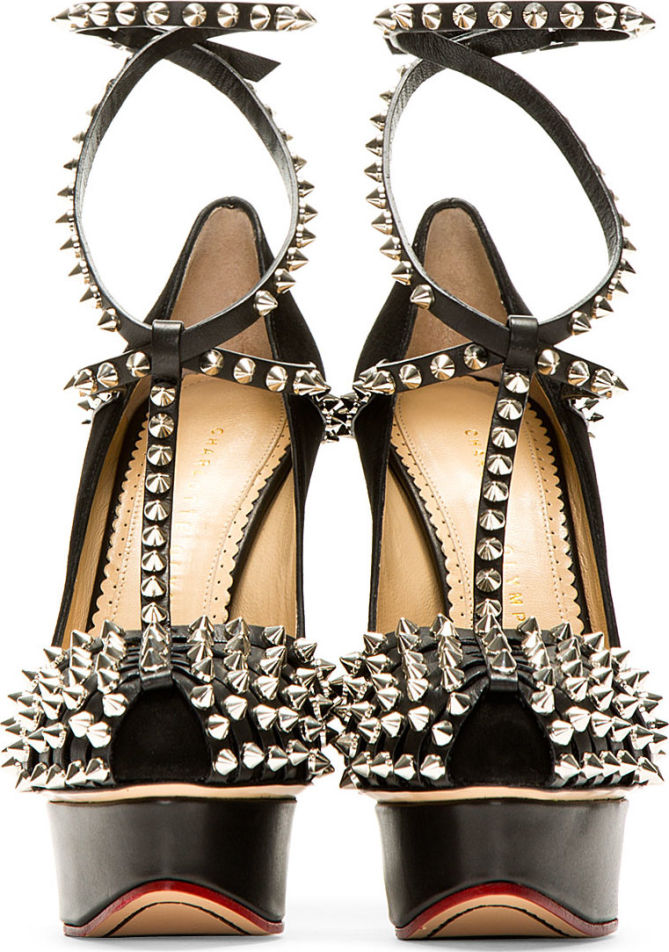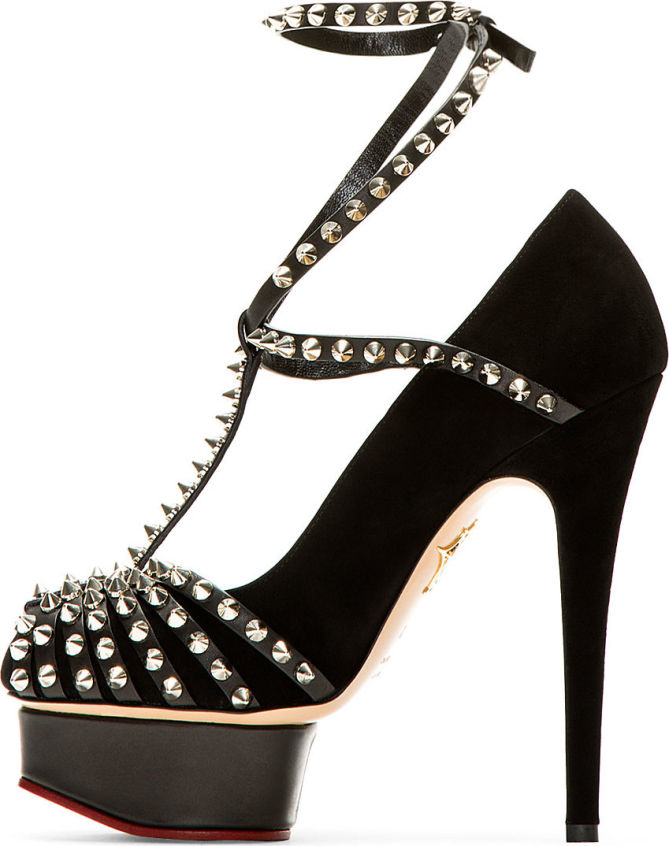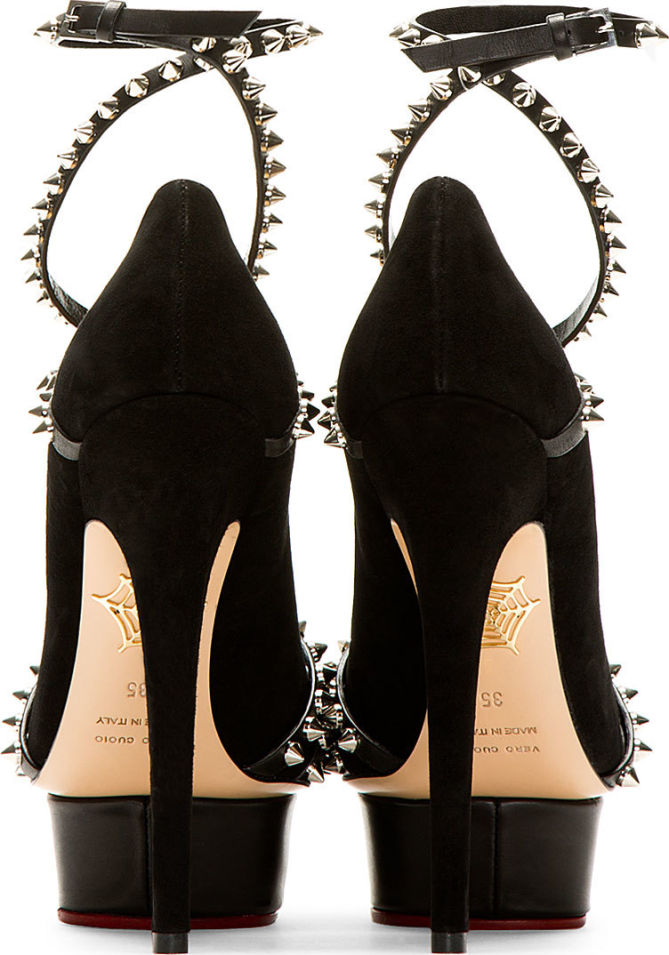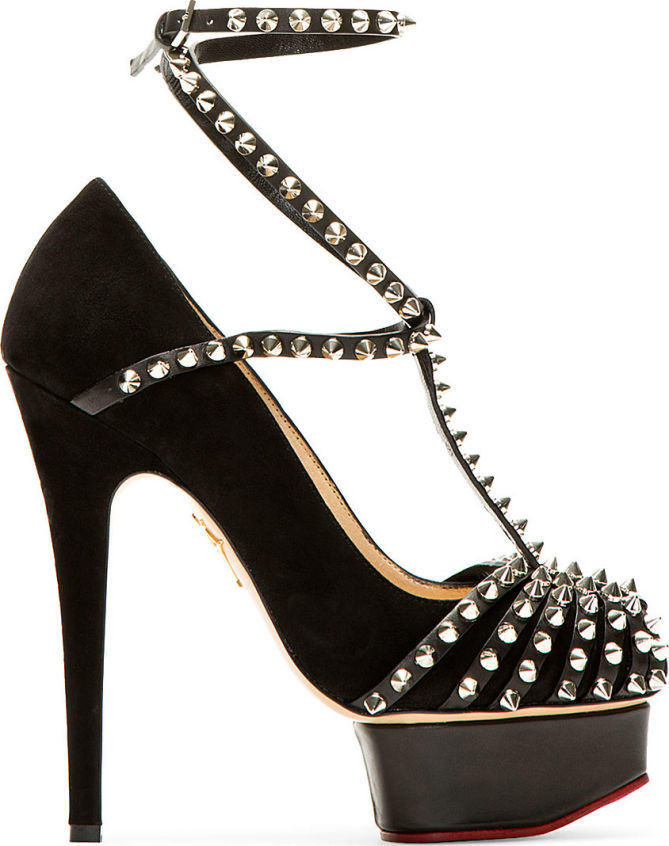 Charlotte Olympia Portia Studded T-Strap Platform Pumps, $872 (was $1245)
Bet you want a pair, yes?
You can find the Portia online. They're currently on sale, down to $872 from a high $1245. Oh I know, that's not cheap, but if you're a spender, the discounted price may sound like a great deal.