After attending the Oscar Awards and its many after-parties over the weekend, Sofia Vergara was spotted catching a flight at LAX with her fiancé, Joe Manganiello on Tuesday.
For the trip, the Modern Family star ditched her heels and instead, slipped into a pair of comfortable boots. The shoes were not only low-heeled, but they were also casual, rugged, and studded. She used them to cap off an ensemble of ripped jeans teamed with a white shirt and brown cardigan.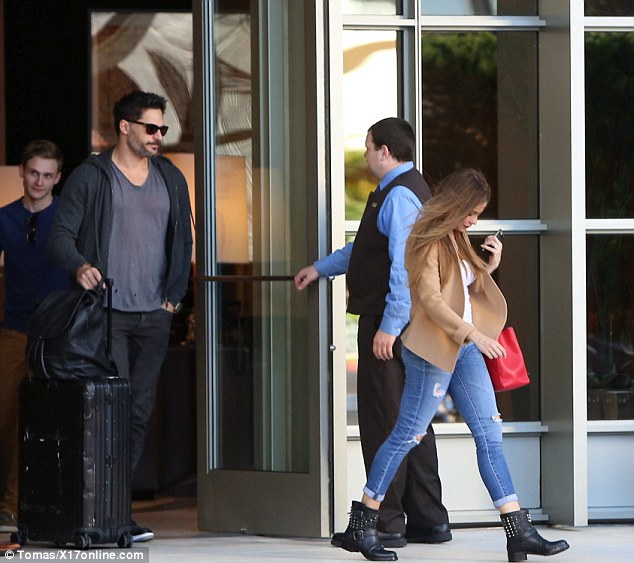 Sofia and Joe spotted leaving the Carlyle Residences before heading to LAX, February 24, 2015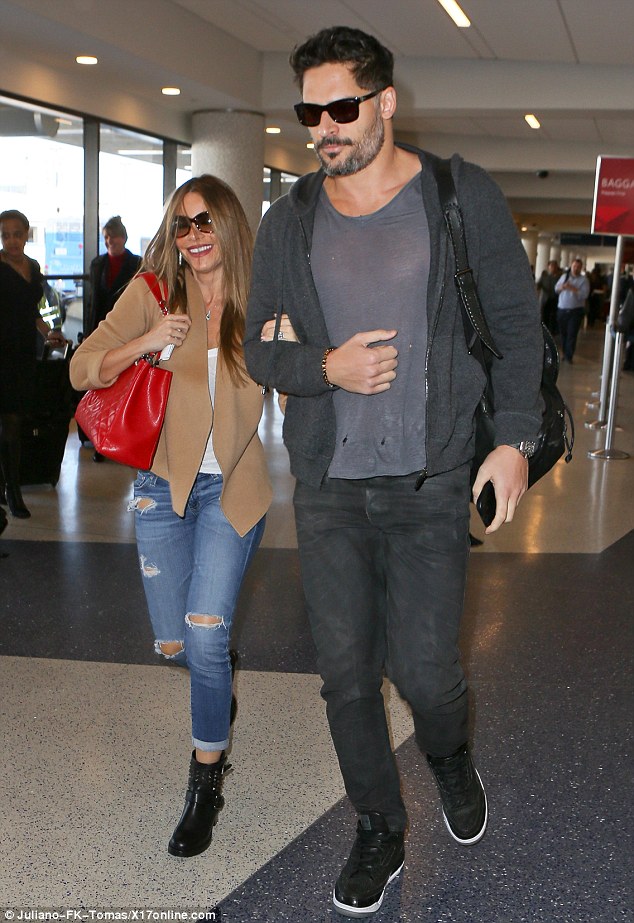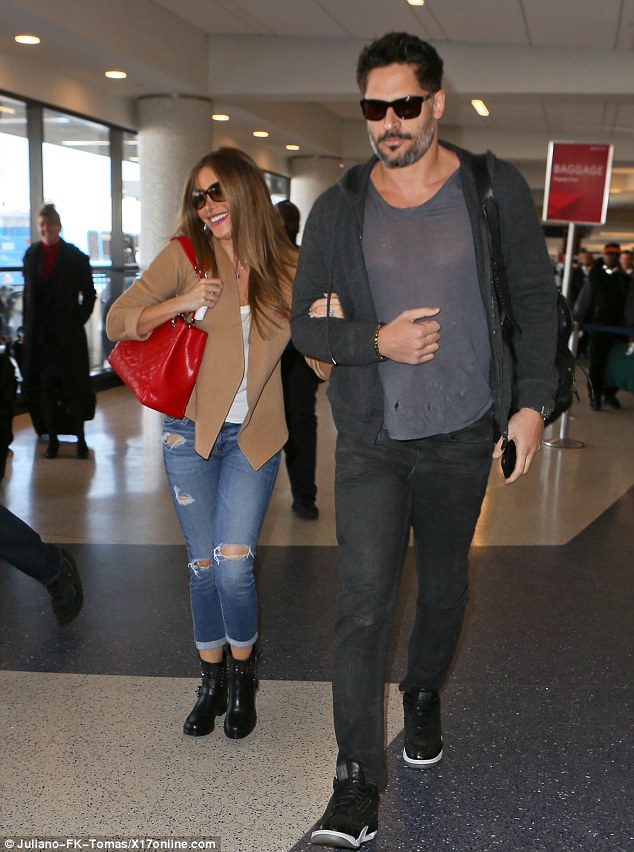 Sofia and Joe make their way through LAX to catch a flight
How do  you like Sofia's plane-ride look? Do you approve or do you prefer her in sexy jeans and sky-high heels?
Sofia's studded boots are from Valentino. They're the Rocksud Biker boots, a style detailed with rounded toes, single buckled straps across the ankles, and studded shafts.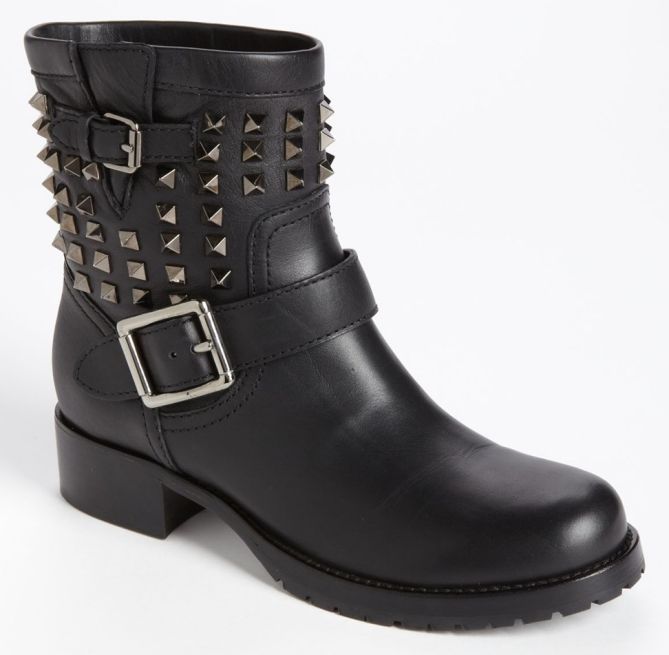 Valentino Rockstud Biker Boots, $1575
I like the boots, but I don't like how she wore them with folded up jeans because doing so made her legs look short. What about you, fancy yourself rocking a pair of these Rockstud biker boots?
They're quite expensive, just to warn you. A set will cost you $1575. I personally think that's too much money to spend on shoes, but if you like designer digs, feel free to splurge away.