When you're blessed with a beautiful face, a sexy body, and loads of cash, there's a lot you can do to keep yourself looking young and fabulous.
Take Sofia Vergara, for instance. The Colombian actress recently shared a no-makeup selfie to her fans, and once you see it, it will make you green with envy. Simply said, Sofia looks flawless and way younger than the fully made-up version we see on TV and in photos. Don't believe me? Here you go: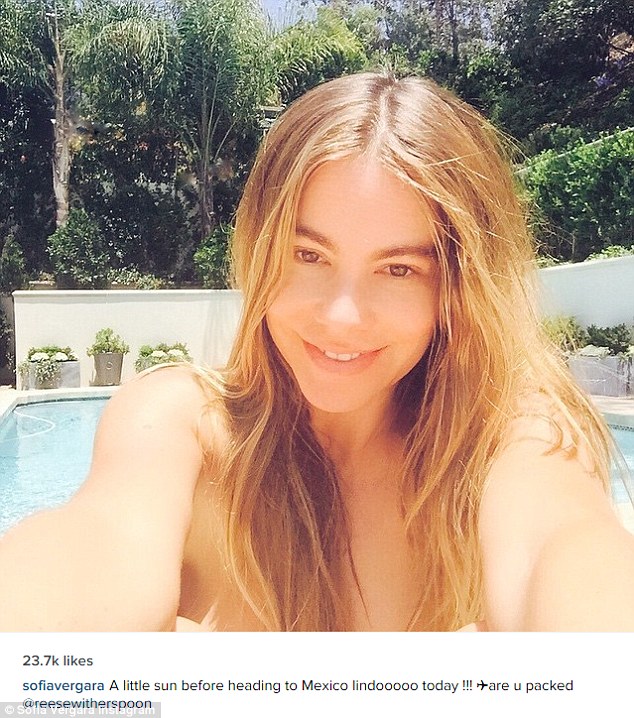 Sofia Vergara looks youthful and flawless in this photo that she shared to her followers on Instagram on June 21, 2015
See. Doesn't it make you green with envy that she looks that good even though she's 42?
Sure, she may have used filters to hide the fine wrinkles, and the lighting was exceptionally flattering, but you have to admit, she still looks beautiful sans all the gunk. Yes?
The day before, Sofia was spotted looking hot per usual while out and about in West Hollywood. She wore a simple tank dress detailed with a side slit to reveal her toned legs and the snake-print wedge sandals she used to go with. The look was summer-perfect and sexy, and she rocked the shoes like a well-heeled woman: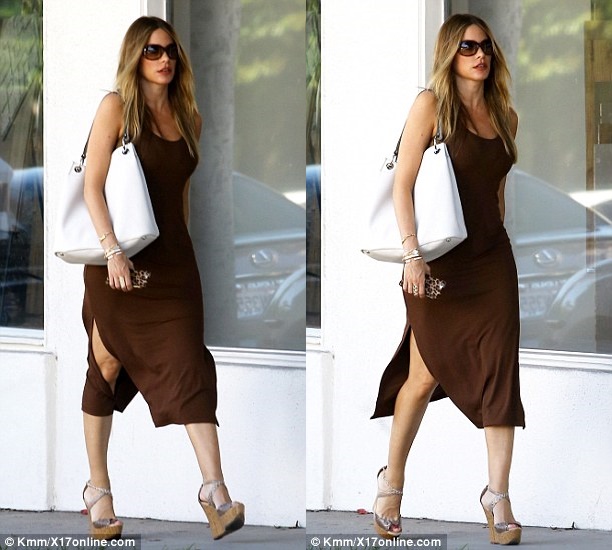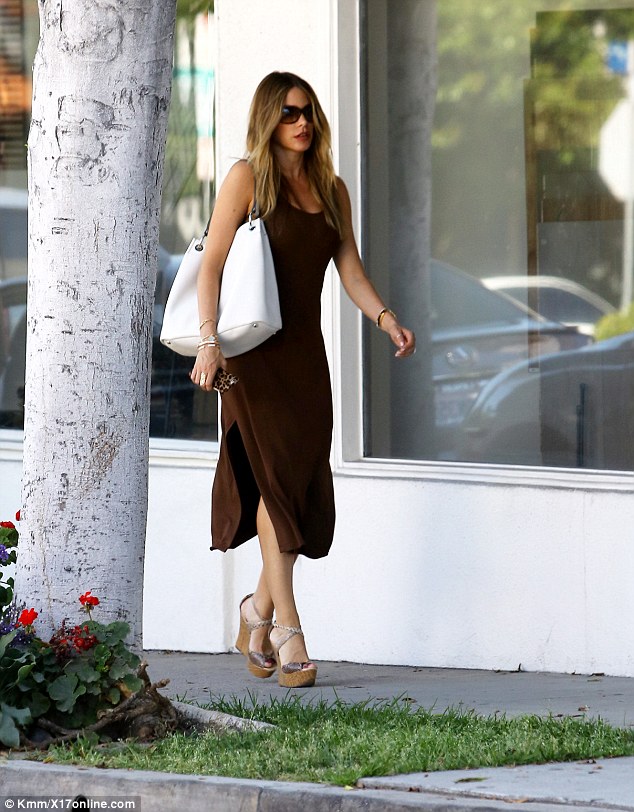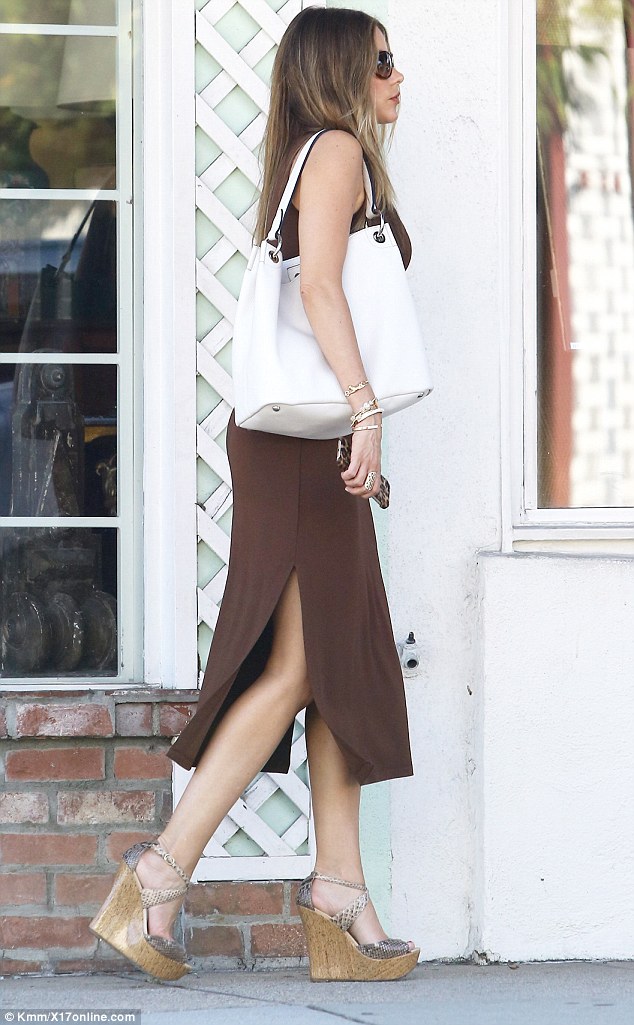 Sofia Vergara runs errands in West Hollywood while decked in sky high wedges, June 20, 2015
She sure loves her platforms, noh?
I'm amazed by how she can walk around and run errands in super tall shoes. Speaking of the sandals, any idea who made the pair? Christian Louboutin perhaps? I couldn't locate them anywhere, and believe me, I tried.
That said, I did find several look-alikes from other labels. If you fancy the silhouette, you can try these wedges instead. Pick whichever suits your budget:
Charles David Olympia Wedge Sandals, $102 (was $170)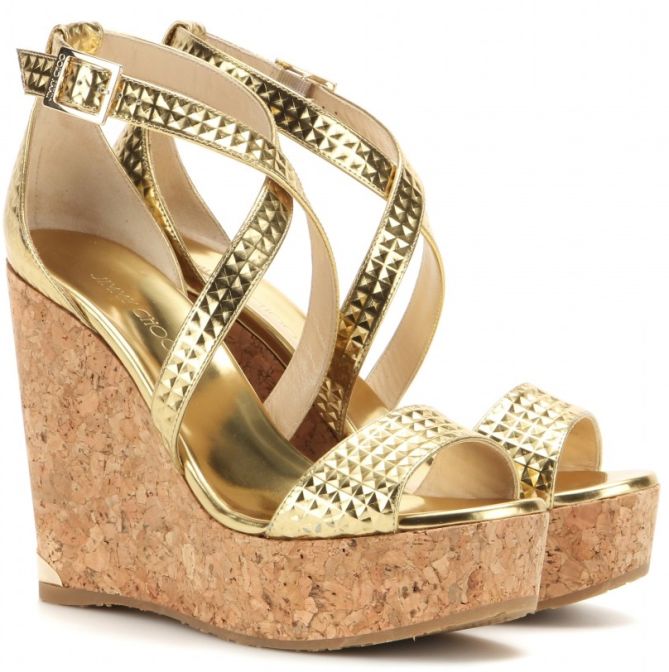 Jimmy Choo Portia Metallic Wedges, $525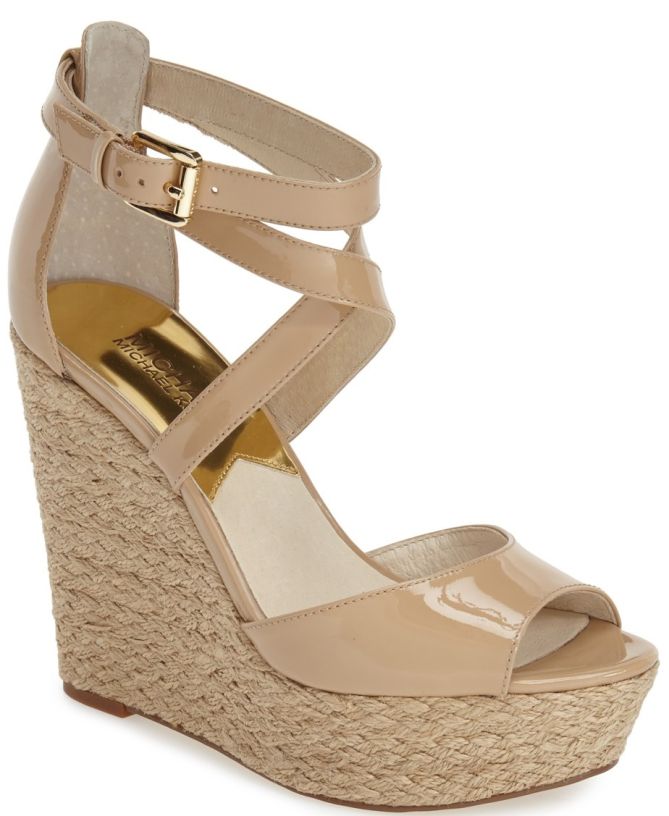 MICHAEL Michael Kors Gabriella Wedges, $150
Sam Edelman Turner Wedges, $100 (was $150)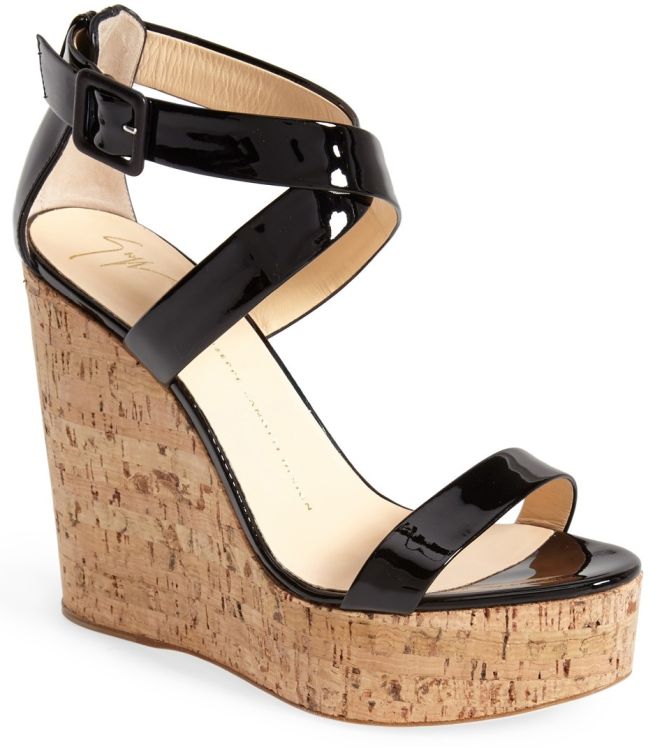 Giuseppe Zanotti Roz Wedges, $795