After you go at the Vanity Fair Oscars party you might be exhausted and in no mood to go anywhere. Most of the celebs are not spotted in the day after a huge event. But Sofia Vergara is not most celebs.
On Monday the beautiful actress was spotted in LA running errands. She changed the sparkly dress she wore the night before and instead picked a casual laid back outfit. Sofia just defined the perfect outfit for this spring if you don't feel like putting much effort in your look. A pair of distressed jeans always goes a long way, pair it with a navy top and a tweed jacket in the same color like the top. To add a pop of color to the over all look she added a red Birkin bag. When it comes to the shoes, she wore a pair of Jimmy Choo Kayden denim leather sandal that match the jeans perfectly.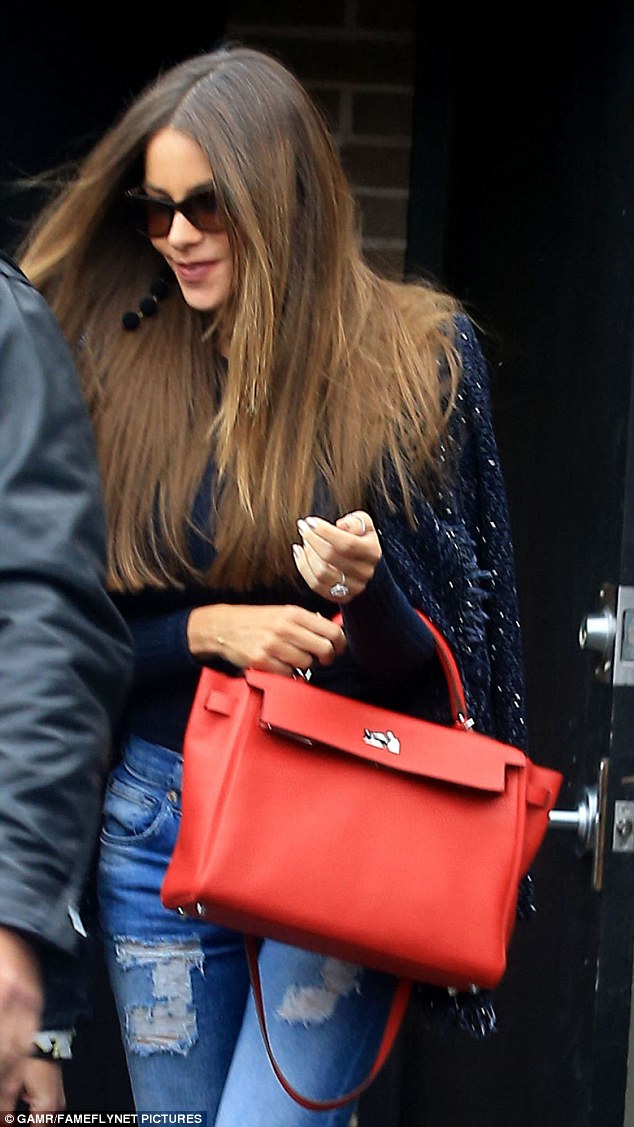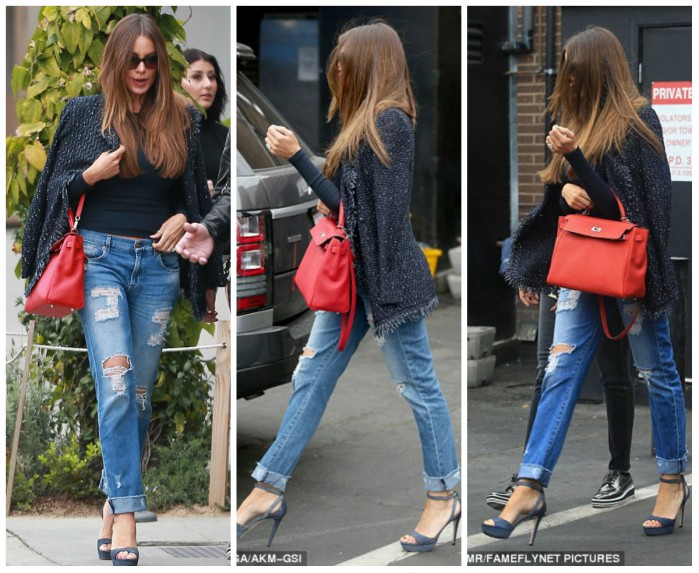 Two looks in lest than 24h and both of them are amazing.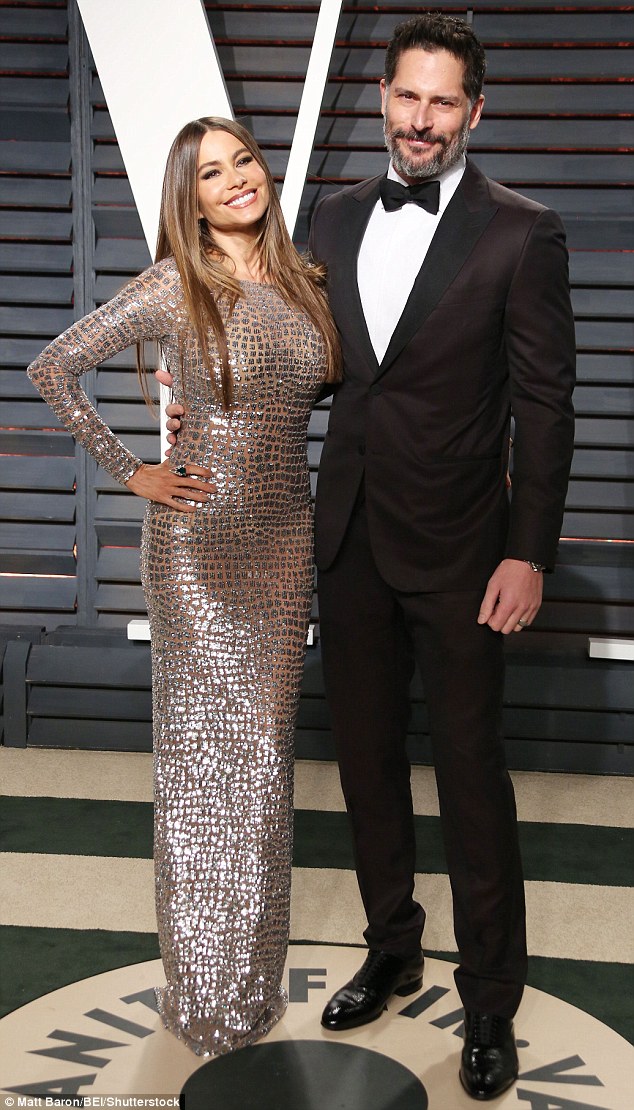 If you always dreamed about a pair of Jimmy Choo shoes, now is the time to get your hands on a pair. Those ones are on sale for half off, so get them now.
Denim is a huge trend this spring so all denim looks are coming back in style. A pair of shoes like those ones are really versatile and appropriate for day time. You can wear them with jeans and a tee or dress them up with a white body-con dress.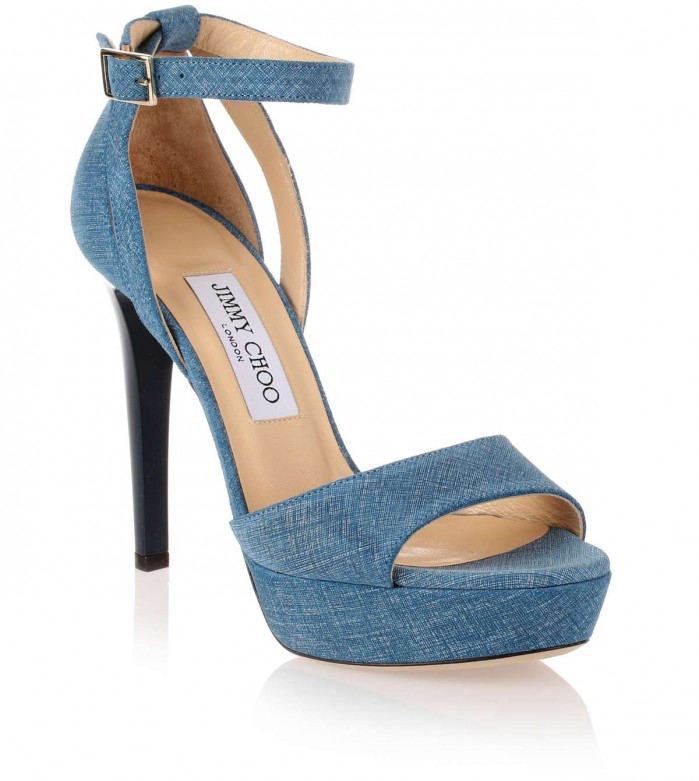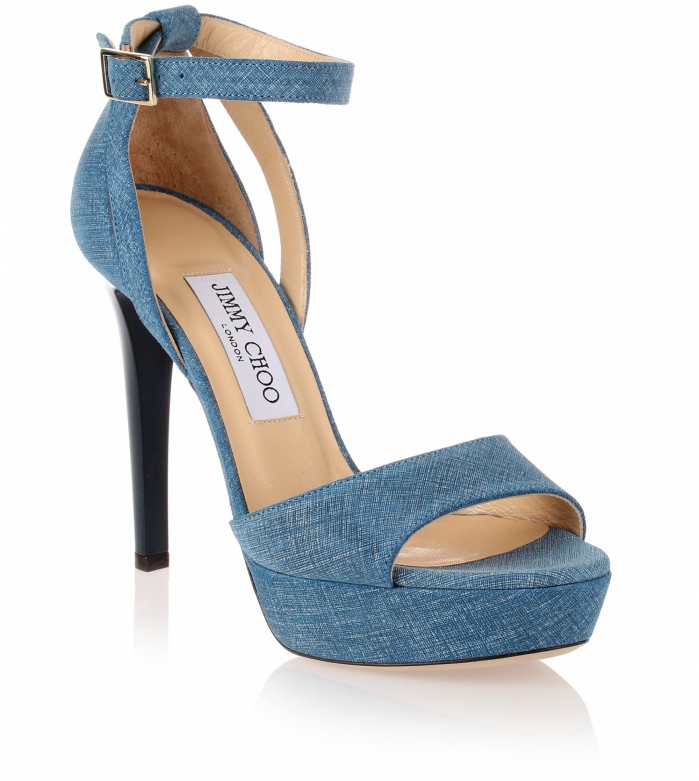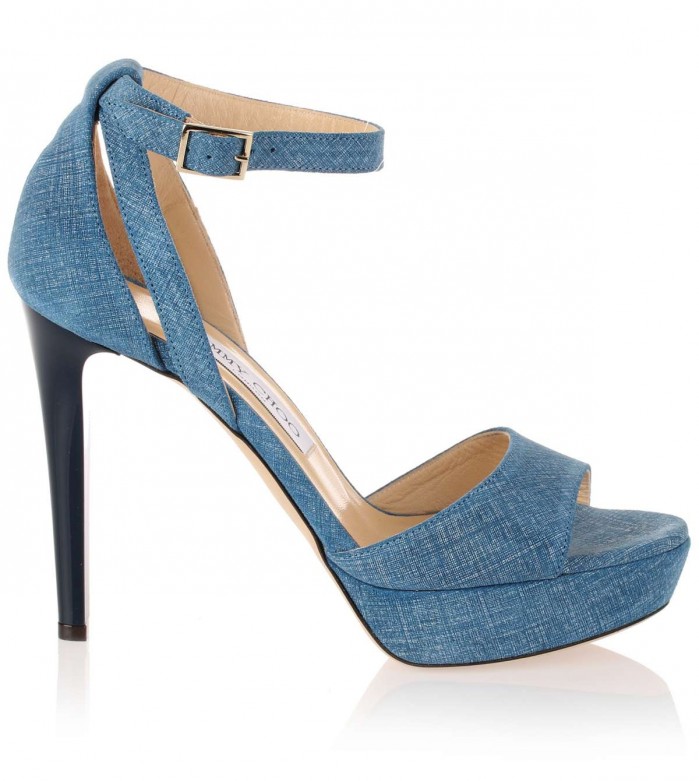 Check out this similar style for a cheaper option:
AX-LIGHT BLUE DENIM SANDAL HEELS