I'm always amazed at how Sofia Vergara manages to constantly walk in sky-high heels even while running around doing errands. I mean, I've never seen the actress actually struggle in a pair. It's like she lives and breathes in high heels — quite literally!
On Thursday, the buxom brunette was spotted out and about in Beverly Hills in a very casual outfit of holey white shirt and skinny jeans. She then teamed the combo with a cute saddle-like shoulder bag, some sunnies for drama, and a pair of super tall brown ankle-strap sandals. Sneakers, ballet flats, or flat strappies would have been my usual choice for such an outfit, but I guess not for Sofia.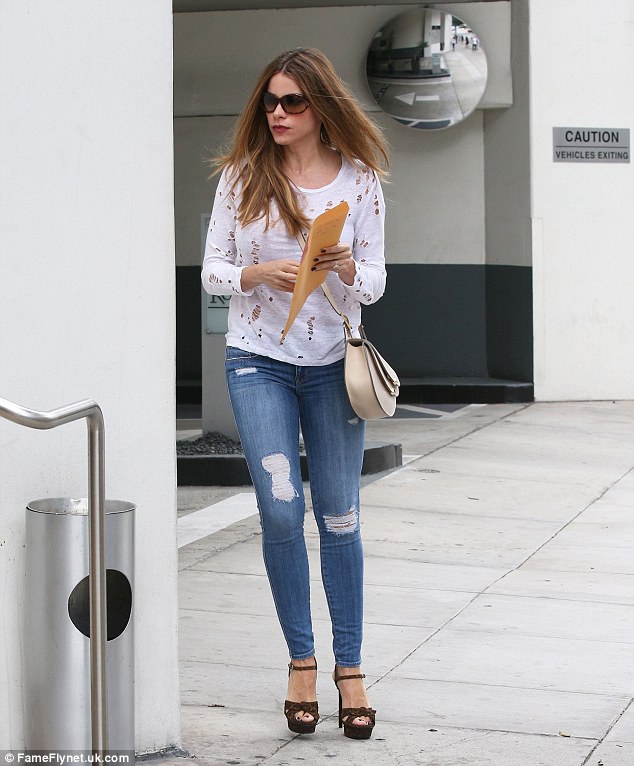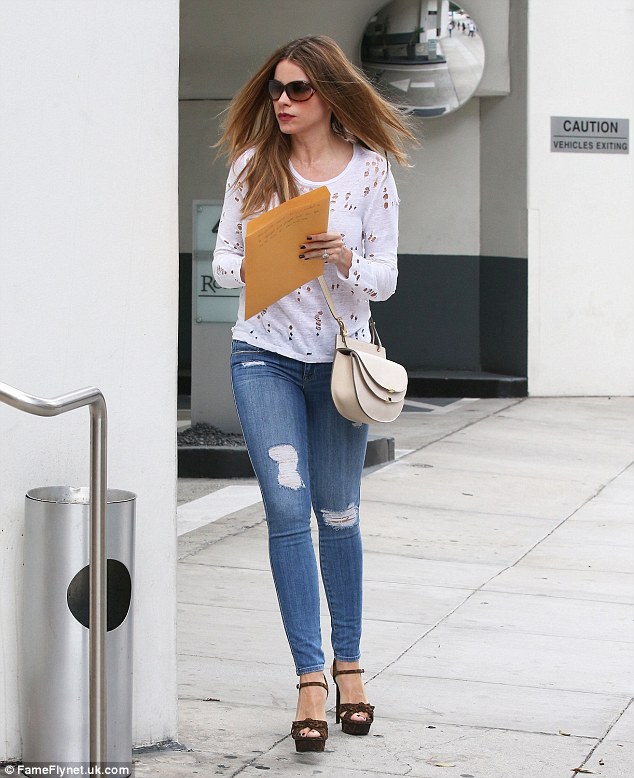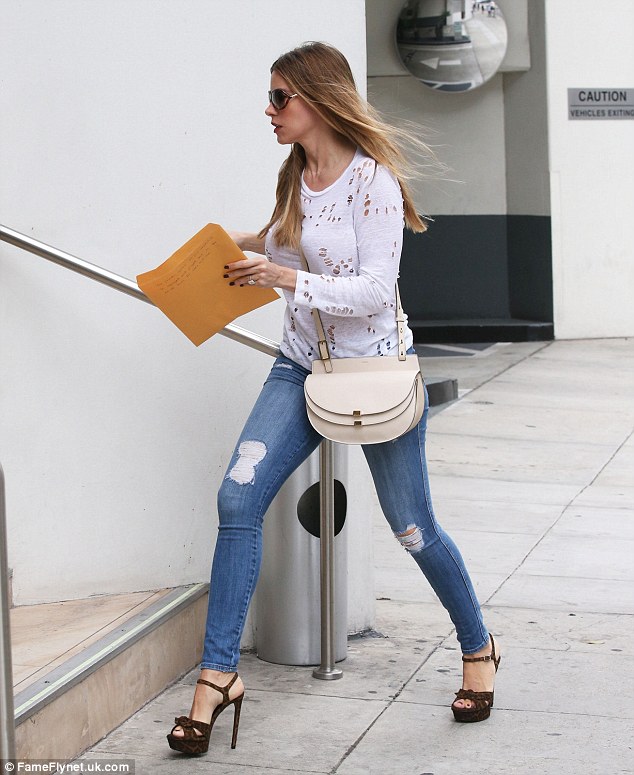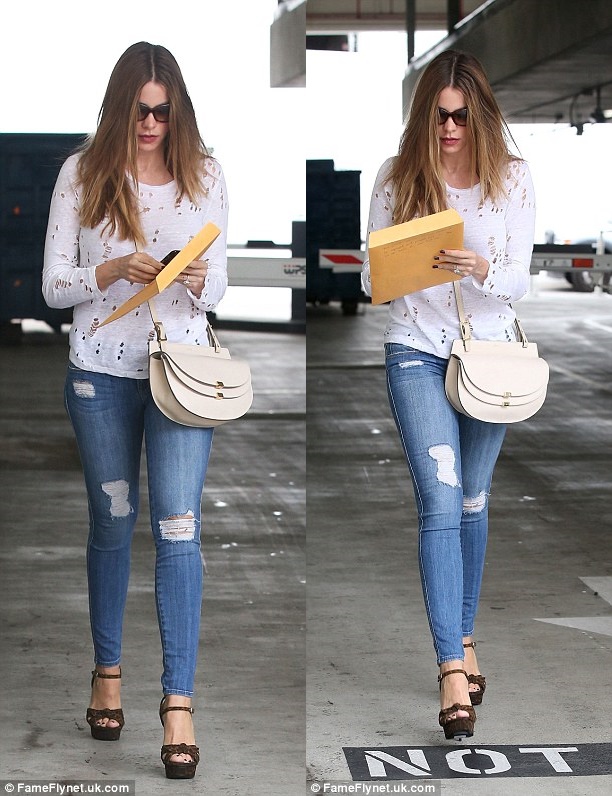 Sofia Vergara runs errands in Beverly Hills while decked in a holey shirt and sky-high platform sandals, July 23, 2015
I know heels can dress up an attire, and I think that was her objective, but do you think wearing the shoes with that shredded shirt cheapened her look in some way?
Flats would have been the more appropriate footwear with that kind of clothing, yes? Either that, or she should have changed into a decent blouse to give the sandals some justice. Would you agree?
It's a matter of personal preference, I guess. Some of you may probably disagree with me.
Of course, we all can't deny the fact that Sofia looks hot per usual in these photos. If you fancy this particular street style, you might want to know that her purse is from Chloe, sunnies are from Tom Ford, jeans are from J Brand, and the sky-high sandals from Saint Laurent.
Dubbed  as "Bianca", Sofia's sandals feature bow details on the vamps, 5.5-inch-tall heels, inch-thick platforms, and slim ankle straps to keep the feet in place. It's a classic silhouette sprinkled with a bit of girly twist. I couldn't find them in Sofia's dark brown leopard print, but here's the tan pair for you to check out: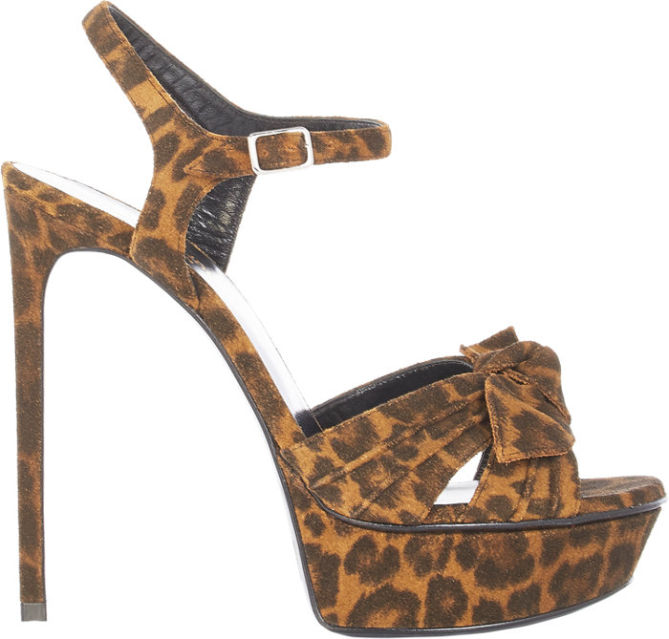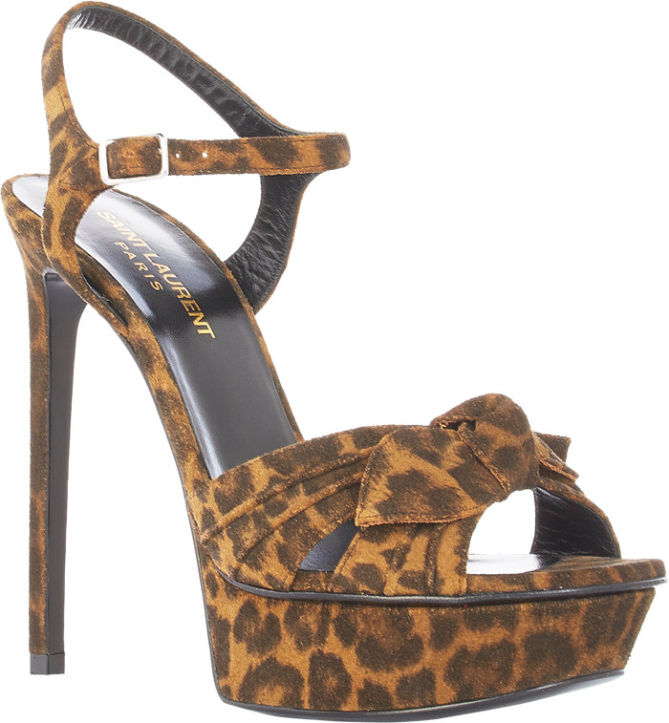 Saint Laurent Bianca Platform Sandals, $399 (was $995)
You can grab the sandals for much less because they are currently on sale. They are also available in classic black and solid brights.