Sofia Vergara loves her high heels. She wears them wherever she goes — even while running errands. On Friday, however, the bodacious brunette decided to take a break from her fancy footwear. Instead, she rocked ruby red sneakers for the day.
Here's the thing, though. You can never take a heel-lover away from, well, her high heels. Naturally, Sofia chose wedge sneakers instead of flat ones so she could still get the height boots. She used the pair with ripped blue boyfriend jeans and a matching blue shirt. The contrast looked gorgeous, especially since the color of her sneakers perfectly matched the tint on her lips. In other words, Sofia took the time to coordinate.
While I prefer seeing her in towering stilettos, the whole getup was quite refreshing to see. In fact, she looked rather cool in the whole ensemble.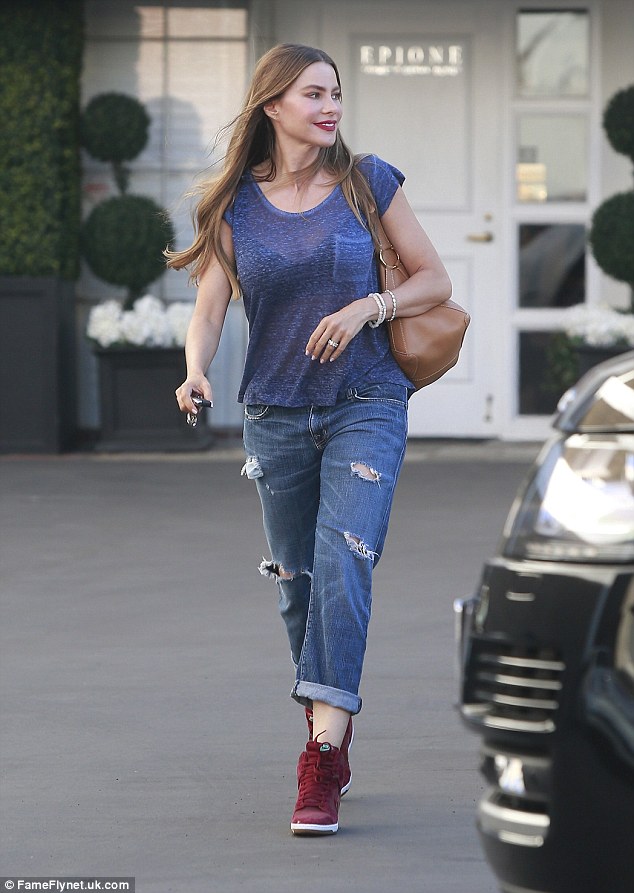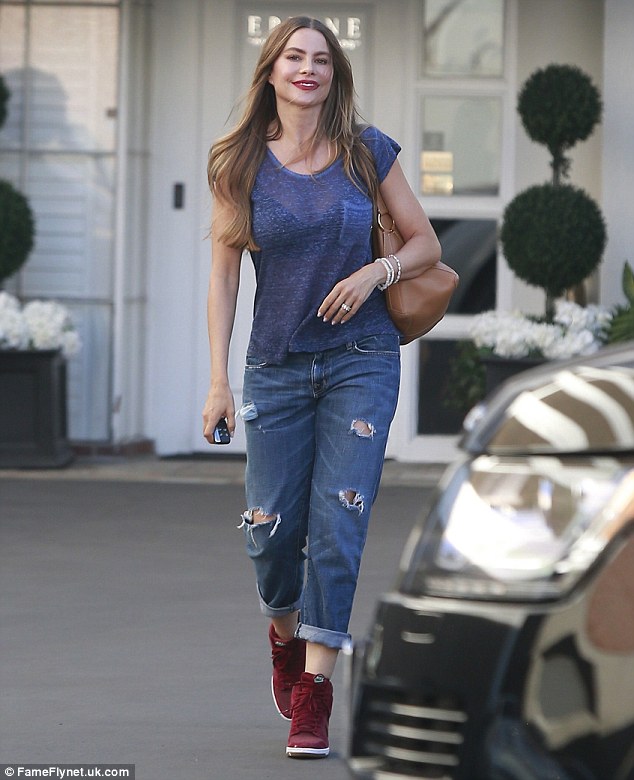 Sofia Vergara visits her dermatologist in Beverly Hills on August 12, 2016
Now, about Sofia's sporty kicks. They're by Nike. Dubbed as the "Dunk Sky-Hi" wedge sneakers, the shoes feature 3-inch-tall hidden wedge heels, 0.75-inch-thick rubber platforms, and uppers crafted from a mix of plush suede leather and textile. Here's a closer look: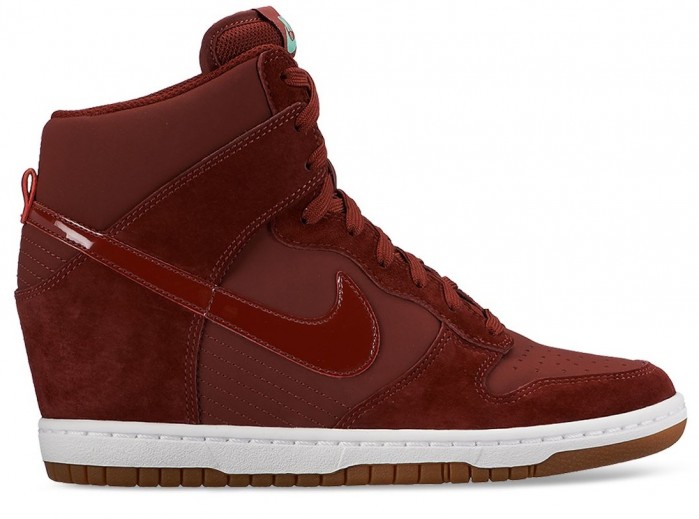 Nike Dunk Sky-Hi Wedge Sneakers, $115 (was $120)
Like what you see?
I'm not a huge fan of wedge sneakers (or sneaker wedges?), but I do love the color on this pair. It's rich, elegant, and surprisingly sexy. The color is quite hard to find. As of the moment, you can only get them at FootLocker. They're currently on sale at $115. Team with a blue shirt and some blue boyfriend jeans to copy Sofia's style. Speaking of the jeans, you can grab Sofia's pair over at Shopbop. They're by Current Elliott.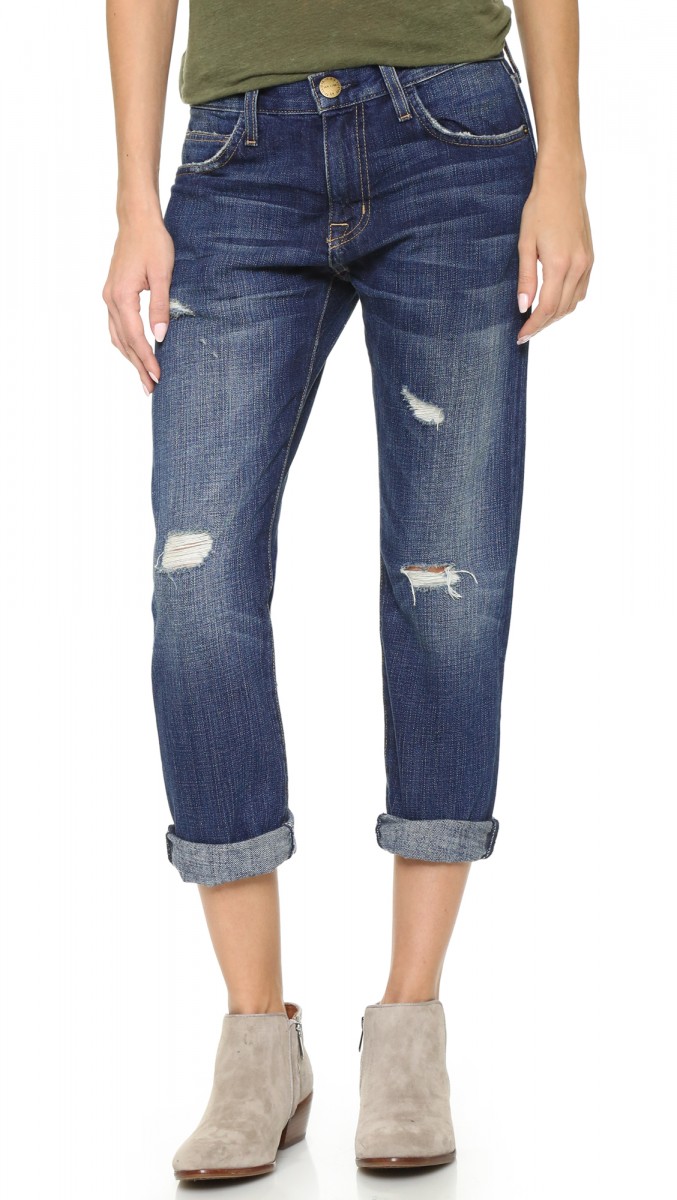 Current Elliott Boyfriend Jeans, $208