Miss Colombia was announced as the Miss Universe a couple of days ago, only for the crown to be taken away from her after it was revealed that the true winner was Miss Philippines.
I feel for both ladies. One's dream was shattered while the other missed her two minutes of glory.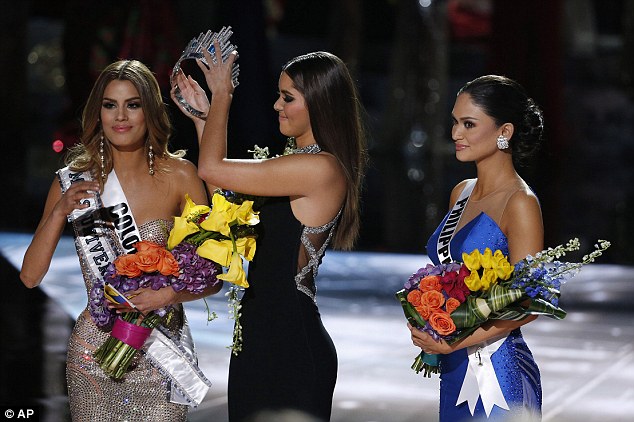 Miss Colombia was de-crowned after it was revealed that Miss Philippines was the true winner of the competition held in Las Vegas on December 20, 2015
Speaking of Miss Colombia, I don't know if it was a coincidence, but she reminded me so much of Sofia Vergara. I mean, she looked so much like the actress.
Sofia is from Colombia. And considering she is a well-known Hollywood star, I'm  not surprised why the ladies in her country want to be like her. She also tweeted her support for Miss Colombia after the hullabaloo, referring to Ariadna Gutierrez as "La Reina de todos modos @gutierrezary #colombia,", which means "The Queen either way".
Last week, the Modern Family star was spotted shooting scenes for her show in Los Angeles. It was quite hard not to notice her because she was decked in pink-and-purple workout wear. I'm not fond of the color combination, so I cringed when I saw it.
Sofia paired her candy-colored gym attire with a black jacket. And as if the pink and purple separates weren't enough, she capped off the ensemble with maroon sneaker wedges. While I can't say I'm a fan of the whole mix she put together, there's no denying that Sofia still looked sexy in the outfit.
Check out her photos below, then tell me if you agree: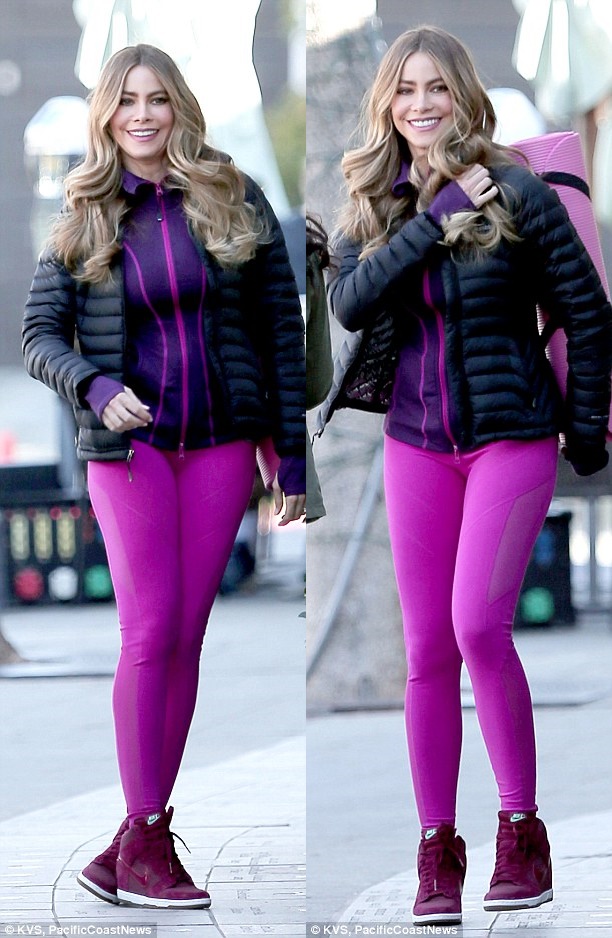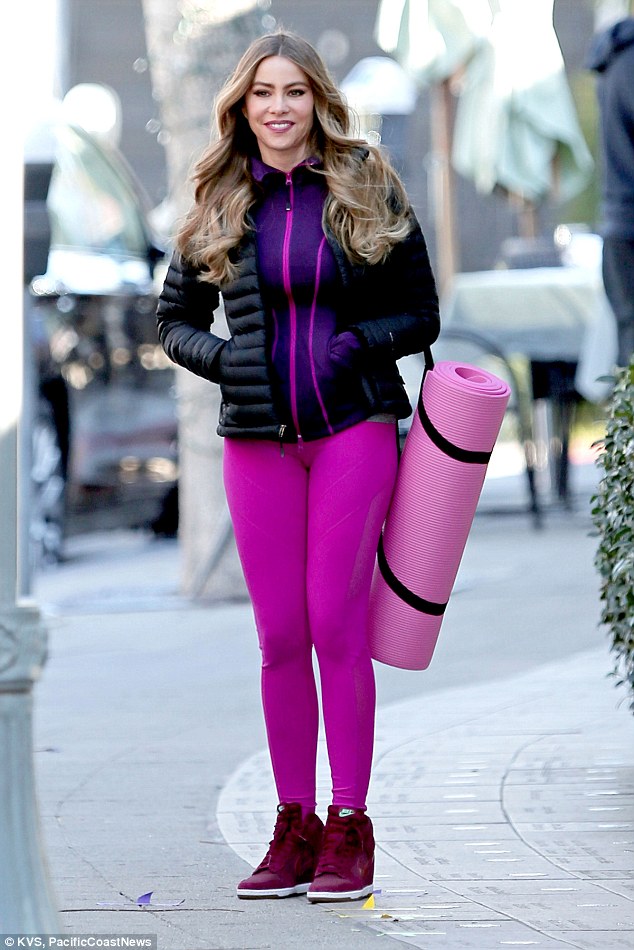 Sofia Vergara shoots scenes for Modern Family in Los Angeles on December 17, 2015
Well, any thoughts? Does Sofia look good in purple and pink? Did she put on too much color? Would you wear her sweatsuit if it was right in front of you?
Sofia's pink pants are from Zella. You can find them at Nordstrom for $64. They feature mesh insets on the outer sides.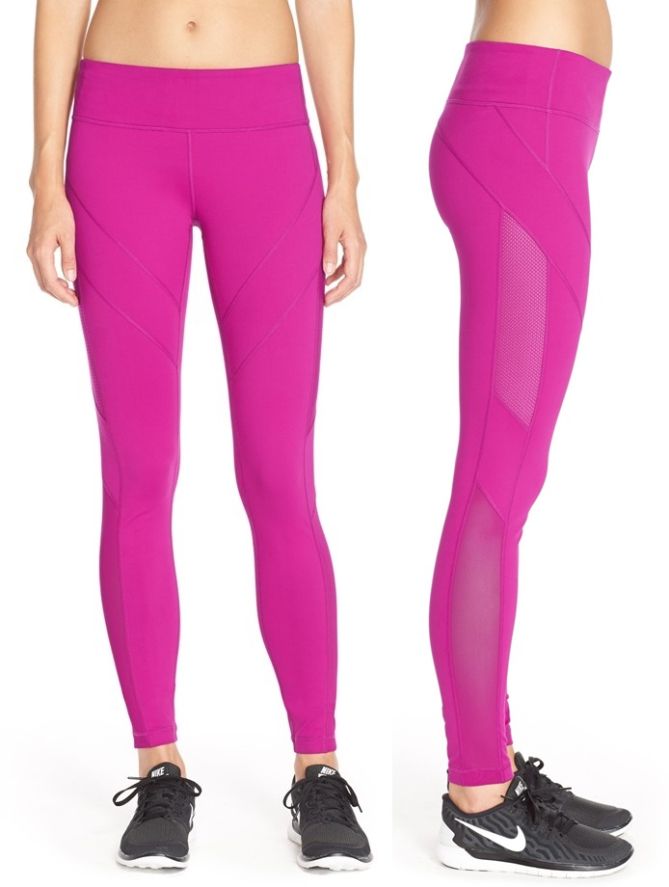 Zella Live In Mesh Inset Leggings, $64
Her puffer jacket is from Moncler (sold out), but I don't have the details on her purple top. As for Sofia's maroon wedge sneakers, they're the Nike Dunk Sky Hi, a style crafted in leather and fabric or leather and suede, and detailed with 3-inch-tall hidden wedge heels.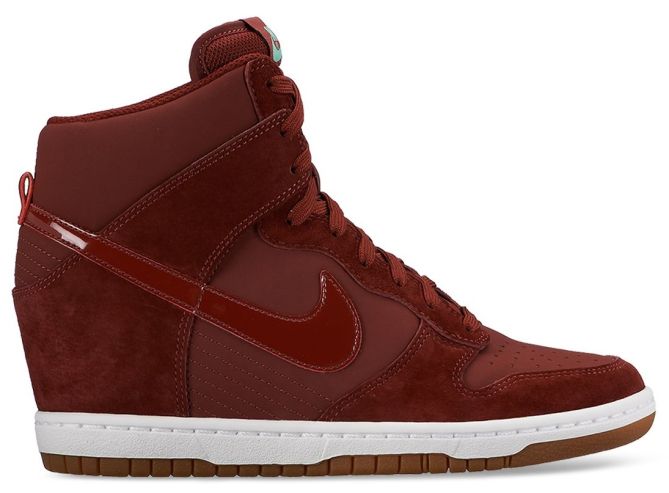 Nike Dunk Sky Hi Wedge Sneakers, $125
The maroon color is actually beautiful up close. It's rich and plush. I just don't think it looks good with pink and purple. Can you say the same?
Sadly, Sofia's bordeaux-hued Nike Dunk sneakers are no longer available online, but you can still score the other colors if you like the silhouette. A pair will cost you about $125.